Tonina made a big splash on the St. Louis music scene last year. The singer/bassist opened for Lalah Hathaway at the Pageant, landed slots at the Art of Live and Big Muddy Blues festivals, booked shows at the National Blues Museum, the Dark Room and Blueberry Hill Duck Room, and was a part of the Kranzberg Arts Foundation's residency program.
Oh, and there was that shout-out from former President Barack Obama, who listed the Kirkwood native's song "Historia De Un Amor" (featuring Javier Limon and Tali Rubinstein) as one of his favorites of 2018.
Tonina also released her debut album, "Black Angel," a collaboration with Grammy-winning producer Limon, recorded for his Casa Limon label, while she was studying in Spain. She graduated in 2017 from Berklee College of Music.
Now there's new music by Tonina (full name: Tonina Saputo), "St. Lost," an album that reflects who she is. An album release party is Friday night at Sophie's Artist Lounge and Cocktail Club, in the .ZACK building. The event is also a bon voyage party; she will tour overseas in June and July.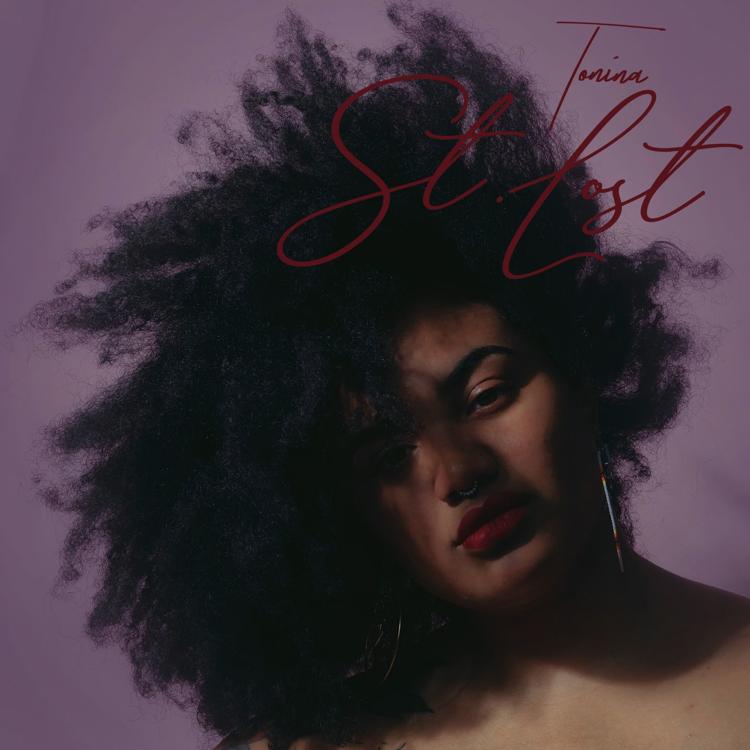 "It's a long time coming," she says of the new album, produced independently. "I've been pregnant with it for, like, two years. It's totally me. This is me revealing my true, authentic self."
Tonina describes "Black Angel" as less about her own identity and more about how producer Limon wanted to present her to the world.
"I respect him so much as a songwriter, producer and engineer, but not for me," she says. "I decided in July to leave the label because of the lack of creative control. And there were things with my image, things being said about what I look like, that were hurtful to me."
None of that is the case with "St. Lost," which she wrote during her last year of college and her first year back in St. Louis. The project has themes of being misunderstood, lost and trying to connect with people.
"Back in Boston, I was feeling very out of place and very homesick," she says. "I felt ungrounded and not accepted at times by people outside of my school. When I came back home, I reflected on how much I miss home and familial relationships. The album is a combination of those themes and ideas."
Rapper Davie Napalm is featured on the album's final track, "Myself," which Tonina describes as "an ode to self and sticking up for myself."
The album's 12 songs — she wrote all but one, for which she had a co-writer — include "Monarch," "Kite in the Wind," "Nina," "Mercy" and "Make You Happy." All St. Louis-based musicians are featured.
"I'm working with my best friends, and it's all St. Louis, all in-house," she says. "I love my band, and with this album, I have my band playing with me. In Spain I wanted my band, but that was a thing that was shut down immediately. Here I had full creative control and got to perform with my best friends, so it feels good to be able to create with my friends and represent what our St. Louis sound is."
Though Tonina is most often boxed into jazz circles — she owns that, considering she plays the upright bass — the album is all over the place, with soul and neo-soul, jazz, Latin and pop influences.
The project took two years to complete because financially it wasn't coming together. "I was broke and couldn't pay studio fees," she says. "My friends who are engineers were super understanding and said, 'Just give the money when I can.' But I knew I would forget."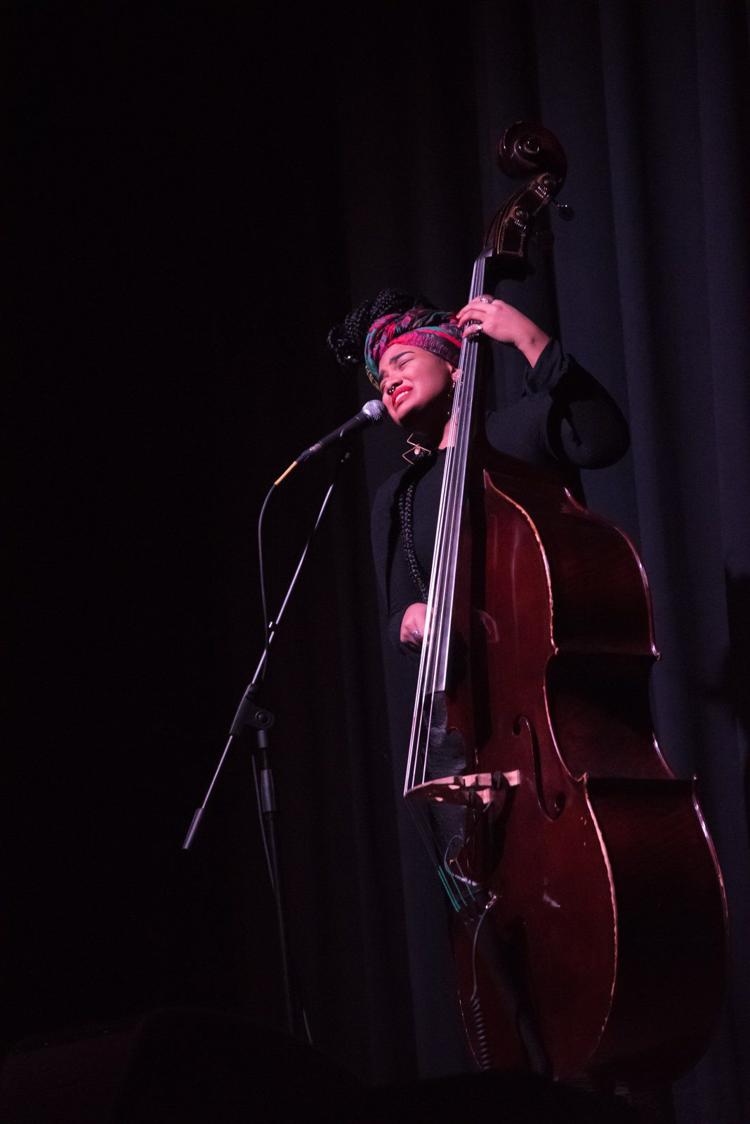 She also had to battle insecurity stemming from her previous recording situation. When she told Limon that she would be recording at Native Sound in St. Louis, he reminded her he was her manager, implying that he'd profit from what she recorded.
"I got scared because he said that to me," Tonina says. "I was discouraged from staying true to my craft. I couldn't fully stick up for myself, and I felt insecure. I figured he won a Grammy, I have to do whatever he says."
It took her some time to reach a point where she could leave the label. She knew her songs were good enough and shouldn't be buried.
"I got my songs together to see who was going to be on my side," she says.
Getting that nod from President Obama certainly gave her a push.
"Oh my God, that literally gave me a boost of confidence, and it came when I was still lacking and lagging with my album and not going as hard as I could to get it out," she says. "That really inspired me and pushed me. That was the push I needed."
What Tonina album release • When 10 p.m. Friday • Where Sophie's Artist Lounge and Cocktail Club, .ZACK, 3224 Locust Street • How much $5 suggested donation • More info facebook.com/sophiesstl
What Whitaker Music Festival • When 7 p.m. June 12 • Where Missouri Botanical Garden, 4344 Shaw Blvd. • How much Free • More info missouribotanicalgarden.org