Smooth-crooning R&B singer Eric Benet teams up with Anthony Hamilton and Vivian Green for "An Evening of Soul" Sunday evening at Stifel Theatre.
Benet's hits include "Femininity" (produced by St. Louis native Osunlade), "Georgy Porgy," "Sometimes I Cry," "When You Think of Me," "Spend My Life With You" and "You're the Only One."
Benet's last album was a self-titled 2016 project, released on his own new label, Jordan House. He's currently working on new music with a 1990s R&B and hip-hop feel that will serve as the soundtrack for a dramatic film for which he's writing, co-producing and starring.
Q • How'd the idea come about to pair you with Anthony Hamilton and Vivian Green?
A • To be honest, I didn't have anything to do with it. That was pretty much the promoter's call. But with both of those artists, I know them personally. I think they're incredible artists and incredible people. That always makes for a fun night. I haven't recorded with either yet, but it's definitely something that should happen. I have toured with Anthony before, and somewhere along the road, I've done a show or two with Vivian. She's an absolute sweetheart.
Q • Will you share the stage with any of them during the show?
A • Nothing like that is scheduled or preordained, but you never know what will happen.
Q • What can we expect from your set?
A • Well, you know I've got a pretty long run of making music and doing my thing, so it's going to be about the music I've been making over the years. It's gonna feel live; it's gonna feel good; it's gonna feel spontaneous.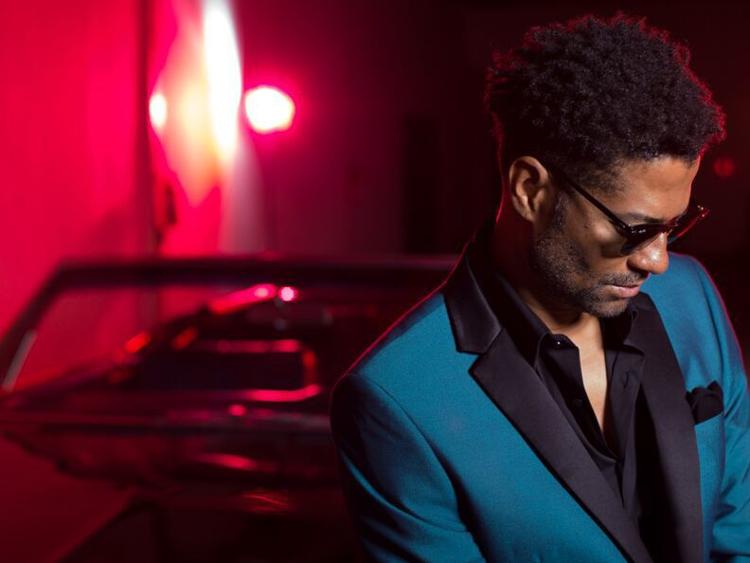 Q • Will you do any Christmas tunes?
A • I'm sticking to my repertoire, but I might slip a little taste of something seasonal in there.
Q • How will you follow your 2016 album?
A • We're in the studio now recording a bunch of songs for a film I'm going to be shooting in February, so I'm in a very creative mood right now, and that's always a good place to be.
Q • What can you say about the movie?
A • I don't want to give up too many details now. But it's a story where I pretty much wrote the original idea, and it's a script I had for the past four years. It was like "Hollywood Shuffle" trying to get it picked up, and I'm finally able to shoot it. I'll tell more about it when the film gets closer.
Q • What's it like for you as a veteran releasing new music in this changed music industry?
A • Back in the day when I first came out, I could listen to an album I did, and I could do a pretty good job figuring out which songs radio would gravitate toward. Now I'm completely clueless. Now, I'd let my promotions people listen to my music and tell me what they feel radio will gravitate toward. And my reaction is like "really?" I thought this was gonna be the single. I'm more energized with my own music world and less in touch with what's current. I don't have a very good barometer for picking what radio will love.
What Anthony Hamilton, Eric Benet, Vivian Green • When 7:30 p.m. Sunday • Where Stifel Theatre, 1400 Market Street • How much $44-$94 • More info ticketmaster.com