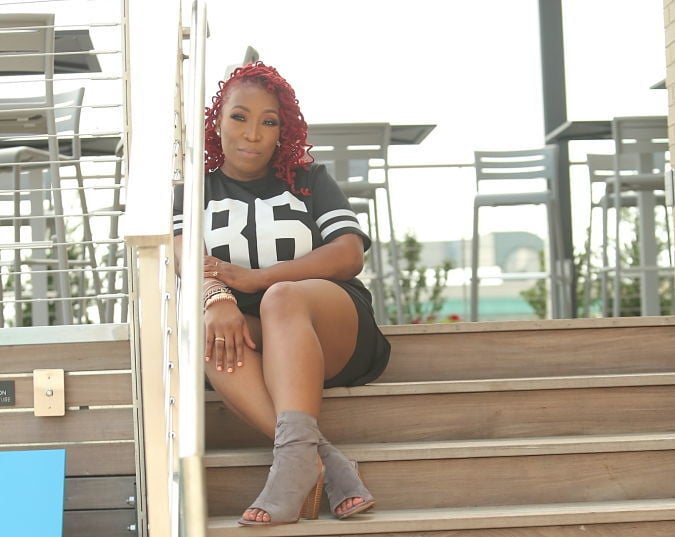 Working full time in the financial crimes unit of a brokerage firm, Tiffany Elle is the kind of singer who performs when she wants, not when she has to.
And now's the time. The R&B singer hasn't performed her own show since February, but she's ready to greet fans with a headlining gig as part of the Open Air Concert Series at the Grandel.
The socially distanced series, presented by the Kranzberg Arts Foundation and Jazz St. Louis, takes place under a heated tent with other safety measures.
She'll perform this weekend with her usual players, Jahmal Nichols (bass), Leland Crenshaw (guitar), Andrew Exum (drums) and Andre Thomas (keyboards).
Tiffany Elle's repertoire mostly includes big R&B hits. This week, she celebrates the four-year anniversary of her debut single, "Gotta Be," which she wrote with Andre Thomas.
She's currently working on new music in her home studio.
"That's the upside to being in the house every single day," she says. "When the pandemic first started, it was so heavy, and I was worried about my family. Now some of the heaviness has been lifted, and I've written more than I've ever written before."
Q • How did the Open Air Music Series gig come about?
A • Robert Harris, who does the booking, reached out to me and asked if I was interested. He'd booked me for Sophie's (Artist Lounge at .Zack) on Valentine's Day. He wanted to know if I was available. I'm very open now as far as performing is concerned.
Q • What thoughts went through your head when you were asked to do the show, considering you've been avoiding the stage?
A • During this whole thing, I've been anti-everything. I haven't been to anything in public. I sing with a wedding band, and we've had a handful of shows, and even then we were extra cautious. I found videos to see the setup (at the Open Air Concert Series). I saw it was spaced out with limited seating, so it appeased me a little more. I said it would be fun and that it seems safe.
I'm very excited. It's been a long time. I'm ready to get back out there. I'm a little bit anxious, naturally. I love to do music, but I don't want anyone to get sick on my behalf. I'm excited to have fun with the band.
Q • What should concertgoers expect this weekend?
A • I'm doing some R&B. That's my thing — some Stevie Wonder, a little bit of Brandy. You didn't even have to ask that (Brandy is her favorite). I'll be doing some newer artists, a little bit of H.E.R. And I'll be doing some Michael Jackson. I'm going to be mixing it up, so it's a little bit of everything — some stuff my band can jam to.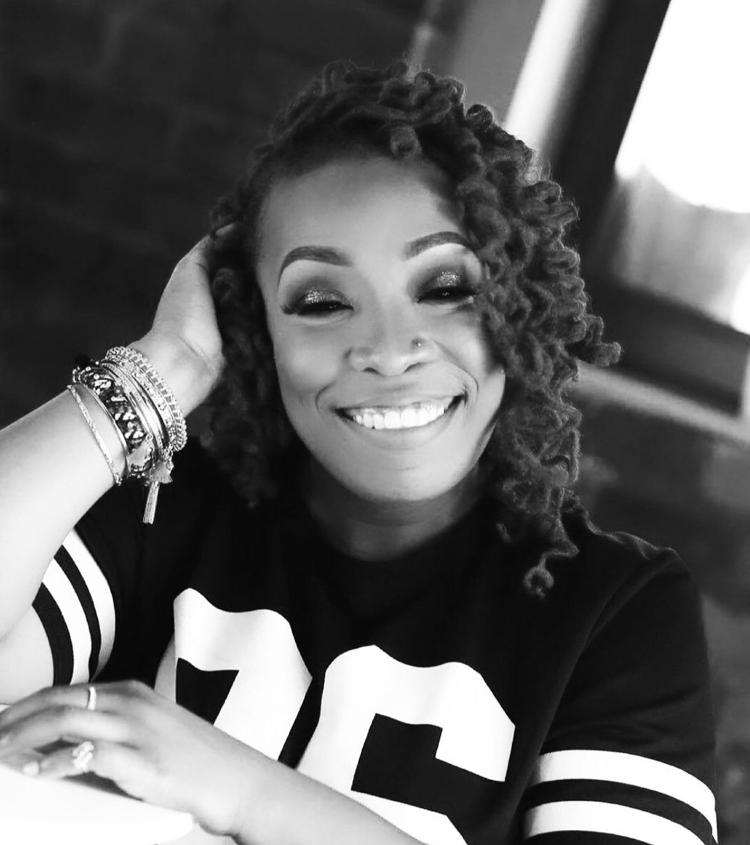 Q • Why haven't you released new music since "Gotta Be"?
A • The last few years I was focused on advancing my career, and that kept me pretty busy. It was hard to find the time to be consistent with my writing. I'm at a place now where I have the time and space to create without distraction.
Q • What was the feeling like when you released your first original song?
A • I felt proud. But I also felt anxious. When you take something you've been working on and put it out there for the world to hear, you get anxious. But I got great feedback, and people seemed to like it.
Q • What fuels your songwriting?
A • I like writing songs about growth, heartache, love, things I've grown into as an adult, things I've been through and things I'm currently going through. When it (songwriting) hits, it hits. It's either there or it's not there. Recently I've been on fire. It's just been flowing out. I'm not taking that for granted.
Q • Will the new material lead to a debut EP or album?
A • It's been so long since I put out music of my own, so I don't want to put out anything small. A full album is my desire.
What Tiffany Elle at Open Air Concert Series • When 6:30 and 8 p.m. Nov. 14 • Where The Grandel, 3610 Grandel Square • How much $10 (plus food/beverage purchase • More info metrotix.com
Stay up-to-date on what's happening
Receive the latest in local entertainment news in your inbox weekly!