Pianist and producer Robert Glasper hadn't planned for a third installment in his "Black Radio" series. But he has the pandemic to thank for making it so.
Glasper recently released "Black Radio III," the sequel to Grammy-winning albums "Black Radio" (2012) and "Black Radio 2" (2013).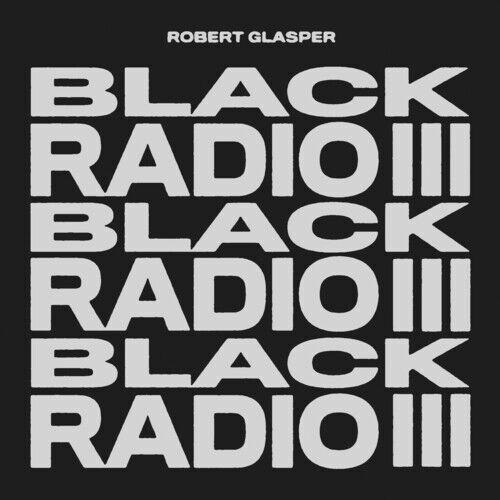 "After I did the first two, I figured I did that already," he says. "I didn't want to overdo it with too many. Any project with too many numbers somehow goes down in quality."
Glasper performs this weekend at Music at the Intersection with Terrace Martin.
"I did the first one in a fast manner at the last minute — it was the perfect storm," he says. "I thought it was just a cool, dope underground album, and it ended up being much more than that. I never envisioned multiples."
After the first two "Black Radio" albums, Glasper focused on more of his own projects, along with writing and producing for other artists.
But when the pandemic arrived, he says, fans were asking for more of "Black Radio."
"I wasn't gonna do it, but I felt a responsibility to do it," Glasper says. "People were depressed and not doing well. People never stayed that still before. It took a toll on a lot of people."
Working on "Black Radio III" kept him occupied.
"Music is healing, and we needed music more than anything," he says. "People were trapped in the house, and all they had was Netflix and music. So it felt like a good time to do it. I felt like I was doing my job by helping people with the ministry of music, for them and for me at the same time."
The third album actually has pre-pandemic origins.
Glasper contributed the jazz score for the 2020 film "The Photograph." At the premiere, he sat behind singer H.E.R., whose song "Comfortable" is on the soundtrack.
After the screening, she said to him: "'Oh my God, I was so inspired by the score. What are you doing later tonight? Let's go to the studio.' I said, 'OK, let's go.' We had talked about doing something together before."
Together they came up with "Better Than I Imagined," featuring Meshell Ndegeocello. The Grammy-winning song is featured on "Black Radio III."
Working with H.E.R. was a full-circle moment, Glasper says. He first met the artist, "Gabbi" (Gabriella Wilson), when she was 13. Her manager approached Glasper and said the budding singer was a huge fan and that "Black Radio" was her favorite album.
H.E.R. is just one of many on the album that also includes collaborations with Jennifer Hudson ("Out of My Hands"); Gregory Porter and Ledisi ("It Don't Matter"); Killer Mike, BJ the Chicago Kid and Big K.R.I.T. ("Black Superhero"); Lalah Hathaway and Common ("Everybody Wants to Rule the World"); Ty Dolla $ign ("Bright Lights"); and PJ Morton and India Arie ("Forever").
Glasper is used to filling his "Black Radio" albums with R&B, hip-hop and pop artists.
"I feel like people respect me in a lot of ways, and it's something they want to do," he says.
For "Black Radio III," Glasper worked with India Arie, Killer Mike, Ty Dolla $ign and Ant Clemons. Glasper and Clemons wrote together on "Heaven's Here," a song originally meant for Usher.
Glasper says "Black Radio III" was his first album on which he didn't record in the studio with the other artists.
"During COVID, I was only able to get three or four people in the studio," he says. "For the most part, I was sending files back and forth. That was challenging. But it was also rewarding. We were able to get it done. I never had to do that before."
At the time, Glasper wasn't sure whether to address current events, including the Trump administration and the police murder of George Floyd.
"That affected the music in a way it hasn't before," he says. "This was the one 'Black Radio' where the most was going on in the world. It made me address what was going on in a real way."
The album's first two songs, "In Tune" and "Black Superhero," address the elephants in the room.
"I felt I had to say something," Glasper says. "People usually listen to music to escape things — not hear the same (stuff) they see on CNN. Do I give them an escape? I wanted to ride the fence and do both. So I did it on the first two songs, and the rest is a regular album."
A 10th anniversary deluxe version of the original "Black Radio" is coming Oct. 28. It will include a cover of Little Dragon's "Twice."
The original "Black Radio" changed Glasper's life and catapulted his career. It took him to a new level of "people knowing who I am, another level of the reach I had, the influence that kind of record had, and the influence it had over so many other singers.
"When I won the Grammy, people said I won for the culture, I won for the genre and I opened the door for R&B to get out of the box it was in. It put us in different boxes with different colors."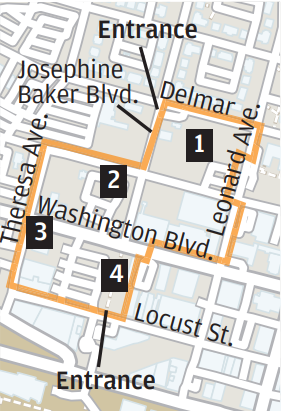 What Robert Glasper, Terrace Martin at Music at the Intersection • When 7 p.m. Sept. 11 • Where Washington Avenue Stage • How much $79-$175 per day, $149-$325 for weekend pass; VIP available • More info musicattheintesection.org, metrotix.com