Jazz musician Ronnie Burrage has been rehearsing since March for his performance this weekend at Music at the Intersection.
His set is actually that ambitious.
Burrage, a University City native who lives in Brooklyn, New York, has assembled a 29-piece big band — Ronnie Burrage & Holographic Principle, which he co-founded in 2018, featuring a selection of St. Louis All-Stars — specifically for the show.
"You're gonna hear a set of great Black music at an exceptional high level of artistry," says Burrage, a drummer, composer, keyboardist and vocalist. "You'll hear love and passion coming from the stage."
Burrage also serves as a professor of fine arts, history and music at CUNY Brooklyn College and SUNY College at Old Westbury.
He has played with the likes of Wayne Shorter, Sonny Rollins, Pat Metheny, Jaco Pastorius, Wallace Roney James Moody, Wayne Shorter, Woody Shaw, McCoy Tyner Michael Brecker, Cedar Walton and Frank Morgan. Music at the Intersection is a rare opportunity to see Burrage fronting a big band at home.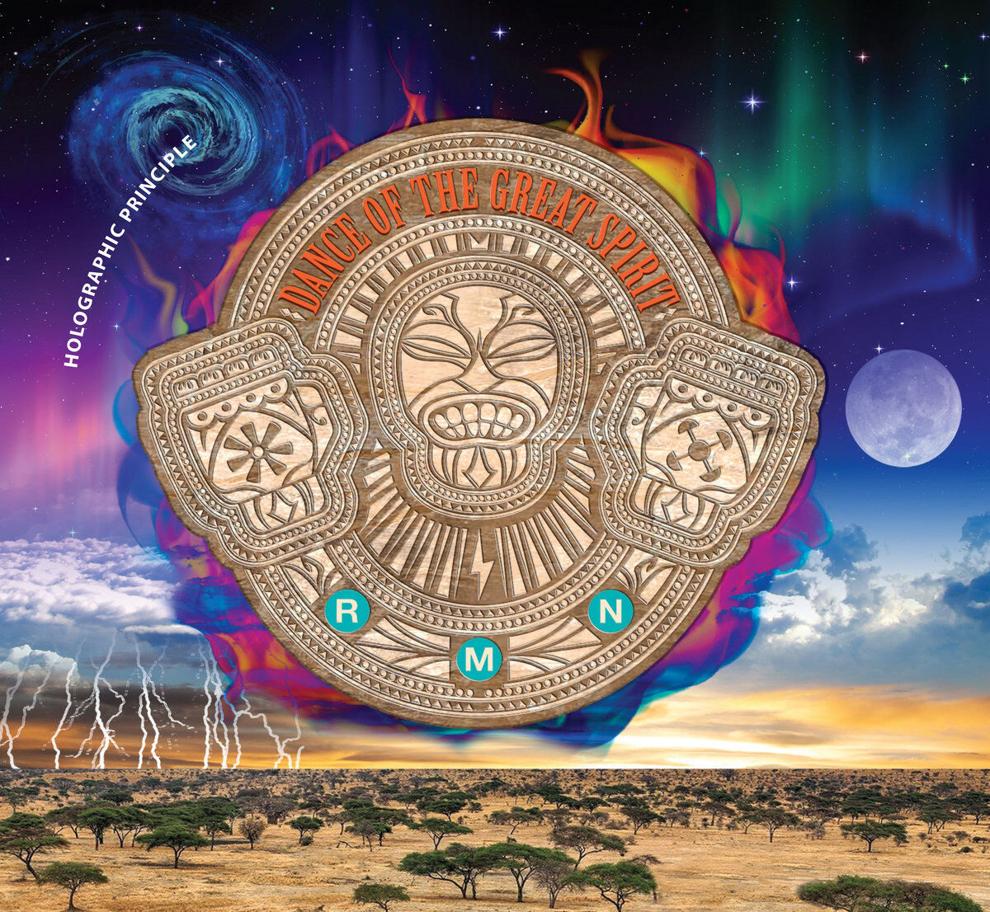 "Music tells the story of how we have to move forward as a human race but also have to support the Black community," he says. "Music is the universal language."
The St. Louis All-Stars are friends and St. Louis natives who now live in New York or Los Angeles: Quincy Troupe (poet, author), Eric Person (saxophone), Greg Osby (saxophone), Lynne Fiddmont (vocals), Rasul Saddik (trumpet), and J.D. Parran (woodwind instruments). Others include Darrell Mixon (bass), Richie Daniels (guitar), Danny Smith (vocals) and Erin Alexander (vocals).
"I said: 'Let me bring in all these people. If I don't no one else will do it,'" Burrage says. "And it gave me an opportunity to orchestrate new music, and it really blossomed. I needed strings, a big band, a choir, and put it all together with the players from St. Louis."
The musicians range in age from 16 to 81. Burrage first met Troupe as a child; for Music at the Intersection, he will recite poetry to a Burrage composition titled "Moving On as One." Troupe will "echo" Burrage on a second piece, "God's Only Black Man," written by Burrage's grandfather Allan David Mahrr, from his 2019 album "Dance of the Great Spirit."
"The piece is over 100 years old," Burrage says. "It's in several archives. That poem was a mantra of mine growing up."
The two 16-year-olds performing are Webster Groves High School students Miles Cole (trombone) and Zachary Andrews (bass trombone, trombone).
"They're like I was when I was young," says Burrage, a 1978 graduate of University City High School. "They want to be involved in everything, and that's the way musicians should be. They came to the first rehearsals and have been at every rehearsal since."
Burrage composed all of the pieces in his set with the exception of "Shuttle," by Frank Kuumba Lacy. The music will be as diverse as Burrage, who takes an avant-garde approach to jazz.
"I'm an experimentalist," he says. "My spirit is to push the envelope. I grew up in a household with so much music. I wanted to absorb it all."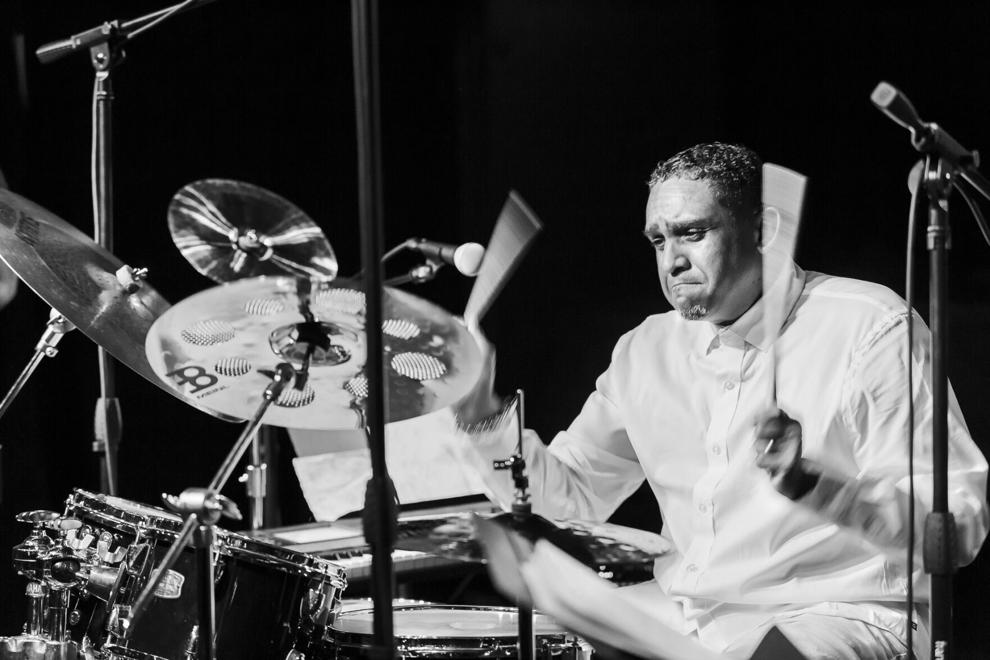 Doing his show at Music at the Intersection was important to Burrage, who travels between New York City and St. Louis these days checking on family.
"I need to be more involved with the St. Louis scene," says Burrage, who doesn't think he's known in his hometown, despite his accomplishments. He'd like to start a nonprofit here like World Rhythm Academy, which he and wife Chanda started in New York.
This will be his Holographic Principle's second time performing in St. Louis, following a 2021 show with Osby and Person at BB's Jazz, Blues & Soups. His second Hologaphic Principle album will be released early next year.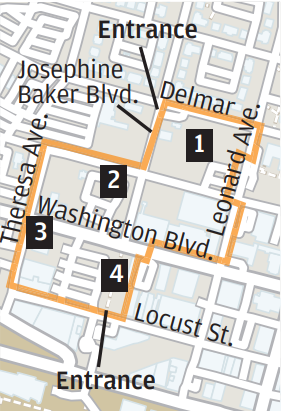 What Ronnie Burrage & Holographic Principle at Music at the Intersection • When 7:45 p.m. Sept. 11 • Where Big Top Stage • How much $79-$175 per day, $149-$325 for weekend pass; VIP available • More info musicattheintersection.org