Going into Tuesday evening's concert at the Pageant, fans of Thundercat needed to forget what they knew of the bassist-singer's albums including "Drunk" (2017), "Apocalypse" (2013) and his latest, the Grammy-winning "It Is What It Is" (2020).
Thundercat (aka Stephen Lee Bruner) is known for dreamy, alt-soul sounds and his cool high-pitched range.
But he brought a different feel to this long-sold-out concert. Calling the nearly two-hour show a wild ride would be an understatement.
Thundercat knows there are hits that his fans expect to hear, and they want them to sound like the albums. To that end, he delivered with near-faithful takes on songs including "Them Changes," "A Fan's Mail (Tron Song Suite II)" and "Dragonball Durag."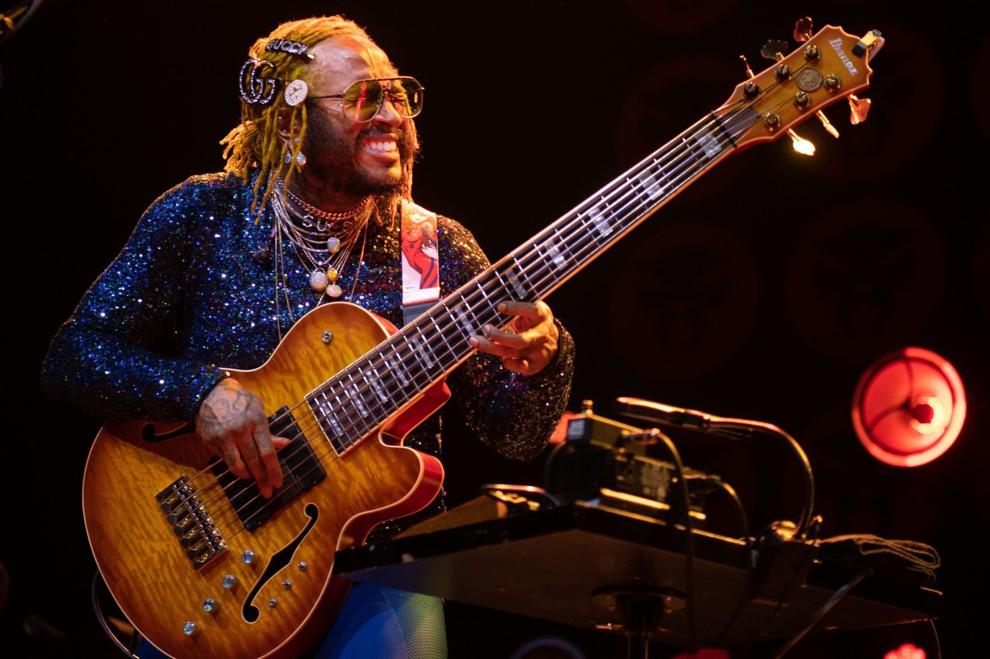 Dressed in a shiny, showy blue shirt, Thundercat and his small band — Dennis Hamm (keyboards) and Justin Brown (drums) — were in power trio mode, focusing on their improvisational skills.
After striking a chord with the crowd — "This is where Smino is from, isn't it?" It is. — Thundercat and his band went hard into acid jazz and wild psychedelic takes in lieu of the album versions, leaving nothing on the table. Songs often came off as experimental and maybe even of their own genre.
This adventurous approach took some getting used to. But showcasing instrumentation over vocals with lengthy jams paid off.
"I Love Louis Cole," delivered at breakneck speed, was preceded by Thundercat's lengthy explanation of what the musician means to him. "I'm gonna take some time to take about my good friend Louis Cole."
The more laid-back "Overseas" provided a moment to catch a breath, as he allowed his crooner side to surface.
"I guess I made this song when I was in love," he said. "And then I got broken up with on the same album. I guess it is what it is."
Admitting a bit of awkwardness that was obvious if also endearing, he said: "I don't know what to say in between songs. You like my shirt?"
Other stories revolved around sex on an airplane, missing his cats, becoming vegan and losing weight, the movie "Anchorman" and his love of anime, which brought on the song "Black Gold," which he recorded with Flying Lotus from the Netflix anime series "Yasuke."
He also talked about losing friends, such as Mac Miller and MF Doom. "A Message for Austin" was dedicated to pianist Austin Topper Peralta, who died in 2012. And he mentioned the legendary Chick Corea, who died this year. "If you know you, you know him," Thundercat said. "If you don't, someone will teach you."
Channel Tres opened the show with a joyous DJ performance. The DJ, rapper and producer fronted a big set of underground house music, even coming from behind his turntable console to rap and dance.
Photos: Thundercat performs at the Pageant in St. Louis
Thundercat at the Pageant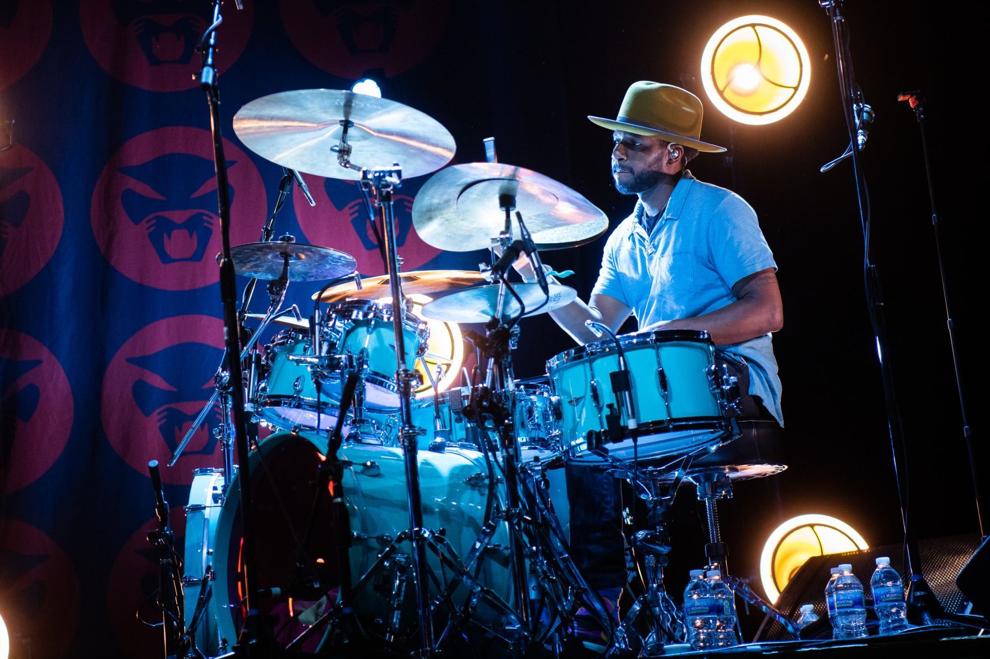 Thundercat at the Pageant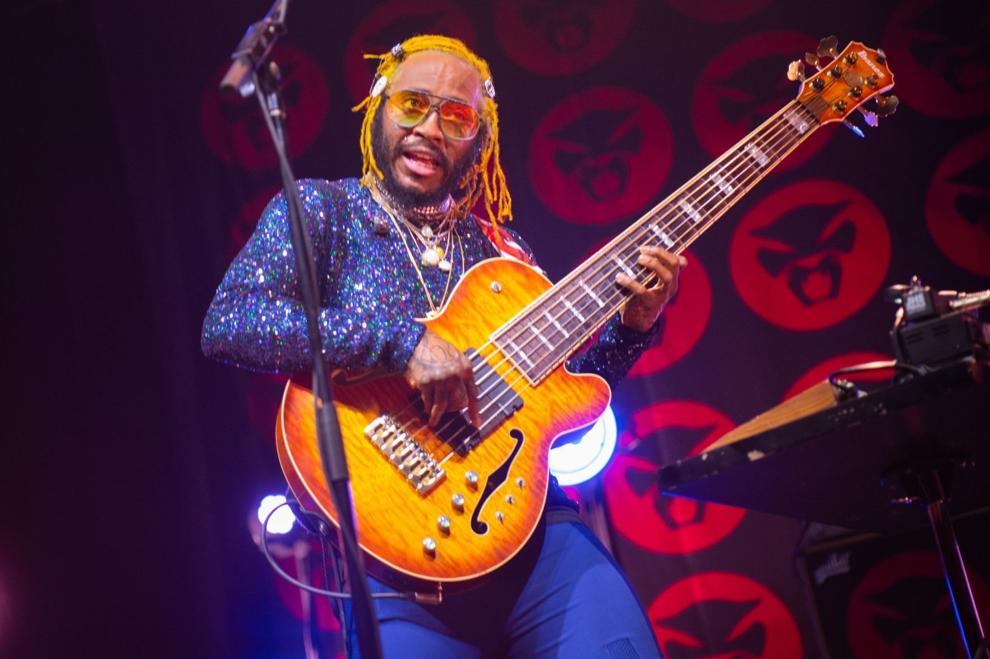 Thundercat at the Pageant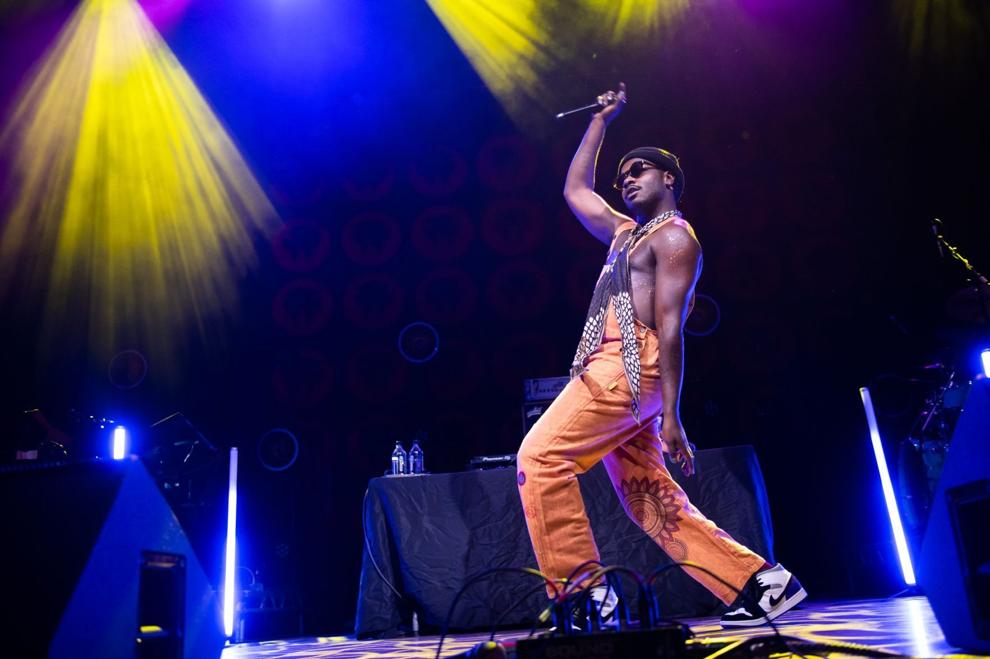 Thundercat at the Pageant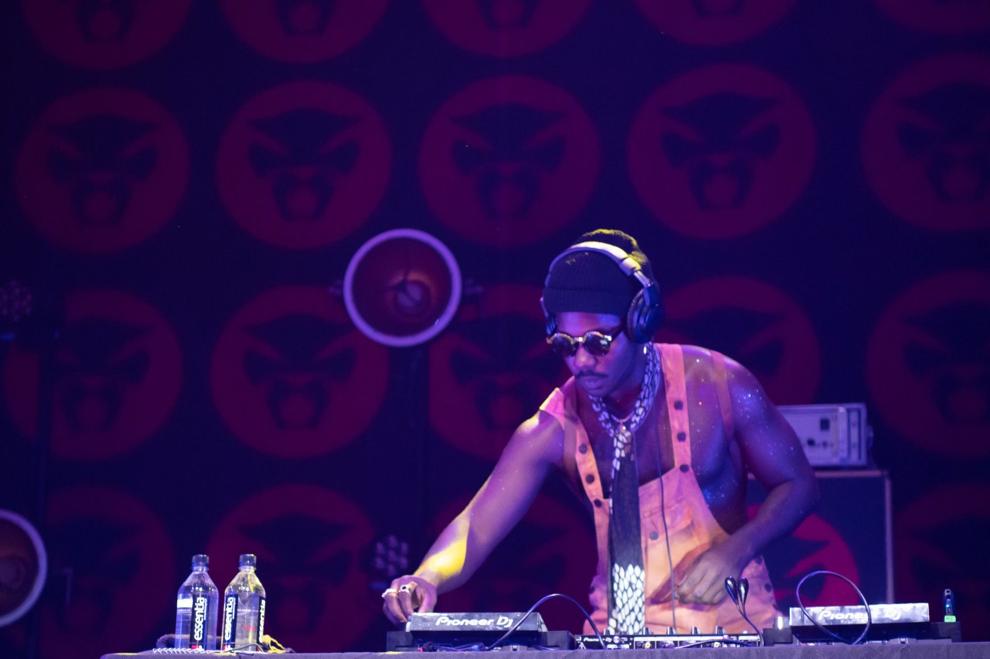 Thundercat at the Pageant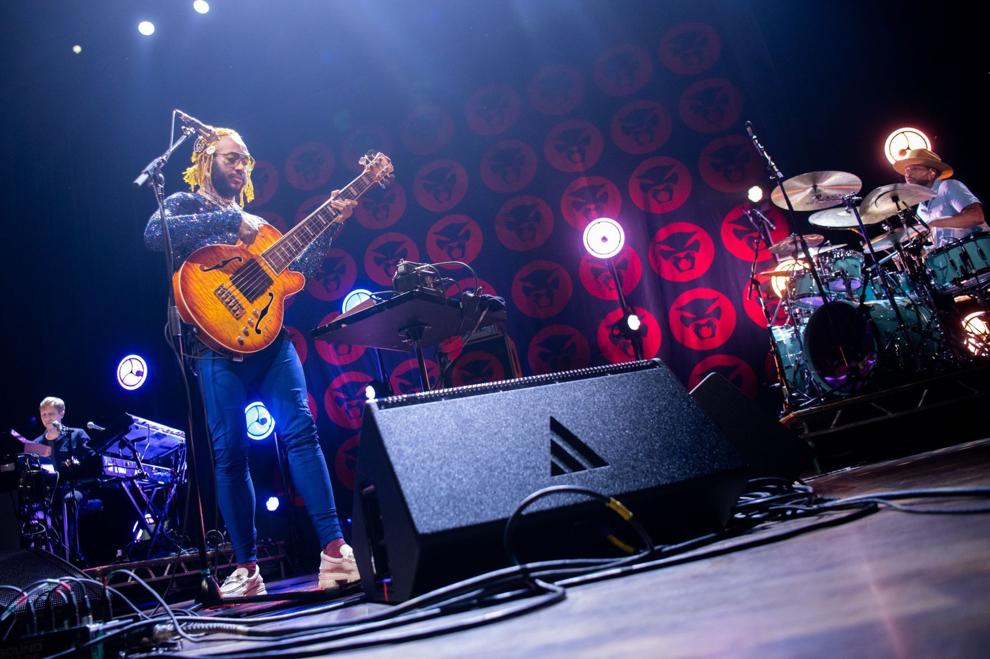 Thundercat at the Pageant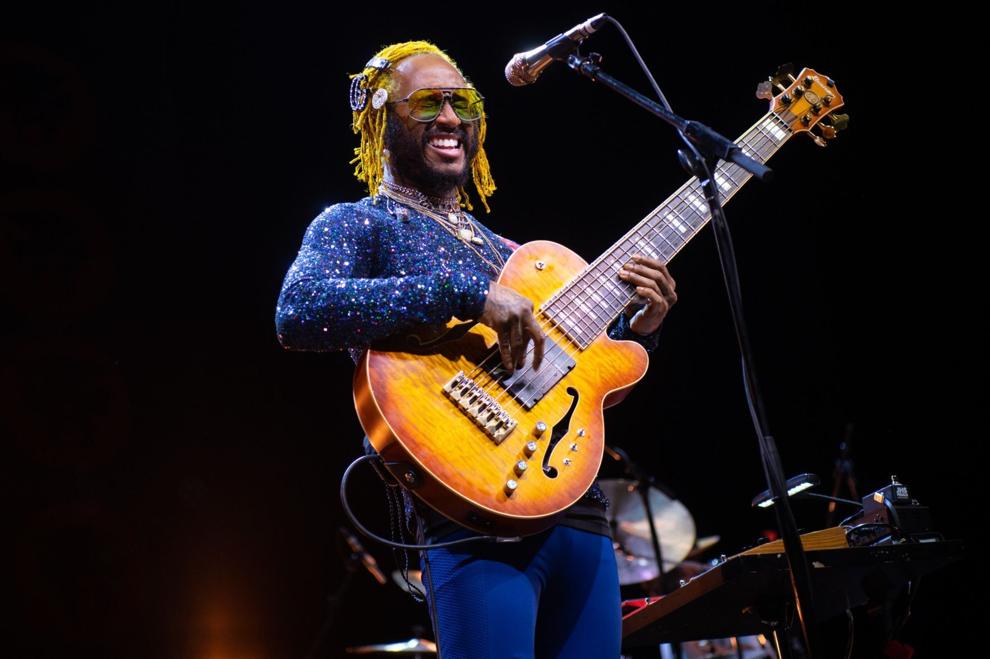 Thundercat at the Pageant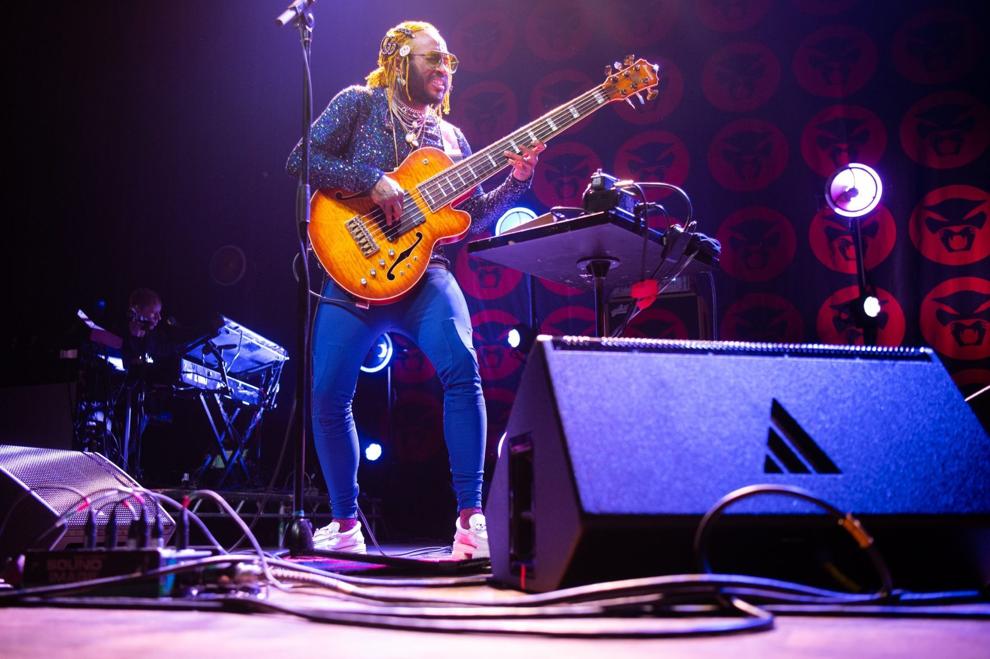 Thundercat at the Pageant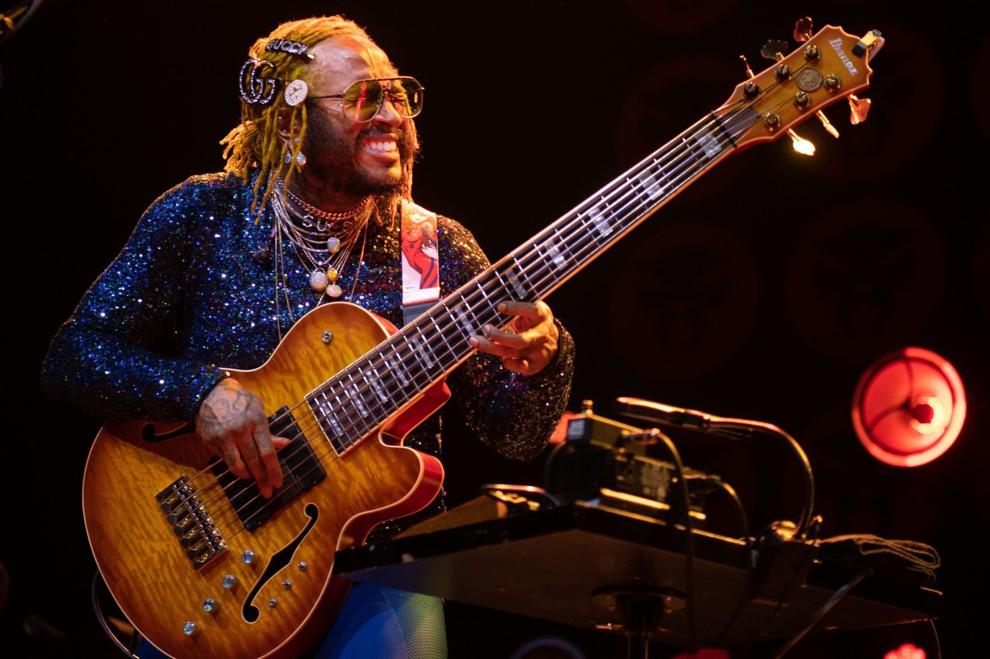 Thundercat at the Pageant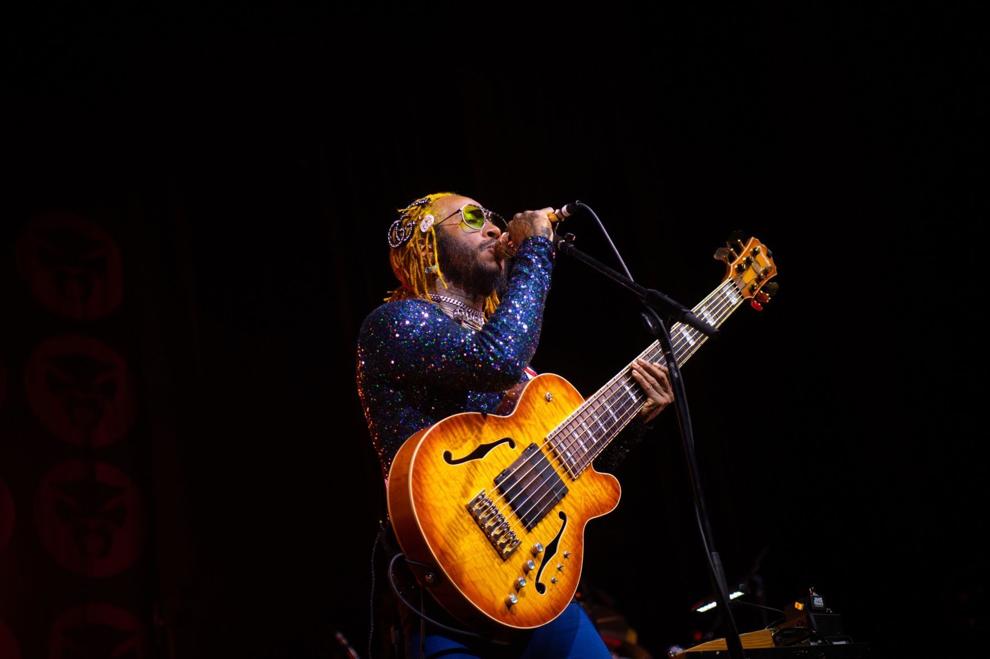 Thundercat at the Pageant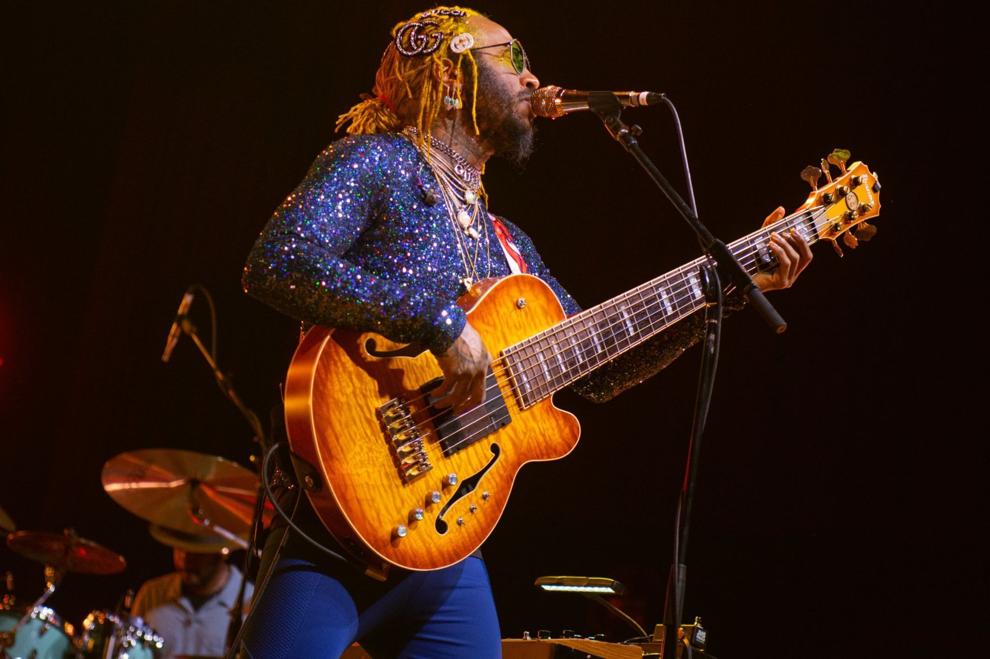 Thundercat at the Pageant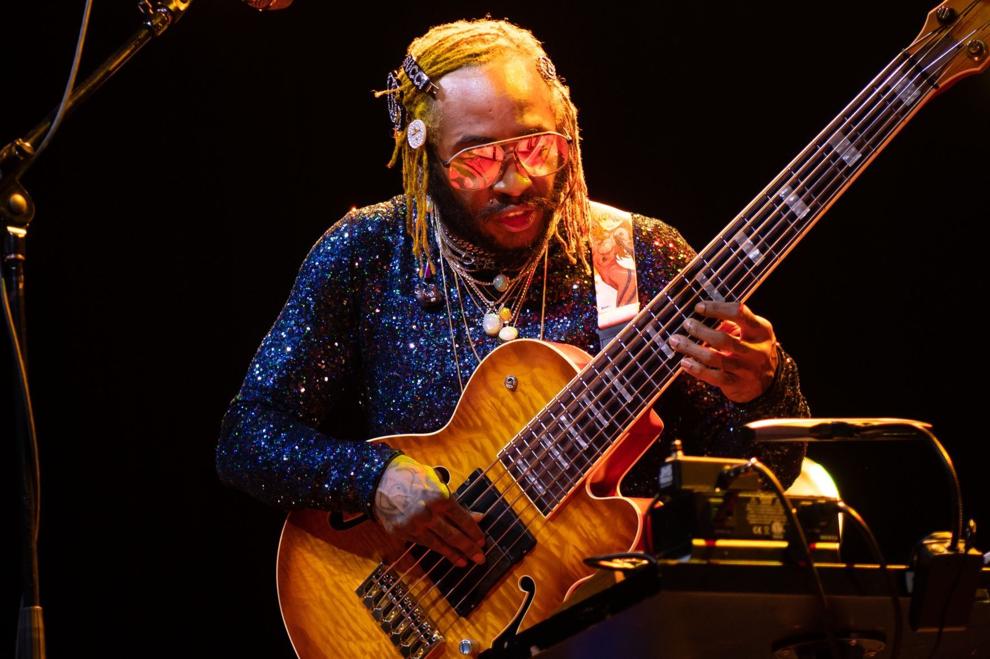 Thundercat at the Pageant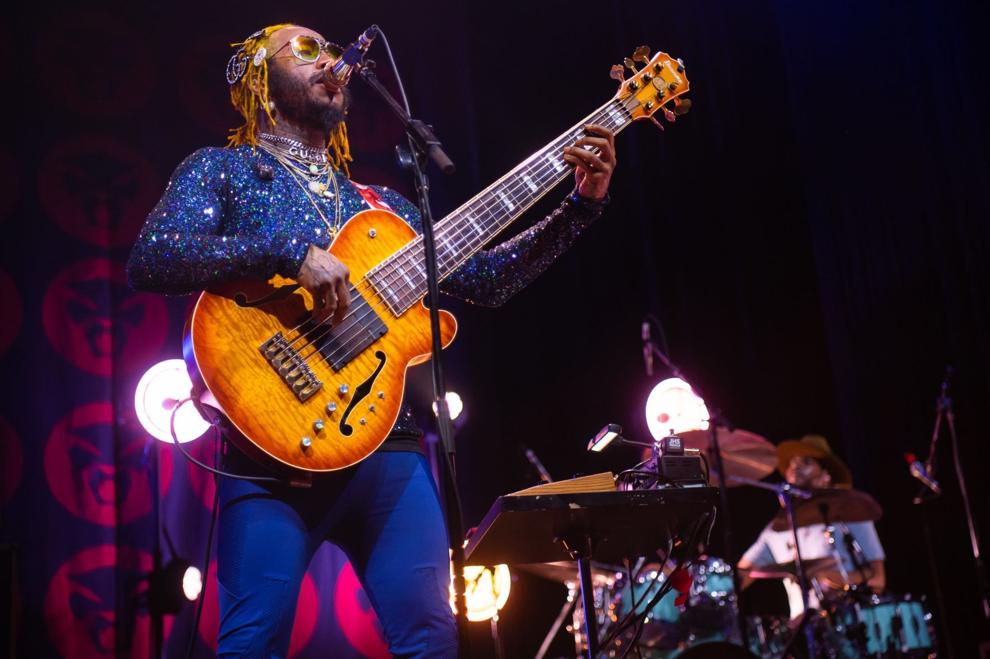 Thundercat at the Pageant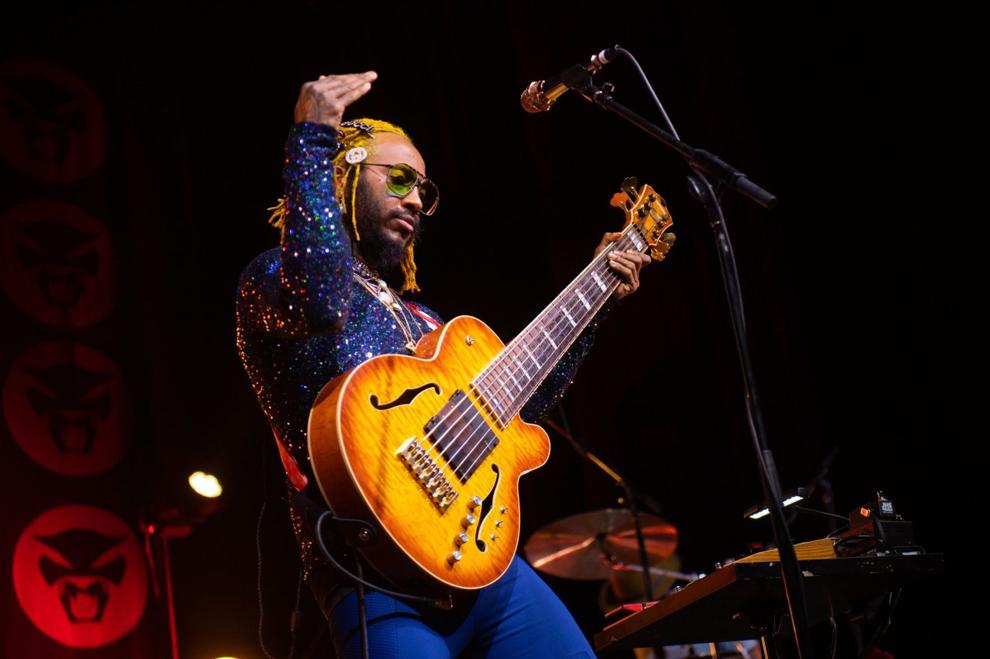 Thundercat at the Pageant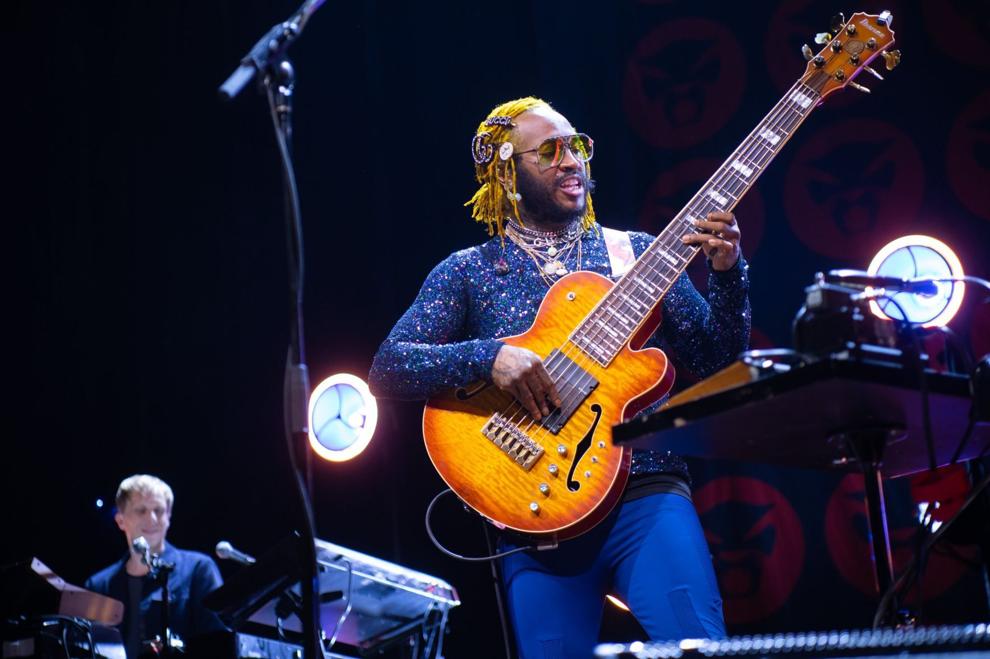 Thundercat at the Pageant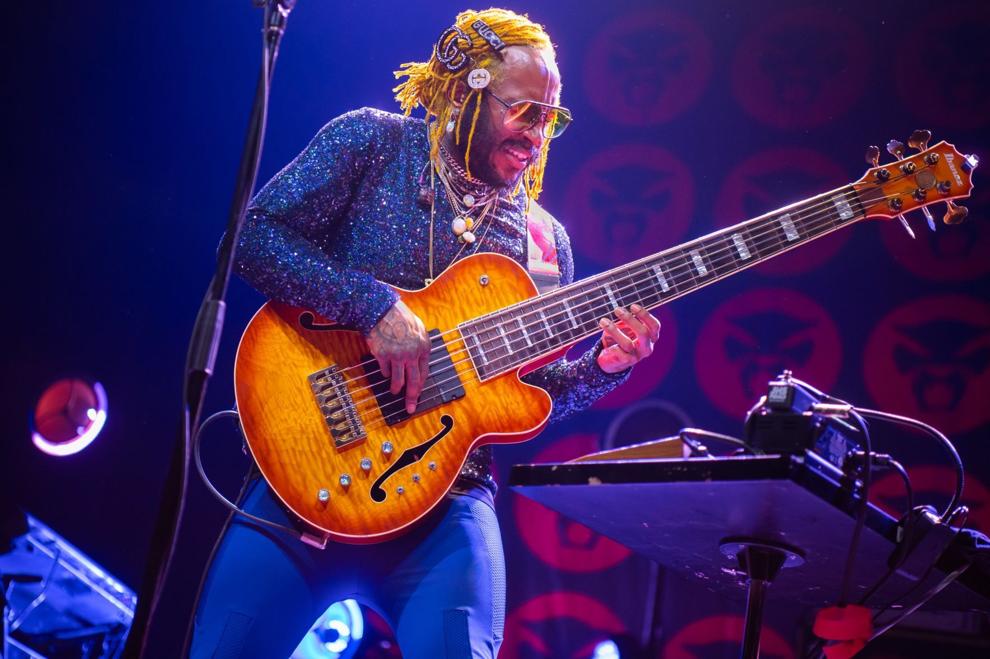 Thundercat at the Pageant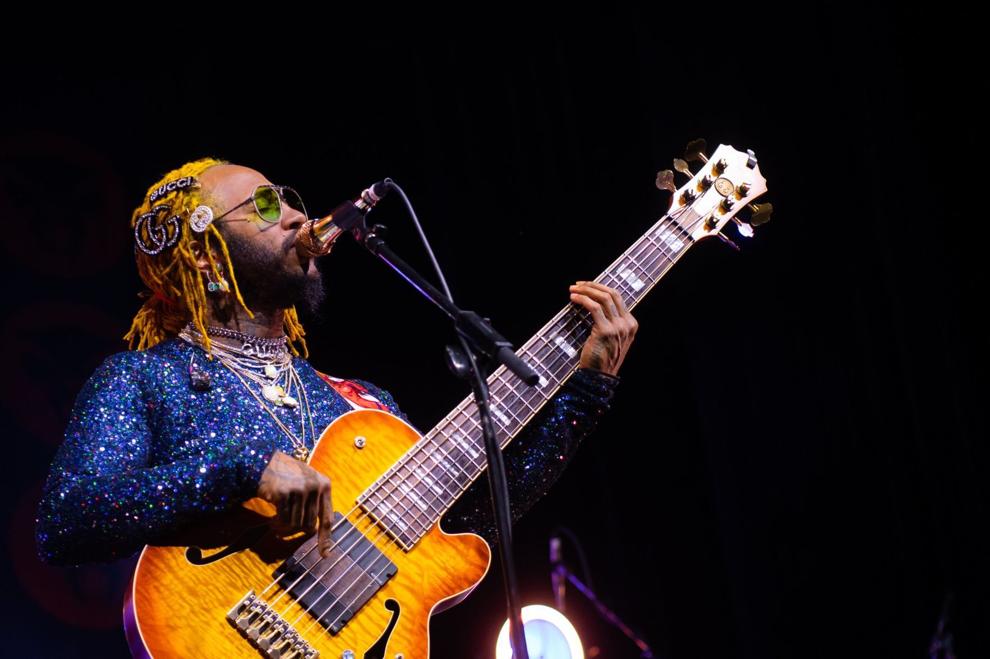 Thundercat at the Pageant
Thundercat at the Pageant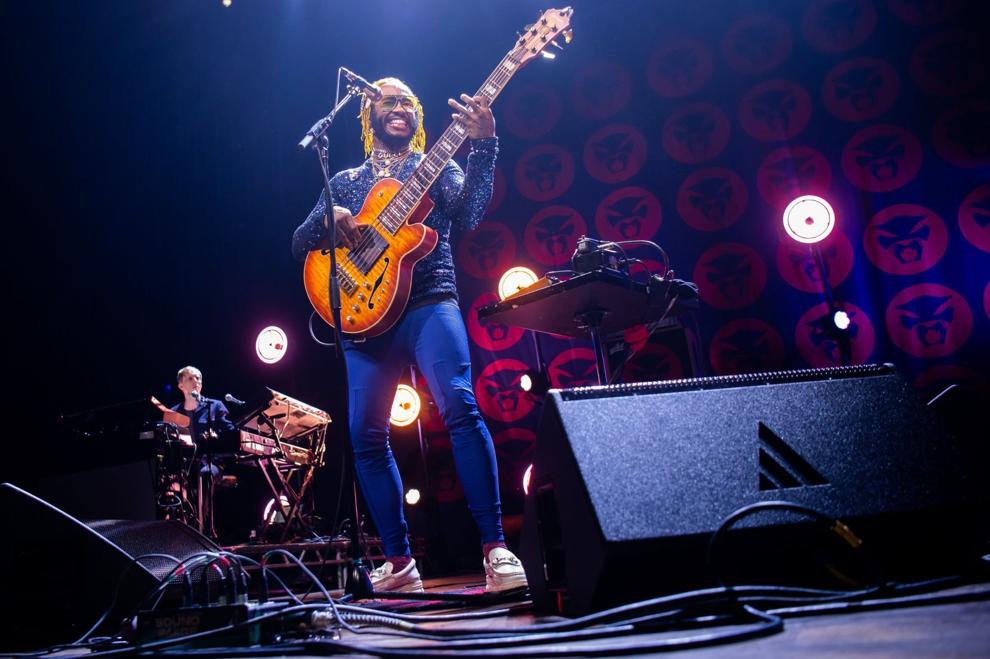 Thundercat at the Pageant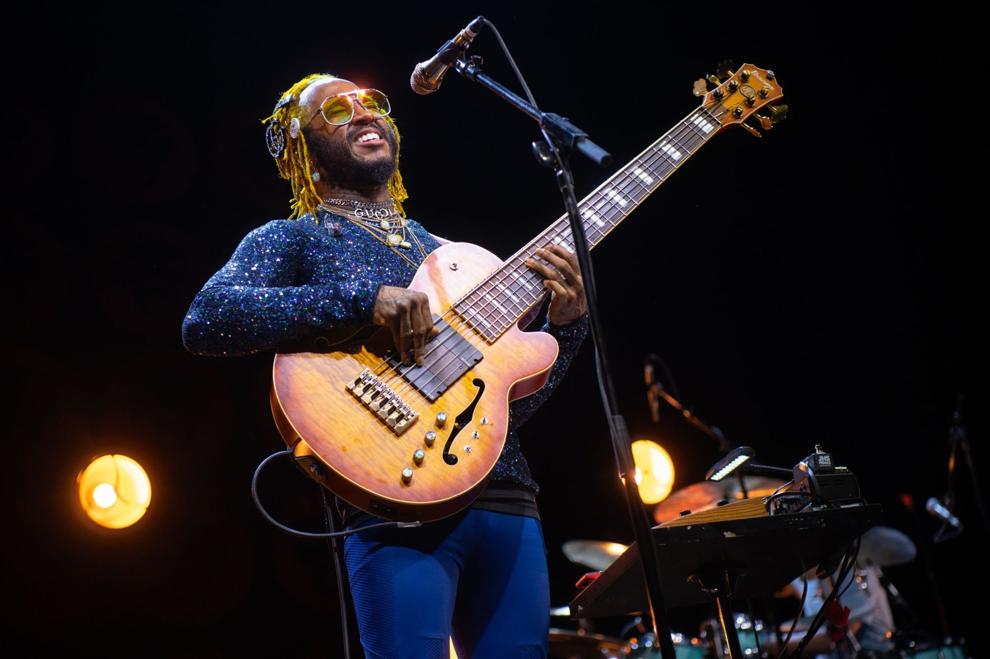 Thundercat at the Pageant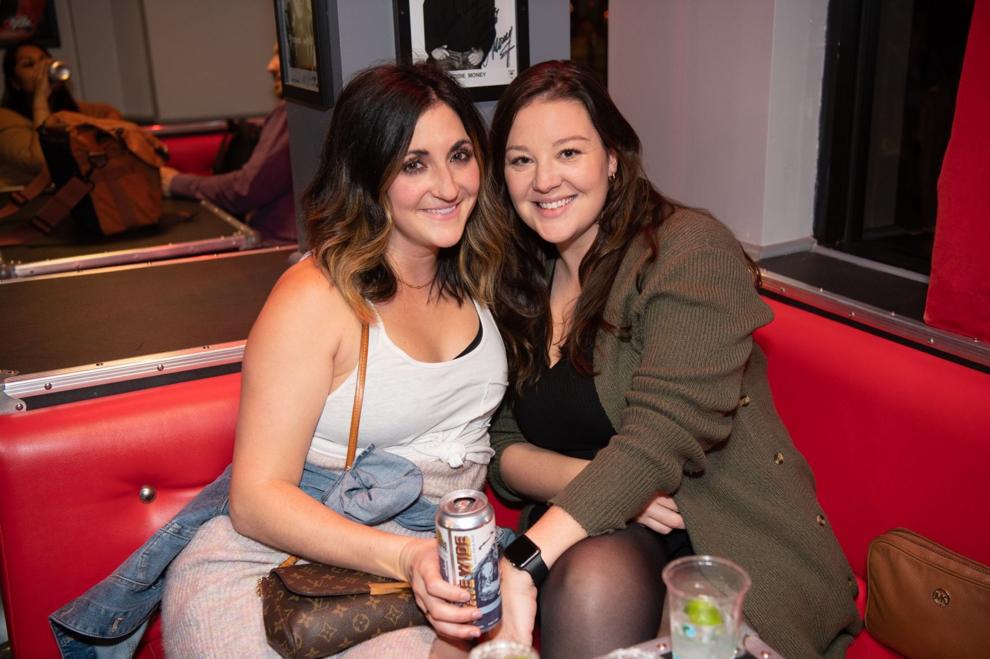 Thundercat at the Pageant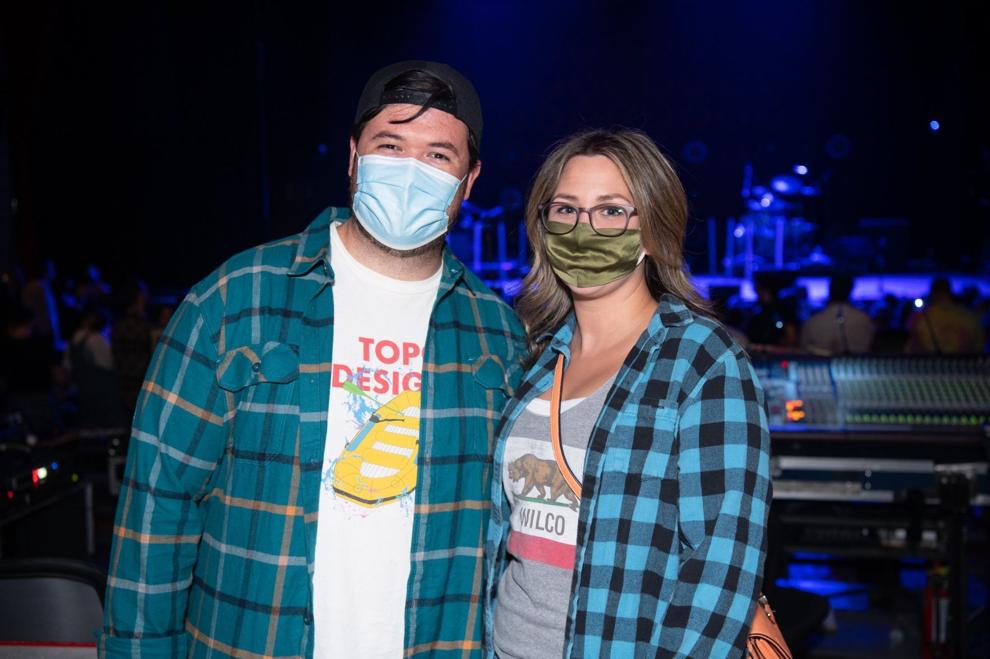 Thundercat at the Pageant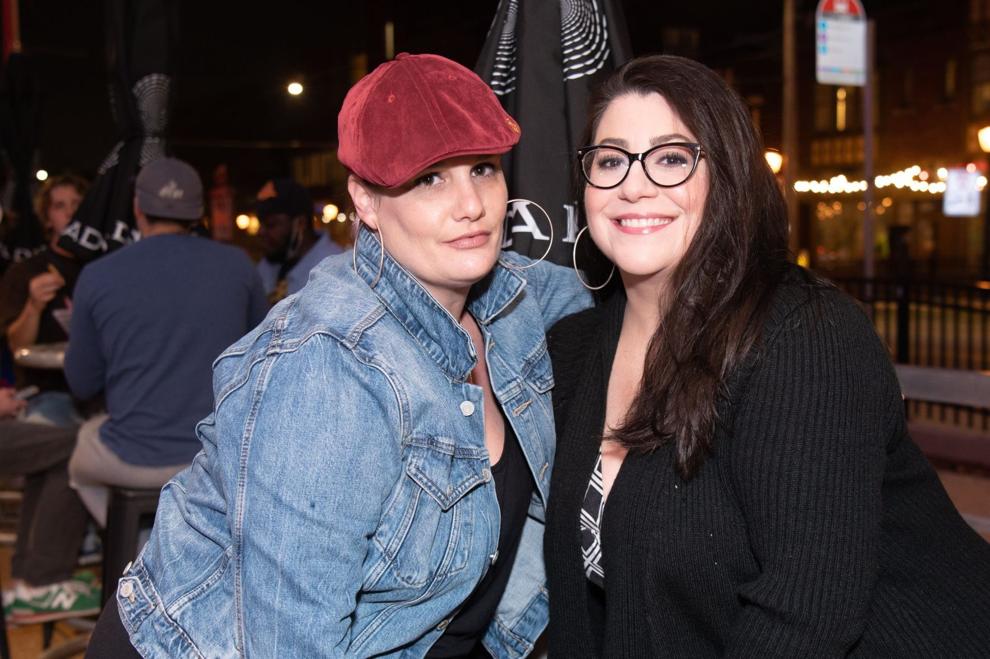 Thundercat at the Pageant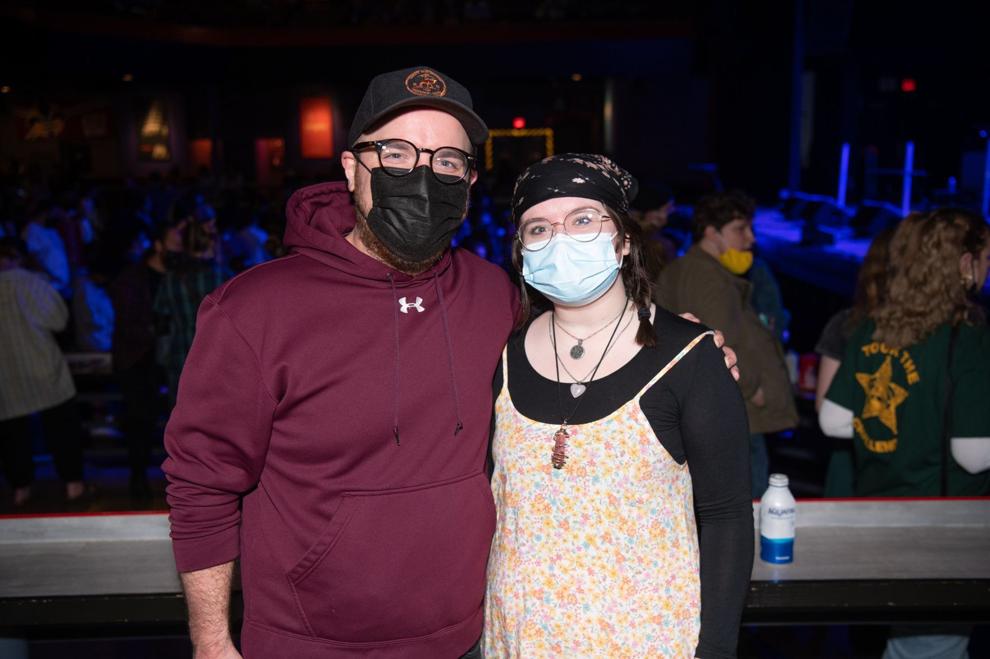 Thundercat at the Pageant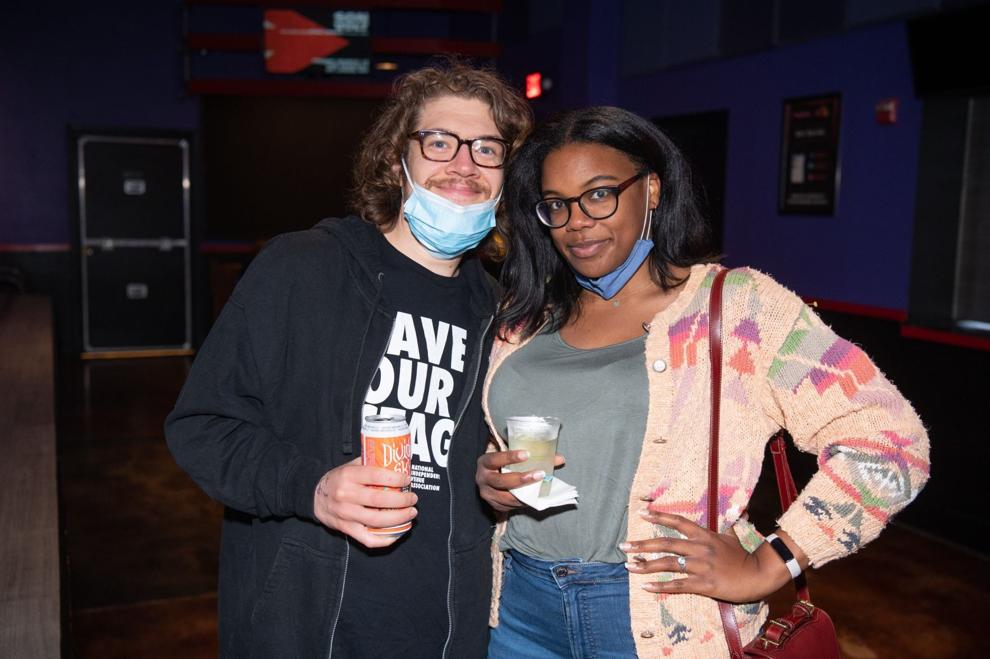 Thundercat at the Pageant
Thundercat at the Pageant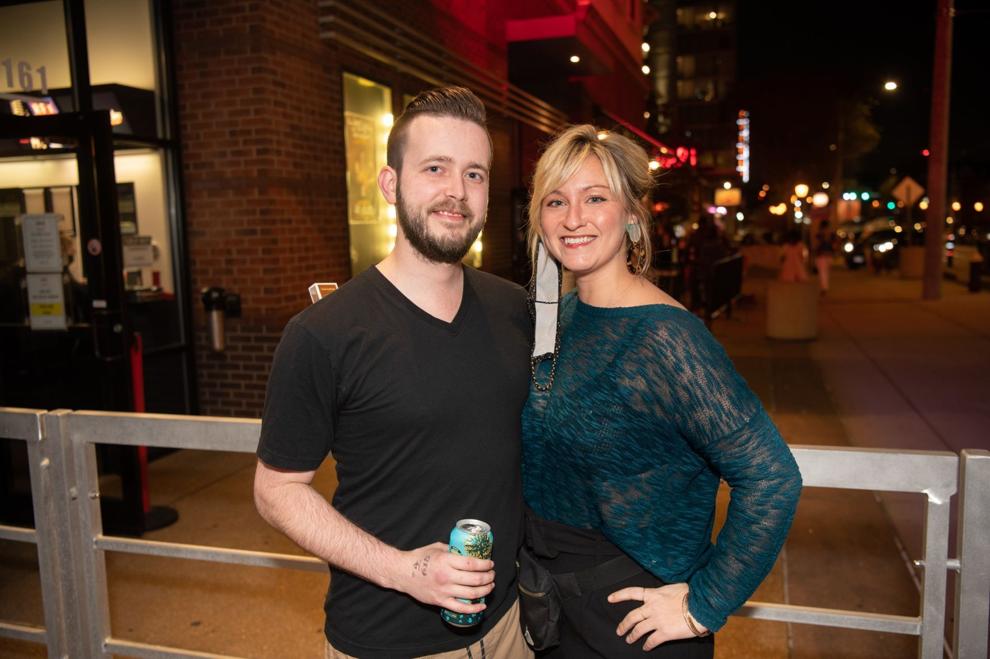 Thundercat at the Pageant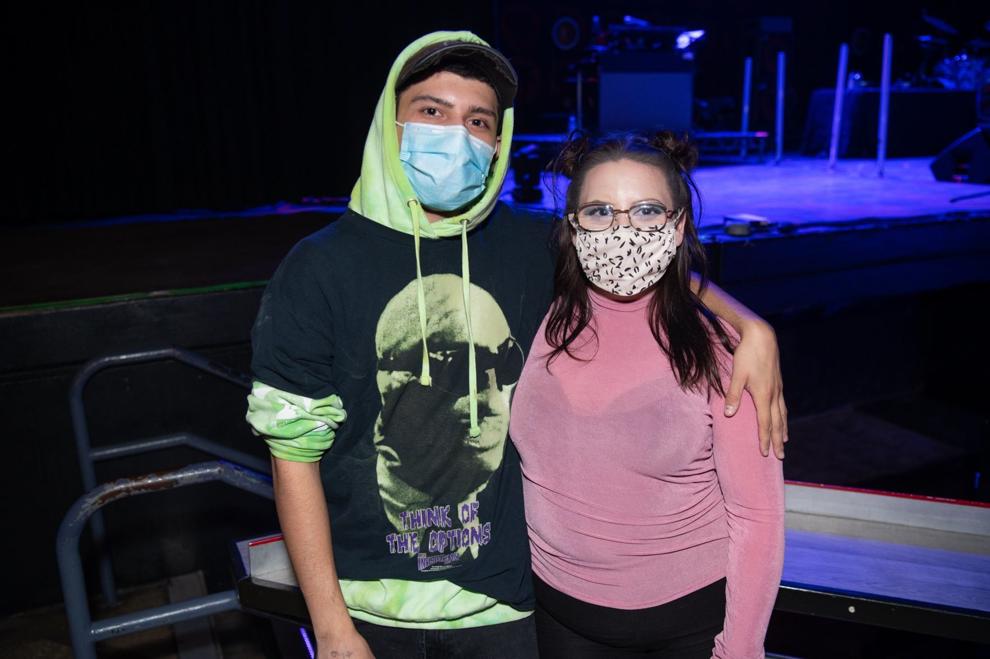 Thundercat at the Pageant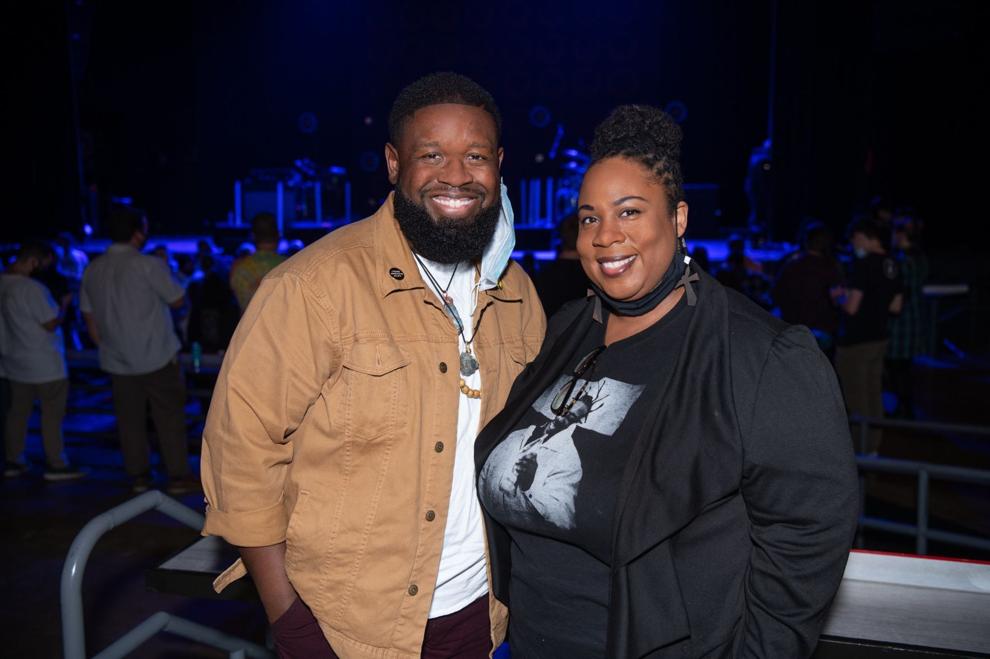 Thundercat at the Pageant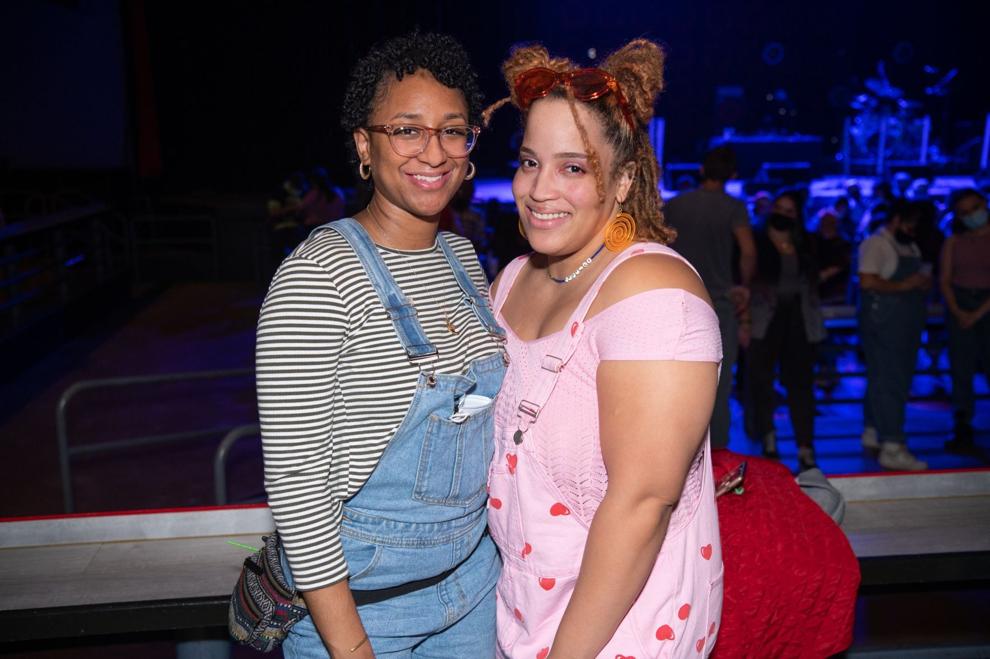 Thundercat at the Pageant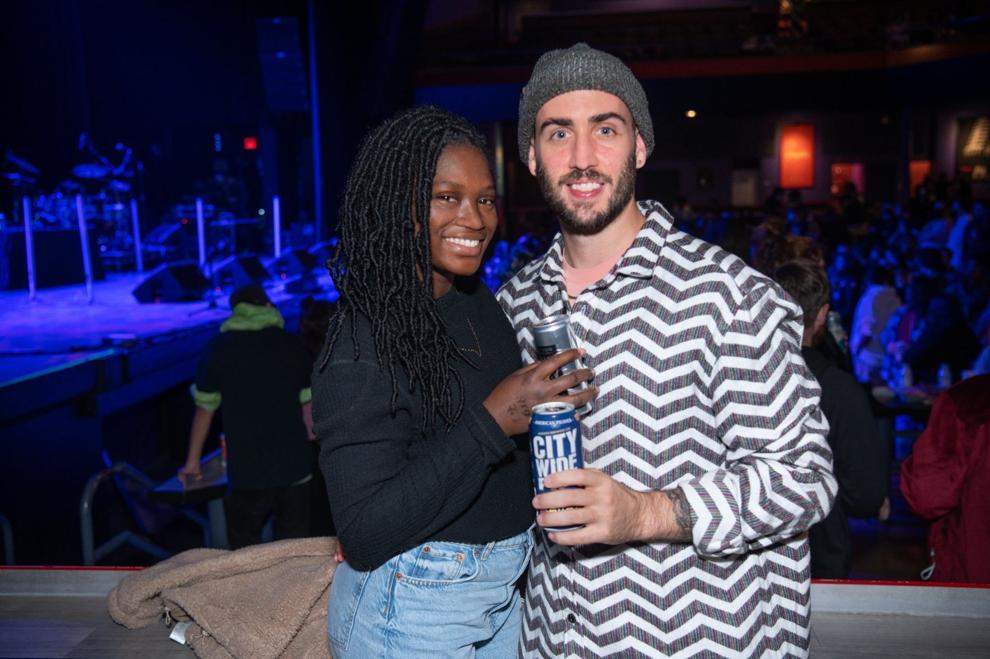 Saw @Thundercat perform last night and needless to say, it was one of the greatest live performances I have ever seen! Between him, his pianist/vocalist, and drummer, they created such a vibe that is unmatched. So glad I was able to go!

— Maybe Next Year (@KingHenry615) November 17, 2021
I truly wish @Thundercat performed Lava Lamp last night. Amazing show though. 🔥🔥🔥 Highly recommend y'all see the 🐐 live one of these days

— mikey wit the burner ♟🎡🔫 (@MunnyHaze) November 17, 2021
@Thundercat performed 'A Message for Austin' live last night - can't believe I witnessed that moment after years of listening to it to get me by

— ͏n͏o͏e͏ls͏p͏i͏v͏a (@be_mesCudi) November 17, 2021
Blown away by that show. Thundercat played a few hits for the crowd, but a ton of improv. Dripping in free jazz and jungle beats. 💖

— Joe Pahl (@joepahl) November 17, 2021