Javier Mendoza may live in Nashville, Tennessee, now, but St. Louis is still close to his heart. The singer-songwriter is more impressed with performance opportunities here, making his show this weekend as part of the Open Air Concert Series more exciting.
"In Nashville there are less protocols taken, and they don't pay," he says. "I play these little bars and restaurants (prior to the pandemic) that I look in now and see packed houses."
Performing in Nashville, he says, means he's "dealing with tips. They don't pay that much in Nashville. It's not my scene, though I'm not saying it's a bad scene."
When he was called about performing for the concert series, where shows are held under a heated tent at the Grandel, he jumped at the opportunity.
"Obviously I said yes — anything to get us out playing," he says. "I love the setup, and it has the greatest energy."
Mendoza, on vocals, acoustic guitar and electric guitar, will perform as Javier Mendoza aka Hobo Cane, with Jim Peters (guitar), Dennis Stringfield (drums) and Eric Grossman (bass).
The concert will celebrate the 20th anniversary of Mendoza's album "Beautiful." Peters was part of the act when the Javier Mendoza Band recorded the album.
Mendoza was equally enthusiastic about another St. Louis pandemic performance — last year at the Lot, a pop-up concert venue downtown that is expected to return this year.
"That was fantastic," he says. "First of all, it felt really creative how it was set up. I loved the location. It felt very industrial. ... When you see there is care and thought into it, you are very encouraged."
Mendoza also returned to St. Louis for his annual Christmas show, Javier Mendoza Presents Hobo Cane, at the Chapel.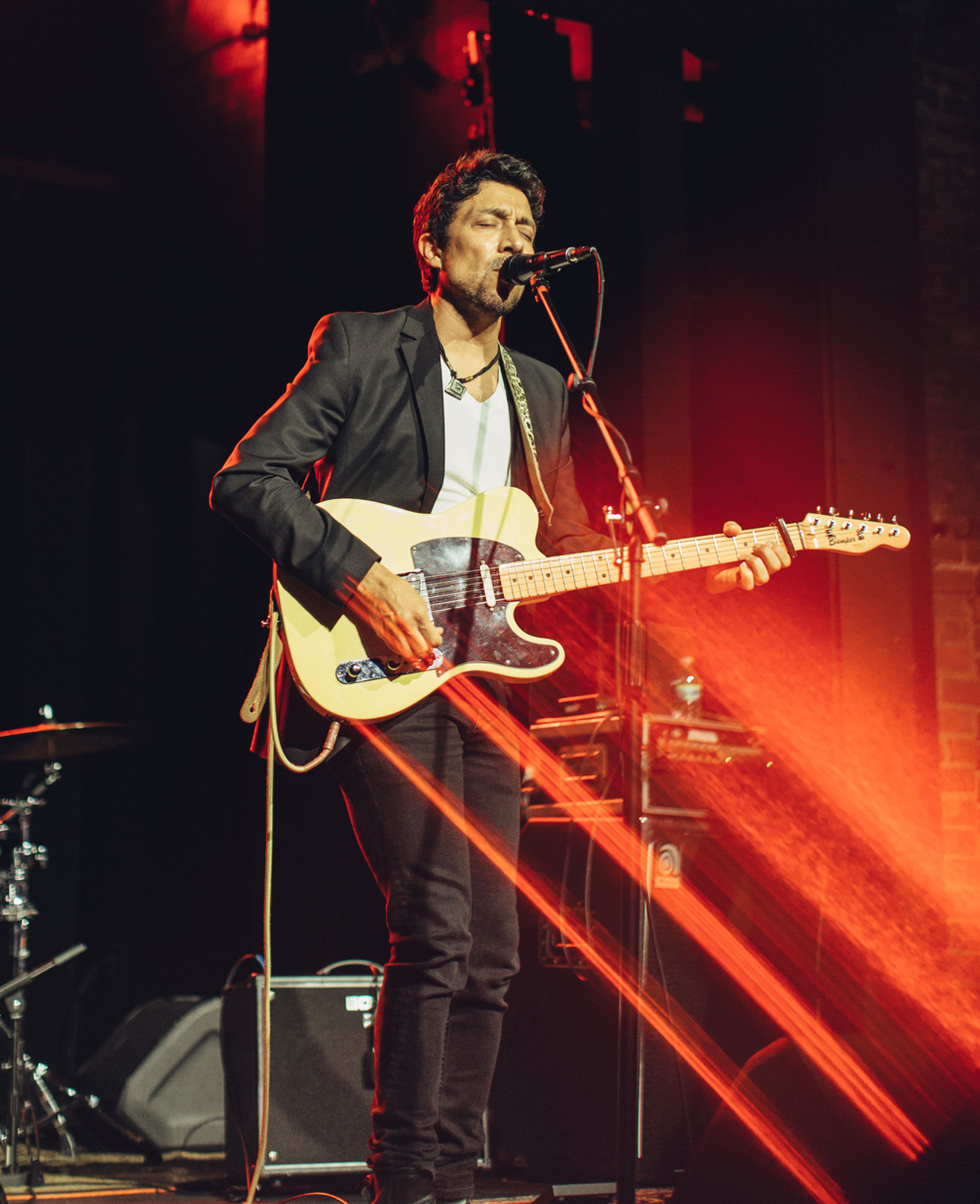 Mendoza left St. Louis eight years ago, but the move wasn't about advancing his music career.
"That's the obvious thing — a lot of musicians do that," he says. He and his wife moved to Nashville because of a job opportunity for her there.
"I had been doing so much in St. Louis, I thought for me it was a cool change of scenery, and I could get back into songwriting for others," he says.
He's been thriving, writing songs that are meaningful to him, such as "Respira." The song — its title means "breathe" — came out around the same time as George Floyd's death last summer in Minneapolis. But Mendoza says the song isn't linked to that tragedy.
"During the pandemic, we've all been in isolation and confined," he says. "The song is about taking a deep breath and being patient."
The instrumental "Respira" clocks in at more than 11 minutes and includes two dozen musicians, many from St. Louis. Mendoza positioned the song as a fundraiser for musicians struggling during the pandemic, and $9,000 was raised.
"I made a list of musicians I knew who were struggling and started sending money to them, and some of them were able to pay rent and get food," he says.
"I wanted to help my musician friends I knew were struggling who didn't have the support of a significant other or a side job," he says. "I'm just a one-man show, but I felt I was able to do a little something."
Mendoza, who isn't playing gigs indoors, has also performed a number of livestream concerts as fundraisers, including a recent Valentine's Day show.
He recently released "Maria Lucia," a song he wrote with Ignacio Arocena, a rising singer from Chile. "Raices" (roots), which he says is his most autobiographical song ever, is coming in March.
"It's about the feelings of a stranger in a different land, all of those struggles you go through to reach whatever it is you want to reach," he says.
In 2019, Mendoza as Hobo Cane released the album "El Jardin," produced by Matthew Odmark of Jars of Clay, and featuring the song "Away From You."
Chris Carrabba of Dashboard Confessional and Mendoza wrote "En un Rincón" (in a corner) together for the album. They collaborated after meeting at a party.
"It's my proudest moment," he says of the album. "I did all the guitar work myself, and I'm really excited about it. The album speaks of love and the growth of love and unity."
He started using the Hobo Cane name in Nashville to prevent people from limiting him as a Latin artist. Though he blends Spanish and English music, he prefers to be seen as a "power singer-songwriter."
He was also getting mixed up with another Javier Mendoza.
To him, the word hobo refers more to "a transient migrant worker who goes from place to place and has stories to tell." Cane is a variation of his mother's maiden name.
Hobo Cane "has a singer-songwriter vibe to it, but with more energy," Mendoza says. "It's a reinvention — trying something different. You don't know what's going to happen."
What Javier Mendoza aka Hobo Cane • When 6 and 8 p.m. Feb. 27 • WHERE The Grandel, 3610 Grandel Square • How much $10, food/beverage minimum required • More info metrotix.com