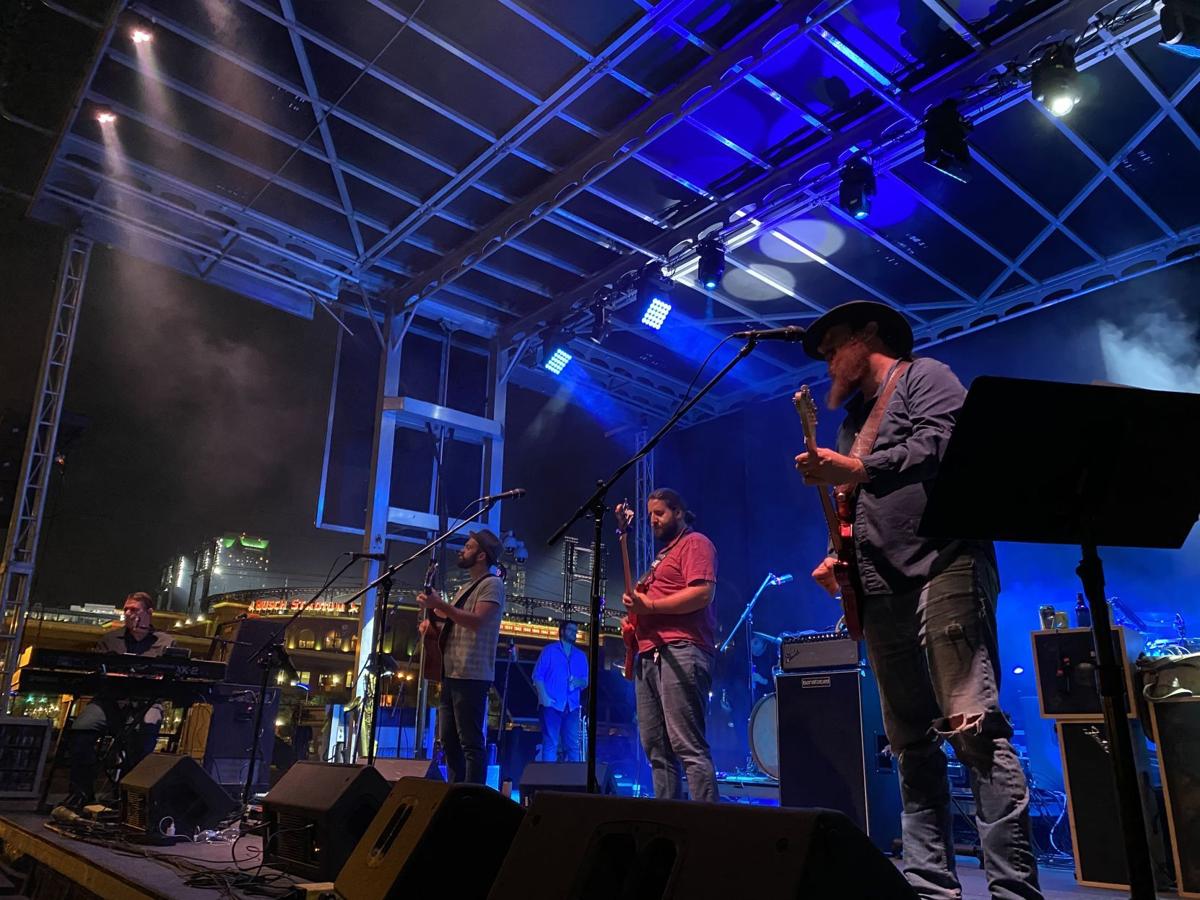 Sean Canan's Voodoo Players and their revolving cast of singers and musicians had been quiet during the pandemic. But the St. Louis band's schedule is now bustling with activity.
"All of a sudden, the gigs are trickling back," says Sean Canan. "We just started working in the last month."
Much of that is thanks to the Lot, the new outdoor pop-up venue downtown, where concertgoers watch shows from assigned "pod" spaces.
Sean Canan's Voodoo Players booked seven different shows there this season, culminating with Voodoo 2020 on Oct. 29, which will honor musicians who have died this year.
Voodoo 2020 will feature Brian Owens as Bill Withers, Joe Stickley as John Prine, Steve Ewing as Toots Hibbert, Michael Schembre as Charlie Daniels, Spanky Manaois as Little Richard and Donnie Carter as Kenny Rogers.
The group's shows honoring Bob Marley, Talking Heads, Tom Petty and the Jerry Garcia Band all sold out.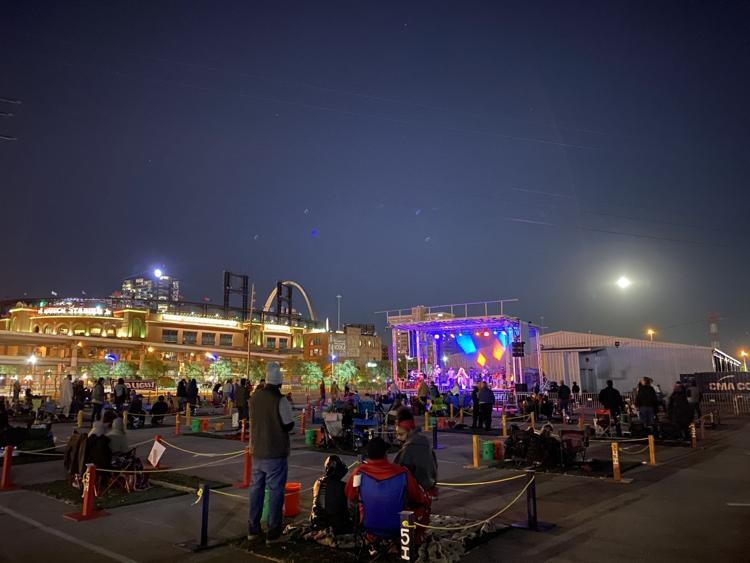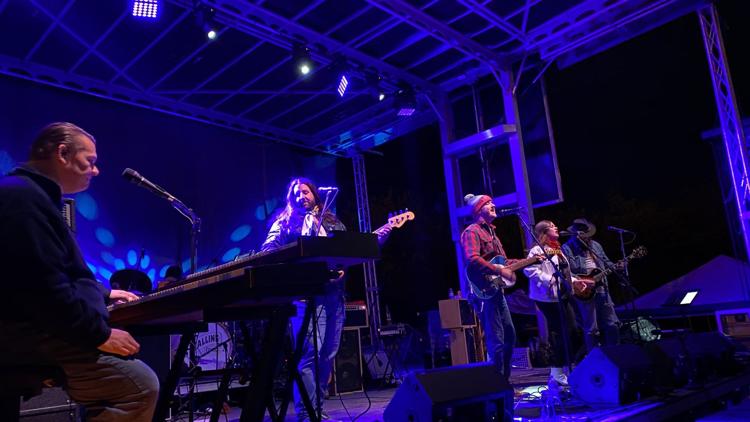 Canan attributes the success of the shows to St. Louis' status as a true music haven, he believes, just behind Austin, Texas, and Nashville, Tennessee.
And St. Louis acts have been able to benefit from the current demand for live music, as touring acts aren't on the road.
"Local musicians are getting some of that spillover from what would have been people spending their money on the national bands," Canan says.
Voodoo 2020 is easily the most expensive ticket of his shows at the Lot.
"There's tremendous overhead," he says. "I was skeptical about raising our ticket prices so much — ticket prices are doubled — but people haven't had a hard time paying a premium. Maybe it's the demand."
In pulling together the Voodoo 2020 tribute show, the idea to cover Prine and Withers came first. The other acts followed.
"Somebody said, 'What about Little Richard? What about Kenny Rogers? What about Toots?' This might be fun, casting legends with local celebrities."
For the last couple of years, Canan had been playing free monthly shows on the outdoor stage at Atomic Cowboy, where Drew Jameson's Jamo Presents is a talent buyer. Jameson is also the promoter behind the Lot.
When Jameson told Canan about the idea for the Lot, Canan was "kinda taken aback by the amount of steps and procedures he had in mind."
At the same time, Canan was getting calls and emails about gigs outside the city, where masks were the only safety precaution.
"I was impressed with the detail (Jameson) put into it," Canan says. "I'm sure the city officials had something to do with that. Every question I had, he had an answer for right away. Because of that, and now that we've had a few weeks to observe how people are reacting to it, everyone is enjoying the safety element.
"The musicians feel safe, the audience feels safe and the staff feels safe. So you end up having a lot of happy people."
He contacted the musicians who make up his Voodoo Players to see who was interested in playing.
"Everybody has different boundaries, some that may pertain to their job," Canan says. "Me as the bandleader, I have to be sensitive to the people with boundaries who may be hypersensitive."
Before the Lot, Canan had started booking a few outdoor shows and weddings. "People still gotta get married," he says.
His other band, Falling Fences, is back as well, with limited-capacity indoor shows Sunday nights at McGurk's.
What Sean Canan's Voodoo 2020 • When 7 p.m. Oct. 29 • Where The Lot, 714 Cerre Street • How much $30-$37.50 • More info jamopresents.com
Concerned about COVID-19?
Sign up now to get the most recent coronavirus headlines and other important local and national news sent to your email inbox daily.