When Jahmal Nichols got the call in November asking him to provide the musical score for a PBS documentary, his answer was an easy yes.
"Invisible History: Middle Florida's Hidden Roots," a look at slavery in north Florida, was directed by Valerie Scoon and will air starting June 14 on KETC's Nine PBS World.
"I feel proud of myself," says Nichols, a St. Louis bassist and producer. "I've never done anything like this before."
Though he typically works in jazz, Nichols says the film's score includes blues and uptempo classical sounds, earthy compositions borrowing from the 1700s and 1800s.
The timing of the project worked out well for Nichols. He had been working with fellow musician Emmanuel Harrold's commercial cleaning company, which helped carry them both through the pandemic, since they weren't performing with jazz singer Gregory Porter. "I said, 'Why not?' I wasn't doing anything musically."
Nichols' latest album, "Black Frequencies," was released last year. He will perform with Porter in September as part of Music at the Intersection in Grand Center.
During his first chat with director Scoon, Nichols says, "she was trying to feel me out, and I was trying to understand her vision for the doc."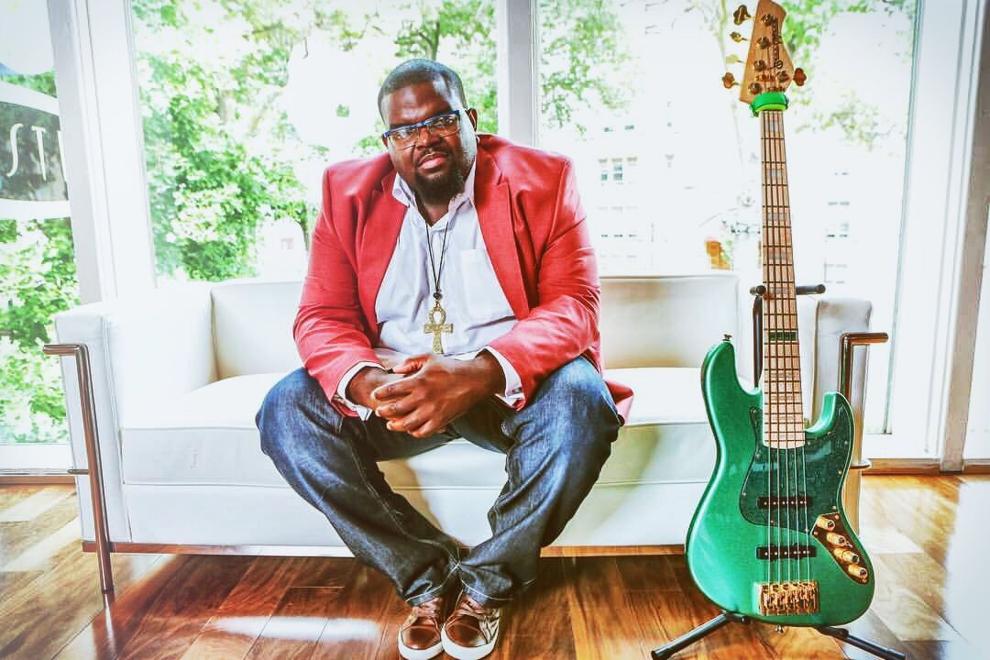 Nichols finished the project in six weeks, beating his deadline. He was a last-minute replacement after another musician was dropped from the project.
"The music presented wasn't what they wanted," he says. "They said, 'Let's go into a different bag.'"
Before starting work, Nichols took a deep dive into scores he admired, including "Game of Thrones," paying attention to what was going on behind the scenes rather than just the dialog. He also dialed into the work of some of his favorite composers, including Marcus Miller, Stanley Clarke, Terence Blanchard and Branford Marsalis, to see how they approached scoring.
The director gave Nichols free rein, but he was given a template for where music was needed.
Early in the process, he found it difficult to watch the film's grim scenes. "I was floored — speechless," he says. "It was deep. I had to separate myself from it for a couple of days before putting pen to paper and paper to scenes."
The music he came up with is all original. "You won't hear anything that you're familiar with," he says.
For accompaniment, Nichols called on Al Caldwell (banjo), Carlos "Scooter" Brown (saxophone), Marques Carroll (trumpet), Chip Crawford (piano) and Tivon Pennicott (saxophone).
Nichols worked on the project at his home studio in Creve Coeur and says he enjoyed the process so much that he'd like to continue.
"I learned to have patience and how to not get in the way and be a better accompaniment rather than just thinking about myself," he says.
What "Invisible History: Middle Florida's Hidden Roots" • When 6 and 11 p.m. June 14, 7 a.m. June 15, 3 a.m. June 20 • Where Nine PBS World (Channel 9.3) • More info ninepbs.org/schedule