St. Louis jazz veteran Denise Thimes has had a career filled with highs, but another pipe dream is finally coming true.
Thimes makes her New York City debut, headlining Tuesday and Wednesday at Dizzy's Club Coca-Cola inside Jazz at Lincoln Center. She will perform four sets over two nights.
She performed last year at a reception at Jazz at Lincoln Center when St. Louis philanthropists David and Thelma Steward received the Ed Bradley Award for Leadership, but she was far from being the main attraction.
"Is this something I thought wouldn't happen? Yes. I'll be honest," Thimes says. "But it's my turn now."
She had always been told a break like this would come "in God's time."
Now, she says, "it really is in God's time. The phrase is now a reality for me."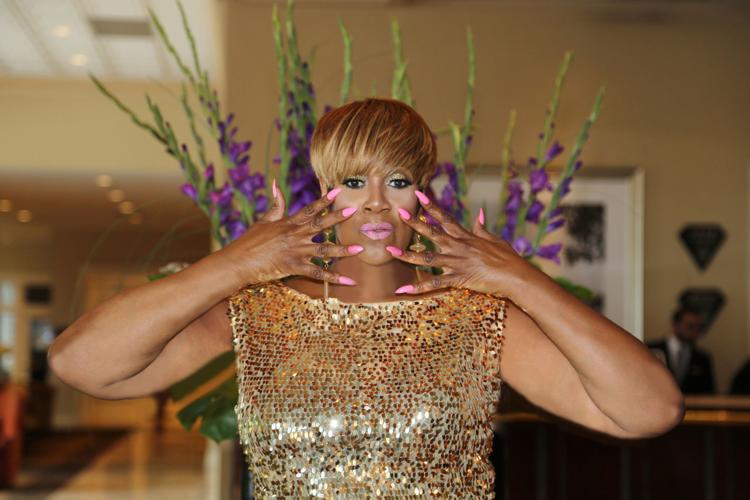 Thimes, 58, says the headlining gig is a result of "continuing to roll up my sleeves and not give up when the doors wouldn't open, or they wouldn't open enough. This feels like a spiritual confirmation from God saying, 'Yes, it's possible.' I don't think it's a secret to St. Louis I've been doing this a long time."
A few years ago, she emailed the venue in hopes of getting booked.
"Of course I didn't hear anything back," she says. "What people don't understand in this business is you get a lot of doors shut in your face. It takes a strong person to keep going.
"People just see the glamour and the glitz and 'oh she sings so well.' But they don't understand why she hasn't made it. But who defines 'making it'? I had to redefine success."
Thimes will perform a selection of jazz standards including her take on Nancy Wilson's "Guess Who I Saw Today." She'll be accompanied by Adaron "Pops" Jackson (piano), Jahmal Nichols (bass), Charles Heath (drums), Alexa Tarantino (saxophone) and Bruce Harris (trumpet). Jackson and Nichols are from St. Louis.
"I'm feeling the anxiety," she says of the gig. "It's the same anxiety I felt when I sang for President Bush (2008) and Queen Elizabeth (2007). I had to pinch myself. I get nervous just thinking about it."
Now that Thimes has made it to Lincoln Center with her name in lights, she says, "in this business, the magic is staying there. That's the even harder part."
She's more prepared now that her children, Simone, 20, and Jabril, 23, are out the house. She has more leeway now to pursue gigs than in the past.
"This comes after all of the hard work and patience and sacrifices I had to make," she says. "It was the struggle of being a mom and being a diva. There were a lot of times I had to pull that diva cap off."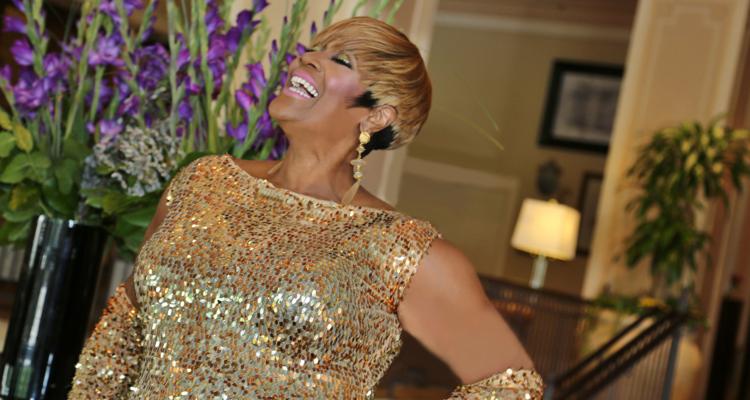 "I was grateful for all the things that happened here in St. Louis," Thimes says.
She says she has always been a dreamer, and whatever happens as a result of her Lincoln Center shows is something she has to look forward to.
"When I was in my 40s, I realized success didn't come to you. You need to go to success," she says. "I may have gotten the message late.
"There may be somebody out there who hasn't heard me, who may be asking, 'Where has this sound been? I'm looking for it, and I wanna invest in it.' Hopefully that will come true for me. There's still that little girl in me saying that's going to happen. I pray they're in the audience one of the two nights I'm there."
Thimes will perform March 23-24 at Ferring Jazz Bistro. And she's working on a new residency at Winter's Jazz Club in Chicago; she'll do a Nancy Wilson tribute there March 15-16.
Her long-running Mother's Day show is May 13 at the Touhill Performing Arts Center with special guests Matthews Whitaker, Antonio Hart and Jermaine Smith.