Joe Litvag realizes you probably haven't heard of Blackbird Presents, but the St. Louis-based music executive aims to change that.
Until 2018, Litvag was the longtime senior vice president/Midwest for AEG Live, working in the company's Clayton office. For 15 years, he presented concerts by Paul McCartney, Celine Dion, Sam Smith, Kenny Chesney, Justin Timberlake, Carrie Underwood, the Who and Bon Jovi in St. Louis and other markets.
Litvag is now the president of live entertainment for Blackbird Presents, which produces live concerts, festivals and more nationwide. The company is behind the Outlaw Music Festival Tour, coming to Hollywood Casino Amphitheatre on June 29, in a partnership with music legend Willie Nelson.
Blackbird Presents, formed in 2012 and run by CEO Keith Wortman, also created the American Roots Music & Arts Festival with Eric Church, "The Last Waltz 40 Tour" and one-off events such as "Willie: Life & Songs of an American Outlaw," "All in for the Gambler: Kenny Rogers' Farewell Concert Celebration," "Sing Me Back Home: The Music of Merle Haggard," "The Life & Songs of Kris Kristofferson," "Imagine: John Lennon 75th Birthday Concert" and more.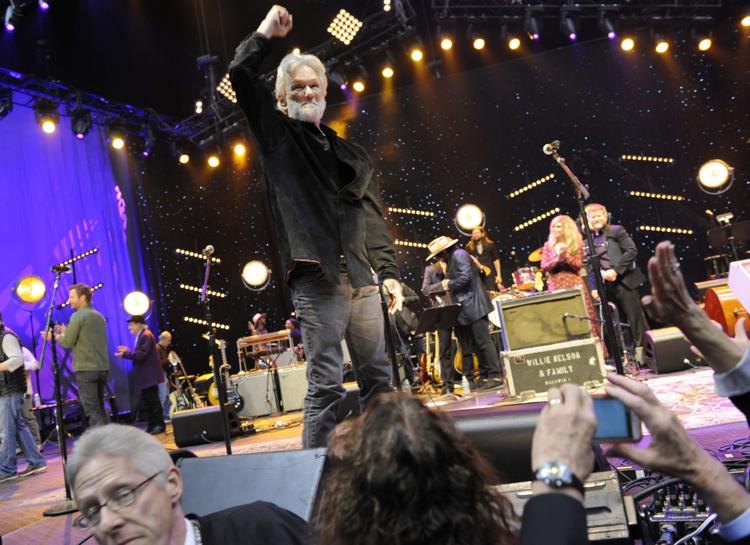 Litvag's position is new, and he's in charge of coming up with concepts for new shows and festivals, "making them a reality from start to finish," he says.
Litvag only learned about Blackbird Presents — based in New York City, where he commutes weekly — about a year ago.
"One of my main goals is to bring awareness to this company," he says. "They've been doing incredible things, specialized and unique things, but not a lot of people know who they are. I'm really interested in expanding the brand."
One of Litvag's primary duties is to create events based on legendary artists.
"I'm really excited about being able to go to some of these true legends and (say) we want to celebrate you now, and we want you to participate in this event where all these incredible acts come to play with you and honor you," he says. "We as an industry don't do a good enough job celebrating the pioneers who were critical artists at the turning points in music, celebrating them while they're still here. What are we waiting for?"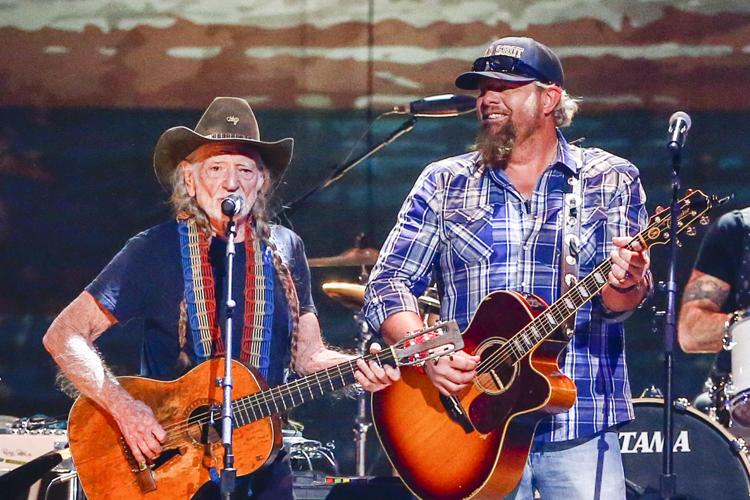 Blackbird Presents, he says, is doing something different from what other companies are doing.
"We all know what Live Nation and AEG (do)," he says. "They're venue operators and show and festival promoters. They're two of the best at it, for sure. Blackbird Presents is less focused on the promoter side. The producer really puts the content and the creative side of the show together. A promoter typically takes the financial risk. Blackbird is a company that creates content and partners with artists to do so."
After creating the content, Blackbird reaches out to a company such as Live Nation — "'here's our show, here's the amount we need,' and the company signs on as promoter for the show."
The focus of Blackbird Presents so far has been on country and classic rock acts. If the company is to expand, Litvag says, it must diversify to include rock, R&B, blues, Latin and more.
Litvag has also been making deeper imprints in the areas of TV and film. An 85th birthday celebration for Nelson that took place in Nashville, Tenn., was filmed for broadcast in the fall on A&E.
Litvag will grow the Blackbird Presents team, as he did at AEG Live Midwest, which he started with just a laptop in 2003.
"That was the St. Louis office," he says. "I hired a core team, and most of them stayed with me the entire time I was there. I grew it from one to 10 to 20. By the time I left, we had offices in four cities and 60 people in the region. Blackbird understands I have that experience."
Blackbird Presents came at a time when Litvag was ready to make a change and start a new chapter in his career.
"I was looking at possibilities, and a colleague said, 'Have you heard of this company — go to the website and check this out' because they needed someone like me. It looked interesting."
He says he had a great run at AEG Live and looks forward to a collaboration with his new company. "They're my friends, and I root for them every day," he says.