St. Louis native Jordan Ward was intentional in naming his debut album "Forward." That's the direction the alt-R&B singer appears to be headed.
He hit the road this year to support rappers Smino (also of St. Louis) and JID on the road. When that ended in April, he headed to Raleigh, North Carolina, for his first festival performance, at the Dreamville Festival, headlined by J. Cole, Drake and Usher.
He says the energy at Dreamville was incredible. "I got to see Usher perform, Cole perform, and it was absolute fire," he says. At the festival, he met singer Mario. "He said we killed it."
Audiences for the Smino and JID tour, he says, were "insane," and he was able to make connections and memories while polishing his craft.
"They allowed me to come out there and do our little thing," he says. "I learned some things. I learned how to get the show flowing, how to interact with the crowd, how to preserve your energy and how to move. On a personal level, it made me more self-aware about touring and figuring out 'this is the type of person I am; this is where I can work to be better.' It's much more than a show."
Now, he's on his first headlining tour, "Tourward," coming May 10 to the Blueberry Hill Duck Room. The show is sold out.
"This is all surreal because we've all been working to get in this position to do these things, do our own tour and get our own music out," Ward says. "It's been a journey, but I'm grateful. I'm enjoying every step of the way."
Ward, who lives in Los Angeles, grew up in south St. Louis and Maryland Heights. He attended Metro Academic and Classical High School and graduated from Parkway North High School.
Before becoming a recording artist, Ward made his way as a dancer and nabbed gigs with Beyoncé at Coachella, Janet Jackson at the Billboard Music Awards and the Jonas Brothers at the Grammys, as well as on "Dancing With the Stars," the "Kids' Choice Awards," and with Usher and Becky G.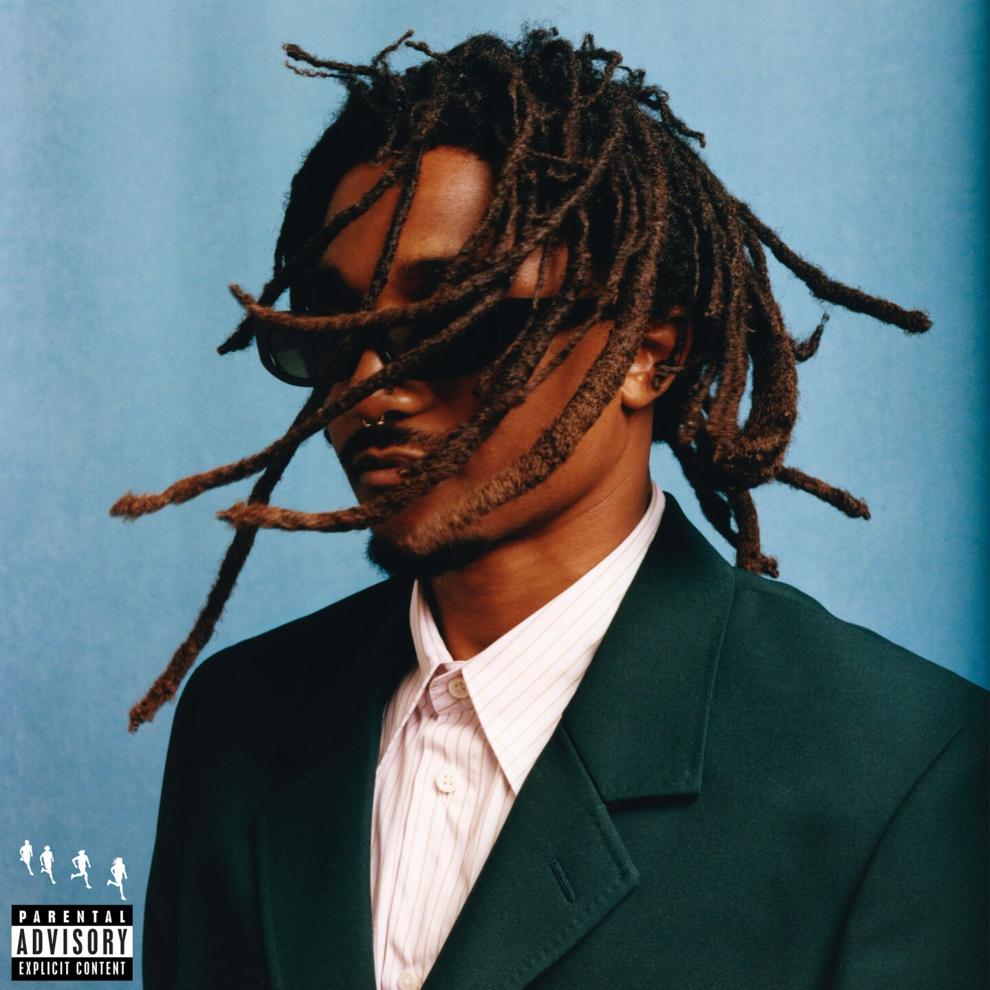 His first proper album, out now on Interscope Records, is executive produced by Lido, who has worked with Ariana Grande, Mariah Carey, Chance the Rapper, Ella Mai, Halsey and Smino.
"I wasn't trying to be Mr. Conceptual," he says of the genre-jumping album. "But I did go in with intention. We're pushing the sound forward — pushing the creativity forward."
Forward is a word that has a lot of meaning to him. He breaks the title down as "For Ward," a dedication to his family; "Four-Ward," his fourth project; and "Foreword," an introduction to his story.
Ward likes to call the album "stoner gospel" and says fans will hear R&B, gospel, indie, electronic and more.
"I feel like it's definitely just raw emotion," he says. "At the end of the day, I feel connected to the spirit and the choices made to affect the spirit. There's lots of experimentation on our end. But we're doing stuff we've never done before and trying different song structures.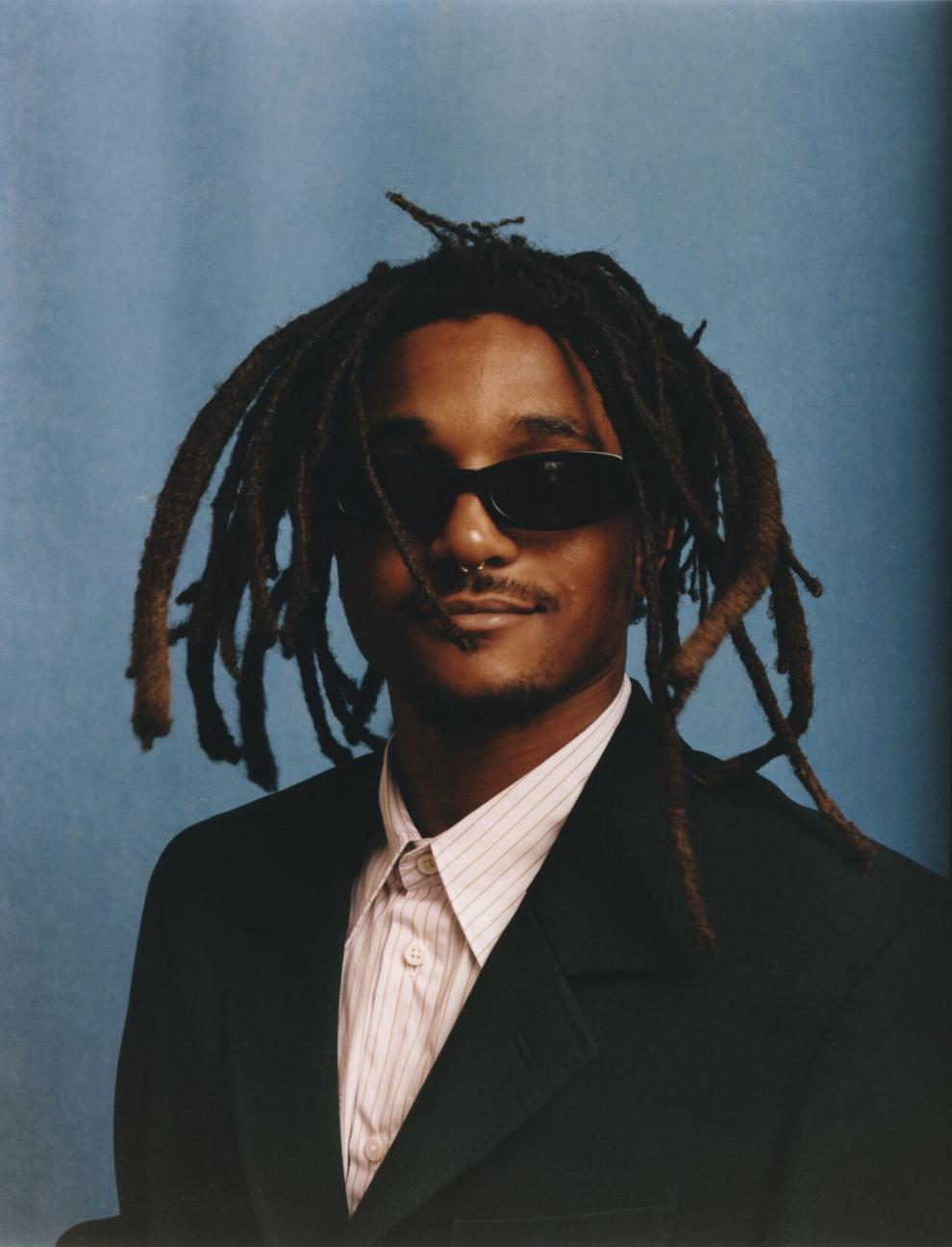 "I had to remind myself this was for a more fulfilling reason. It's not about the money. It's not about being the biggest thing in the world. We're doing it for ourselves — for the art. When I see any love given to the album, I remember we all were having fun doing what we like."
Themes of family, self-awareness and self-evolution run through the project.
"A lot of the music is directed to people in my family," he says. "For whatever reason, it's easier to express it in song than in person."
He says the album was made with love. But he recorded it presuming people may not even like it.
"Forward" includes "White Crocs," recorded with Ryan Trey (another former St. Louisan now living in Los Angeles). The song was named by Billboard as a "fresh pick of the week."
Ward was named by Complex as one of "20 R&B artists to watch in 2023," thanks to his song "Cherimoya" from the album.
Videos for "Bussdown" and "FAMJAM4000" were shot by Brent Campanelli in the St. Louis area — "Bussdown" in North County and "FAMJAM4000" in Benton Park, Gravois Park and University City.
Filming in St. Louis, Ward says, allowed him to connect to his childhood identity and how his dreams at 13 relate to where he is today.
Making "Forward" was "a lot of fun and lot of not fun, too," he says.
"It definitely drove me crazy — I've not recovered from it yet," he says, jokingly. "It was life changing. I leaned on everyone I worked with on the project. It was a big team effort, and we all grew. We literally laughed and cried and sweated over this."
The "Forward" documentary was filmed over two years by Ward's friends Rae Blackman and Jamie Levine.
Ward's "Tourward" show at the Blueberry Hill Duck Room is his first local performance since he was a guest at Smino's annual "Kribmas" benefit concert in December at Stifel Theatre.
"I appreciate the people buying tickets and pulling up like this," he says of the tour, which has multiple sold-out dates. "I'm grateful for a full house. It's insane — really insane. That's been a benchmark for me — headlining a tour — and people across the country have been packing it out."
Photos: Jordan Ward performs at the Duck Room at Blueberry Hill
Jordan Ward at the Duck Room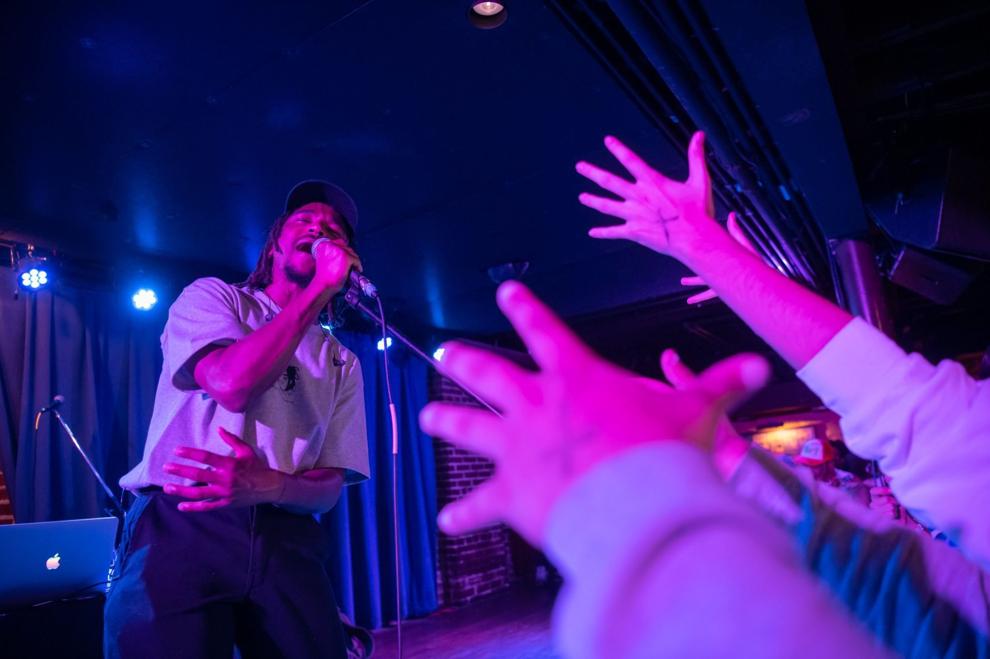 Jordan Ward at the Duck Room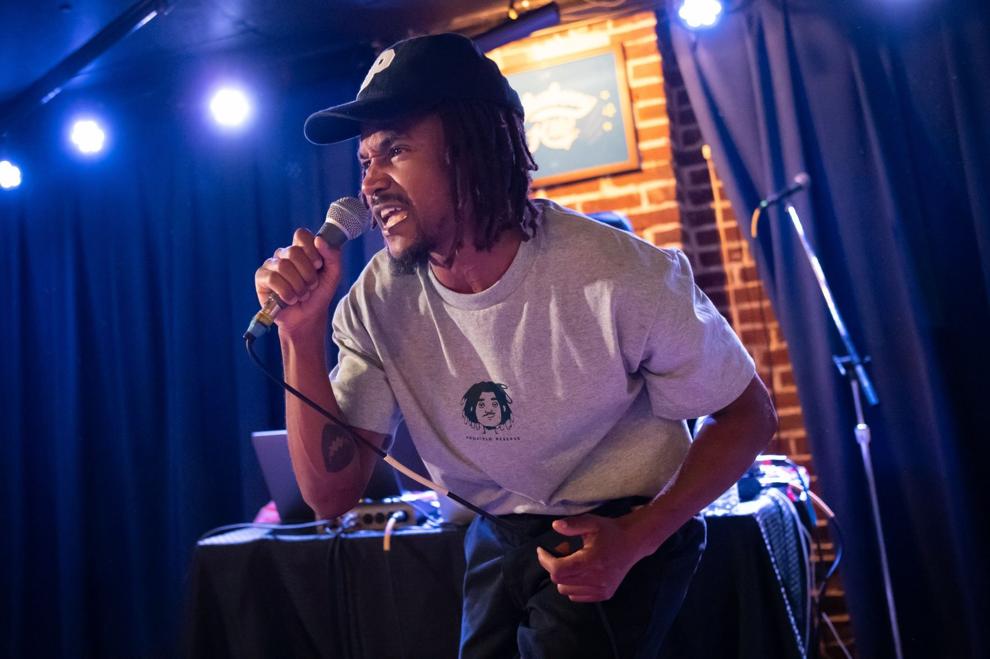 Jordan Ward at the Duck Room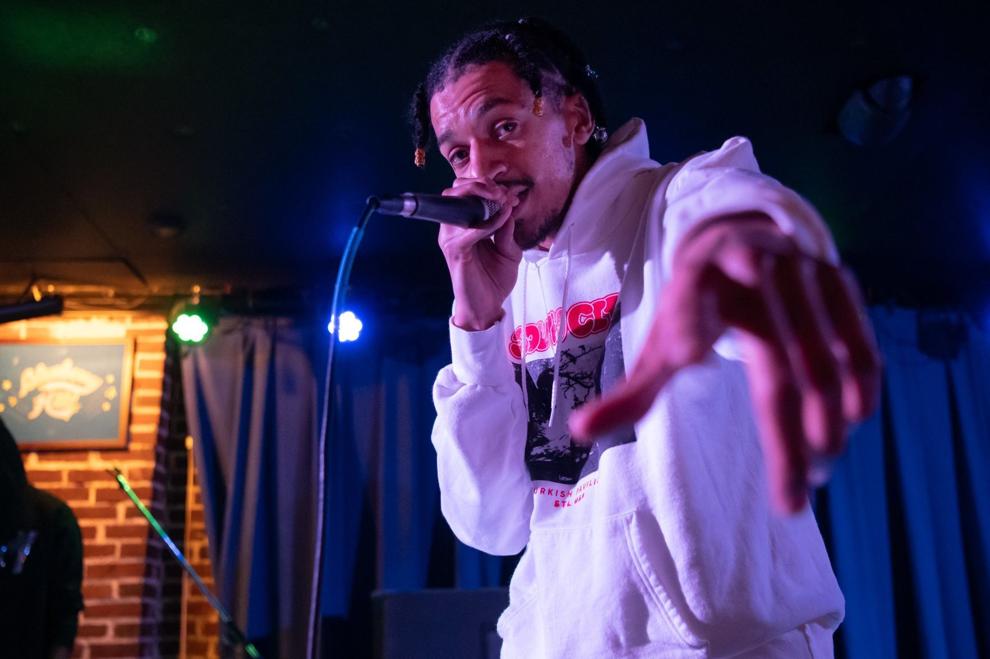 Jordan Ward at the Duck Room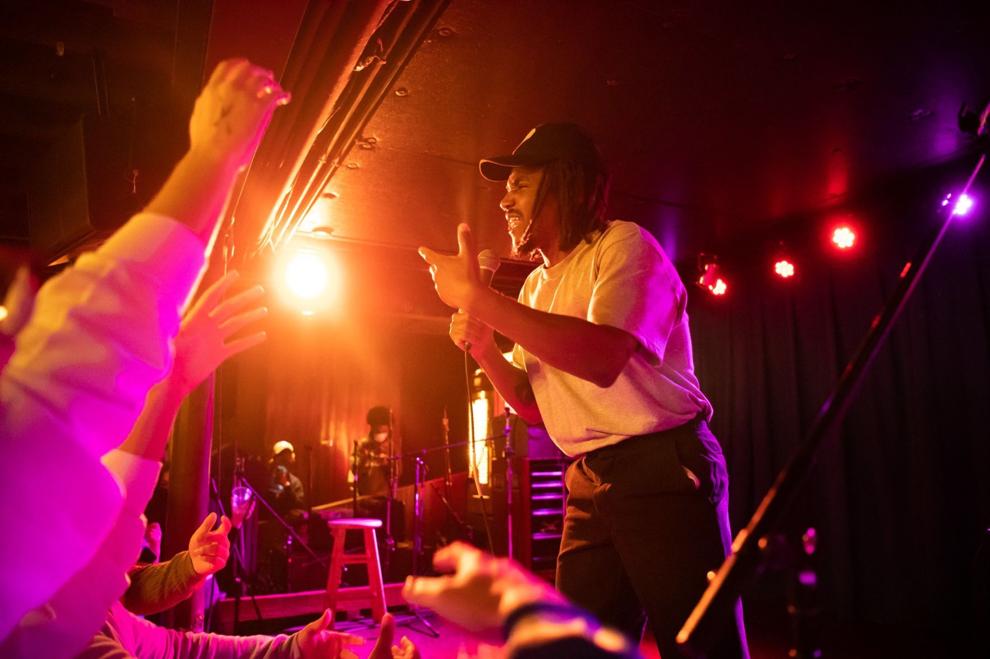 Jordan Ward at the Duck Room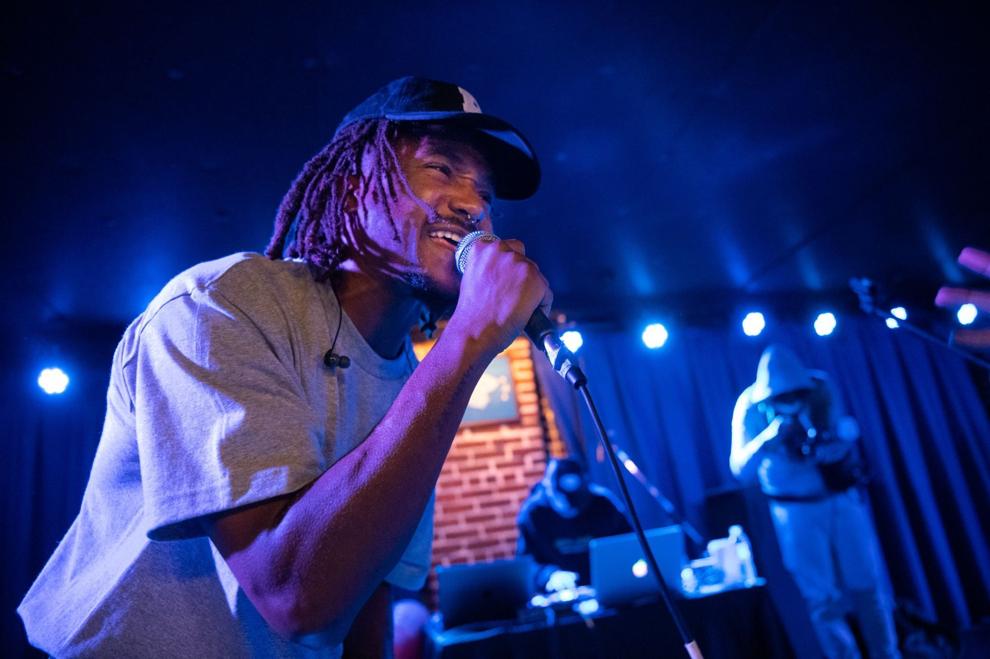 Jordan Ward at the Duck Room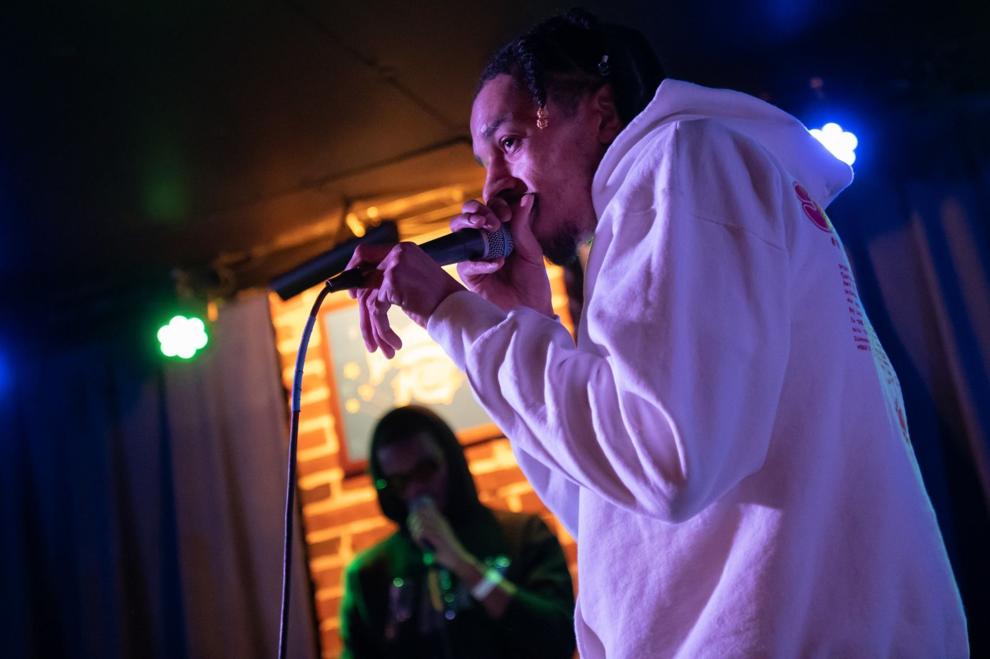 Jordan Ward at the Duck Room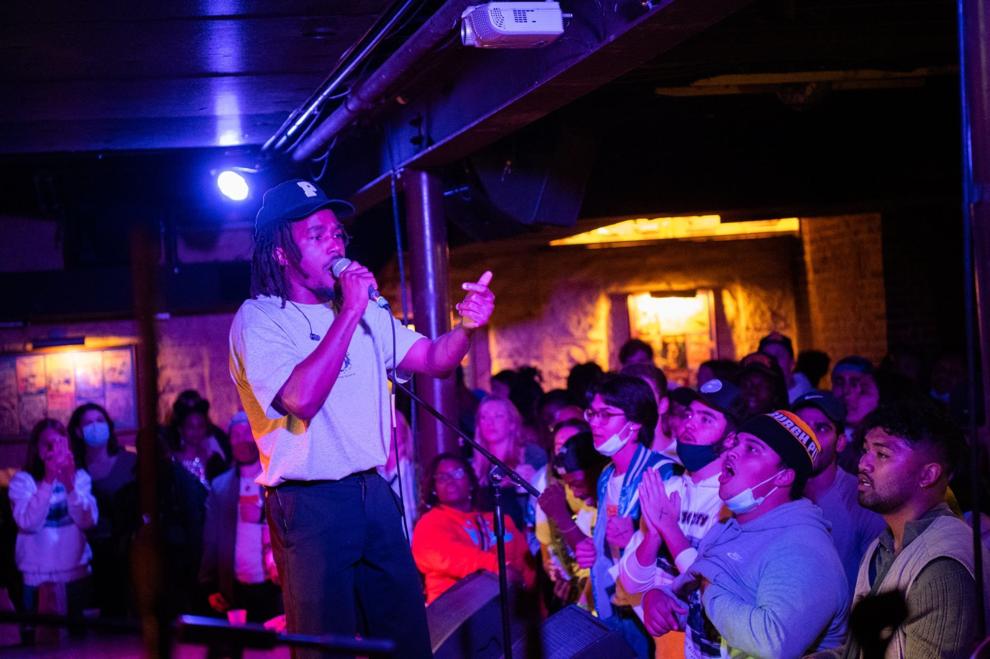 Jordan Ward at the Duck Room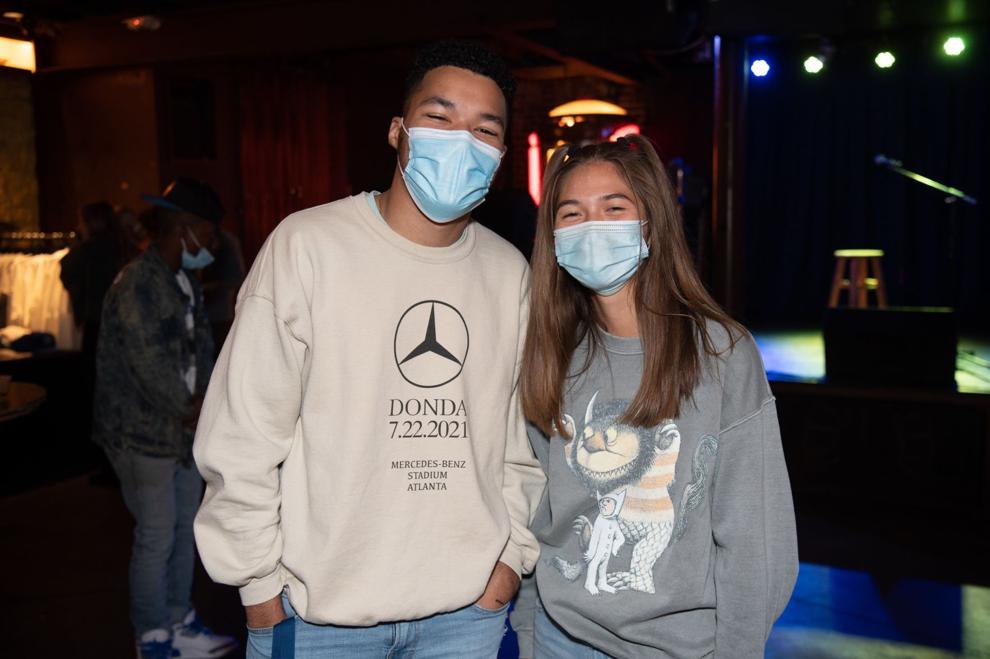 Jordan Ward at the Duck Room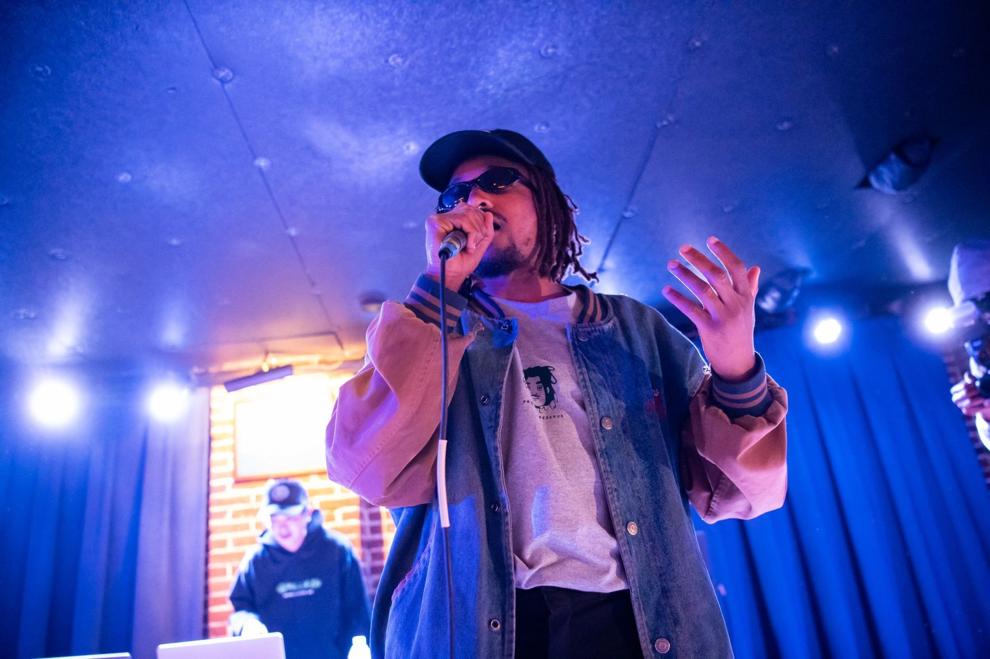 Jordan Ward at the Duck Room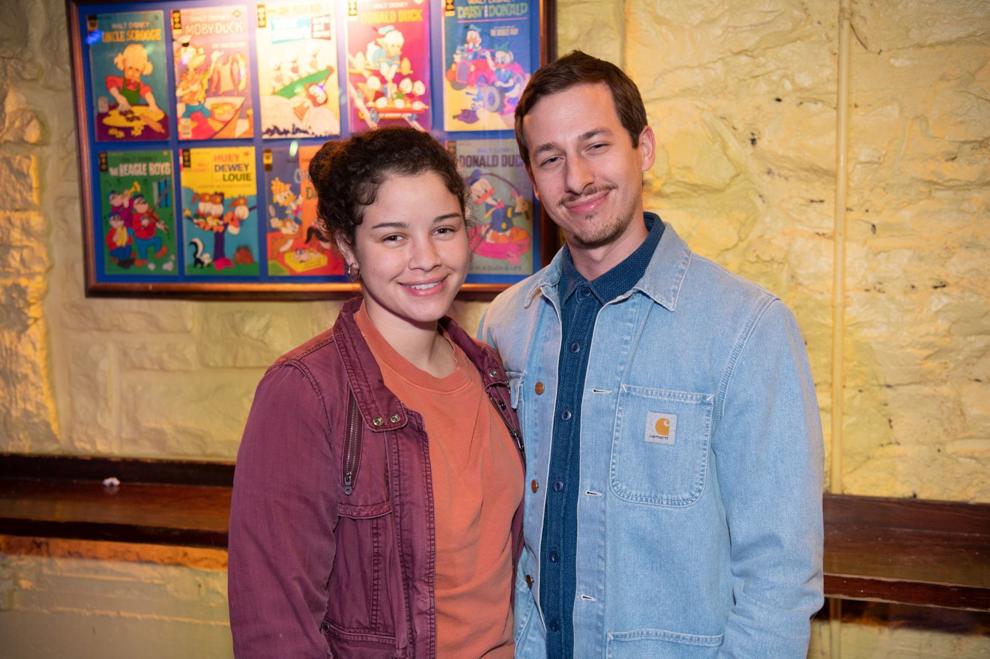 Jordan Ward at the Duck Room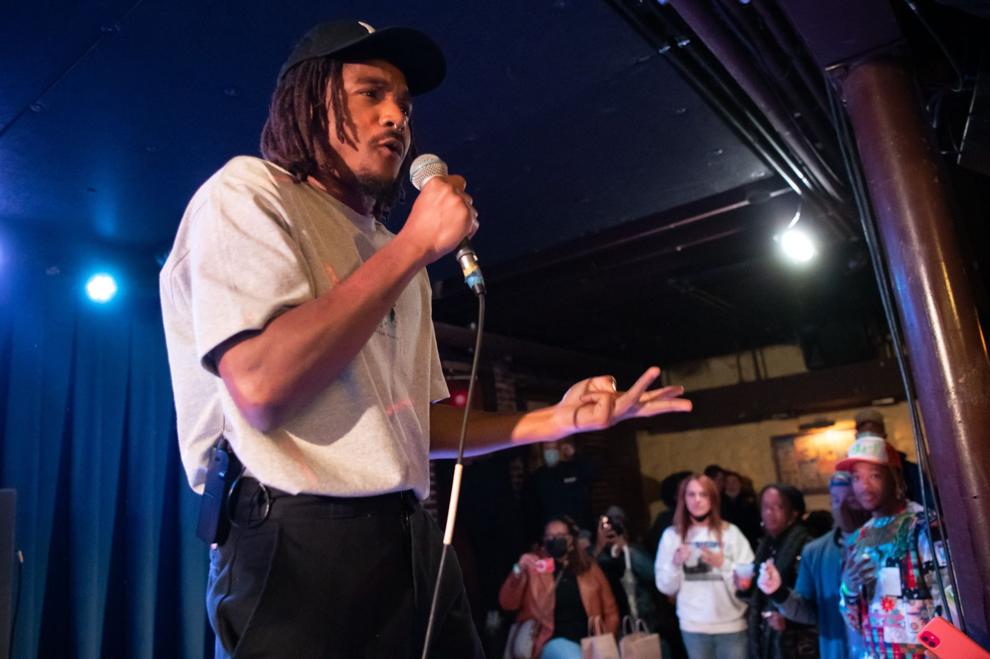 Jordan Ward at the Duck Room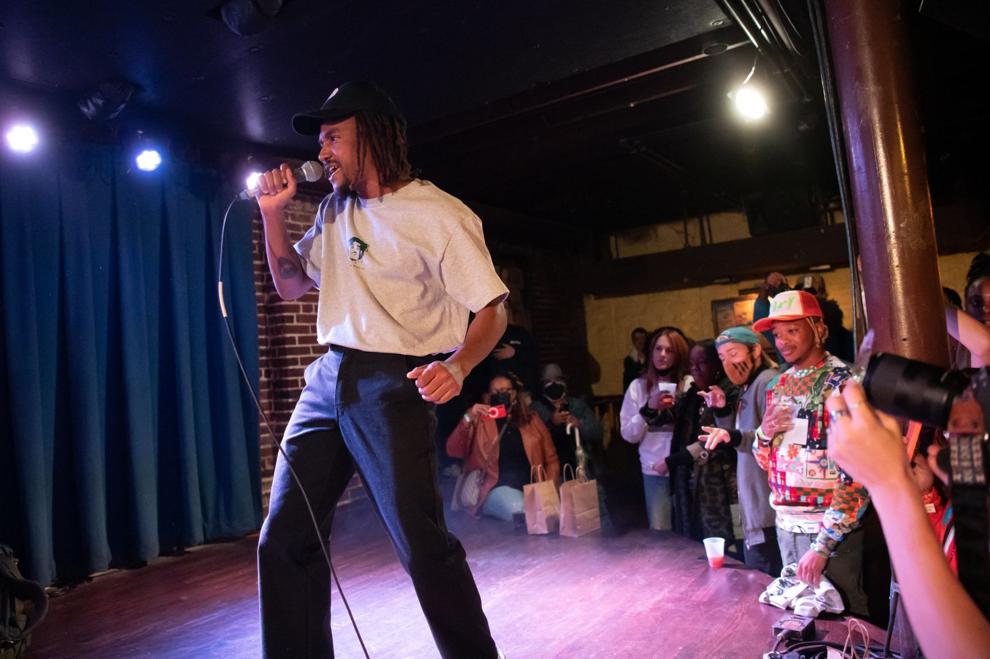 Jordan Ward at the Duck Room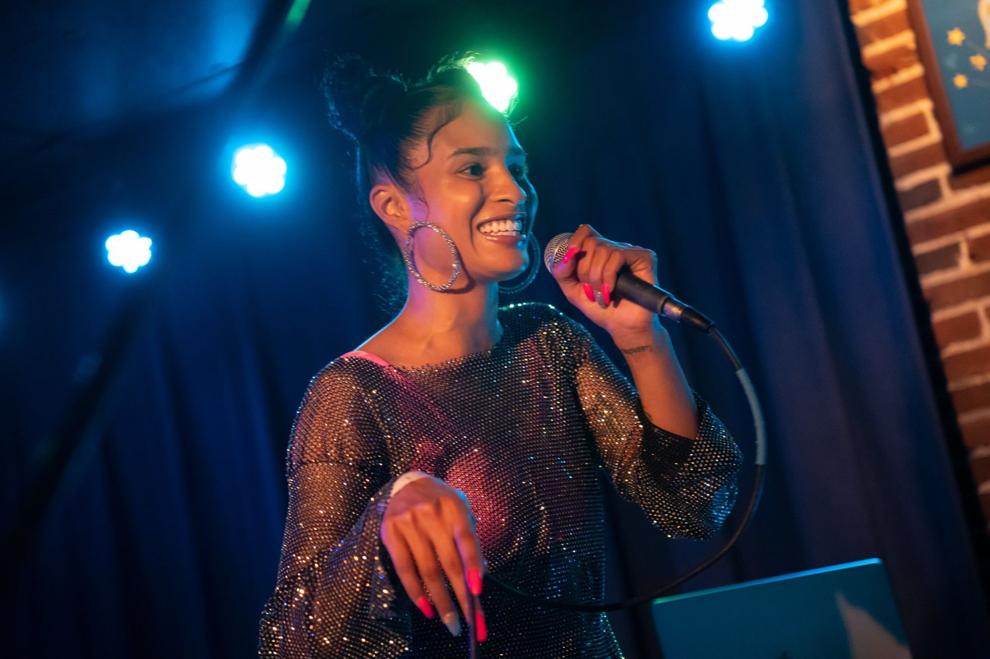 Jordan Ward at the Duck Room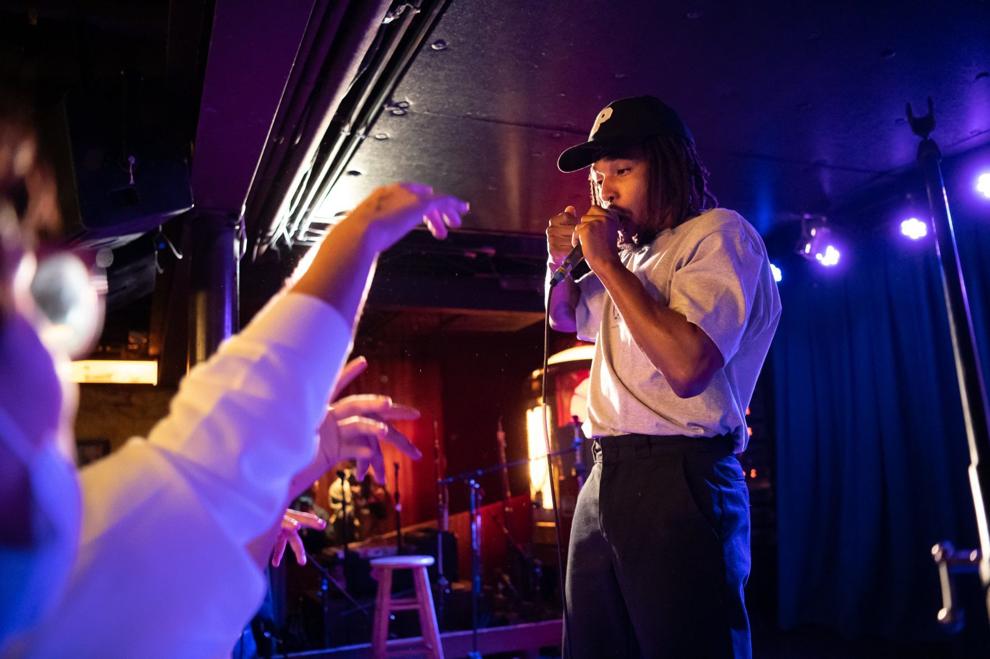 Jordan Ward at the Duck Room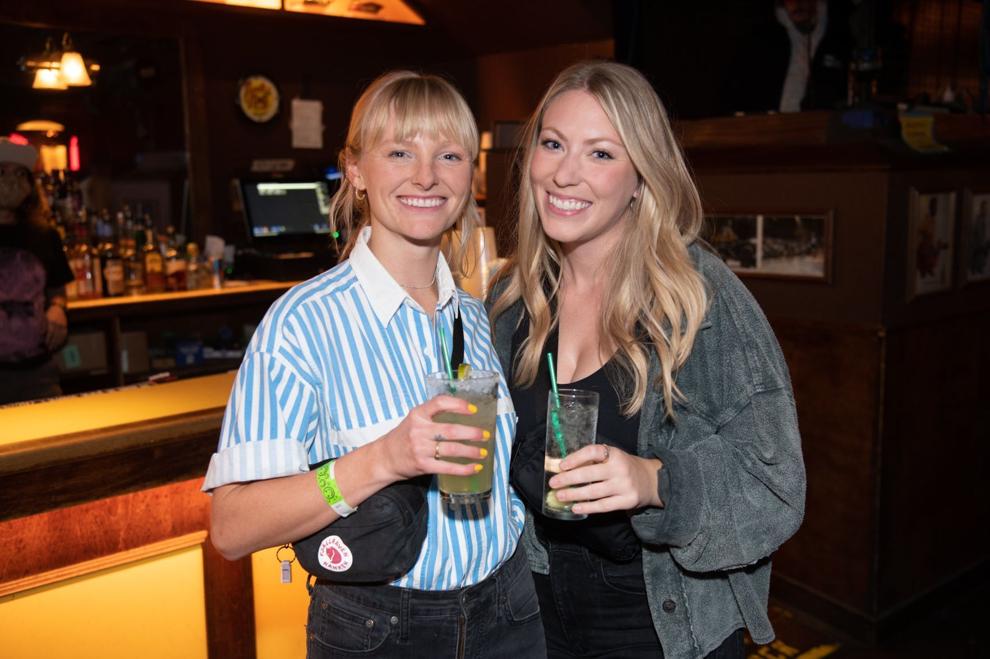 Jordan Ward at the Duck Room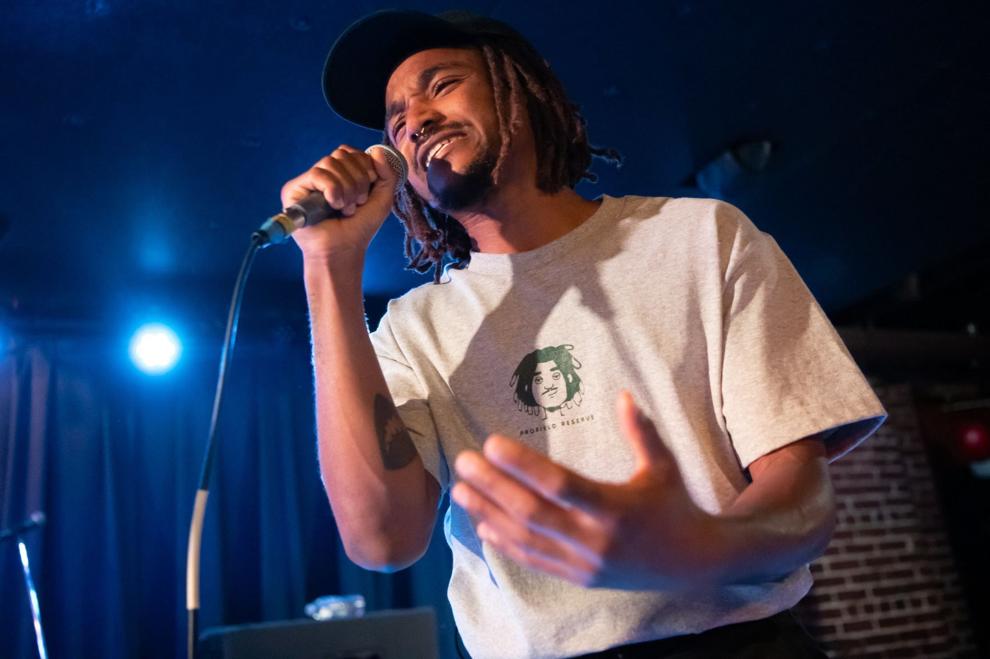 Jordan Ward at the Duck Room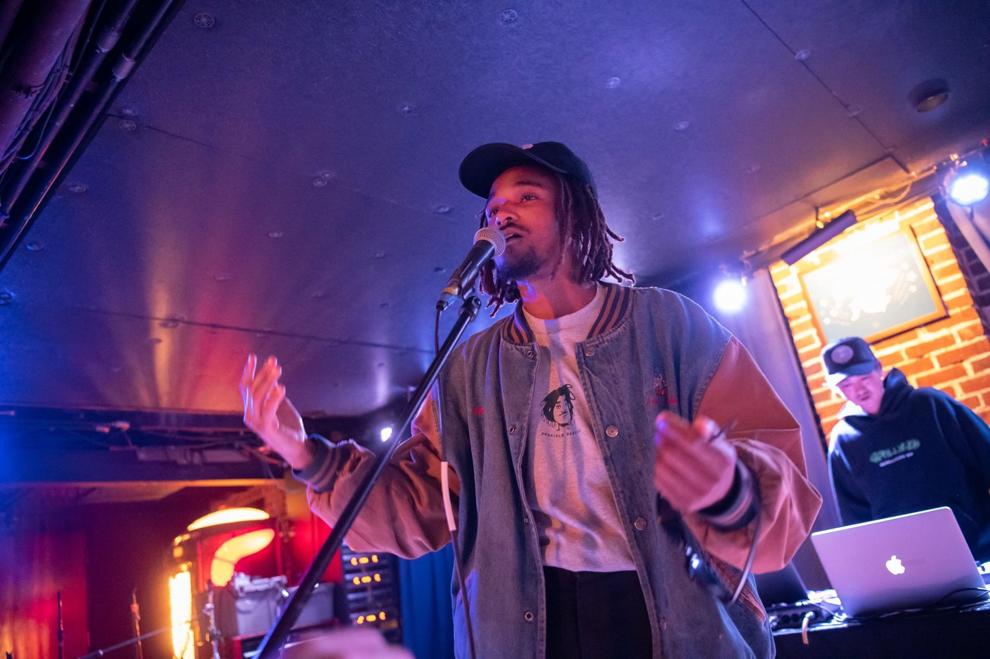 Jordan Ward at the Duck Room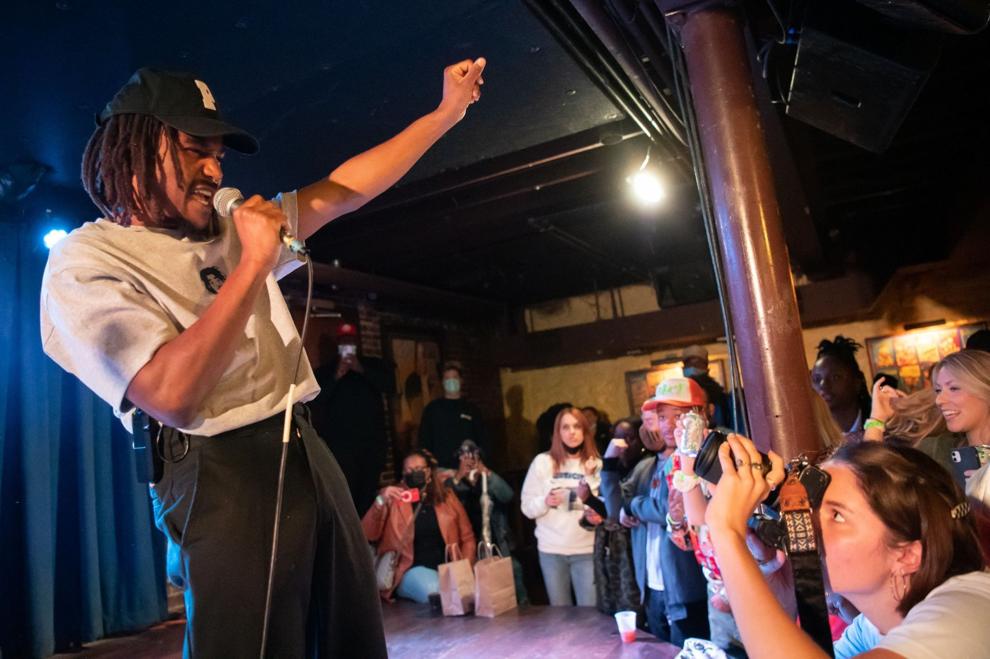 Jordan Ward at the Duck Room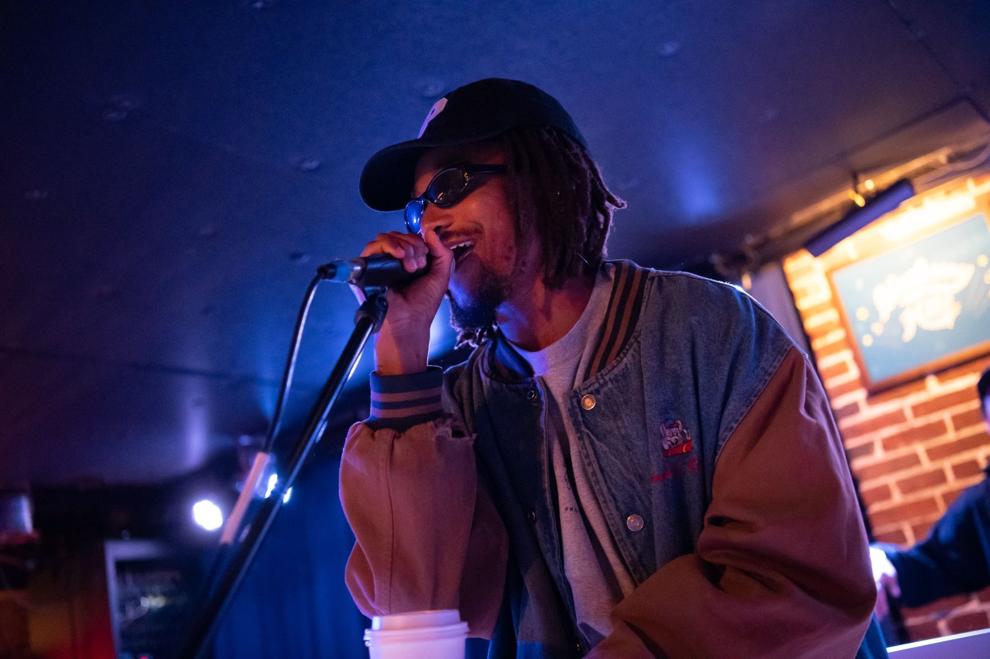 Jordan Ward at the Duck Room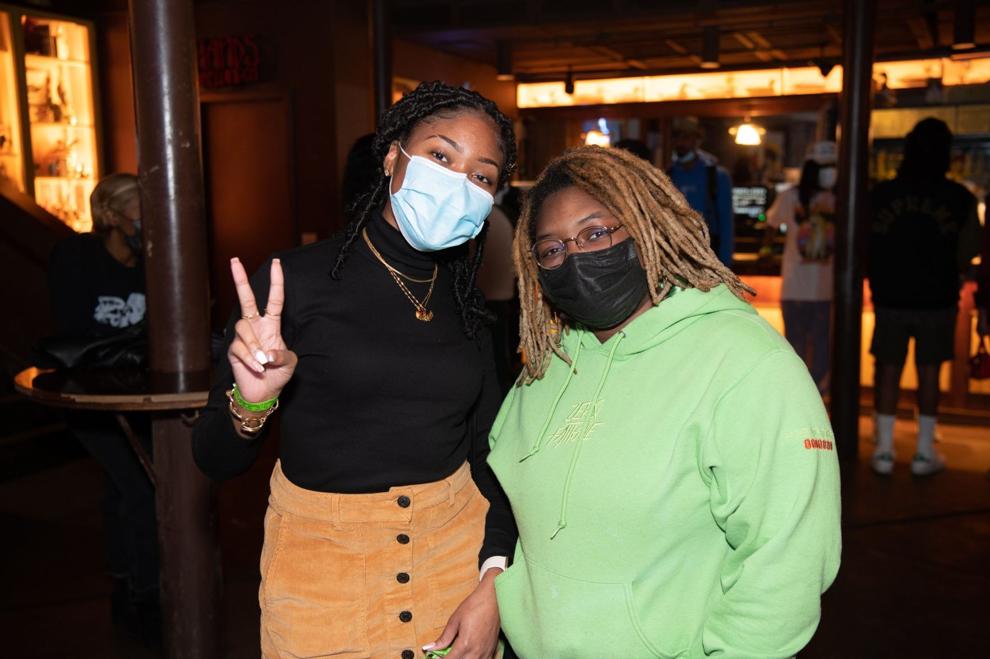 Jordan Ward at the Duck Room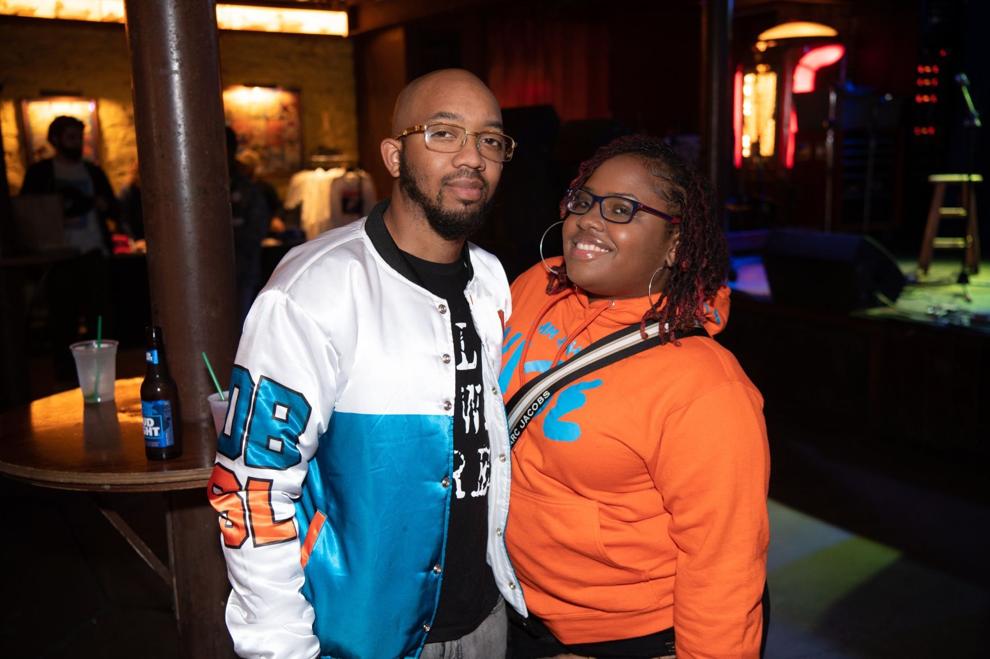 Jordan Ward at the Duck Room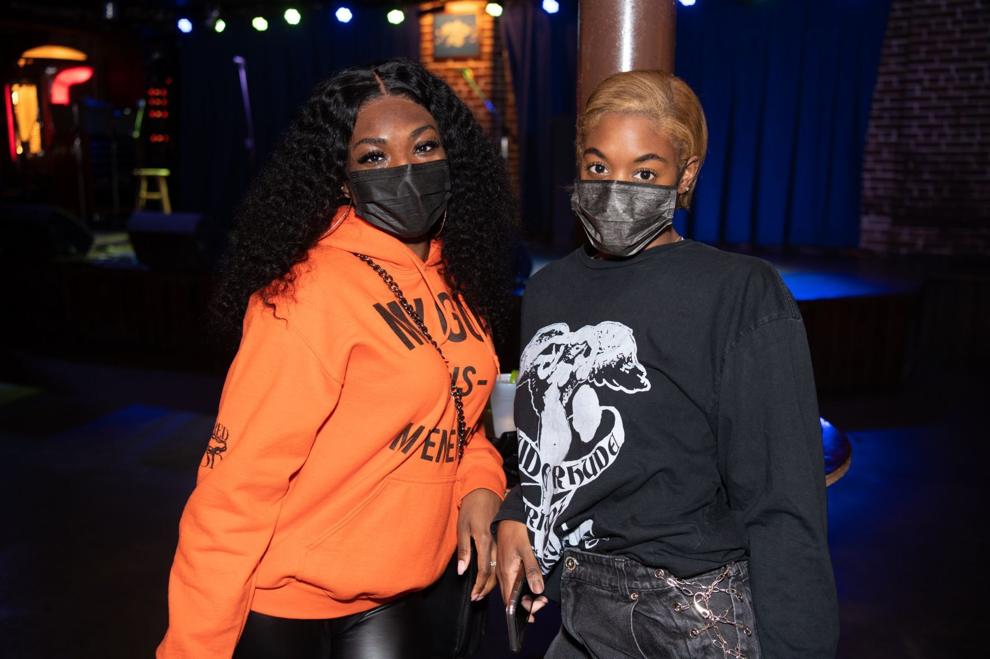 Jordan Ward at the Duck Room