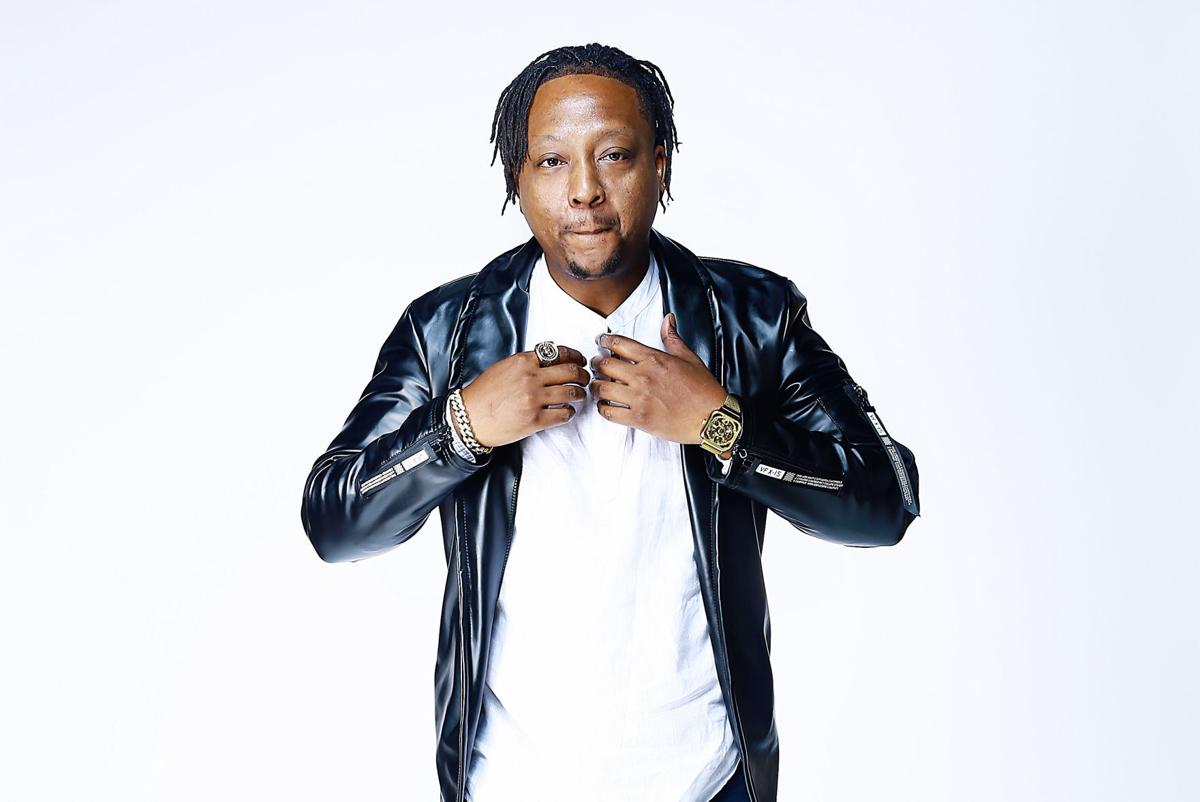 St. Louis native Wil Robinson is well known throughout the local music scene for his soulful takes on classic songs. But he's also been eyeing recording original material in preparation for his debut album.
"I want it to be innovative, but I also want to play off of my soul roots and influences," says Robinson, who finds inspiration from a diverse collection of artists including Donny Hathaway, Al Jarreau, Michael Jackson, James Brown, Sade, Nina Simone, Erykah Badu and John Legend.
The album will include his 2018 original song "Voodoo Priestess," produced by St. Louis musician Mark Harris II.
Robinson acknowledges that it's a challenge to pivot from singing covers to building a repertoire of original music.
"There's a battle between being a cover artist or what folks would like to call 'the lounge singer' to being a full-on indie artist with original work," he says. "Once you get used to singing other people's songs, there comes a point at which you have to find your own voice and your own songs that people know you for.
"It's easy to get comfortable doing others' songs. You can hide behind the tribute shows all you want. But there is a comfort level that has to be broken."
On Jan. 14 at Blue Strawberry, he will perform with Phillip Graves (piano), Leland Crenshaw (guitar), Charles Quarells (bass), Andrew Exum (drums) and special guest Zida Lioness (vocals).
"The show will be an eclectic, acoustic soul vibe with a mix of older and new musicians that I've had the pleasure of performing with these last 10 years," he says. "I definitely admire all of them, and we'll definitely do different instrumentation and different songs."
Fans will see Robinson and his band cover material from the likes of Masego, Daniel Caesar, George Benson and Bobby Womack.
This will be Robinson's headlining debut at Blue Strawberry. He did a duet there with Tish Haynes Keys on Dec. 26 and joined Lioness for her Jan. 2 show.
In December, he was a special guest during Mark Harris II's concert at BB's Jazz, Blues & Soups.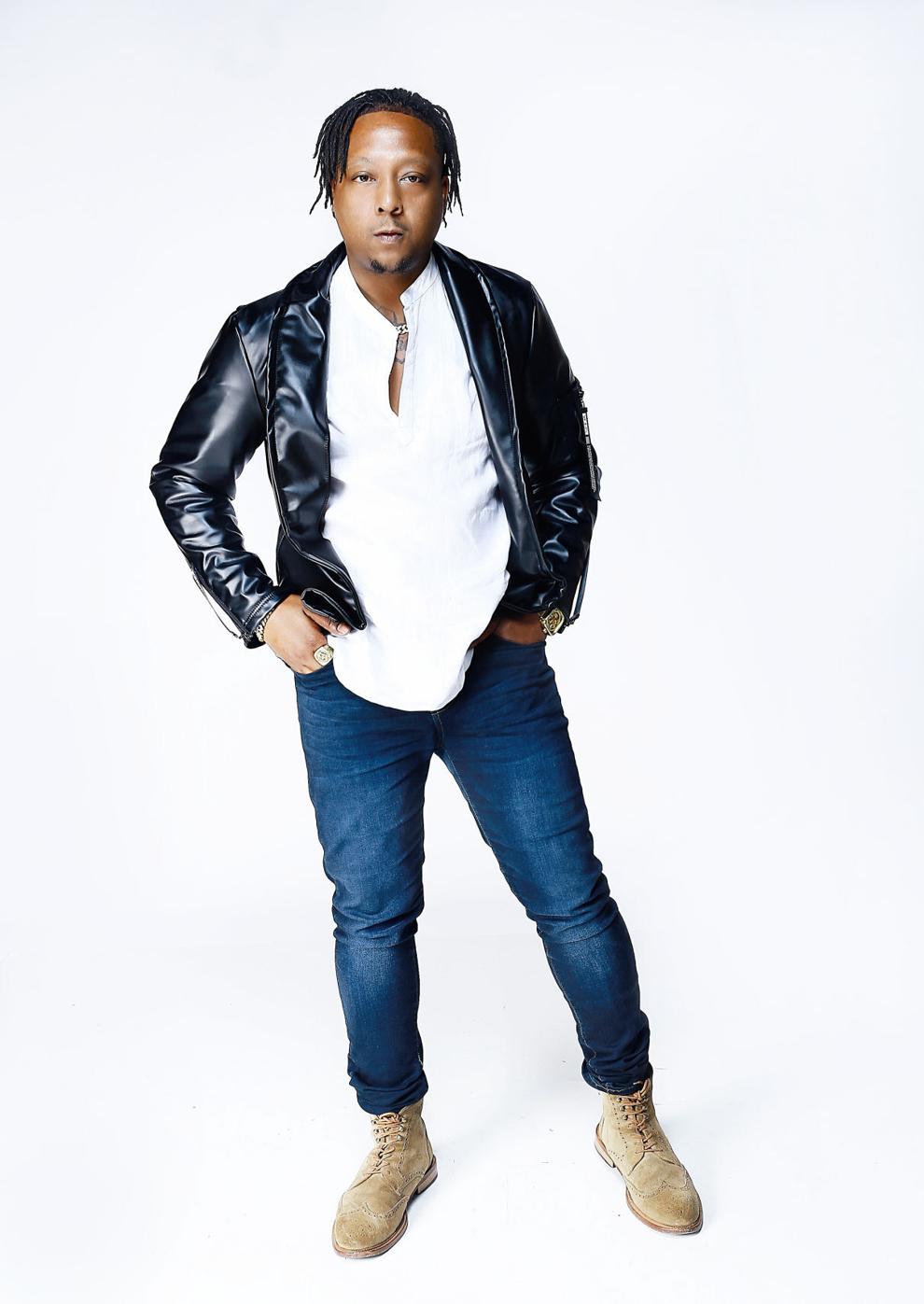 Robinson is starting to get his groove back after the uncertainty of the last 10 months. He never warmed up to livestreaming, so he's happy to grace a stage again, even under pandemic safety protocols.
"I don't want to stand in front of a phone," he says. "It's so boring to do livestreams. They're easy to do, but how do you make up for that loss of income?"
He had booked gigs at private events at homes and banquet halls, but some of those events ended up being canceled. Wineries have been another alternative, though "we always had to do it in the rain," he says. "It was always something. Nothing was ever promised."
Before Robinson began working as a singer, he thought his path was drumming. His first paid gig was drumming at a Lincoln University alumni event in 1994. He was 10 years old.
By his teens, he had a jazz quartet that played at the Missouri Black Expo with D.L. Hughley and at Joe Torry's Celebrity Basketball Game dinner.
Jazz drumming continued in college, where he studied jazz percussion at Loyola University New Orleans. He'd also sat in on drums for crooner Julius Williams.
Halfway through college, he decided to pursue singing. He'd gotten a taste of singing as a senior at Christian Brothers College High School, where he performed in a production of "Les Misérables."
He left New Orleans to return to St. Louis in 2009 but didn't really hit the stage hard until 2010. Early in his career, he performed at venues such as the In Spot, the Loft, Lola, Escalade's and Premiere Lounge. Later, he performed at the Dark Room, the Kranzberg Arts Center, Donatella's Bistro in Lake Saint Louis and Chandler Hill Winery.
Fans also saw him at the Pageant as part of Cafe Soul, at Ballpark Village opening for SWV and Johnny Gill, at the Ready Room opening for the Hamiltones and Chrisette Michele, and at First Night events in Grand Center. He was also the first performer at the new House of Soul downtown.
Though Robinson has maintained a full-time job, including teaching special-needs students through the Special School District of St. Louis County, he says singing isn't just a hobby.
"I'm always a singer," he says. "My craft is nowhere near being part time."
What Wil Robinson • When 7:30 p.m. Jan. 14 • Where Blue Strawberry, 364 North Boyle Avenue • How much $15-$20; $15 for livestream • More info bluestrawberrystl.com
"Once you get used to singing other people's songs, there comes a point at which you have to find your own voice and your own songs that people know you for."

Wil Robinson