Roland Johnson, one of St. Louis' reigning soul men, pours it on heavily with his latest album, "Set Your Mind Free."
He's "staying in that soulful vibe," taking cues from artists such as Wilson Pickett, Sam & Dave, Bobby McClure and Otis Redding.
"That's where I'm at," he says. "There's a lot of retro sounds on this."
The album continues Johnson's foray into original music after having built a career performing songs by Little Milton, Otis Redding, Sam Cooke, Tyrone Davis, the Temptations and James Brown. It's the direction he took beginning with "Imagine This" (2016).
"I'm opening my mind to whatever, willing to accept anything," he says, adding that the songs can hold different meanings for different listeners.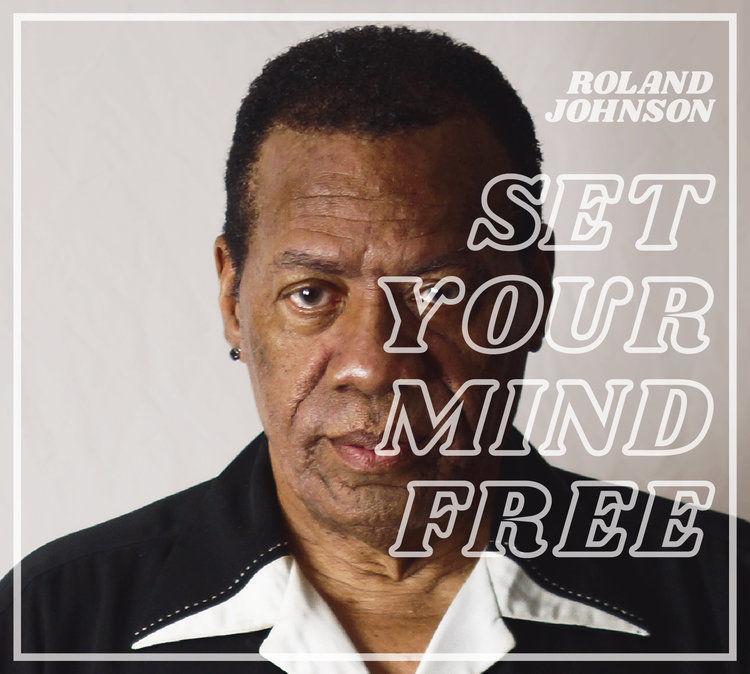 With "Set Your Mind Free," Johnson attempts to raise the bar, including with his collaborations. He works with St. Louis singer Emily Wallace on "You Know You're Mine" and "Still Here." He considers them the Marvin Gaye and Tammie Terrell-like songs of the project.
Wallace says she was grateful to be a part of it. "He would sing different melodies every take," she says. "They were all magical."
Johnson says Wallace was perceptive and grasped the feeling of the music. "She just felt me, felt the story we tried to convey, and we fell into sync. I loved her. She's powerful. She's a Patti LaBelle."
The song "Now You're Gone" is about his wife, Anita Berner Johnson, who died in 2018. "The song was so touching in a lot of ways," Johnson says. "It means a lot in terms of the way she lived. She passed, and I'm feeling all of that emotion. She was amazing."
The song, written by Gene Jackson of St. Louis, was recorded in a single take.
"He came up with me, and he has learned a lot, and I've learned a lot from him, though he's younger than me," Johnson says of Jackson. "And any time you know what you're doing, the concept will come together."
The album is stuffed with guest spots by St. Louis musicians who were eager to contribute. Sessions at Blue Lotus Studio, Johnson's recording home, resulted in 20 songs; 10 made the final cut.
"If the title and words don't match, I don't feel it," Johnson says of the selection process.
Kevin O'Connor, who produced the album with Johnson and Blue Lotus owner Paul Niehaus IV, says the songs that were selected show musical diversity — "from strong ballads to dance tracks to rock steady."
"He's not just playing the blues; he's not just playing soul," O'Connor says. "When we were listening to all of these tracks in the studio, we were thinking not one of them is a throwaway, and the songs don't repeat themselves."
Now that "Set Your Mind Free" is out (on CD and as limited-edition vinyl; a digital release is forthcoming), Johnson hopes the public receives it well and recognizes the work that went into it.
"I'm not going to say I hope they accept it because I know they will," says Johnson, who has opened for artists including Albert King, Fontella Bass, Oliver Sain and Roger Troutman. "This is my life, and I have to express it and let it be."
Producers hope the album will get Johnson booked at festivals next year — and that he can be another Lee Fields or Charles Bradley.
"Musically, the record really is a throwback sound," Niehaus says. "We're making the music we love from back in the day, like Motown or Oliver Sain, elements of the older records, but we do our own versions of it. It's not avant-garde. It's traditional and straightforward.
"We're still only at the tip of the iceberg and making the most of the opportunity."
Says Johnson: "They're trying to make me an icon. I'm going with it.
What Blues Off Grand with Blue Lotus Revue featuring Roland Johnson, Ms. Hy-C, Bob Kamoske and Gene Jackson, Big Mike Aguirre and the Blu City All Stars, Renee Smith, Lil Dylan Blues Band, Alonzo Townsend • When 6 p.m. Saturday • Where The Grandel, 3610 Grandel Square • How much $40-$50 • More info 314-534-1111; metrotix.com