Pandemic be damned, 2020 was a good year for St. Louis celeb Nelly. And his success came as a result of looking back.
His breakthrough 2000 album "Country Grammar" turned 20, and he celebrated that blockbuster all year long, seizing opportunities and flourishing in ways no one could have predicted.
That included competing on "Dancing With the Stars," which brought him plenty of exposure for three months on ABC.
We can't wait to see what 2021 has in store for the University City native, aka Cornell Haynes Jr. So far, we know of a "Country Grammar" documentary and a country-leaning EP titled "Heartland," featuring the single "Lil Bit" with Florida Georgia Line.
Here's a recap of how Nelly kept it "Hot in Herre" in 2020.
• Nelly started the year with a booking at one of the world top music festivals, Bonnaroo, in Manchester, Tennessee. He was scheduled to perform "Country Grammar" in its entirety on June 13, but the festival was postponed to Sept. 2-5, 2021.
• Nelly and Ludacris teamed up for the Instagram Live "Verzuz" battle series May 16, drawing huge numbers as they went head-to-head, playing their biggest hits. If there was a loser, it was Nelly's spotty Wi-Fi, which inspired countless memes and jokes.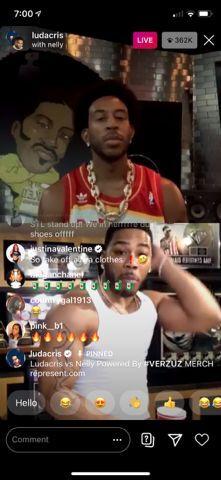 • Nelly was part of Live Nation's Live From the Drive-In series of parking lot concerts. His show July 12 at Hollywood Casino Amphitheatre drew a sold-out crowd as he plowed through "Country Grammar."
"Sorry we're under these circumstances, but we had to make it happen either way," Nelly told fans. "We had so much planned for the anniversary. This was only the tip of the iceberg."
His St. Lunatics groupmates — Murphy Lee, Kyjuan, City Spud and Slo Down — were on hand, making it a historic night of music. St. Louis' first family of hip-hop hadn't performed together in years, though Ali was absent and announced his retirement the next day.
"Tipsy" rapper J-Kwon performed as a surprise, a nod to how Nelly has influenced other St. Louis rappers, and there was a moment of silence for St. Louis rapper Huey, who died June 25 in a shooting in Kinloch.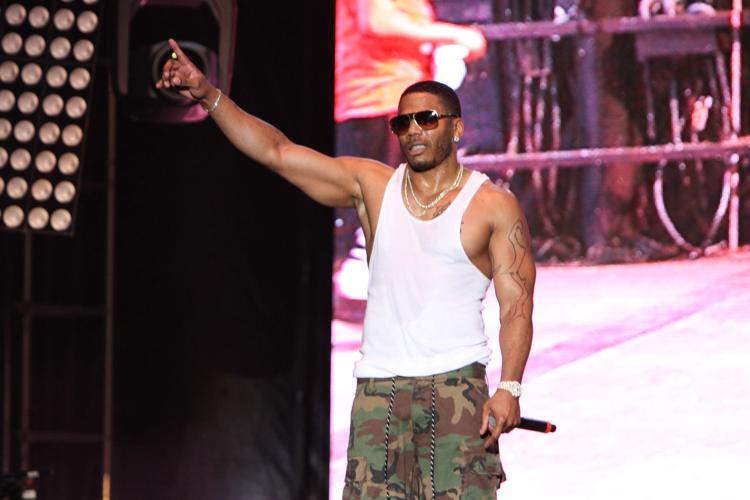 • Billboard magazine ranked Nelly's blazing "Hot in Herre" at the top of its rankings of the top summer songs since 2000. "Hot in Herre" is from Nelly's 2002 album "Nellyville."
The magazine wrote: "In 2002, Nelly was tasked with following up his stellar 2000 debut 'Country Grammar'. ... What the St. Louis rapper decided to do was return with the Song of the Summer to rule all Songs of the Summer. 'Hot in Herre' is sweaty by design, an ode to unbearable hotness marked by literal grunts ('Give a little bit of ah, ah/With a little bit of ah, ah!') when words just won't do."
• Nelly and rising country singer Jimmie Allen hooked up for "Good Times Roll" from Allen's "Bettie James" album, released in July. The star-studded album also includes Brad Paisley, Darius Rucker, Tim McGraw, Noah Cyrus and the late Charlie Pride. Nelly and Kane Brown collaborated on Brown's "Cool Again," which debuted in August.
• "Dancing With the Stars" kicked off its 29th season with Nelly as the banner name, among other celebrity dancers including AJ McLean, Anne Heche, Charles Oakley, Jesse Metcalfe, Johnny Weir and Carole Baskin. Though Kaitlyn Bristowe and Artem Chigvintsev won the season, Nelly and his pro partner, Daniella Karagach, impressively landed in third place after displaying everything from the fox trot to the cha-cha. Nelly was given a performance slot in the season finale.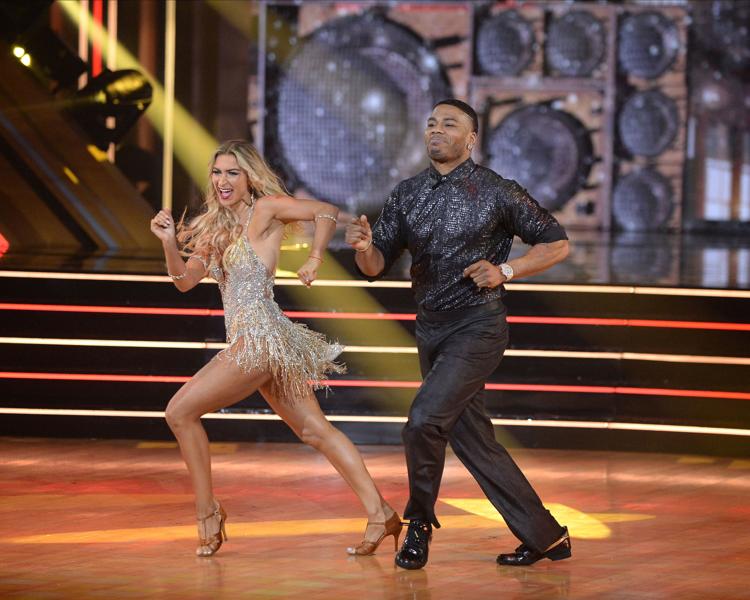 • In October, Anheuser-Busch debuted limited-edition cans of Budweiser featuring Nelly's face. The 25-ounce tall-boy cans include the lyric "I'm from the Lou and I'm proud," from "Country Grammar."
"It's really dope, and it's what u work for, and it's definitely something to live up to and something to continue," Nelly told the Post-Dispatch.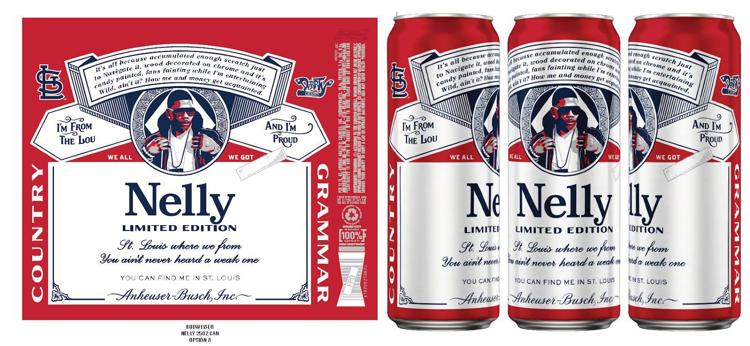 The cans were referenced Oct. 24 on "Saturday Night Live," with "Weekend Update" co-anchor Michael Che saying, "Rapper Nelly will be appearing on a new line of Budweiser cans, right under the word 'missing.'"
• The evening before the "Dancing With the Stars" finale in November, Nelly gave a "Country Grammar" 20th-anniversary performance during the American Music Awards on ABC. He performed the title track along with "E.I." and "Ride Wit Me."
• Nelly closed out the year with a performance on "Dick Clark's New Year's Rockin' Eve" on ABC. Considering what appears to be a fruitful relationship with the network, where else would he have been?