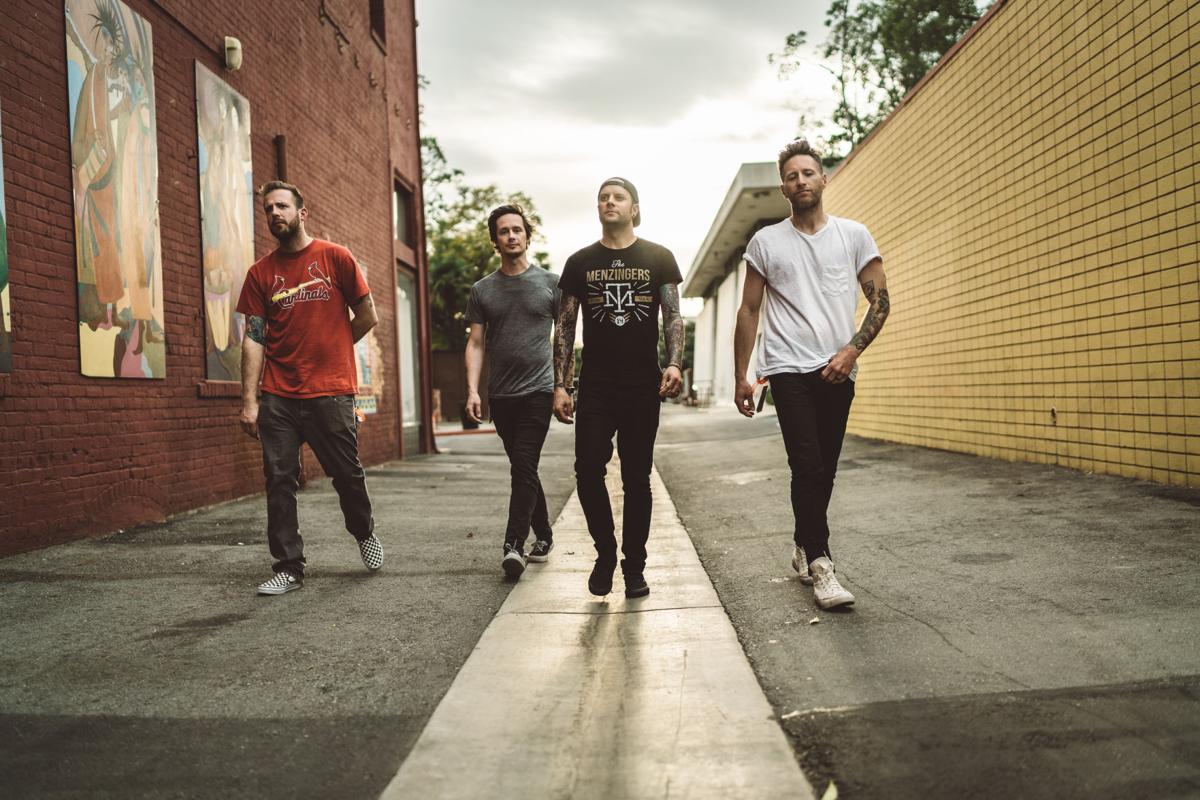 Story of the Year had planned a different story for this year. But the ongoing coronavirus pandemic tossed the St. Louis rock band's 2020 schedule up in the air.
Spring shows at Delmar Hall and Red Flag — in which the band would perform two of its most popular albums, "Page Avenue" and "Black Swan" — were bumped to summer, then to December.
Now the December shows look uncertain at best. Delmar Hall hasn't reopened since closing in March; the new Red Flag, formerly Fubar, has yet to open at all.
Rather than complain about the sold-out shows that remain in limbo, lead singer Dan Marsala says, the band is rolling out its albums with a livestream.
Story of the Year's "Ghost Signal Livestream" concerts begin Oct. 16 with "In the Wake of Determination" (2005), played in its entirety from beginning to end. It's followed by "Black Swan" (2008) on Oct. 29, then its breakthrough album "Page Avenue" (2003) on Nov. 6.
As a bonus, the band may add some B-sides to each show.
The band's pandemic break marks the longest it has gone without performing live. The livestream series will be the band's first time playing together since the pandemic and its first shows of 2020.
Story of the Year includes Marsala (vocals), Ryan Phillips (guitar), Adam Russell (bass) and Josh Wills (drums).
"We kept waiting for our shows to get booked (at the venues)," Marsala says. "We could keep waiting forever or get ahead of it and be proactive. This was the only option, our first attempt, and it's going to be super cool. A lot of bands have been doing it, and it's stale — the camera is turned on, and they're doing a show. We didn't want to do that. We wanted to capture the show's energy."
He says the livestreamed shows will capture the band's usual live energy with lighting, LED screens and more adding to the experience. The band has partnered with Jordan Phoenix, serving as the director, to help bring the project to life.
"It'll be very different from most livestreams," says Marsala. "We want to brand it more as an event."
The shows will be filmed at Arch City Audio Visual Services.
"We're showing up that night, hoping for the best and kicking ass," he says.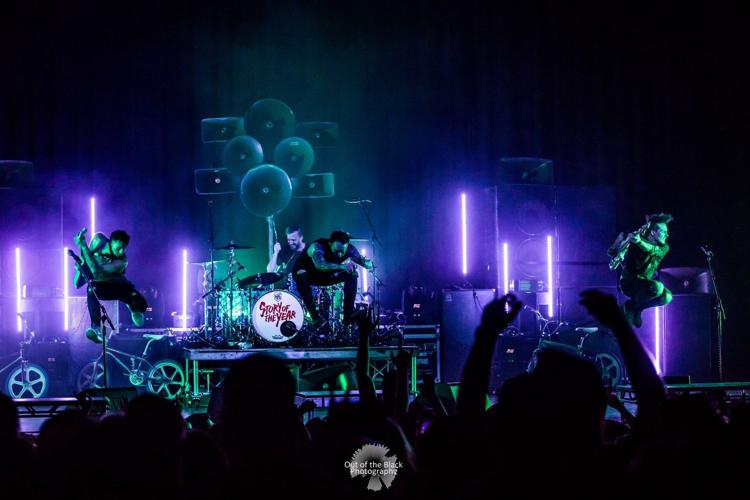 The band intentionally is not performing its albums chronologically, saving "Page Avenue," its biggest, for last.
"We wanted to make sure we know what we're doing," Marsala says, half joking. "It was a whole different experience going back and revisiting the music, but it was fun to get back together and play music. I need this in my life. It's the foundation of everything I do in my life. To have it completely gone for months is very weird. Feeling it again is great."
Marsala says rehearsals have been going well as the band moves from album to album revisiting its music.
"It shouldn't be this hard to remember your own songs," he says.
There are no current plans for Story of the Year to perform concerts for "Wolves" (2017) or "The Constant" (2010).
"We would love to do all five, but even doing two is tough," Marsala says. "There are a lot of songs we haven't played or thought about since we recorded them. It's quite a process going back. It's only three records, and we're already losing our minds.
"There's no rhyme or reason why we're not doing all of them. We've been getting that question a lot. Hopefully we will at some point."
Story of the Year hadn't done any livestreaming, aside from Marsala having some acoustic fun in his basement. Early in the pandemic, he saw others doing it and jumped on board.
Story of the Year has stayed active with the "Page Avenue Crew Podcast," which started in August.
The band convenes in bassist Russell's basement for the podcast, where episodes have centered on growing up in St. Louis, how the band members met, experiences in the music industry, albums and songwriting, life on the road and more.
"We're just sharing stories," Marsala says. "We don't really plan it out. There's so much to talk about. It's fun for us — like a therapy session.
What Story of the Year "Ghost Signal Livestream" • Where ghostsignal.co • How much $15, bundles available
Stay up-to-date on what's happening
Receive the latest in local entertainment news in your inbox weekly!