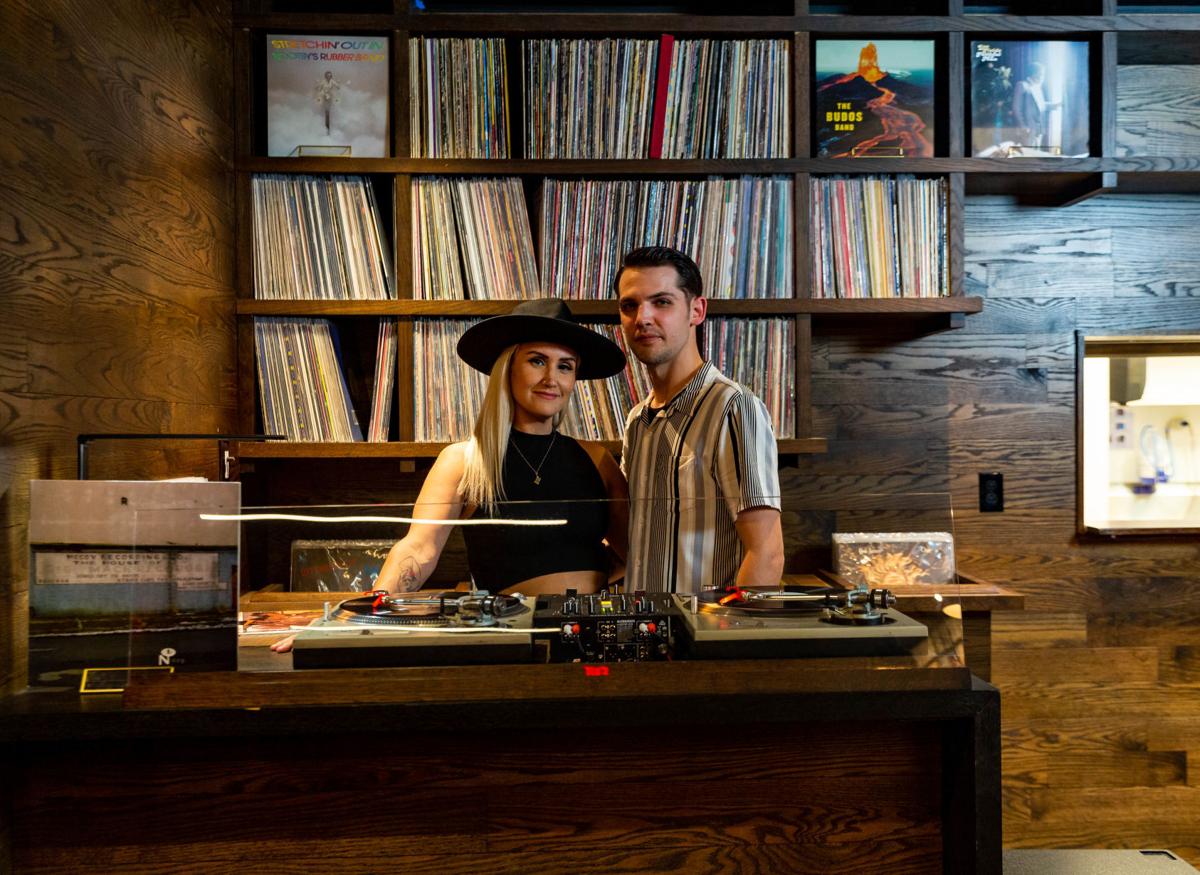 Takashima Records in the Grove neighborhood closed in 2020 after a brief, controversial run. But new owners debut Takashima Record Bar this week in its place.
Takashima Record Bar opens April 20 in the same location, 4095 Chouteau Avenue.
The original Takashima Records opened in February 2020 as a lounge and listening room for rare jazz and Japanese music. A month later, it shut down due to COVID-19.
Behind the new Takashima Record Bar is the husband-and-wife team of Dan and Robbie Hayden. They owned the Wine Tap in Belleville, which closed in December.
Dan Hayden was part of an early plan to launch a Takashima record label, he says, but nothing came of it. He also had DJ'd a charity event there (as DJ Hal Greens) in April 2020.
A previous investor approached Hayden with the opportunity to take over the venue, with no ties to the old ownership or management.
"I was obviously excited with the idea because of my love for vinyl, my love for music, my love for artistic things, and my love for DJ culture in St. Louis," Hayden says. "From the music perspective, it was extremely exciting. I know Robbie and I are capable of success."
When they took over the Wine Tap in 2018, Robbie Hayden says, "it was a failing brand with a failing team and management that was unsuccessful. We took that project on and revamped it from the ground up."
They went into Takashima Record Bar with a similar mission — and aware of the challenges.
"At the end of the day, I thought it would be a positive opportunity for Robbie and myself, that it would be our project," says Dan Hayden, who also will DJ at the bar.
They had discussed completely changing the name, but Robbie Hayden says they hope to make a "beautiful, wonderful thing in the community with the name. We love the Grove and everything it represents, its diversity and what it offers. The idea and concept were such a special thing, and we knew if we put our heart and soul into it, we could make the concept work for the vinyl enthusiast community."
Under the Haydens, Takashima moves from being a Japanese record bar to a vinyl listening room focusing on music, food and cocktails. They didn't think the Japanese influences made sense in their hands.
"Neither of us are Japanese," Dan Hayden says. "We love the culture but don't feel comfortable trying to explore a Japanese concept. I want us to do what we do well. We didn't want to do something we are not, and we know what our strengths are."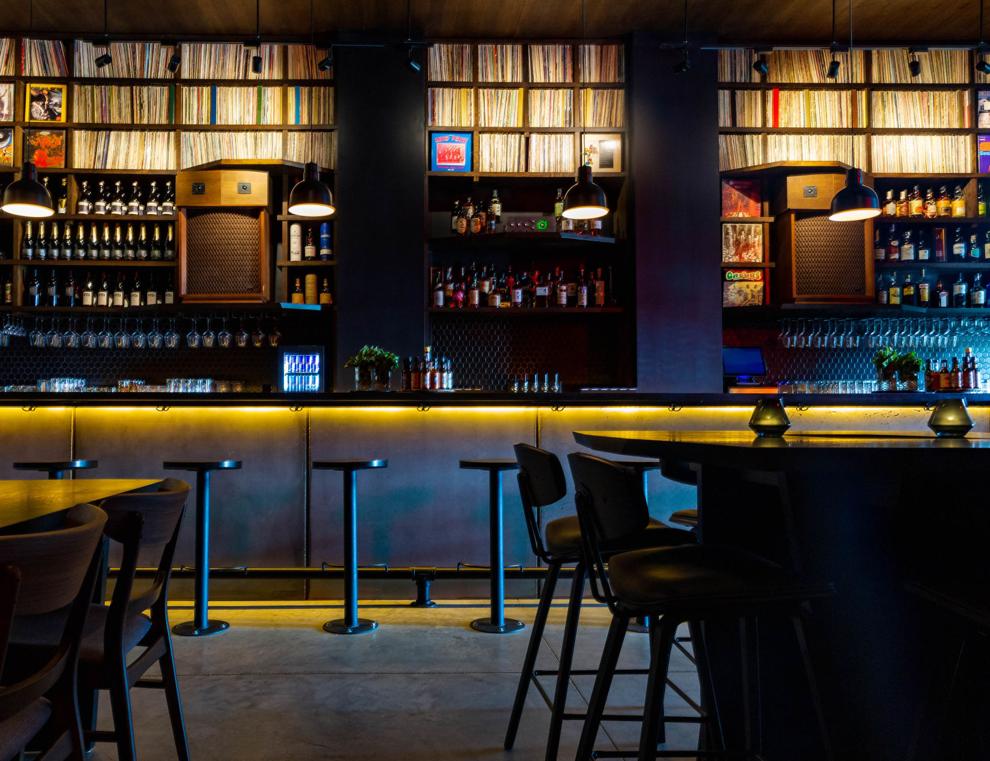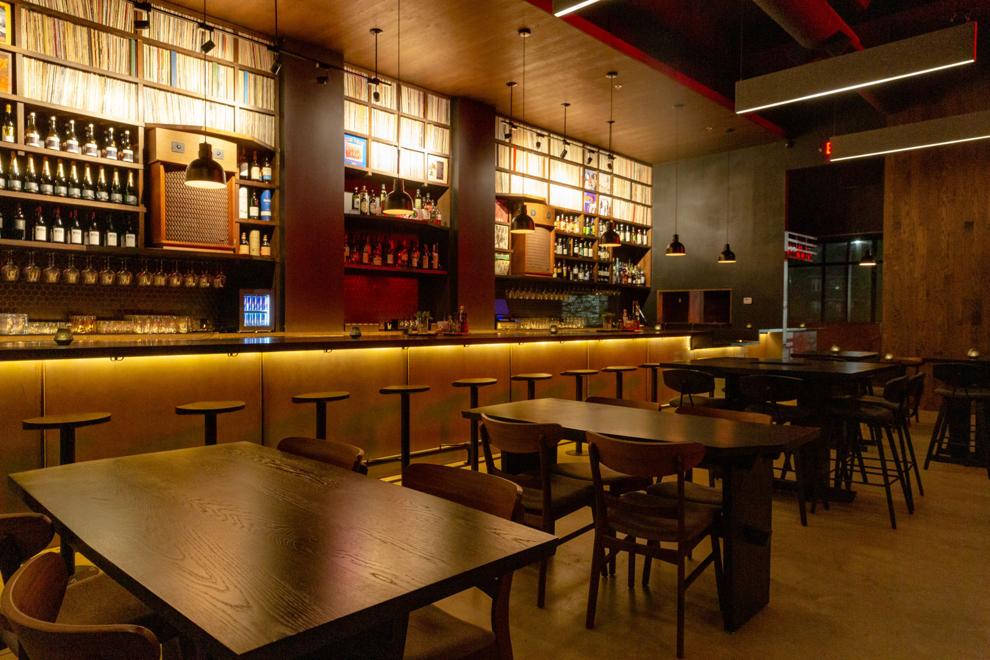 While Takashima Record Bar maintains the same sleek, chill look, including a display of thousands of albums above an expansive bar, other elements have changed to make the space more approachable and inclusive.
The listening lounge aspect is key to the venue, and Dan Hayden says various St. Louis DJs will play genres spanning eight decades — jazz-funk, blues, R&B, golden era hip-hop, classic rock, boogie-funk, lo-fi, chill electronic, reggae and more.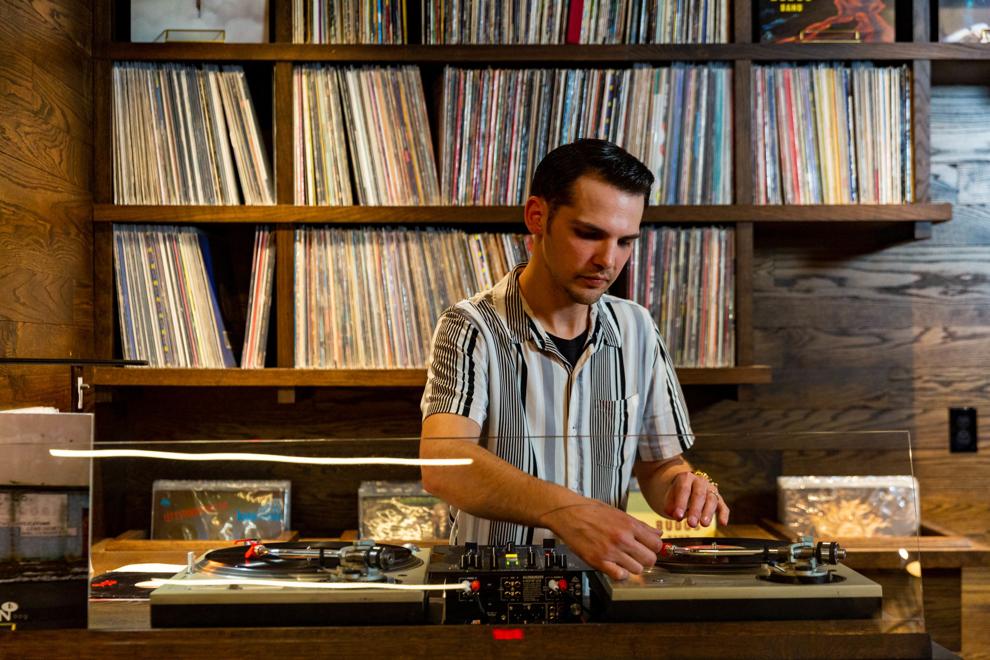 "I want to create something continuously fresh and see people excited about music, while providing a platform for local DJs and musicians and vinyl lovers," he says. "A lot of DJs don't get the opportunity to play in a lounge because they have to keep the dance floor moving. They can play that slow-burner vibe."
The Haydens are also looking at adding an outdoor stage for musicians, DJs and album listening events.
The new menu at Takashima Record Bar will feature small-plate appetizers (pulled pork sliders, fried calamari, caprese salad, beet salad, cheese boards) that complement the wine and cocktail program. Featured cocktails are named after songs and albums.
Rather than Japanese-inspired fare, "the menu will be things you know and love," Robbie Hayden says, using locally sourced meats from Beast Craft BBQ Co.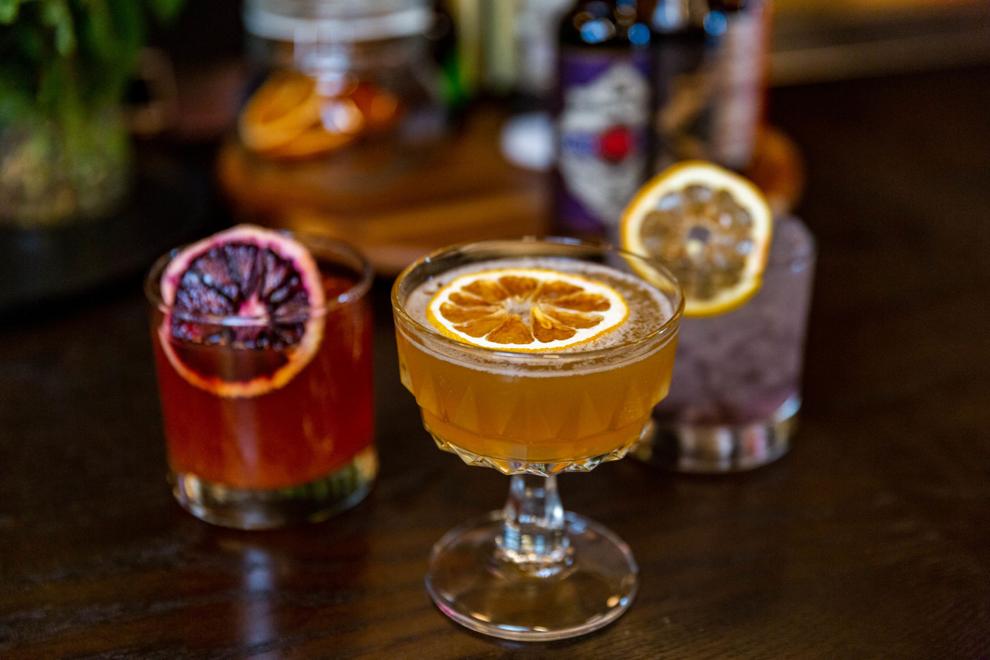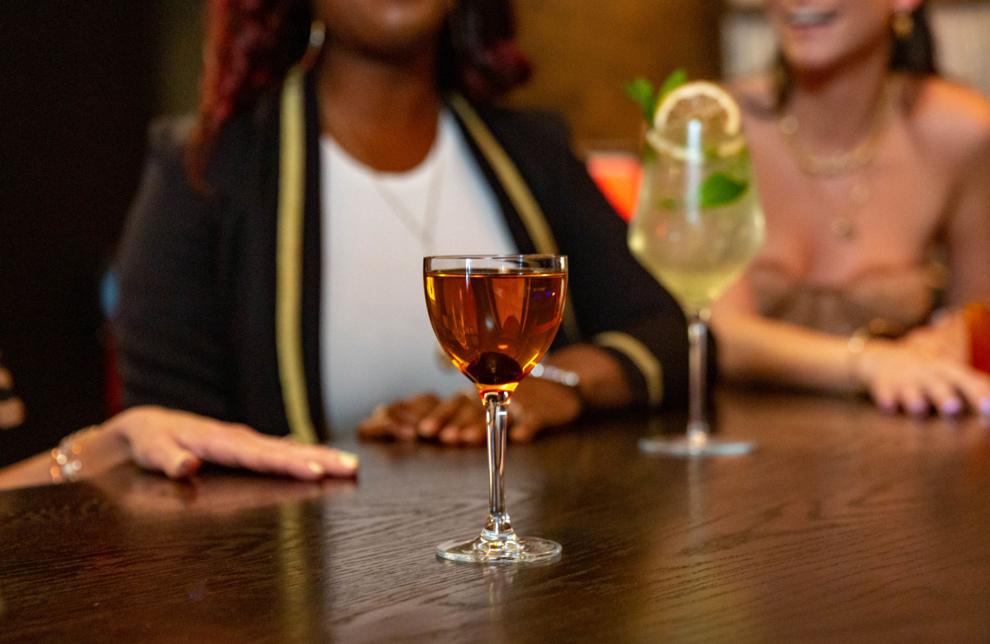 Part of the team from the Wine Tap has made the move to Takashima Record Bar.
"We felt like that says a lot about us and the culture we create," Robbie Hayden says. "We have full support and love from our staff."
COVID-19 protocols will be observed, including social distancing and the wearing of masks unless guests are actively eating and drinking. Reservations are encouraged, though walk-ins are also welcome.
Where Takashima Record Bar, 4095 Chouteau Avenue • More info takashimarecordbar.com • Hours 4 p.m.-midnight Tuesday-Saturday
Editor's note: This article has been updated to clarify Dan Hayden's relationship to Takashima Records.