Taylor Swift's surprise-release album "Folklore," recorded in quarantine, came with its own local surprise: a song about St. Louis-born oil heiress and Harkness Ballet founder Rebekah Harkness.
"The Last Great American Dynasty," from the album Swift released July 24, takes a look at Harkness' eventful time on Earth. Years ago, Swift bought Harkness' home in Rhode Island.
According to a 1982 obituary published in the Post-Dispatch, Harkness was born Rebekah West in 1915 in St. Louis and was the granddaughter of Thomas H. West, the founder of St. Louis Union and Trust Co. She attended a finishing school in Aiken, South Carolina, and once reflected that it "offered a lot of fox hunting." She married Dickson Pierce, the first of three husbands, because she "had nothing else to do," she said.
Her second husband, William Hale Harkness, died in 1954 of a heart attack in Rhode Island. His family had founded the Standard Oil Co.
The tall, slim, blond woman had three children and gave millions of dollars to fund medical research and dance.
"The Last Great American Dynasty" is among 16 tracks on Swift's new album, a more pared-down project than fans have been used to in recent years.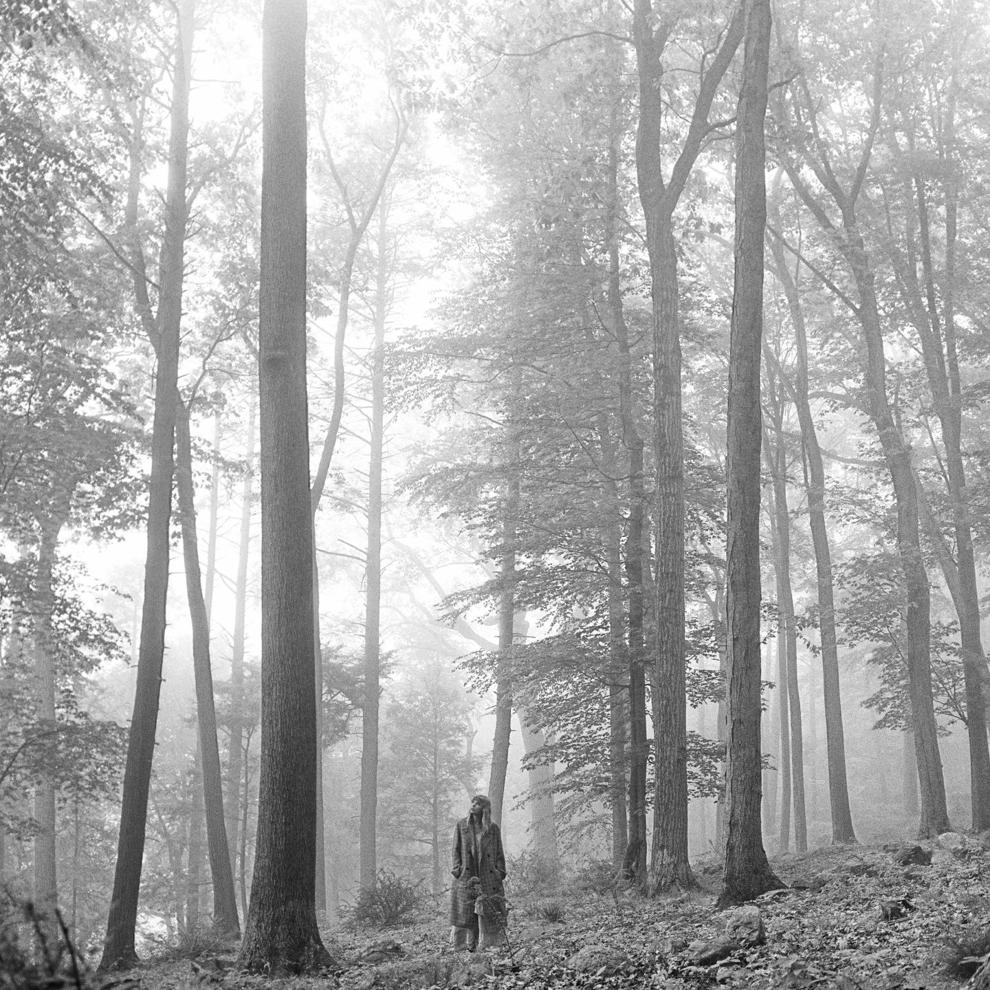 The song was written by Swift and Aaron Dessner of the National and produced by Dessner. It opens with: "Rebekah rode up on the afternoon train / It was sunny / Her saltbox house on the coast took her mind off of St. Louis."
The well-reviewed "Folklore" is already being hailed as Swift's best, and the song is an early favorite on the album.
The Los Angeles Times calls it a "great song, pure and simple, with one of the album's shapeliest tunes and wryest lyrics. (Swift's sense of humor is often overlooked, but she's always been a cut-up.) It's another sterling entry in a catalog that continues to expand at an absurd rate."
Variety calls the song overtly confessional and says Swift has "a grand old time identifying with the woman who decades before her made fellow coast-dwellers go 'there goes the neighborhood / There goes the maddest woman this town has ever seen / She had a marvelous time ruining everything.'"
Music publication NME called the song "a contender for the best Taylor Swift song ever written. Describing one woman's life crumbling around her, the descriptive lyrics evoke those of '80s singer-songwriter Mary Chapin Carpenter, or the complex tales Bob Dylan spins in his lengthy, winding verses."
Swift has always had a thing for St. Louis. Growing up, she occasionally spent holidays visiting family here.
"Bill was the heir to the Standard Oil name and money, and the town said, 'How did a middle-class divorcée do it?'" Swift sings. "They picked out a home and called it Holiday House, their parties were tasteful if a little loud / The doctor had told him to settle down, it must have been her fault his heart gave out."
Swift sings how Harkness "filled the pool with champagne," dyed a neighbor's dog "key lime green" and played cards with Salvador Dali. The Washington Post reports that Craig Unger's "Blue Blood," a book about Harkness, tells how she cleaned her pool with Dom Pérignon Champagne and dyed her cat green. He also wrote that when she died, he ashes were placed in a Dali-created urn worth $250,000.
Harkness was a generous supporter of the arts and an artist herself. She contributed $2 million to build the William Hale Harkness Medical Research Building at New York Hospital and supported several dance companies, theaters and schools. She took ballet lessons starting as a teen and wrote a ballet for a presentation at the Brussels Worlds Fair in 1967. She wrote about 100 popular songs and also was a sculptor.
"I think I work as hard at my music as a career woman does at a job," she told the Post-Dispatch in 1955. She averaged about six hours a day at the music studio in her Park Avenue apartment, in between tending to her children, who were 14, 11 and 6 years old at the time. The article said the family spent time at the apartment, at a summer home in Watch Hill, Rhode Island, and vacationing in Florida.
When Harkness died of cancer at age 67 in her Manhattan home, she bequeathed jewelry designed by Dali to charities and to the federal government, specifying that it was to be used by the first lady. The bulk of the $2 million estate went to the Harkness Ballet Foundation.