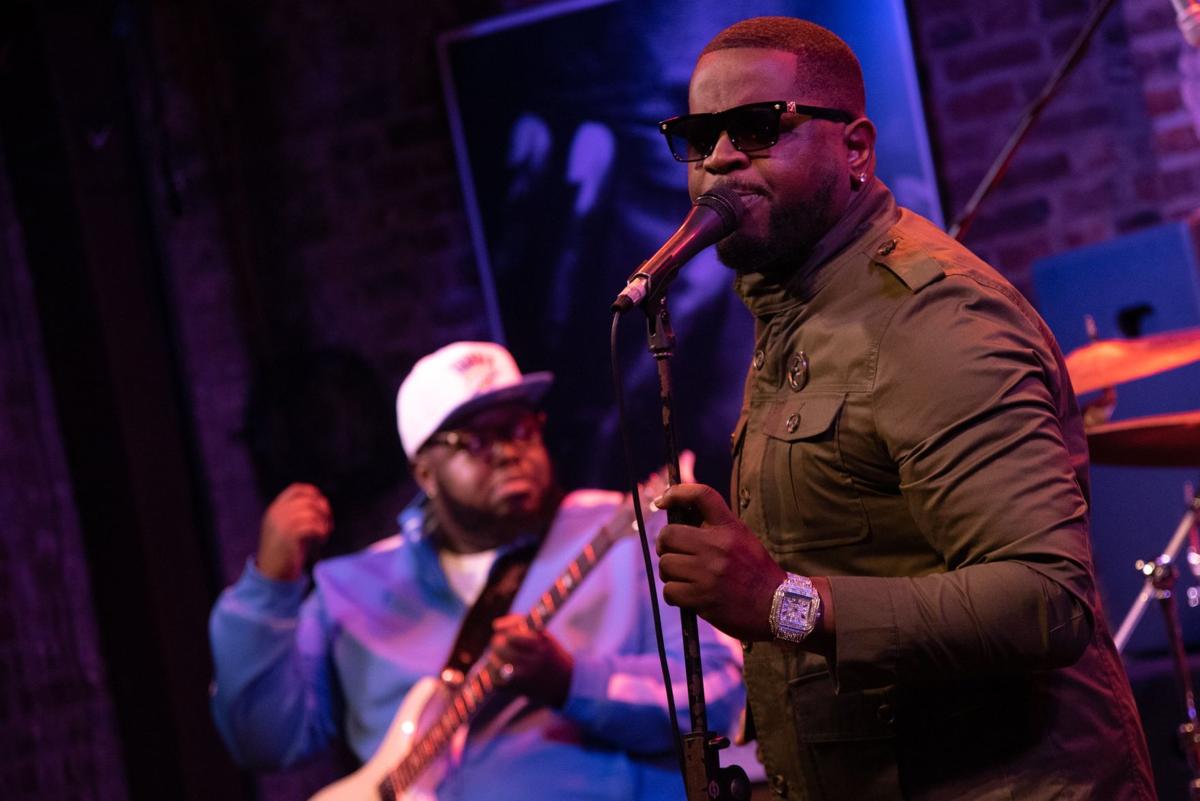 When rising R&B and blues singer Terry Rogers moved to St. Louis two years ago from his native Blytheville, Arkansas, he wanted to take his career to the next level.
"For what I'm trying to do, I thought St. Louis was a great place to start," says Rogers, who was also considering Dallas. "Arkansas is really small. I wanted to come to the next big city."
He'd heard that St. Louis was a tough town but that folks here would tell him the truth.
Since the move, Rogers has been hard to miss, bringing his gritty, church-honed vocals to the local music scene. He's a member of his family's Stellar Award-winning gospel act Tim Rogers & the Fellas.
Rogers has been headlining shows at BB's Jazz, Blues & Soups, Blue Strawberry, Jazzy 159, House of Soul, Local Legends, Reign and Bar 922. He's opened for national acts including Tweet, Keke Wyatt, BJ the Chicago Kid, Case and Elle Varner. He will open for Mali Music on May 28 at the Ambassador and for Estelle on June 18 at City Foundry STL.
"Everyone just accepted me here, allowed me in their circle, their family," Rogers says. "There's a real music circle here, and everyone loves and supports each other."
He had a support system when he moved to St. Louis. His cousin Fred Lamont Patterson is a popular bassist who helped usher Rogers onto the scene. Patterson's wife, Angel Patterson, is a concert producer who keeps Rogers booked and busy.
"It's always good to know somebody," Rogers says. "You're coming into this new territory, and people don't know who you are or if you're cocky. I was the most friendly. I think people saw that."
His widening musical family in St. Louis includes his musical director, Mark Harris II, along with Wil Robinson, Tish Haynes Keys, Zida Lioness, Dylan Triplett, Skeet Rodgers, Truenessia Combs, Kenya Last and others.
Veteran St. Louis soul man Roland Johnson was in the audience in April at Rogers' show with Triplett at BB's Jazz, Blues & Soups. Johnson told Rogers to keep up the good work.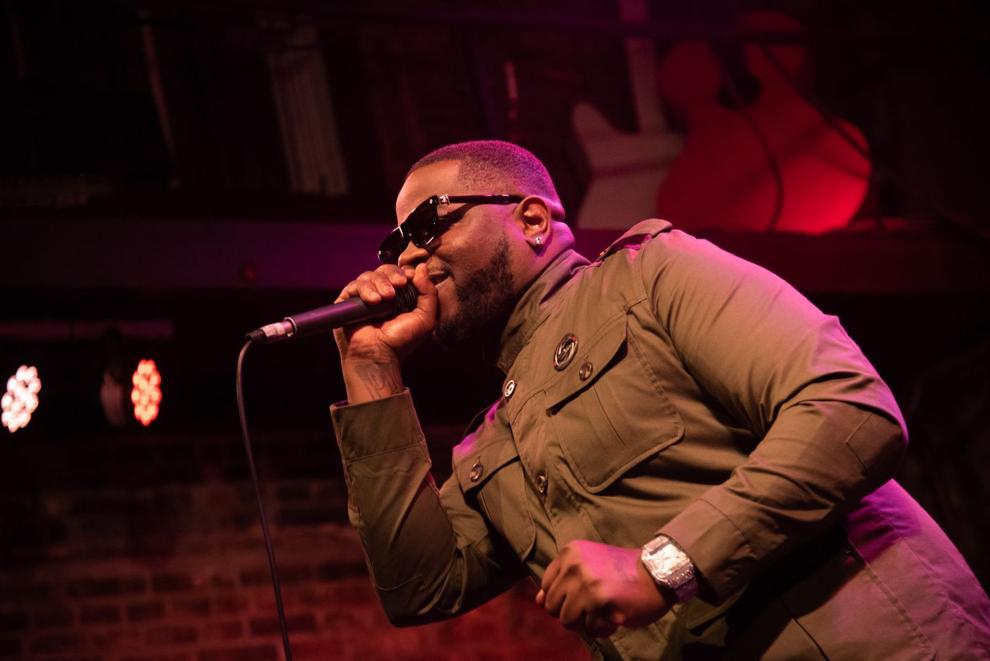 This weekend, Rogers keeps his momentum going with a sold-out tribute to Usher at Blue Strawberry. He recently played a sold-out tribute to soul music there.
This is Rogers' first tribute to Usher, but it comes easily for him. Usher is one of his favorite singers — along with R. Kelly. He knows a tribute to Kelly wouldn't fly today, given the singer's numerous accusations of sexual abuse.
"I like to stay true to myself — do a tribute to somebody that fits me," Rogers says. "Usher has the vocal ability to do the things I like. That was what I identified with coming up."
Concertgoers can expect to hear Usher staples such as "You Make Me Wanna," "U Got It Bad" and "Nice & Slow."
Rogers likes to bring his own touch to tribute shows, making the original artist's music his own. He says he can show his versatility with Usher's material, going from sweet and sexy to deeply soulful. And the gospel influence comes through no matter what he's doing.
This is only Rogers' third artist tribute show. His first, in 2019, honored Joe & Jaheim and Jazzy 159.
"I'll never forget it," he says. "I wasn't prepared. I didn't know the seriousness of it, and I didn't know the words." (Part of the problem, he says, was that he didn't choose those artists.)
He also played two sold-out tributes to Johnnie Taylor last year at BB's with Johnson, Rodgers, Bird Williams and Triplett.
Taylor is one of Rogers' big influences, along with Jodeci, Dru Hill, Dave Hollister, Boyz II Men, Bobby "Blue" Bland, Little Milton, Tyrone Davis, and gospel acts Kim Burrell, the Clark Sisters, the Winans and Zacardi Cortez.
While known for his takes on other artists' material, Rogers is also creeping into original song territory with "That Woman," released last year. The song was pitched to him, though he says the lyrics fit him as though he'd written them.
He followed it with "Good Inside" featuring Jeter Jones. Next up will be "Gypsy Blues" with Jubu Smith of Maze Featuring Frankie Beverly.
Since 2005, Rogers has been an active, original member of Tim Rogers & the Fellas. The group has worked with John P. Kee, Mary Mary and Tye Tribbett. Tim Rogers is Rogers' cousin.
He decided two years ago to extend his name and embark on a new journey that he says still feels "brand new to me. I'm learning as I go."
Rogers wears dark sunglasses when he performs. "I still get butterflies," he says. "The sunglasses are something to hide behind sometimes. But he sees clearly when it comes to what's next.
"I gave so much of my time and energy devoted to making somebody else a star or something great. I wanted to do something for myself — leave a legacy for myself."
What Terry Rogers: "My Confessions: A Tribute to Usher" • When 7:30 p.m. May 8 • Where Blue Strawberry, 364 North Boyle Avenue • How much Sold out; $15 for livestream • More info bluestrawberrystl.com
What Terry Rogers • When 5 p.m. May 9 • Where Jazzy 159, 5225 North Illinois Street, Fairview Heights • How much $10 • More info 618-744-7236
iParty: Terry Rogers, Dylan Triplett perform at BB's Jazz, Blues & Soups
Terry Rogers, Dylan Triplett at BB's Jazz, Blues & Soups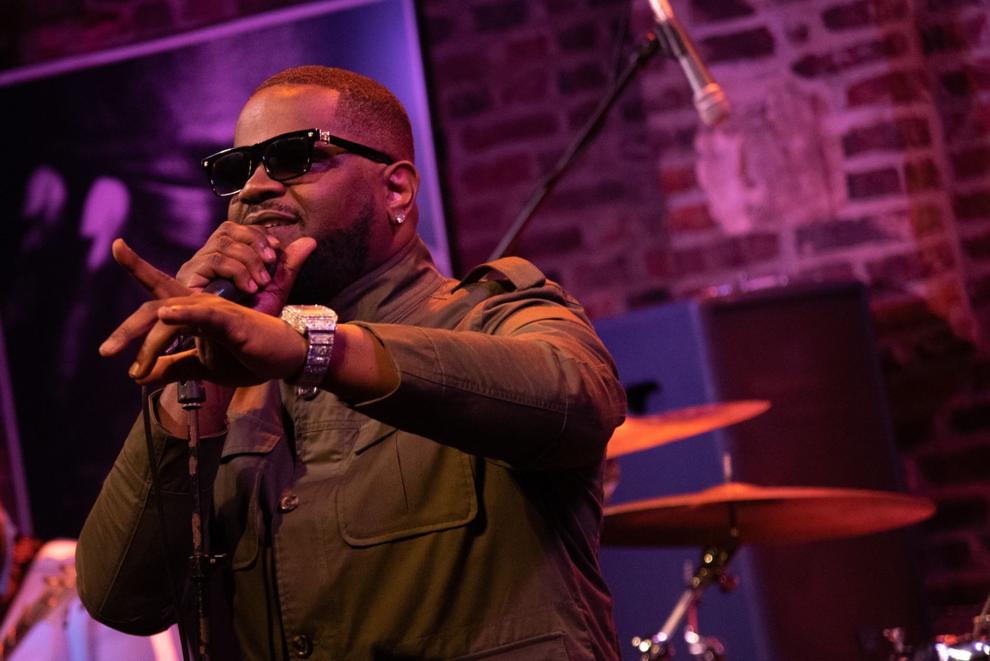 Terry Rogers, Dylan Triplett at BB's Jazz, Blues & Soups
Terry Rogers, Dylan Triplett at BB's Jazz, Blues & Soups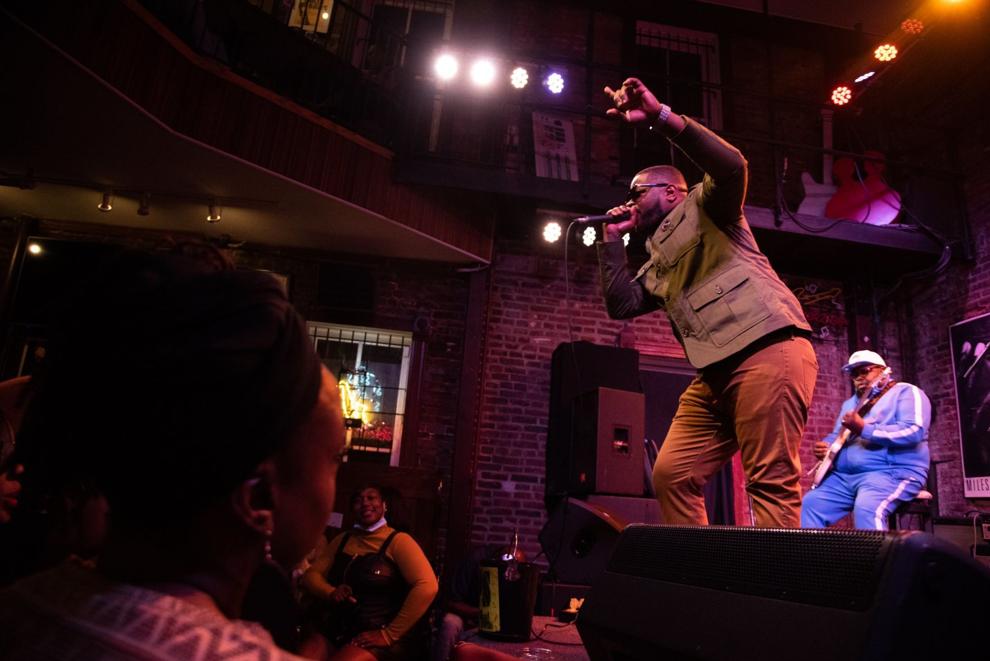 Terry Rogers, Dylan Triplett at BB's Jazz, Blues & Soups
Terry Rogers, Dylan Triplett at BB's Jazz, Blues & Soups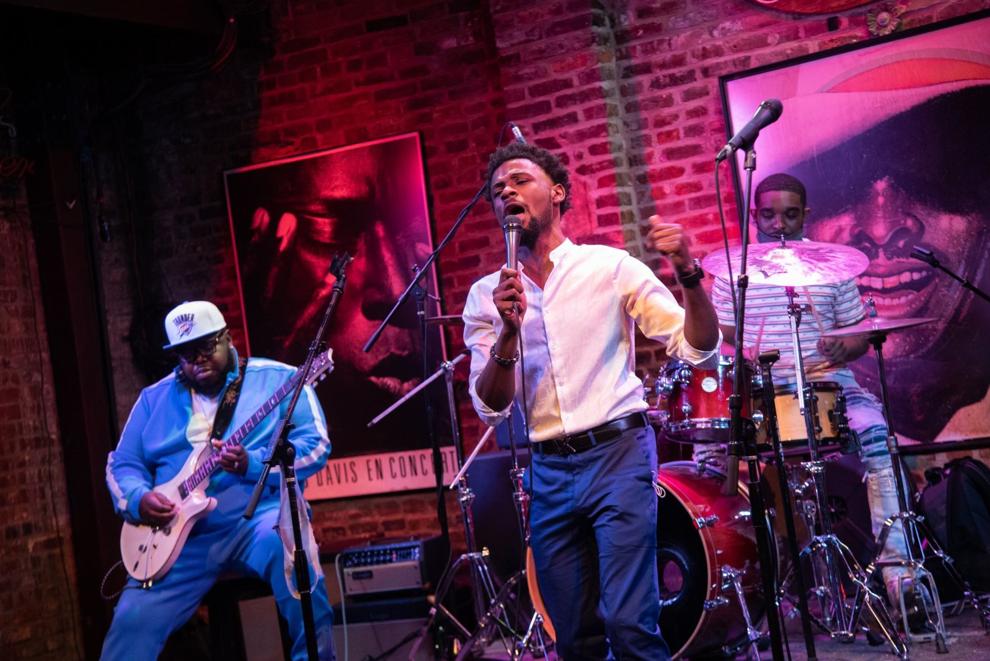 Terry Rogers, Dylan Triplett at BB's Jazz, Blues & Soups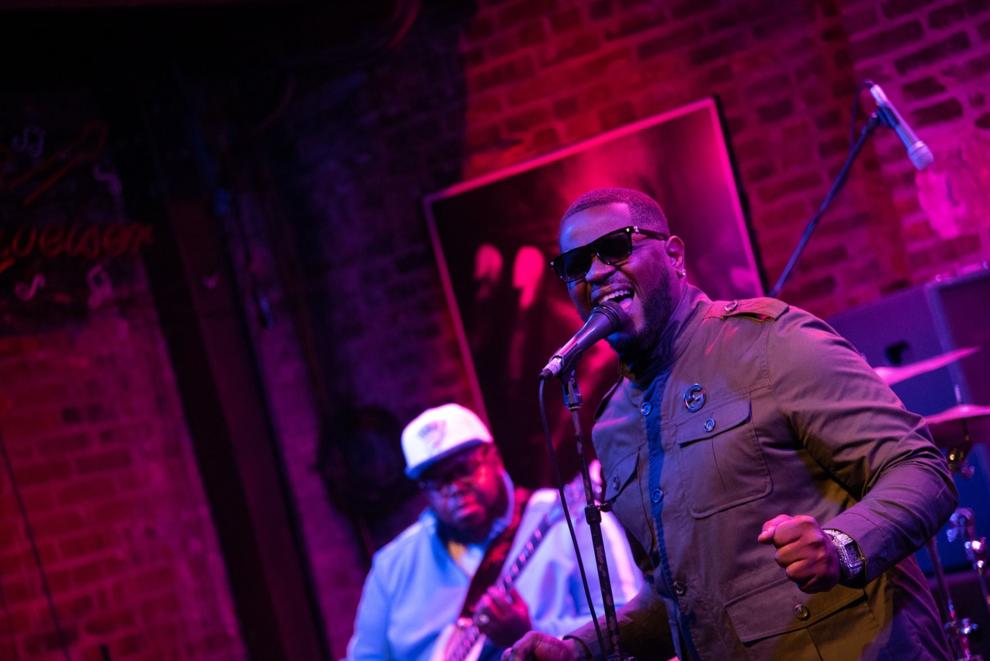 Terry Rogers, Dylan Triplett at BB's Jazz, Blues & Soups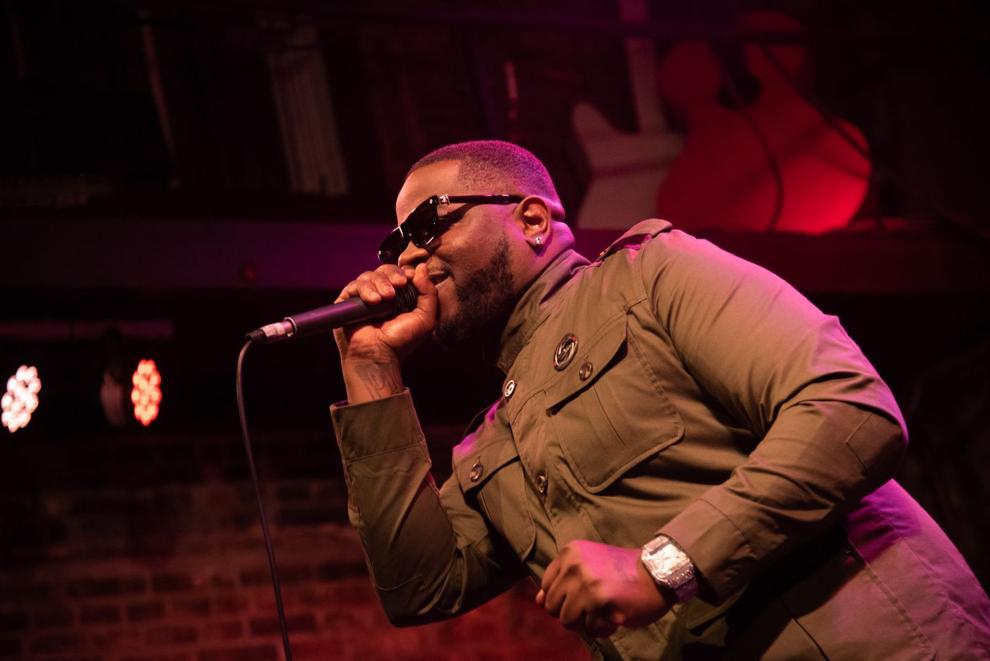 Terry Rogers, Dylan Triplett at BB's Jazz, Blues & Soups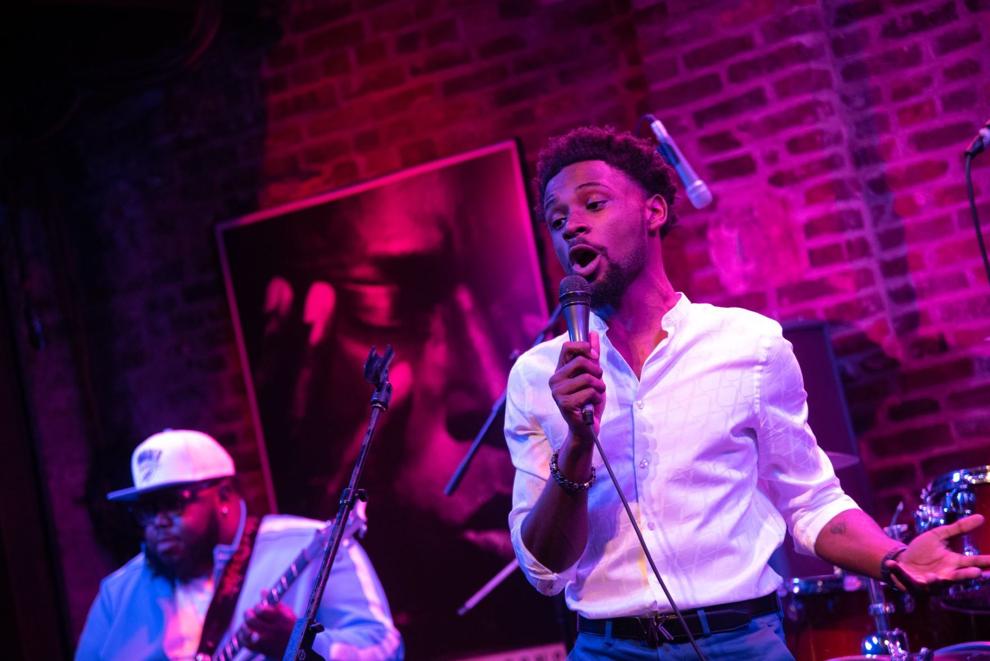 Terry Rogers, Dylan Triplett at BB's Jazz, Blues & Soups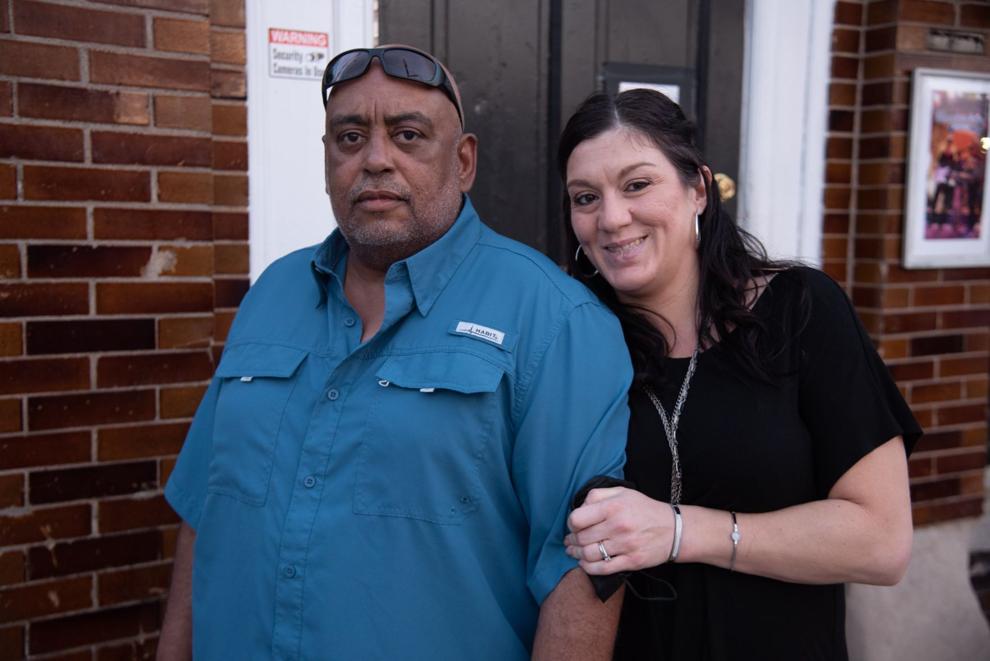 Terry Rogers, Dylan Triplett at BB's Jazz, Blues & Soups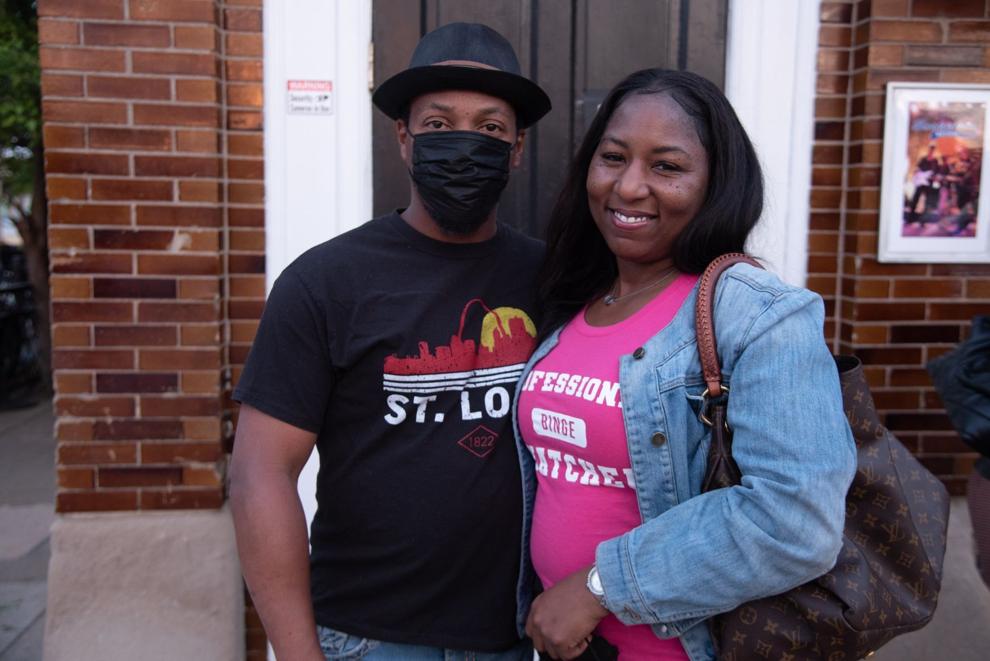 Terry Rogers, Dylan Triplett at BB's Jazz, Blues & Soups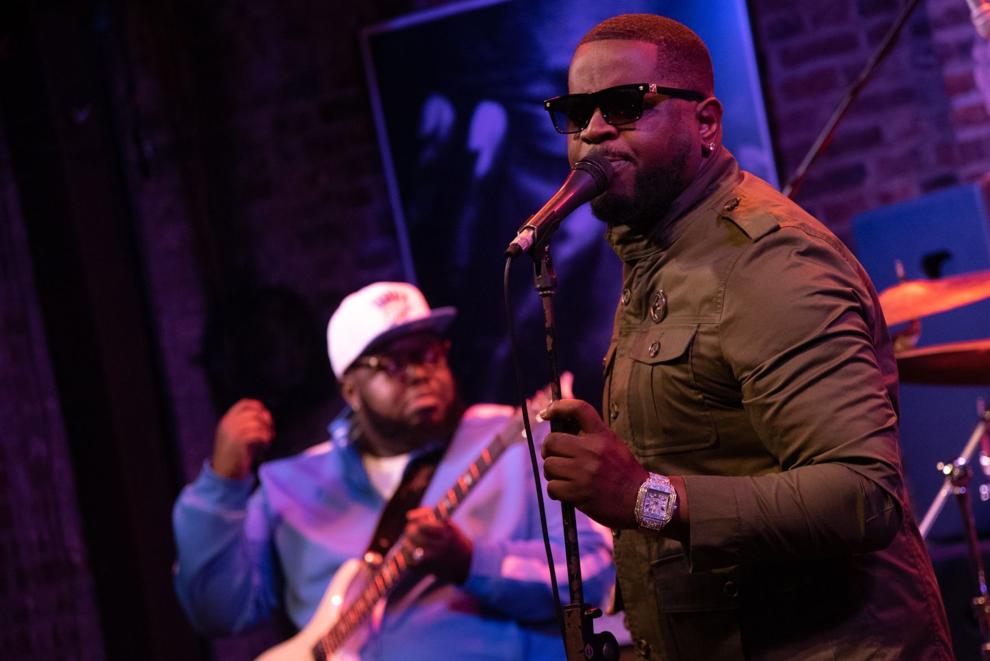 Terry Rogers, Dylan Triplett at BB's Jazz, Blues & Soups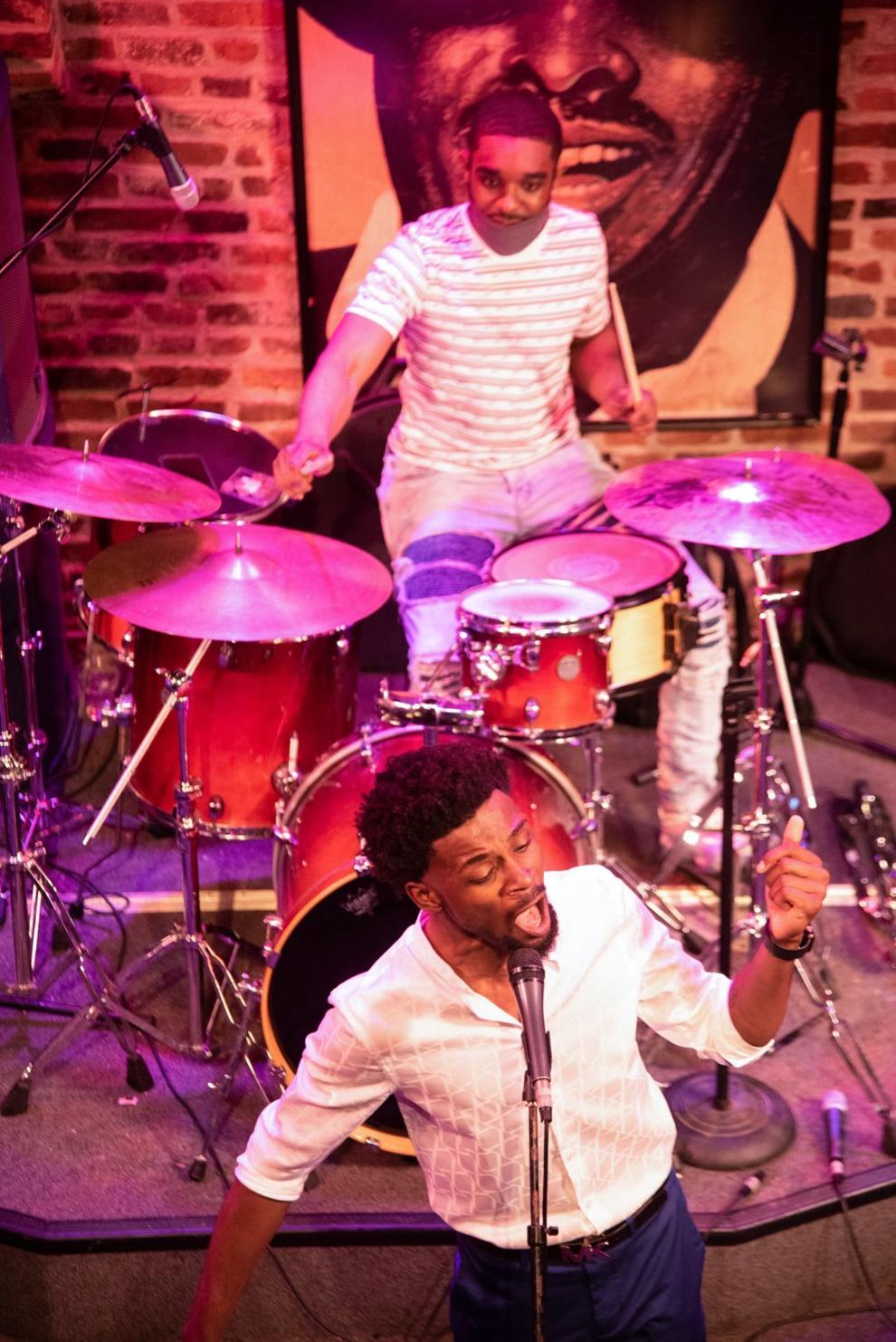 Terry Rogers, Dylan Triplett at BB's Jazz, Blues & Soups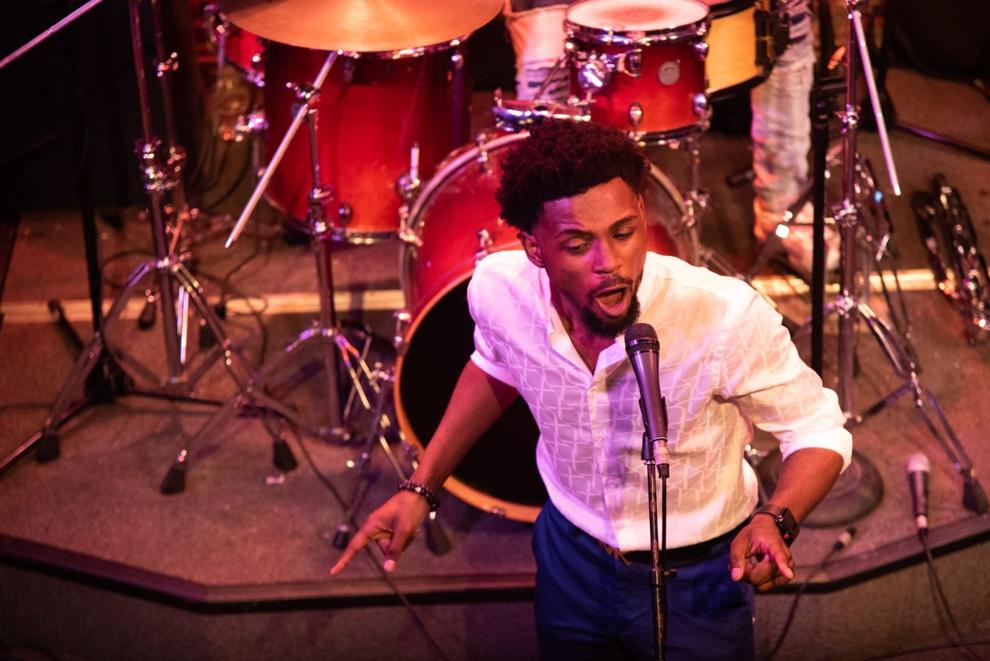 Terry Rogers, Dylan Triplett at BB's Jazz, Blues & Soups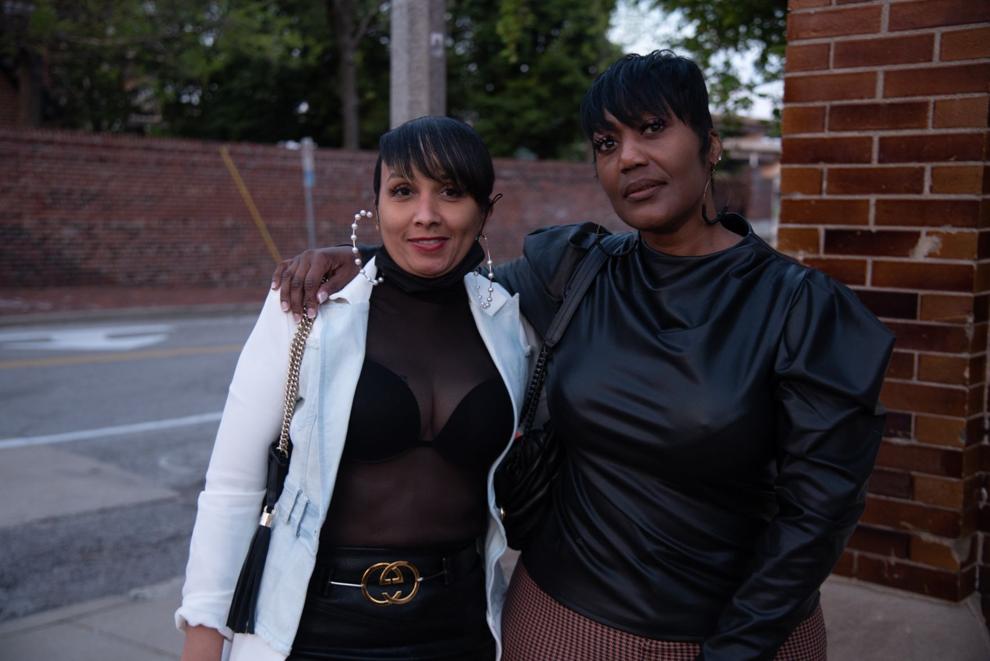 Terry Rogers, Dylan Triplett at BB's Jazz, Blues & Soups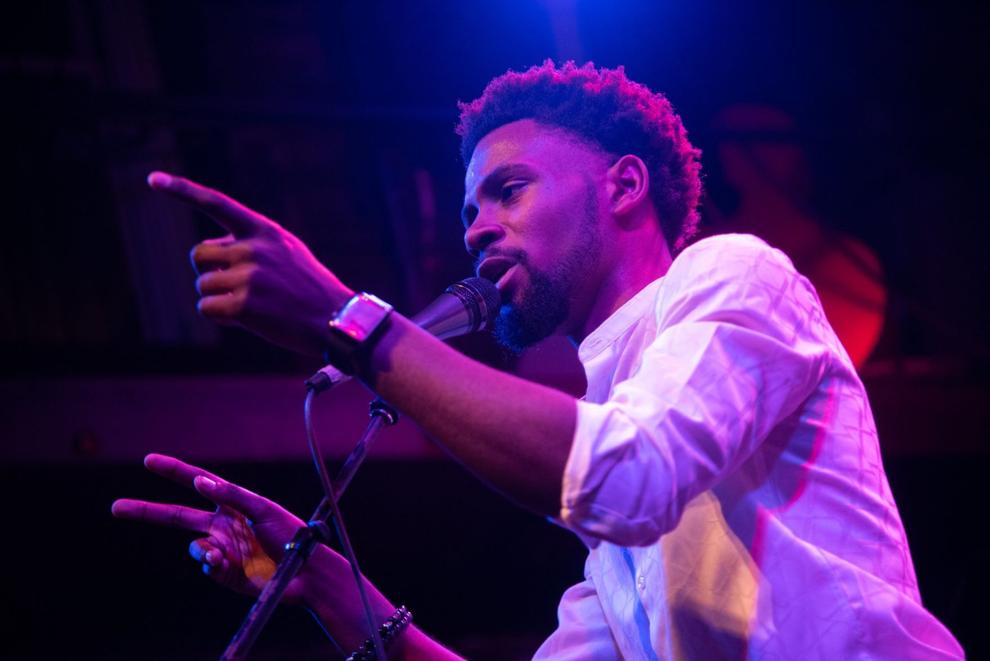 Terry Rogers, Dylan Triplett at BB's Jazz, Blues & Soups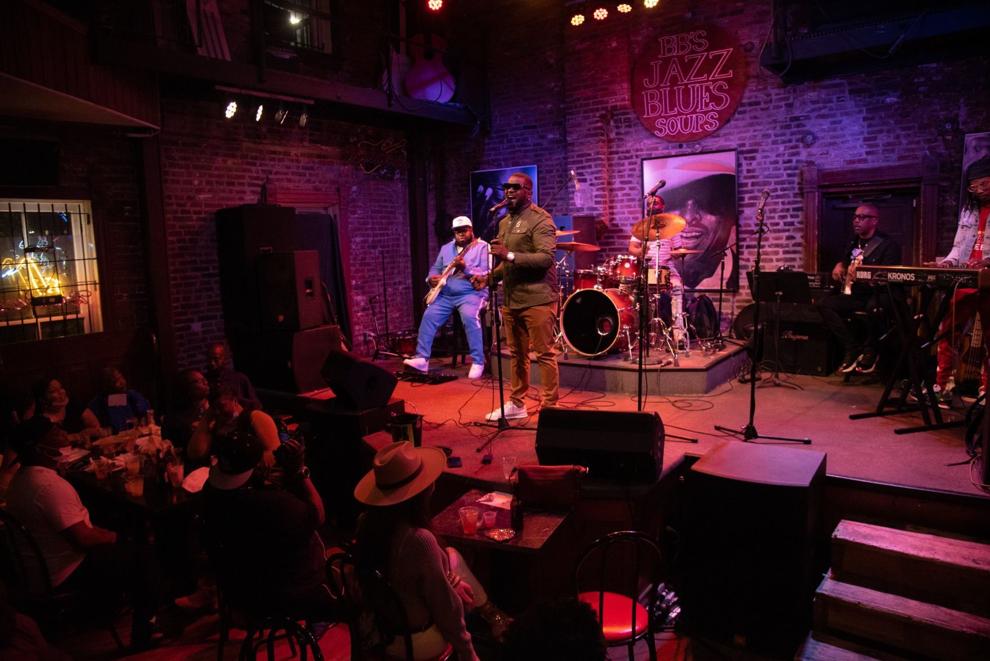 Terry Rogers, Dylan Triplett at BB's Jazz, Blues & Soups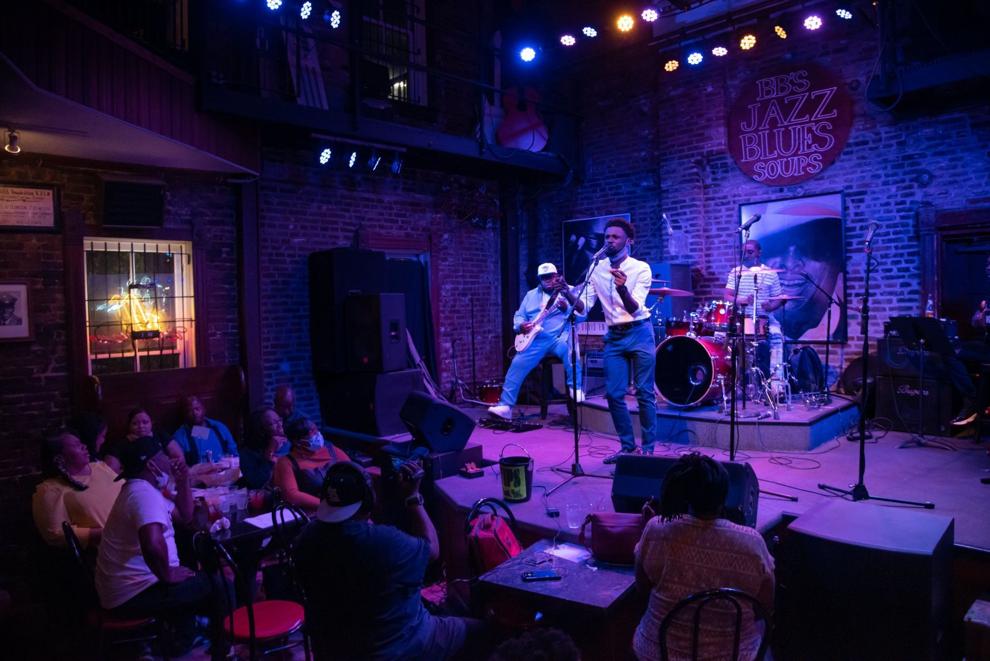 Terry Rogers, Dylan Triplett at BB's Jazz, Blues & Soups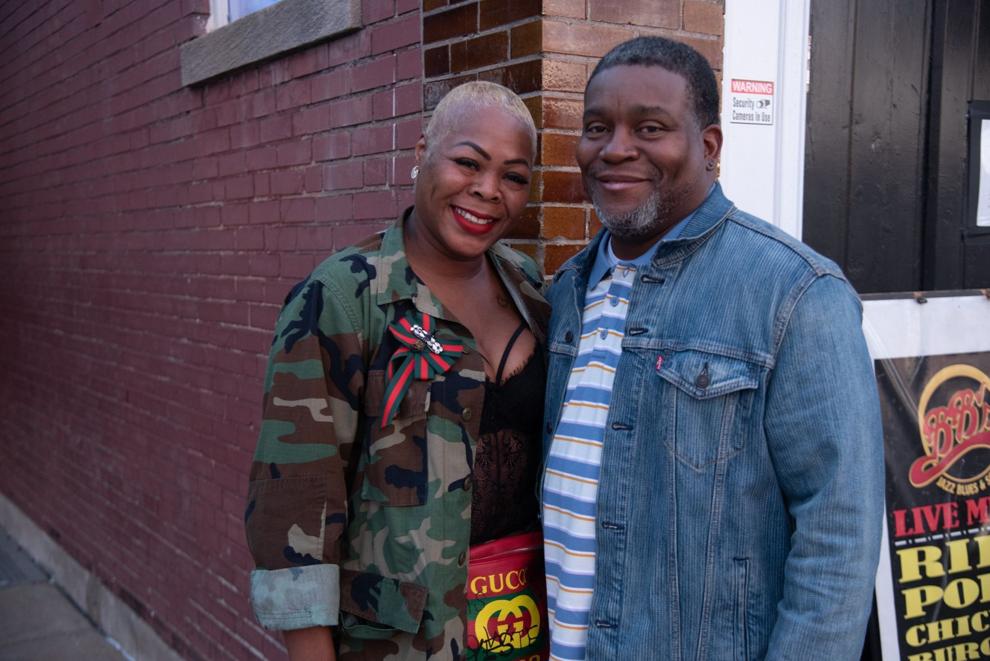 Terry Rogers, Dylan Triplett at BB's Jazz, Blues & Soups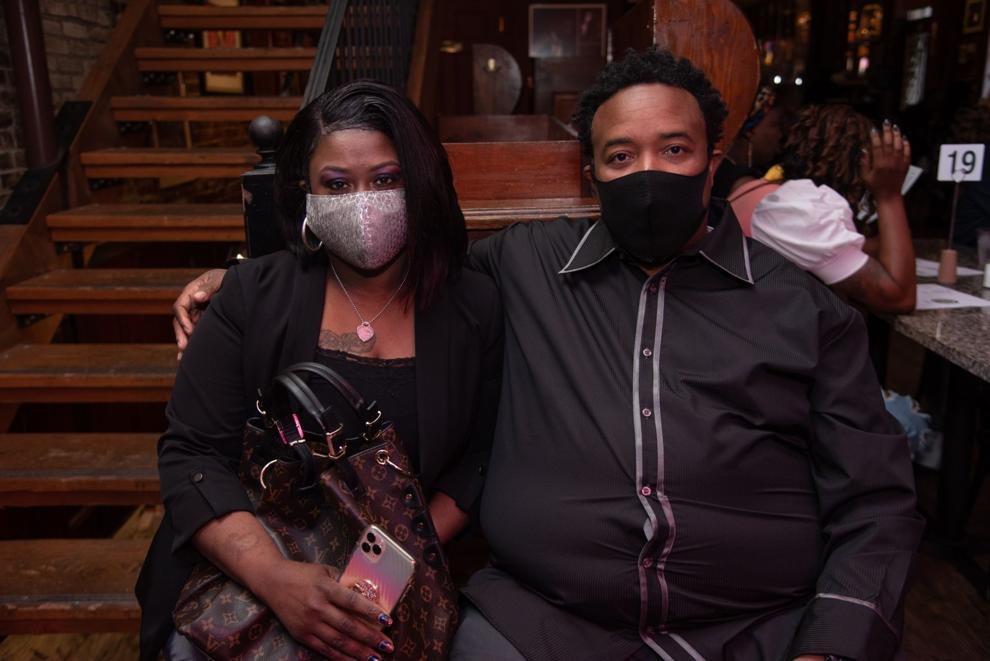 Terry Rogers, Dylan Triplett at BB's Jazz, Blues & Soups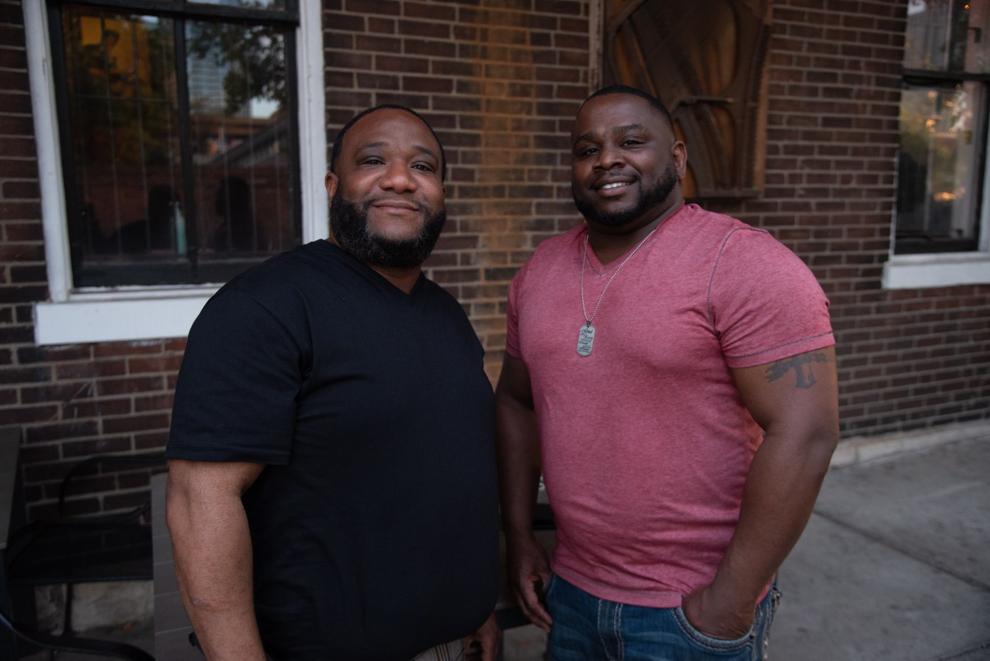 Terry Rogers, Dylan Triplett at BB's Jazz, Blues & Soups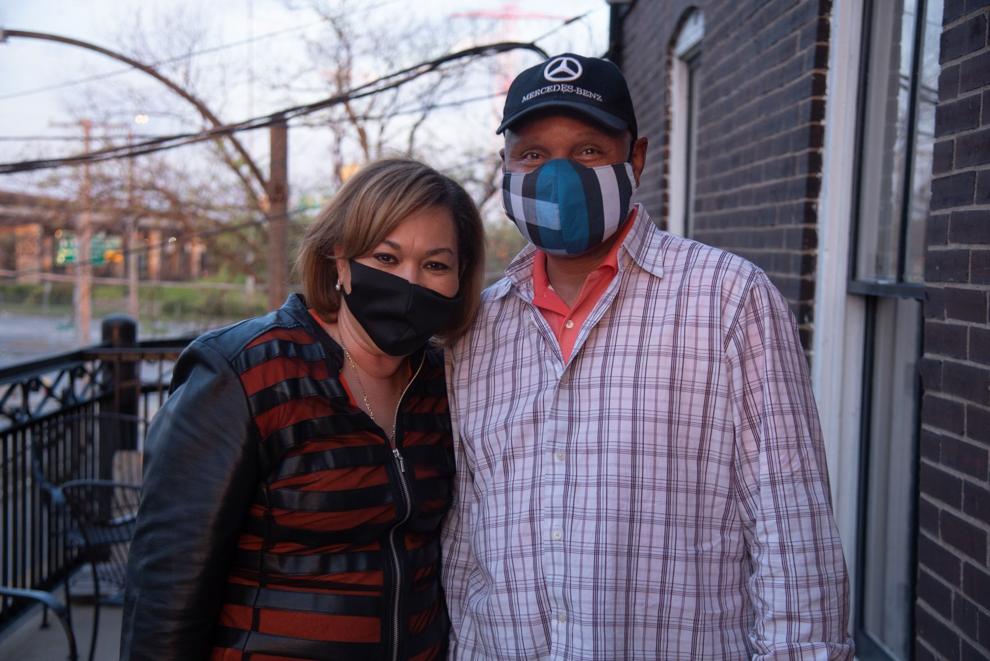 Terry Rogers, Dylan Triplett at BB's Jazz, Blues & Soups