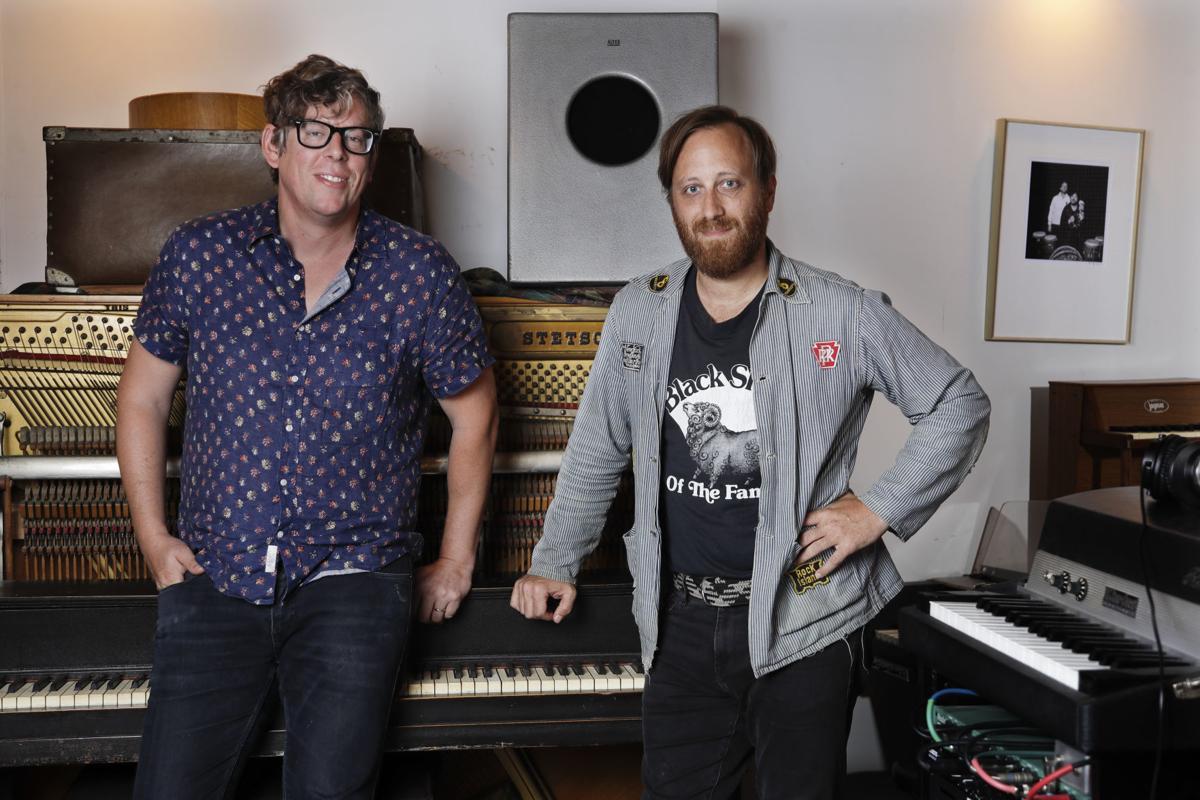 Patrick Carney and Dan Auerbach of the Black Keys decided it was time to get back to each other with their latest album, "Let's Rock."
The Ohio rock band's last several projects — "Turn Blue" (2014), "El Camino" (2011) and "Brothers" (2010) — were produced by Danger Mouse. But for "Let's Rock," featuring "Go" and "Lo/Hi," the Black Keys produced themselves — despite successes with superproducer Danger Mouse.
"We love Danger Mouse; he's one of our best friends," Carney says. "We just needed to get back to the point where Dan and I were focusing on the two of us communicating with each other. But if there was a third party, it would definitely be him."
What the Black Keys came up with is their most rock 'n' roll album to date. But that wasn't the intent when the process started.
"When we go into the studio, we don't discuss the plan of attack," Carney says. "We just let it happen."
The Black Keys had amassed a number of different instruments over years while working on various projects. They decided the go-to instrument for "Let's Rock" would be electric guitars.
"The focus for both of us was wanting to hear electric guitars," he says. "It wasn't preplanned. It was just a guitar-heavy thing."
The album's title, he says, came when Auerbach read a newspaper article about a death row inmate. "I don't know what his name was or what he did, but he chose the electric chair as his means of execution," Carney recalls. "His final words were 'Let's rock.' Dan said it was the craziest, most absurd thing he'd ever seen, like the premise of a 'Spinal Tap' record."
The group agreed the title was perfect for a rock album with a focus on electric guitars. But it also speaks to the debate about rock being dead.
"That's been going on since the '70s, and it's also completely absurd," Carney says. "Certain rock is dead. It's an evolving genre. Certain types of things come back and seem retro. When we first started, we were really retro in a way. And every genre gets a slow moment. Right now hip-hop is having its moment.
"'Rock is dead' may be a good thing, though — it not being a mainstream commodity. As soon as a rock band gets too big, people are hating on it."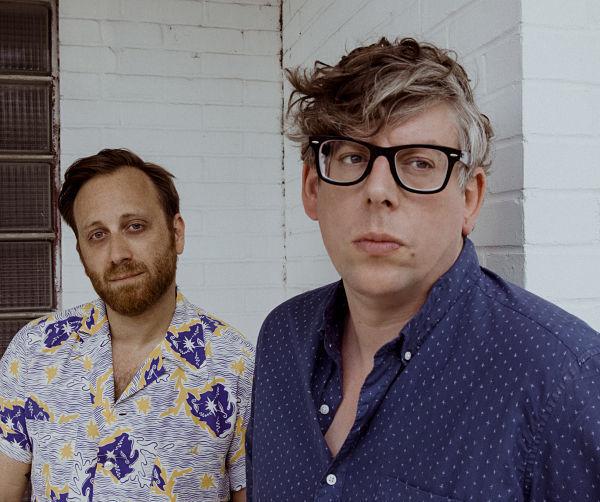 The Black Keys take the album on the road with their "Let's Rock Tour," playing Enterprise Center on Wednesday. St. Louis is the fourth stop, after Las Vegas, Denver and Kansas City.
Some might argue that the kinks are still being worked out at this point in a tour's run and that a show later would be stronger. Others say shows later in the run showcase a more road-weary act.
Carney assures "we'll be flying by the seat of our pants," something the band expects to continue throughout the tour by pacing itself.
"When we route our tours, we do it so that we're not on the road so long we get miserable, with three weeks on and three weeks off," he says. "The worst part for a band is touring six or seven weeks straight. Everybody is exhausted."
The band just hit the road after three dedicated sets of rehearsals — in June, July and for two weeks after Labor Day.
"We've got most of the songs figured out," says Carney, interviewed shortly before the third phase of rehearsals. "But you know, Dan and I have never been the type of band to sit around and rehearse. When we get in a rehearsal space, we usually just end up writing songs."
He says the Black Keys fleshed out the touring band with two members from Buffalo Killers, a band they've been friends with for a while: guitarist Andrew Gabbard and bassist Zachary Gabbard. Also in the touring band is Delicate Steve (Steve Marion).
"We've never played with these guys before, so we had to spend that time going over the parts," Carney says. "It went good. It's always fun to play with other talented musicians."
He says the band is boasting a pretty big production, "not over-the-top, like KISS-style. I've never seen our show live before. I heard it's cool."
What The Black Keys, Modest Mouse, repeat repeat • When 7 p.m. Wednesday • Where Enterprise Center, 1401 Clark Avenue • How much $22-$496 • More info ticketmaster.com
"The focus for both of us was wanting to hear electric guitars. It wasn't preplanned. It was just a guitar-heavy thing."

Patrick Carney