Performing a legendary concert in 1976 at San Francisco's Winterland Ballroom, classic rock act the Band went out with the biggest bang possible. The group said goodbye with the help of friends including Bob Dylan, Neil Young and Muddy Waters. The event was filmed by Martin Scorsese for a much-heralded documentary, "The Last Waltz."
A number of country, rock and Americana artists have banded together to keep the Band's spirit alive with "The Last Waltz Tour," coming Wednesday to Stifel Theatre.
"We pay tribute to how monumental that music was, the movie and the performance," says Warren Haynes, one of the tour's principal performers. "And we're all having a great time."
Also performing are singers Jamey Johnson and Margo Price, along with Ivan Neville, John Medeski, Don Was, Terence Higgins, Dave Malone, Cyril Neville, Bob Margolin, and Mark Mullins & the Levee Horns.
Haynes, who was involved with "The Last Waltz" tribute shows in 2016 and 2017, says the tribute doesn't replicate the 1976 concert. Instead, the artists choose favorite moments from the original show and make them their own.
"When we first did the show a few years ago, we started with the concept of three distinctly different singers — a beautiful blend of three completely different voices, which was a great thing about the Band a long time ago," says Haynes, a singer-guitarist known for his work with the Allman Brothers Band and Gov't Mule.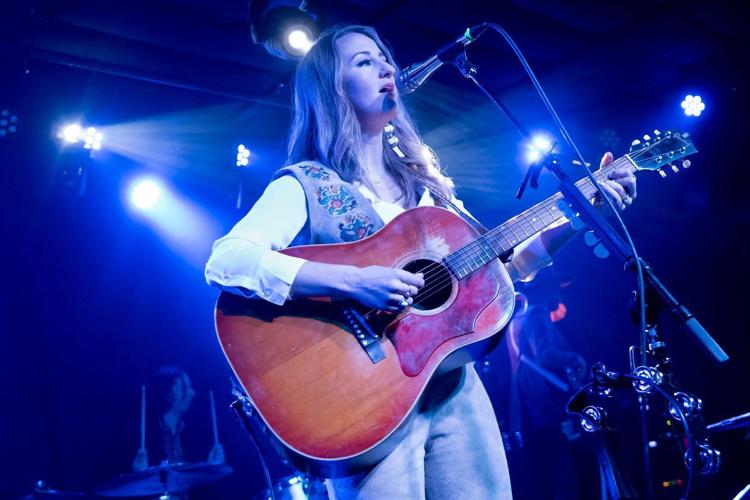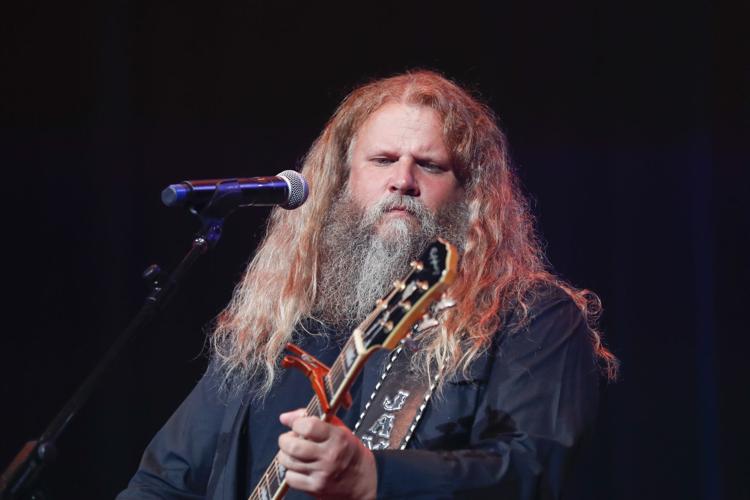 Some of the songs in the show include "The Weight," "Ophelia," "Mannish Boy," "Mystery Train," "Up on Cripple Creek" and "The Shape I'm In."
Deciding on the music involved some admittedly selfish choices by the participating artists, who each wanted their own favorites to make the cut. They also had to include the Band staples that audience members want to hear.
"We were all influenced by those original performances but doing them our way, especially from a vocal standpoint," Haynes says. "As a singer, the best compliment you can give anyone is doing it your own way."
Haynes says the "Last Waltz" documentary is one of his favorite films.
The tribute show opens with core singers Haynes, Johnson and Price, with Was (bass), Higgins (drums), Medeski (keyboards) and the Mark Mullins & the Levee Horns. They perform about a half-dozen songs before guests are introduced. The evening includes two sets.
"It's very celebratory, and there are so many wonderful moments," Haynes says.
He says the arrangements of the Band's classic material vary. Some are similar to versions heard in "The Last Waltz" or on the original studio recordings. Other arrangements are completely new.
Haynes, who discovered the Band around age 13, thanks to an older brother with a great record collection, says the music was a change of pace from sounds of the 1960s. The group's albums included "Music From Big Pink" (1968) and "The Band" (1969). Members included Robbie Robertson, Levon Helm and Rick Danko.
"There was so much great music at the time, and all of a sudden, there was another sound completely different from what everyone else was doing," Haynes says. "And they weren't just choosing their influences from one genre or from one decade or generation.
"It was a lot of music that divided the parameters of rock 'n' roll and created this whole other genre. From that point forward, it opened the door for so many artists to do that sort of thing. When they did it, it was fresh and new."
Haynes is dropping a special album, "Warren Haynes Presents: The Benefit Concert Volume 16," on Dec. 13, with proceeds benefiting Habitat for Humanity.
The album was recorded at his 2014 Christmas Jam event and features himself along with Gov't Mule with Jackie Greene, Billy & the Kids (Bill Kreutzmann of Grateful Dead, Tom Hamilton of American Babies and Joe Russo's Almost Dead, Reed Mathis of Tea Leaf Green and Aron Magner of Disco Biscuits), Jason Isbell and the 400 Unit, and Hard Working Americans (Todd Snider, Neal Casal, Dave Schools & Duane Trucks of Widespread Panic, Chad Staehly of Great American Taxi) and others.
"That was a very special show," Haynes says. "We're really glad it was documented and will come out for release. I have wonderful memories of that show."
What "The Last Waltz Tour" • When 7:30 p.m. Wednesday • Where Stifel Theatre, 1400 Market Street • How much $39.50-$150 • More info ticketmaster.com