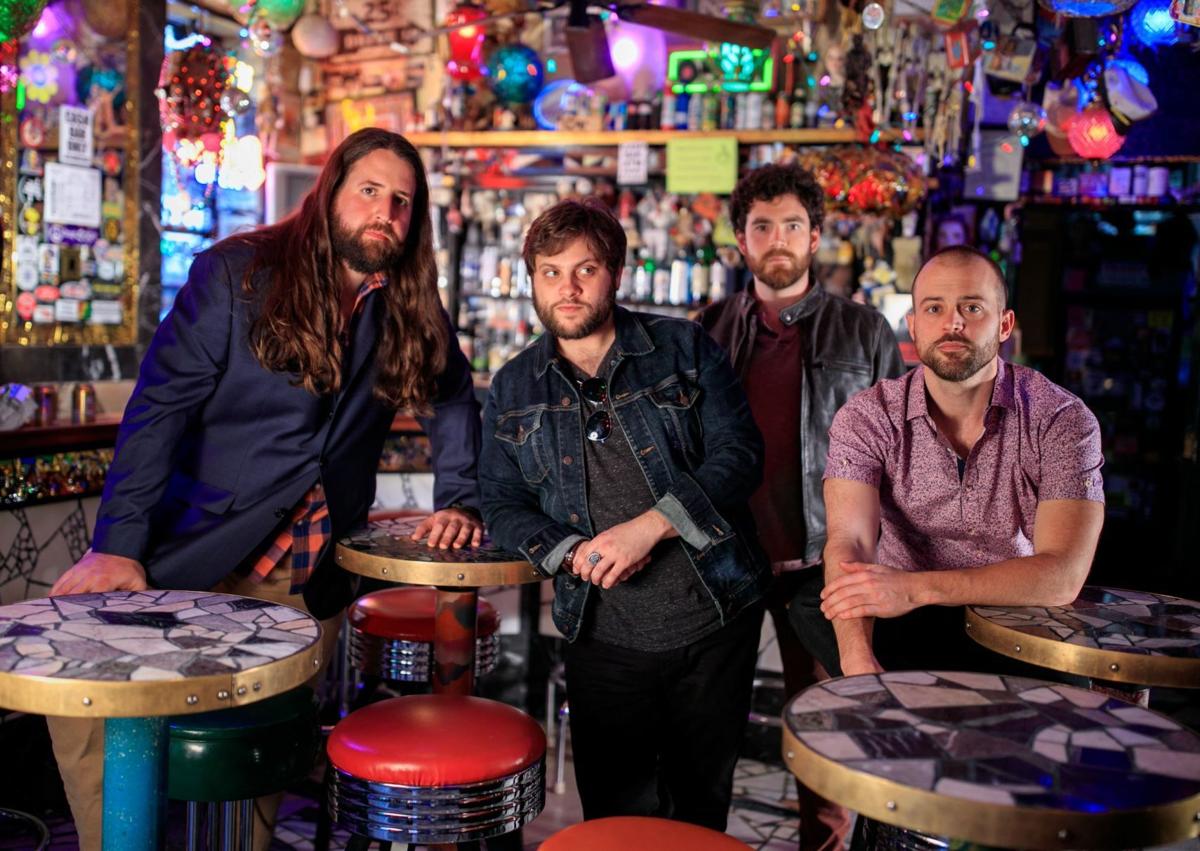 When the Mighty Pines celebrate their new album, "Late Last Night," they will do so playing to a significantly smaller crowd than usual. The St. Louis band will play to a completely empty house.
The show Saturday night at the Pageant will be broadcast live to fans at home. It's the first in a series of livestreamed shows that will take place at the venue on Saturday nights this month.
The Mighty Pines once opened for Railroad Earth at the Pageant, but lead singer and guitarist Neil Salsich says the band has wanted to headline there for a while.
And the fact that there won't be a live audience hasn't dampened the band's enthusiasm.
"We're just grateful and excited," Salsich says. "When this virus hit, it really messed up our plans. We had this record coming out, and we had a tour ready to go. We were going to headline at Delmar Hall. Then things got totally up in the air."
The Pageant contacted the band about streaming without an audience, and the timing made sense. "I'm excited about being able to give the record a proper release," Salsich says.
The band has livestreamed before on its own platforms, but this is "interesting because it's new territory, and it's a lot of fun," he says. "It's just a band playing in a room. But it'll definitely feel strange when we finish a song and there's no sound. Our streams have gotten amazing responses from fans, so we gotta trust they'll be out there listening."
Saturday's show comes as the band releases what Salsich says is "the best work we've ever done — the biggest work we've ever done. This album is everything to us."
With "Late Last Night," which includes "Thoughts Come Rushing" and "Time Slows Down," the band strikes out on a new path. In addition to Salsich, the band includes Gerard Erker (mandolin, banjo, vocals), John Hussung (bass, vocals) and Mike Murano (drums).
"We finally found the real sound of our band," Salsich says. "We're taking all the music we've been influenced by in our lives and finally had the skills to record it — make it real."
Until now, the Mighty Pines mostly existed in bluegrass circles, though he says the label only loosely applied to the band. "That was just one way of expressing the music we want to make," Salsich says. "But the new record is a major step in a new direction."
Only two songs from "Late Last Night" fall into bluegrass territory: "Nantucket" and "Time Slows Down."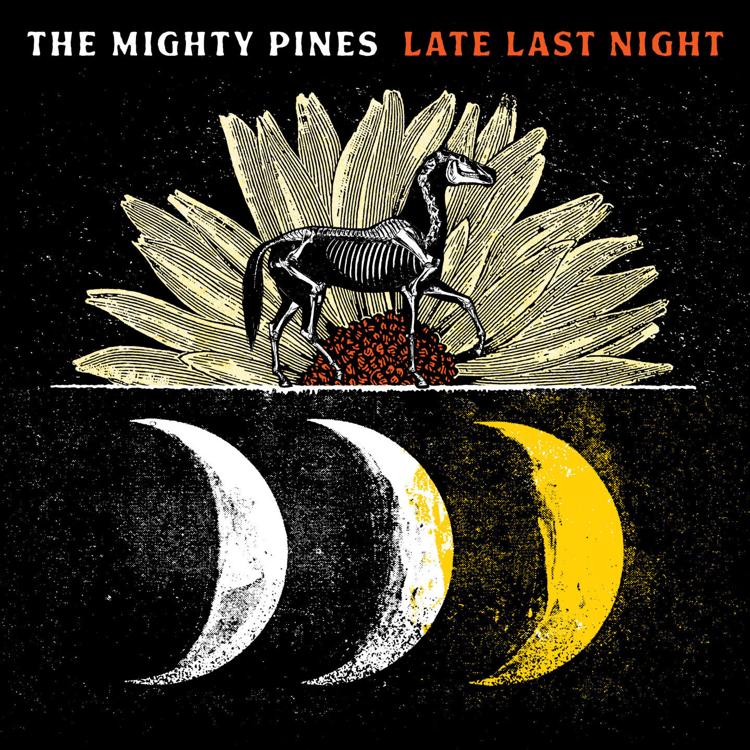 On "Late Last Night," he says, the band wrote more in the vein of rock, country and soul, which represents more of what the band really is.
"It was ultimately a great journey being able to record an album we knew was us," he says. "There were so many times we wanted to do other things and realize these sounds. To be able to take influences from a whole life of listening to music and turn that into your own music is an incredibly exciting thing. That's what set this album apart."
Those influences are varied, including the Grateful Dead, the Meters and Van Morrison. Several members of the Mighty Pines (including Salsich) play in Sean Canan's Voodoo Players, a popular St. Louis tribute band that covers acts such as Prince, the Band, the Rolling Stones and the Beatles.
Helping the Mighty Pines expand their sound is Los Lobos keyboardist Steve Berlin, who produced "Late Last Night." Previously, the Mighty Pines produced itself, including on its 2017 album, "Lonesome Blues."
"I have to give us credit: We sounded pretty good in that regard," Salsich says of the earlier album.
But Berlin brought a new dimension to the band.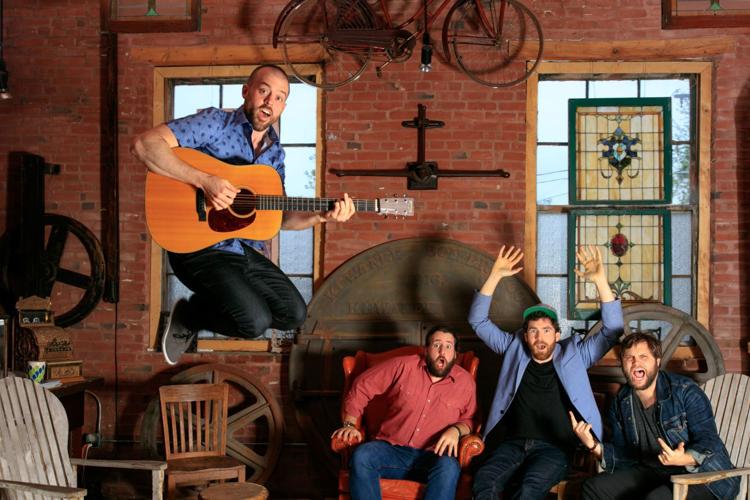 "It was just amazing to have a real producer like Steve, who's won Grammys," he says. "It's like being a baseball team that's really good, then having great management."
With Berlin on board, Salsich says, "we could finally get sharp with recording. We've been a live band touring the country heavily since 2017. We got that down. But recording is another universe. The first time we listened to it back I was so pleased and happy."
The Mighty Pines have supported bands including Sam Bush, JJ Grey & Mofro, the Dead South and Parker Millsap.
The band sent Berlin demos for the album, and he decided which songs he wanted to produce.
"Our songwriting was exploding," Salsich says. "In the past, we barely had enough songs to record. This time we had lots of songs. Steve picked what he thought were the best songs from the larger batch, and that's what became the album."
Though the members of the Mighty Pines weren't necessarily big fans of Los Lobos, Salsich says, they were thrilled to work with Berlin. "They're legends. I couldn't believe I was this little musician who started in St. Louis now in the studio working with a member of Los Lobos. It was a pinch-me moment."
Other producers were courted, but the band was attracted to Berlin's attitude and energy.
The Mighty Pines released "The Mighty Pines Live" in 2018 and EP "Blissful Vision" in 2016.
Stay up-to-date on what's happening
Receive the latest in local entertainment news in your inbox weekly!