Tweet's eye-opening debut single, "Oops (Oh My)," put her on the map. But the R&B singer admits she wasn't sure how well it would do.
"I thought people were going to laugh at it," she says of the song from her 2002 album, "Southern Hummingbird," that includes a popular chorus.
Oops, there goes my shirt up over my head
Oops, there goes my skirt droppin' to my feet
Ooh, some kinda touch caressing my legs
"I thought it was a dumb, gimmicky song," she says. "I had no idea people would love it. I never thought it would be a hit."
The song, featuring a rap by Missy Elliott and production by Timbaland, was an out-of-the-box smash, topping Billboard's R&B chart. It was also a top 10 hit on the Billboard Hot 100.
"Southern Hummingbird" sold close to a million copies, mostly on the strength of "Oops (Oh My)" and follow-up singles "Call Me" and "Boogie 2Nite," the latter featuring "Smoking Cigarettes" as its B-side.
Tweet is continuing a 20th anniversary tour of "Southern Hummingbird," coming to City Winery for two shows May 14. She will perform from that album and from "It's Me Again" (2005) and "Charlene" (2016).
Her "Southern Hummingbird" wine, A Star Moscato, has been revived and will be sold at the venue.
She says the impact of the album is timeless.
"I'm still on the road today from that album," says Tweet, aka Charlene Keys. "I'm still being approached daily about how the album saved lives. There was a woman at an event who said the album stopped her from committing suicide."
The album's intro, "So Much to Say," lyrically references a difficult period in Tweet's life when she was contemplating a handful of pills. She triumphed over those feelings.
"It has had a great impact I never thought would happen," she says. "I was just doing music — the music I love and music I wrote. It was fresh music, something people had never heard before. People could relate, and I was a voice for them. It was never really my mission to save lives or have an impact."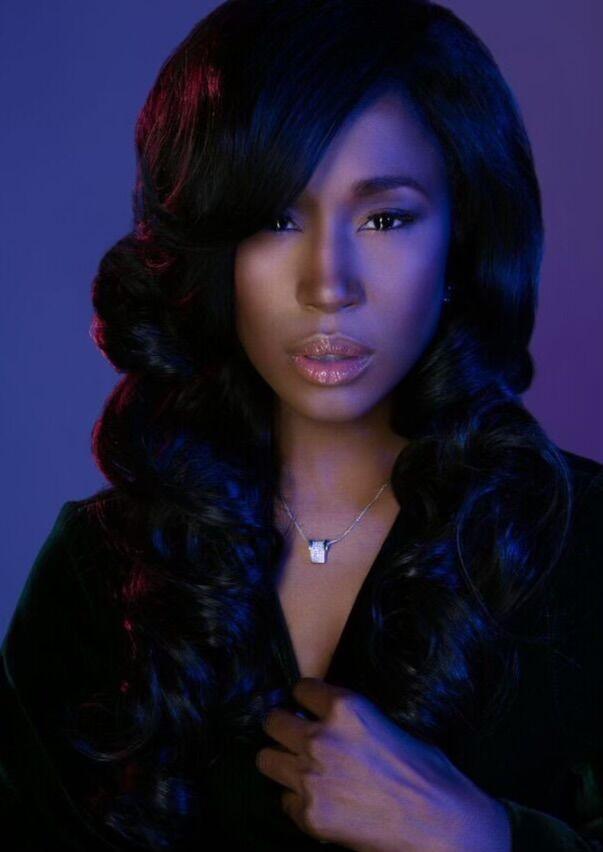 Tweet says she never intended to be a solo performer. Though she has always admired singers such as Diana Ross and Aretha Franklin, she thought groups would be her path. She had performed in gospel and rap groups in high school and was in DeVante Swing's group Sugah before her "Southern Hummingbird" days.
After contributing vocals to albums by Elliott, Timbaland, Ja Rule and others, Elliott convinced Tweet that she could be an artist in her own right and took her to New York City to make it happen.
She and Elliott go back as far as 1994, which was the same year she met Timbaland. They were all part of Swing's Swing Mob collective. Both Timbaland and Elliott were key to "Southern Hummingbird."
"We go way back before anybody was anything," she says. "I've learned a lot from them. They're both serious about their craft and allow people to be themselves. They told me not to be anybody else."
The pair's influence is clear on Tweet's "Oops (Oh My)," a song she says was intriguing to many because people didn't know if it was really as naughty as it sounded.
For her, it wasn't. She had seen a doctor years ago on "The Oprah Winfrey Show" who urged viewers to get naked in front of a mirror and love what they see. She added her own twist to that in writing the song that would become a women's anthem.
"Call Me," co-written with Elliott and produced by Timbaland, was the second single from the album and the last song recorded from the album. It was also used in a commercial by a major phone carrier.
The song came about after Elliott told her the project needed one more uptempo song; "Boogie 2nite" came about for the same reason.
Upbeat songs aren't Tweet's favorite to record.
"I'm more into midtempo or slow, get-in-your-feelings (songs)," she says. "This was my second single, and I didn't want it to be my second single. I wanted 'Smoking Cigarettes' to be my second single. I did a video and everything."
The video was never released. She blamed it on her being caught up in a record label merger at the time.
People she had trusted at the label were gone, and she eventually took a hiatus from the industry and did a lot of soul searching, went to church and redirected her life to God.
"I didn't want to be in the industry," she says, though later "the industry came calling."
She says new music is on the way. She released "Neva Gonna Break My Heart Again" in 2021, "Neva Felt This Way," "Remedy" and "I Admit It" in 2020, and has a complete album ready to go.
In the meantime, she revisits "Southern Hummingbird," the album that "sealed the deal that all the hard work was worth it," Tweet sasy. "It gave me confidence that I could do my thing."
What Tweet • When 4:30 and 8 p.m. May 14 • Where City Winery, City Foundry, 3730 Foundry Way • How much $42-$52 (8 p.m. is sold out) • More info citywinery.com/stlouis