St. Louis' hit hip-hop wave of the 2000s wouldn't be complete without Huey and "Pop, Lock & Drop It."
The Kinloch native's 2006 Top 10 hit, which even included a dance, is as much a part of the city's rap pedigree as anything by bigger-name artists such as Nelly and Chingy. Any conversation about local rap music's key hits must include "Pop, Lock & Drop It."
His song is nothing less than a bona fide St. Louis classic.
Huey, aka Baby Huey (Lawrence Franks Jr.), was killed June 25 in a double shooting in the 8100 block of Martin Luther King Drive in Kinloch, outside his family's home. (He lived in a loft downtown.) St. Louis County Police identified Huey as being 32, though he's said elsewhere to have been 31 years old.
His journey from adolescence into adulthood was tough. He attended Berkeley and McCluer high schools only for a while, later earning his GED, and was briefly jailed on a weapons possession charge.
But he found his way through music.
Signed to Jive Records/Hitz Committee, Huey released "Pop, Lock & Drop It" when he was 19. He told the Post-Dispatch that the song would be a "whole new twist for St. Louis. It'll be versatile for the ladies and a little thug in it for the men. It's a little bit of everything."
The song was the first single from his album "Notebook Paper."
"I looked at the whole game and placed it into a notebook, and now I'm making cash off the notebook," he said at the time, explaining the album's title. "I also called it that because I thought it was different. Most people name their CDs after themselves their first time out or name it after their single."
"Pop, Lock & Drop It" was as infectious as anything on the radio at the time and made Huey a new face on MTV and BET. The song hit the Top 10 on several Billboard charts, going as high as No. 2 on the Hot Rap Songs chart. The video currently has 50 million views on YouTube.
All for a song he wrote in an hour.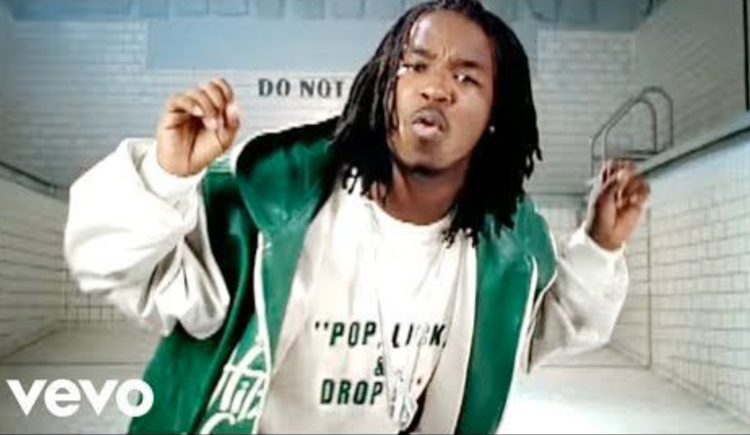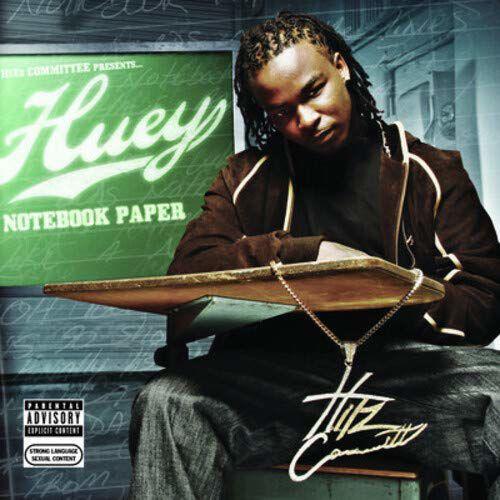 "Notebook Paper" (2007) came out swinging, packed with artists including T-Pain, Bow Wow, Yo Gotti, Mario, Trey Songz and Lloyd, along with production by Mannie Fresh, Jazze Pha, Stargate and Laudie.
The album debuted at No. 26 on the Billboard 200 chart and at No. 10 on the Top R&B/Hip-Hop Albums chart after selling 29,000 copies in its first week, an opening tally that was lower than expected.
That he came out the gate with a hit but never duplicated that success led to his being labeled a "ringtone rapper," a term used for artists whose songs some say are destined to be smartphone ringtones. Complex.com included Huey in a piece on the history of ringtone rap, along with his fellow St. Louis rapping comrades Jibbs ("Chain Hang Low") and J-Kwon ("Tipsy").
That perception was a lasting one. In 2019, USA Today curated a Spotify playlist titled "One-Hit Wonders of the '90s and '00s" that included "Pop, Lock & Drop It" along with "Right Thurr," "Tipsy" and "Chain Hang Low."
Huey split with Jive Records/Hitz Committee after "Notebook Paper."
"Don't get me wrong — we made some money," he said. "But as far as affiliations and networking, it was a failure. There was a lot of (mess) going on with the whole Hitz Committee thing. ... We didn't get the outcome we wanted."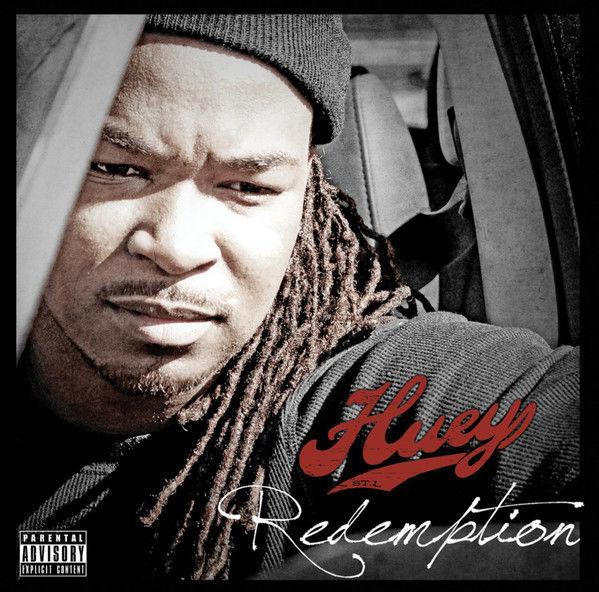 "Redemption" (2010), featuring the single "Smile & Wave," followed "Notebook Paper" but with less impact. The same year, Huey performed at Super Jam at what's now called Hollywood Casino Amphitheatre. The event was headlined by Drake and Gucci Mane.
Huey released a 2013 mixtape, "Project H," and at the time announced he was signed with rapper Waka Flocka Flame's Brick Squad. He was poised to show a different side — that he was never that "Pop, Lock & Drop It" guy he seemed destined to be.
"That was just a record that worked," he says of "Pop, Lock & Drop It." "I never thought it would be the record for me, but it was. And with that happening, it got in the way of what I wanted to be looked at as."
In fact, he said he'd never make a "dance record" again.
"I'm doing me now, examining life and my situations, things I see and been doing. It's about the struggle of me and my career. The music is versatile. It's hood, it's street and it's urban pop," he said. But his relationship with Brick Squad was brief, and an album never materialized.
While he had been dismissed by many as a one-hit wonder, he kept working hard. "The more they told me I couldn't do it, the more I wanted to," he said.
In 2019, Chingy brought Huey onstage as a surprise guest during his set on the Millennium Tour at Enterprise Center.
Huey released a new song called "Pulled Away" earlier this year.
Huey's last Instagram post was on Thursday, advertising a pool party video shoot, indicating he still on his grind, though he also wanted to get into the business of building apartments. The video was to be for a song titled "Lapdance."
His last tweet, dated April 2019, was a RIP to Los Angeles rapper Nipsey Hussle.