Dionne Warwick says that, practically every time she's out in public, someone approaches her to ask when she's releasing a new album.
"It was happening on a regular basis," Warwick says. Her last album was "Feels So Good" in 2014.
"I didn't realize I hadn't recorded in five years, or how much it meant to know I was missed," she says. "But it didn't feel like I was away that long."
She knew there was one thing to do: Release a new album.
With "She's Back," Warwick delivers an R&B effort full of guest appearances and her own classic gems. She's known for songs including "That's What Friends Are For," "Walk on By," "Do You Know the Way to San Jose," "Heartbreaker" and "I'll Never Love This Way Again."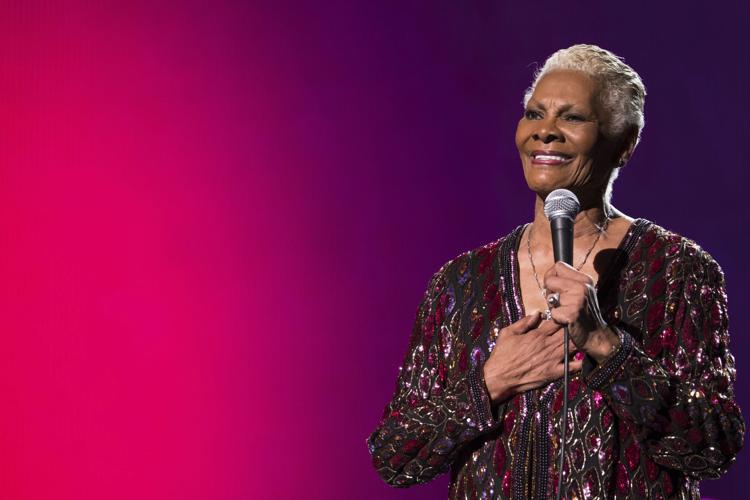 "People can finally say 'she's got something new,' and they're enjoying it," Warwick says. She performs Saturday night at Stifel Theatre with Peabo Bryson and Deniece Williams.
In recording "She's Back," Warwick says, she took the same approach as always, starting with good songs.
Opening the album is "Am I Dreaming," a cover of an old Atlantic Starr song. Here, she recorded with singer Musiq Soulchild. "It was quite interesting," she says. "Don't laugh at me, but I didn't know who Musiq Soulchild was. When I went to record, it was the first time I met him, and he was a lovely young man, exceptionally musical. It was a joy to record with him."
Warwick also records with R&B singers Brian McKnight ("Forever in My Heart") and Kevon Edmonds ("How to Keep the Music Playing").
She calls McKnight a dream. "Who wouldn't want to work with him — are you kidding me?" She knew Edmonds from the group After 7; his brother, Kenneth "Babyface" Edmonds, produced hits for her cousin Whitney Houston. She calls his voice angelic.
Kenny Lattimore is on the project as well, on "What Color Is Love."
The album's big surprise, though, is Warwick's collaboration with rapper Krayzie Bone of Bone Thugs-N-Harmony for a new version of "Deja Vu." Warwick's son, producer and songwriter Damon Elliott, worked with the group years ago and stayed in touch with the rappers. She says the song originally started with Krayzie Bone, and the rapper reached out about her singing on it.
"I never thought I would record with him. It's an absolute first," she says of recording with a rap artist.
On "She's Back," Warwick includes a timely update of "What the World Needs Now Is Love."
"Well, it is something the world needs," she says. "It's really that simple. We have to get back to being human beings. We definitely need some love."
The album reestablishes Warwick as a force on the music charts. The new album hit No. 3 on Billboard's Top R&B albums chart.
"It's so nice to know that people were reacting positively toward the CD. They are some great songs, and I'm greatly appreciative," she says. "You never expect it, but it's something you love to have, and it's nice when it happens."
What Dionne Warwick, Peabo Bryson, Deniece Williams • When 8 p.m. Saturday • Where Stifel Theatre, 1400 Market Street • How much $70-$125 • More info ticketmaster.com