Old Salt Union is in a place "Where the Dogs Don't Bite."
That's the title of the Belleville band's new album, which it will celebrate with a concert this weekend at the Atomic Cowboy Pavilion.
With "Where the Dogs Don't Bite," frontman and bassist Jesse Farrar says, Old Salt Union has its "flagship album."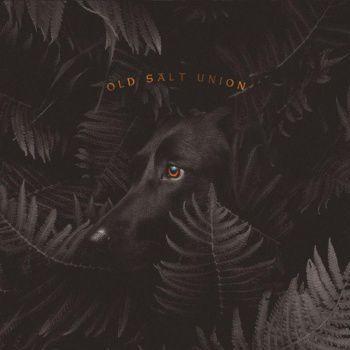 "I feel like we say that for every record," Farrar admits. "We settled into who we are and what we represent. It's the first real project where we put forth more thought than any other project, from the packaging and artwork to the song list.
"I wanted to release a really complete project, and I think this is our best effort at that. We all walked away from the record able to brush off our hands saying, 'This is complete.' We've never said that before."
The band considers its live shows its bread and butter and had always wanted to capture that vibe on an album. For the first time, it succeeded in doing that.
Farrar also says the new album is darker and more dramatic than past efforts. The group explored "being more honest in the songwriting, rather than singing about mountains and the road," Farrar says. "We're exploring the darker side of emotion. It's been a long time since we released an album of completely new material, so we had a lot of years to unpack on the road, and we did more looking inward then outward."
Farrar says Old Salt Union identified as a bluegrass band for years. "Initially, we didn't know any better, and we had standard instrumentation that was so bluegrass," he says. "But now we're sticking with 'alternative string band.' I think that's broad enough to encompass everything we do and what we're about" — outlaw country, folk, bluegrass and rock.
Guitarist Graham Curry is definitely the young blood in the group. He has been with the band for a year.
"We got to explore his brain and what he's like as a creative mind," Farrar says. "I don't like the word 'virtuoso,' but he's 21, and he's incredibly good — one of the better flat-pickers around. The way his mind works is so unique, and he brings youth and energy to the band — and amazing solos and improvisation. He's solid as a rock and makes us finally feel complete."
"Where the Dogs Don't Bite" is the second Old Salt Union album on Compass Records of Nashville, Tenn. The band released a self-titled album for the label in 2017 that was a reimagining of some of its previously released songs. The last album of original material was "Cut and Run" (2015).
The recording was knocked out in four days at Compass Records and was a positive experience, especially working with producer (and Compass co-owner) Alison Brown. She plays guitar on the title track.
"We got to sit down with her and just start from scratch — go over the best way to lay out this song, figuring out the best arrangements," he says. "It was refreshing to have this new stuff and start fresh."
(tncms-asset)ed5c66dc-baae-11e9-8c32-00163ec2aa77[2](/tncms-asset)
The video for "Big Dreams, Small Talk," shot in Belleville, recently was released. Before that was a video for "Tell Me So," featuring Bobby Osborne of the Osborne Brothers (not to be confused with Brothers Osborne).
"That was huge — he's 88 years old," Farrar says. "He does little harmonies on the song, the video is fun and we got to hang with him." "Ebb & Flow" is forthcoming as a single.
What Old Salt Union album release concert with Jon Stickley Trio and Grassfed • When 8 p.m. Saturday • Where Atomic Cowboy Pavilion, 4140 Manchester Avenue • How much $15 • More info ticketweb.com
What Old Salt Union • When 7 p.m. Friday • Where Vintage Vinyl, 6610 Delmar Boulevard • How much Free • More info vintagevinyl.com