It's not every year St. Louis gets two separate tours within six months from an A-list hip-hop star, but thanks to Wiz Khalifa, that's what happened.
He followed a sold-out February concert with Curren$y at the Pageant with his new "Decent Exposure Tour," which played Thursday night at Hollywood Casino Amphitheatre. More than 13,000 fans came to see Wiz Khalifa with special guests French Montana, Moneybagg Yo, Chevy Woods and DJ Drama.
The weed-centric rapper once again blazed his way through just over two dozen songs in 90 minutes.
Looking like Snoop Dogg's muscular baby brother and just as smoky, Wiz Khalifa has admirably grown as a performer — likable and wanting nothing more than to have fun. And it shows.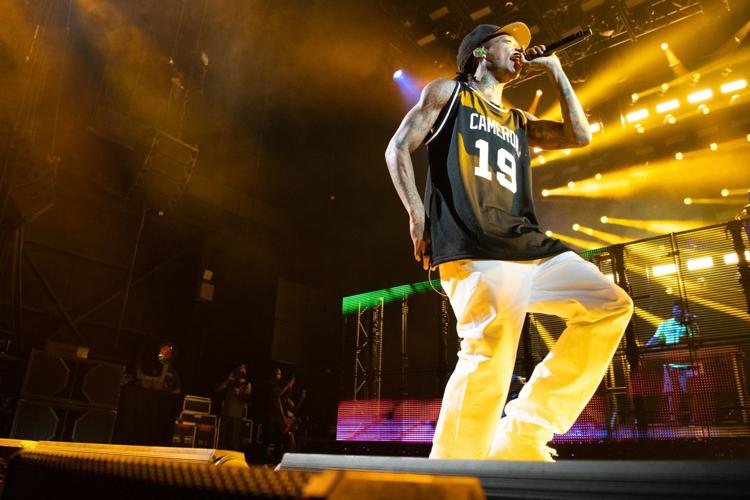 Opening with "King of Everything," "Alright" and "Bout Me," the lanky rapper grooved and glided around the colorful set that included an extension into the audience. "You and Your Friends," "Black and Yellow," "On My Level," "We Dem Boyz," "Work Hard Play Hard" and "Roll Up" were delivered with laid-back ease and efficiency.
He paid homage to Dr. Dre and his former touring mate Snoop Dogg with a bit of "The Next Episode" and threw out inflatable joints, a staple at his shows, during "Reefer Party." French Montana returned to the stage to lend a hand on "Slide," as did Chevy Woods for "Taylor Gang." Wiz Khalifa gave a nod to Lil Nas X's record-breaking "Old Town Road" at the end of "Promises."
Signature ballad "See You Again," his big hold-up-your-smartphone moment, was a poignant portion of the show and featured pictures of the late rappers Mac Miller and Nipsey Hussle.
Wiz Khalifa's support acts didn't fare so well. French Montana's limitations as a performer and rapper came through on "Unforgettable," "Don't Panic," "No Stylist" and "Pop That," though his use of young dancers from Uganda during "Unforgettable" was admirable. We don't know what to make of Montana's twerking DJ Duffey.
Moneybagg Yo may have fared slightly better on songs such as "Bigg Facts," "Rolls Royce," "Don't Kno" and "Gang Gang," though not by much. Near the end of his set, he ran into the audience, sending young fans into a frenzy.
Wiz Khalifa and French Montana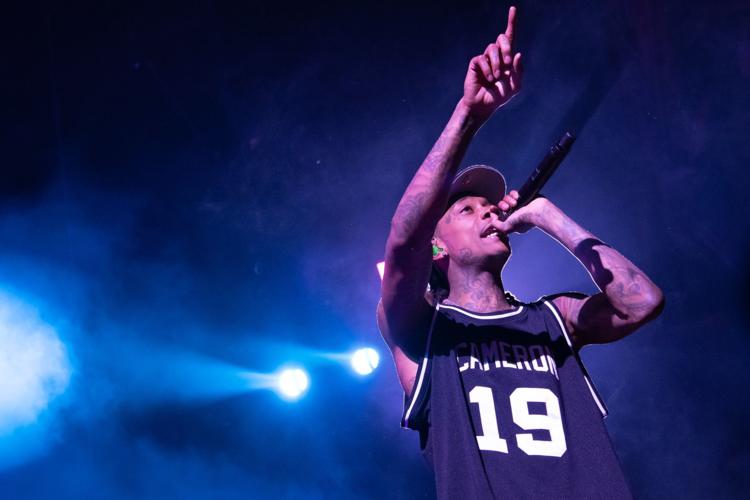 Wiz Khalifa and French Montana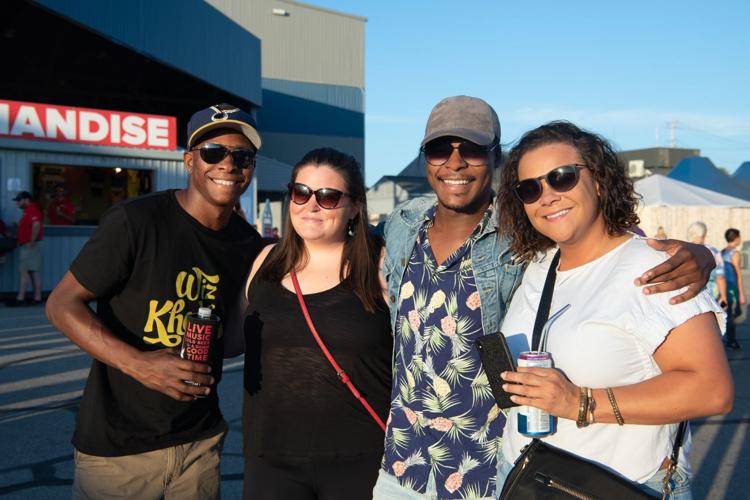 Wiz Khalifa and French Montana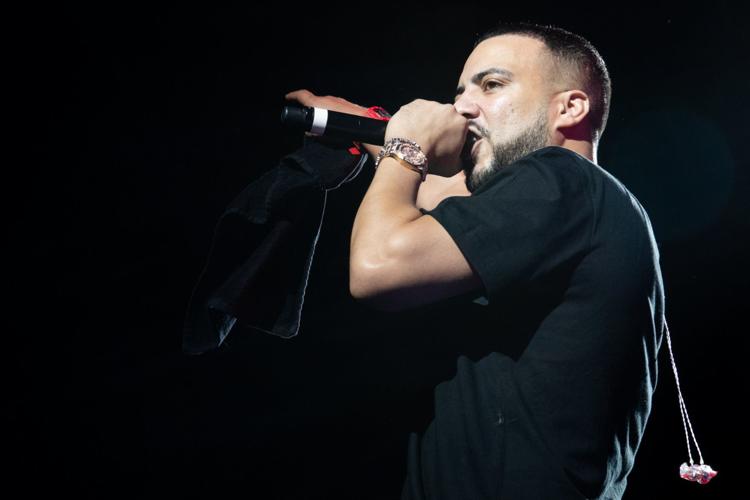 Wiz Khalifa and French Montana
Wiz Khalifa and French Montana
Wiz Khalifa and French Montana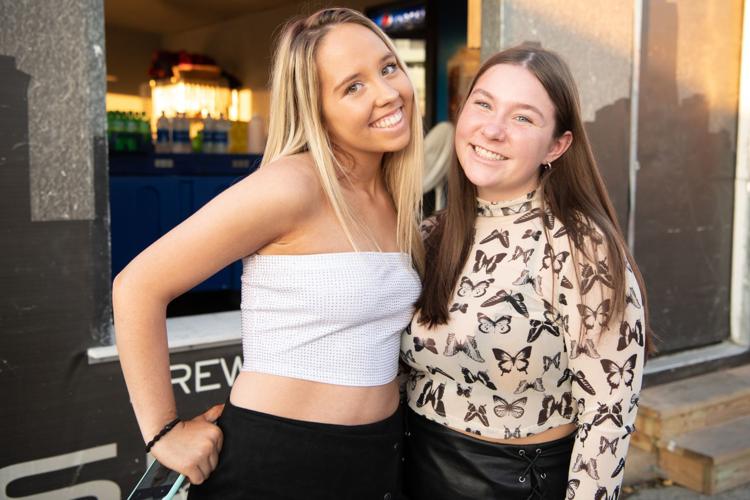 Wiz Khalifa and French Montana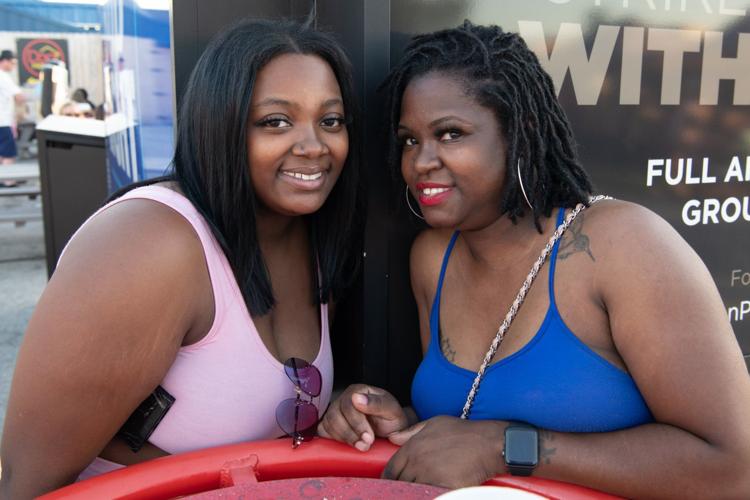 Wiz Khalifa and French Montana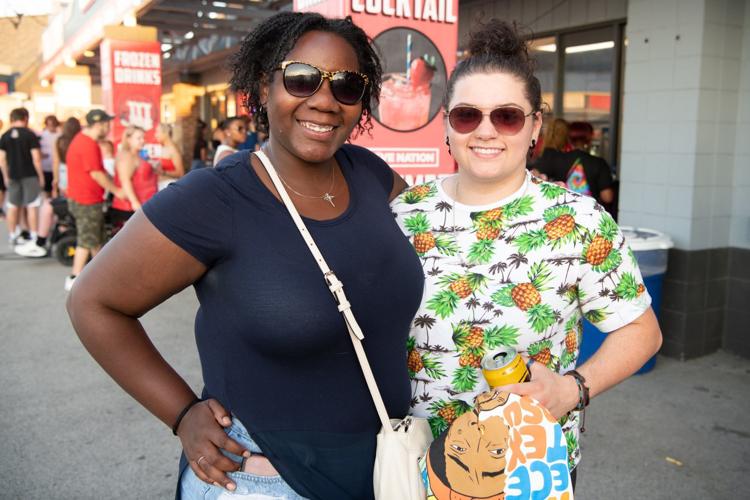 Wiz Khalifa and French Montana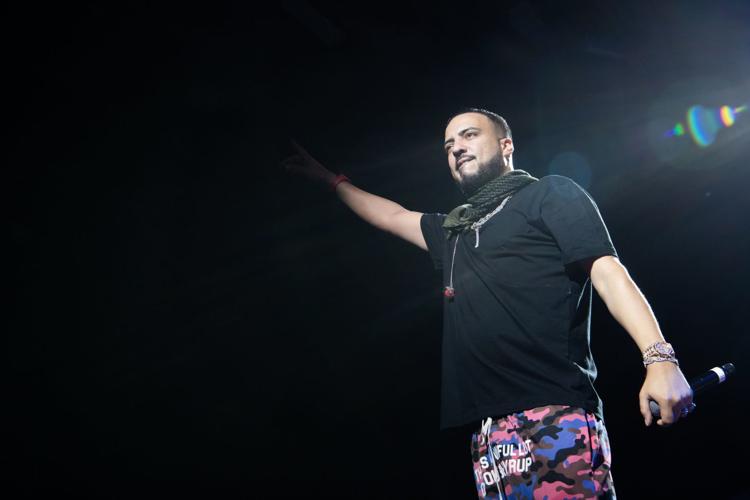 Wiz Khalifa and French Montana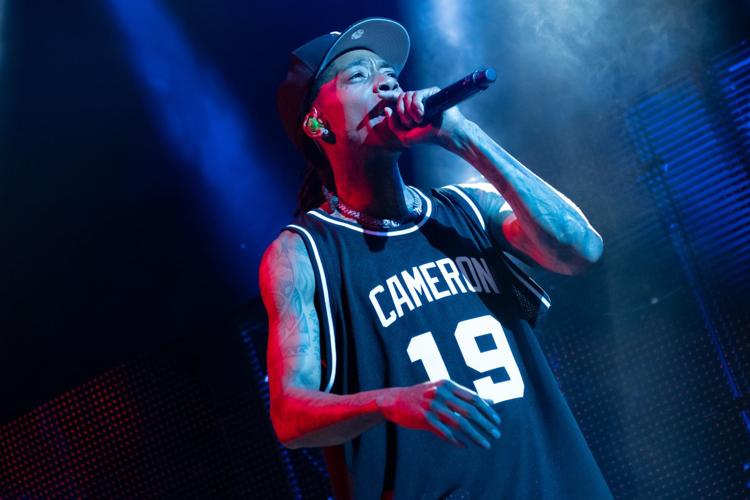 Wiz Khalifa and French Montana
Wiz Khalifa and French Montana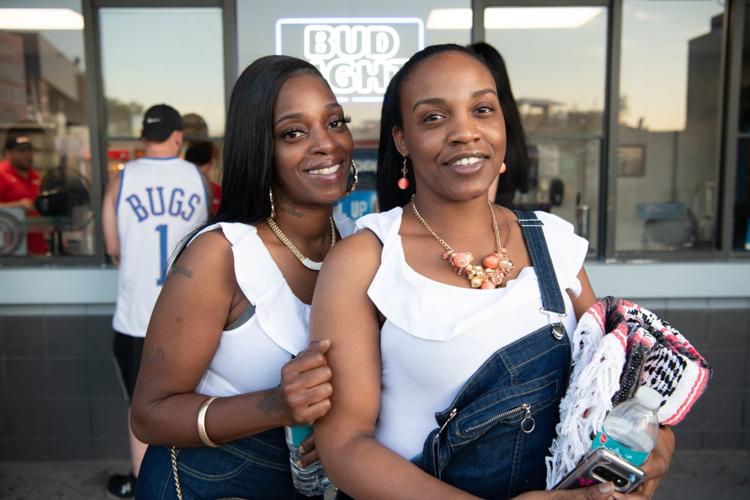 Wiz Khalifa and French Montana
Wiz Khalifa and French Montana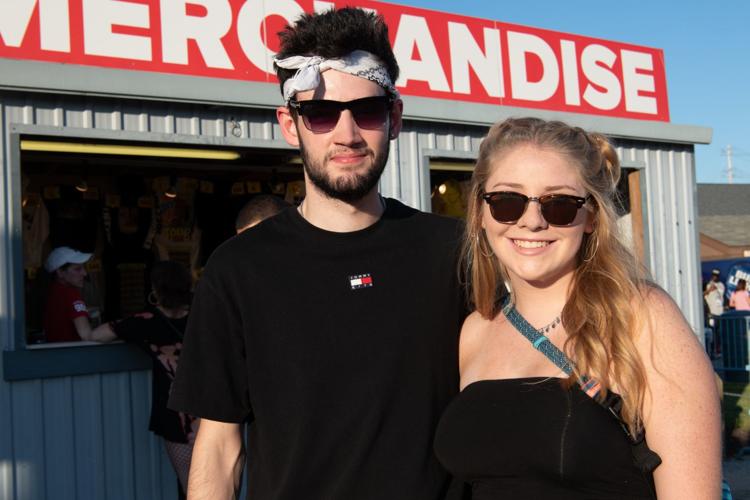 Wiz Khalifa and French Montana
Wiz Khalifa and French Montana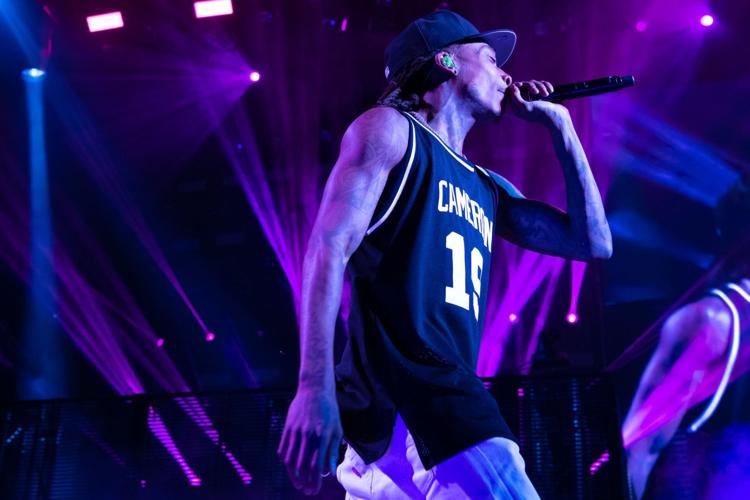 Wiz Khalifa and French Montana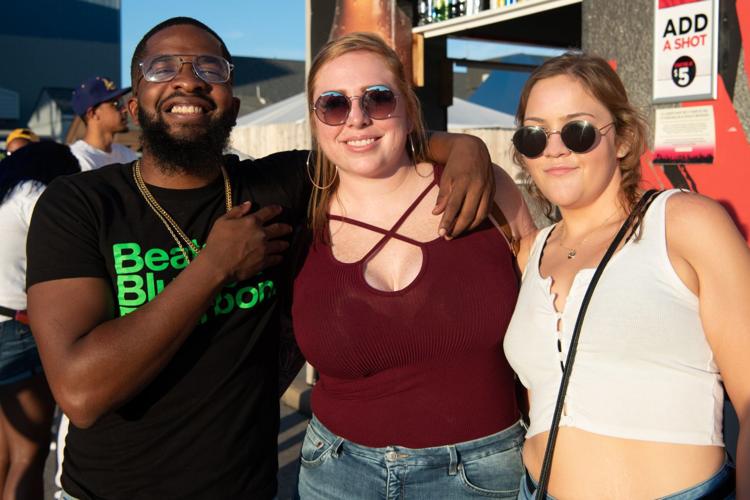 Wiz Khalifa and French Montana
Wiz Khalifa and French Montana
Wiz Khalifa and French Montana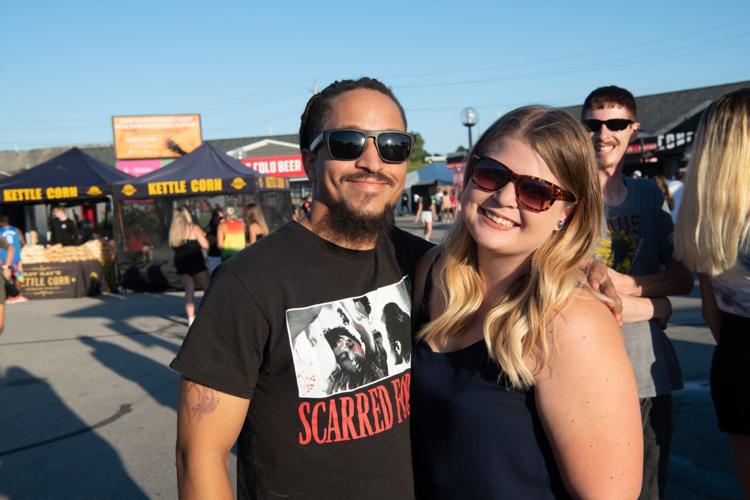 Wiz Khalifa and French Montana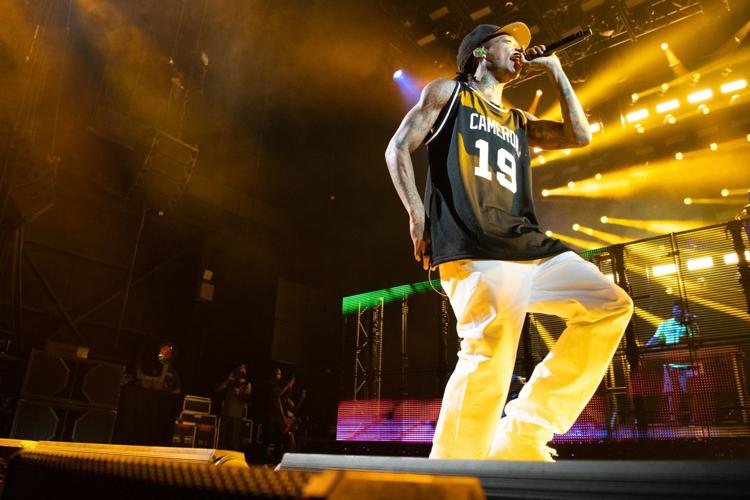 Wiz Khalifa and French Montana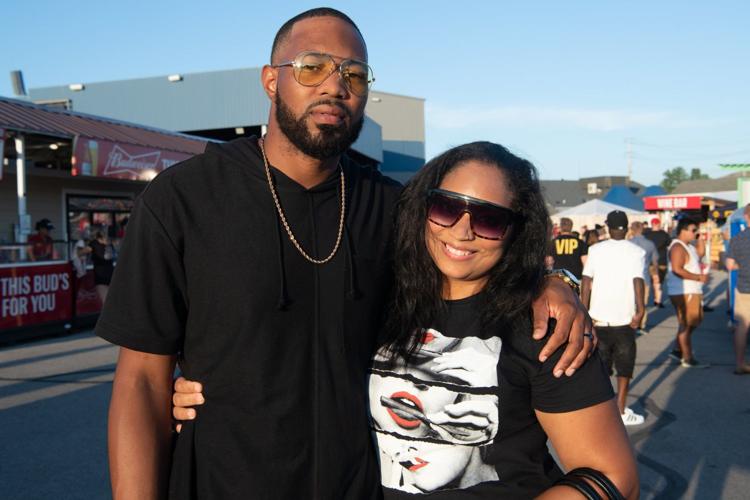 Wiz Khalifa and French Montana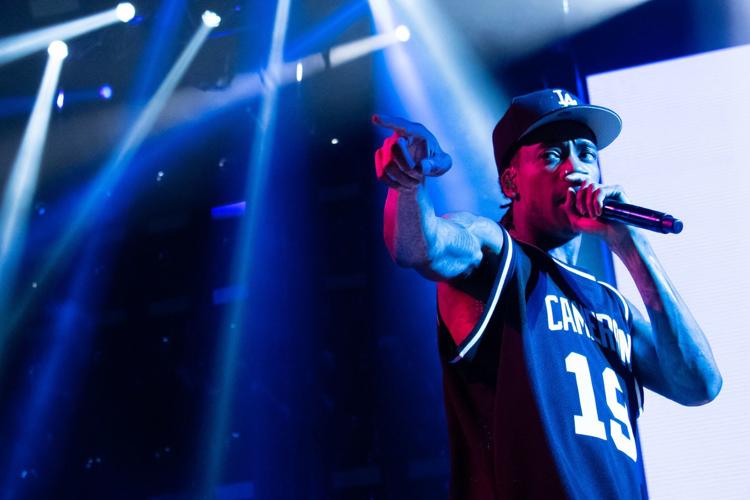 Wiz Khalifa and French Montana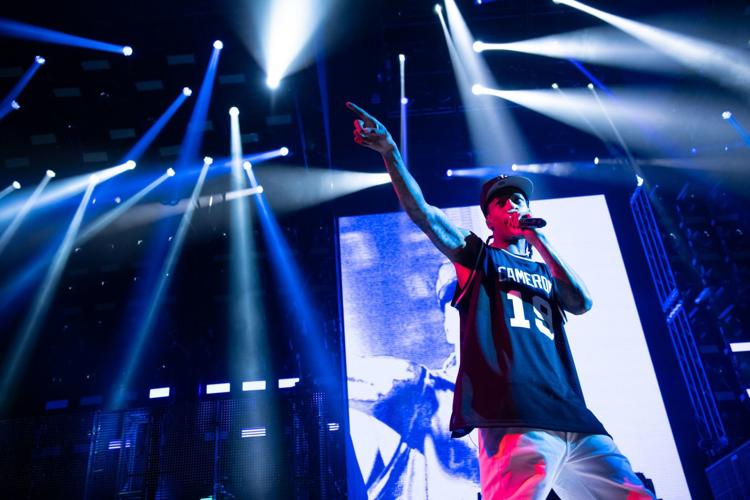 Wiz Khalifa and French Montana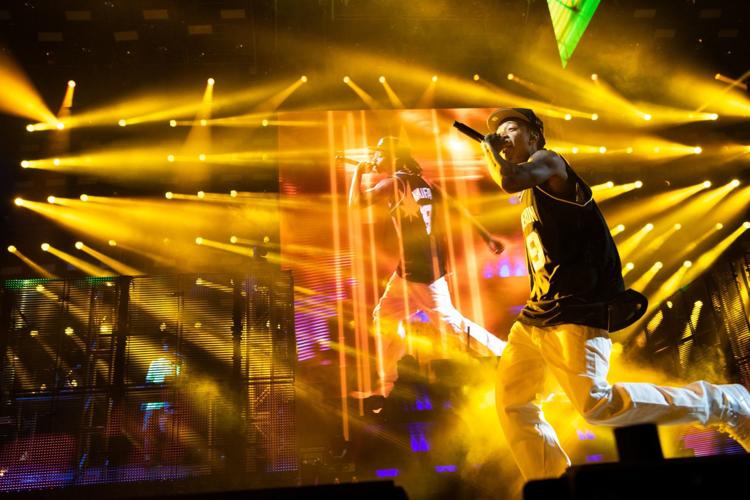 Wiz Khalifa and French Montana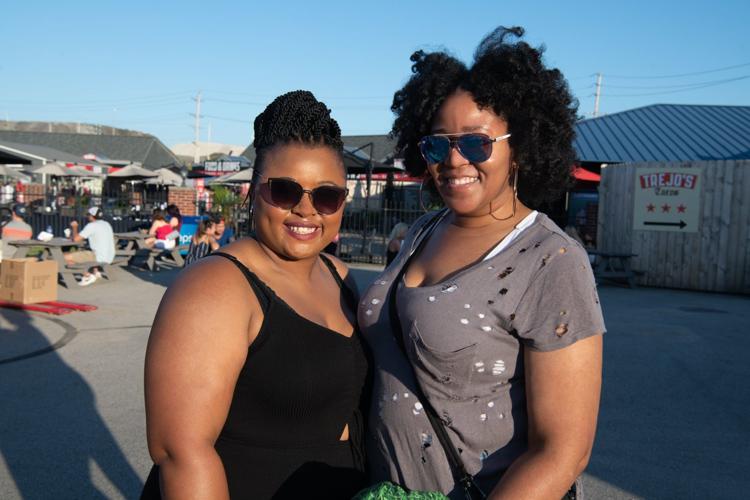 Wiz Khalifa and French Montana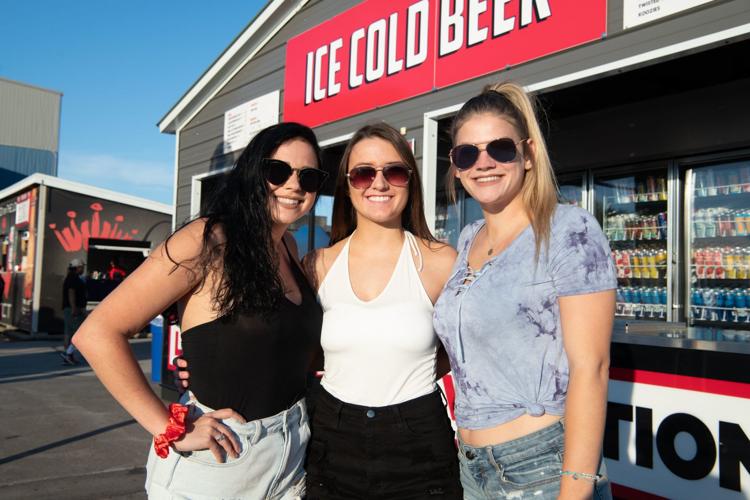 Wiz Khalifa and French Montana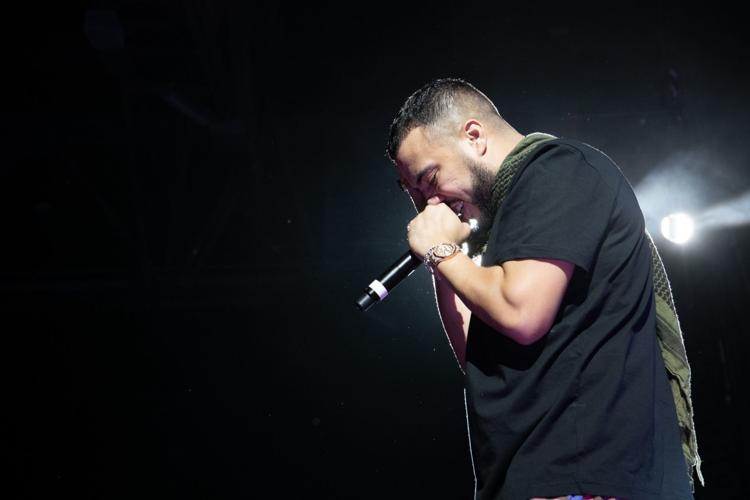 Wiz Khalifa and French Montana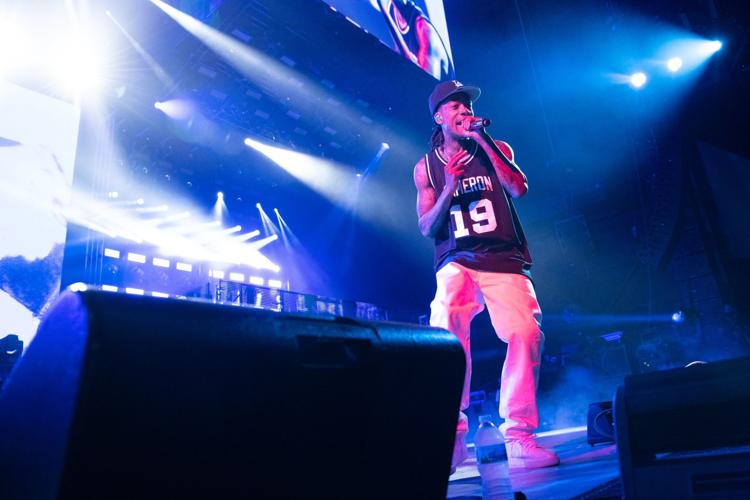 Wiz Khalifa and French Montana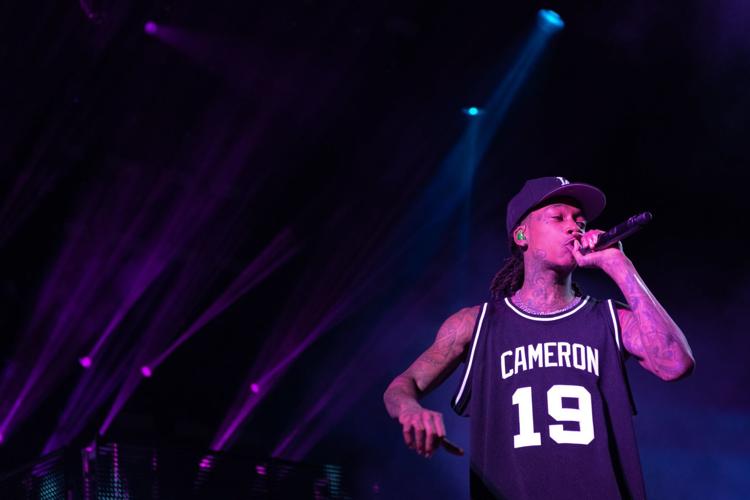 Wiz Khalifa and French Montana