It's easy to see why. Already, Kingfish has drawn the attention of blues great Buddy Guy, funk legend Bootsy Collins and veteran rapper the Game. He's also appeared in the Netflix series "Luke Cage" and on "The Steve Harvey Show" and "The Rachael Ray Show."
Later this summer, Kingfish will go on tour with Vampire Weekend.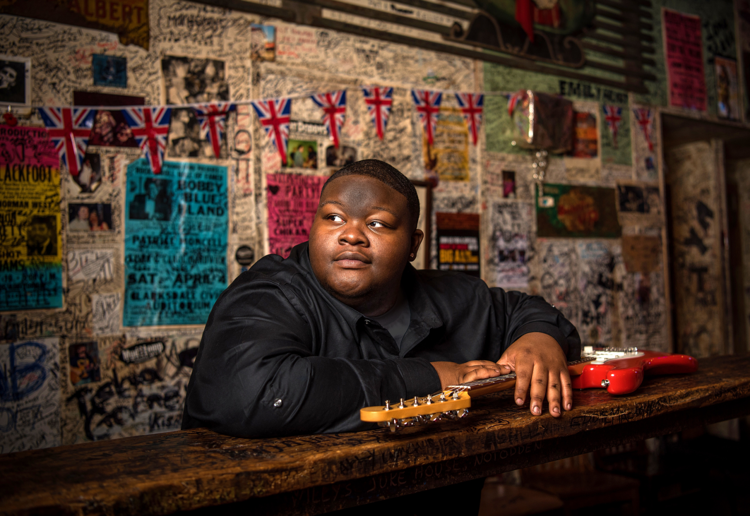 Yet being discussed as a blues savior is a lot for a new performer to live up to. "You try to live up to the ground put before you — try to keep it going," says Kingfish, who feels the heat.
He's also grateful for the reception he's getting, especially in his "being one of the black kids who can show other young black kids who wanna play this type of music how to keep it going. But it's not all on me. It's on others as well. It can't just be on one person."
This weekend, he performs as part of the Angad Arts Hotel "Live in the Sky" rooftop concert series. Kingfish, who has been playing live for more than a decade, says his concerts are "high energy, raw emotion and full of passion."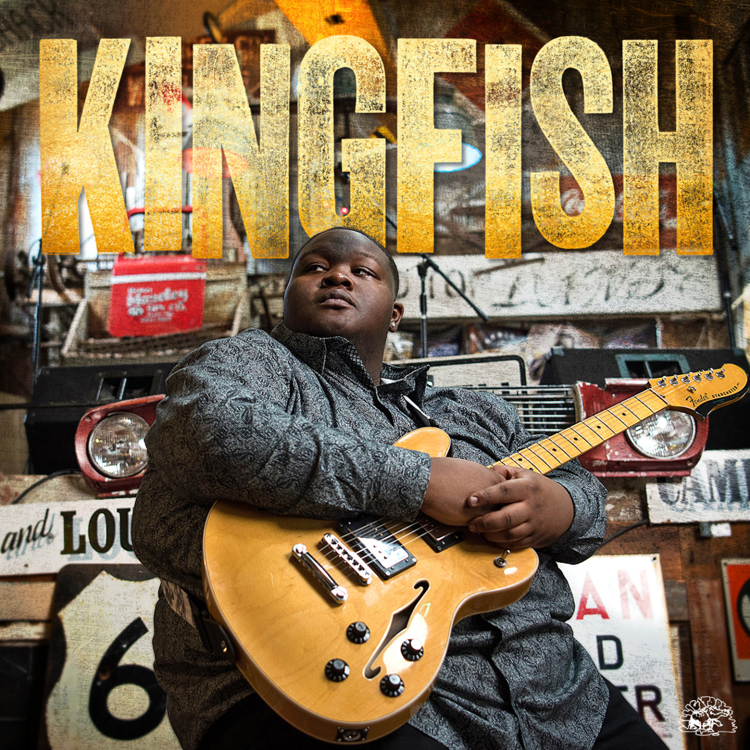 The show is in support of his debut album, "Kingfish," which looks at his life and occasional hard times.
Some may wonder what the young musician could possibly know about the blues.
"Blues is life, and everyone goes through something," he says. "I think I've paid some dues, and I'm still paying some. I've had some things happen to me, and I have a right to sing it."
The album shows he has what it takes to move forward as a true blues artist, that he's more than someone who can get millions of views with his cover tunes on YouTube.
Playing original songs, as he does on the new album, moves him forward. "I was told (that), to have longevity, I needed original music," he says. "I was happy to get that out to people and show them what's in my head."
Transitioning to original material provides a real confidence boost for his career.
"I didn't want to be the band going to the festivals and doing someone else's stuff — that's a form of karaoke," he says. "Ninety percent of my set is mine."
Kingfish's inspiration includes Albert King, B.B. King, Eric Gales and Lightning Hopkins.
The album is produced by Grammy winner Tom Hambridge, who has worked with Buddy Guy.
"When I went to his house, I was really feeding off of his energy," he says. "We wrote six songs in one day."
Kingfish, from Clarksdale, Miss., probably had no musical path to explore than the one he did. He grew up next to a blues club and learned a few things firsthand. By 11, he was playing in the clubs there; his age was never an issue.
"Everyone knew me. I got a pass to play in the clubs," he says.
What Kingfish • When 6 p.m. Friday • Where Angad Arts Hotel, 3550 Samuel Shepard Drive • How much $25-$200 • More info angadartshotel.com