Before Chesterfield Amphitheater opens for the season, the party gets started with a three-day Country Fair, just outside on the grassy fairgrounds.
The new concert event brings in headliners Zach Bryan (May 19), Jon Pardi (May 20) and Chris Young (May 21), along with support acts including the Nitty Gritty Dirt Band, Tenille Townes and Warren Zeiders.
It's simply "a country music festival, but it's got something for everyone," says Jason Baucom, superintendent of arts and entertainment for Chesterfield Amphitheater. "We definitely wanted to have a mix of country genres. We think we checked all the boxes."
A country festival made sense at the venue, he says. "We're catering to the music that does well for us."
Bryan, he says, is "about the hottest thing in Americana," and his new album, "American Heartbreak," will be released the following day. "He's got a very passionate fan base," Baucom says.
Pardi, he says, "is just like his name — he brings the party with him, and he's perfect for a Friday night."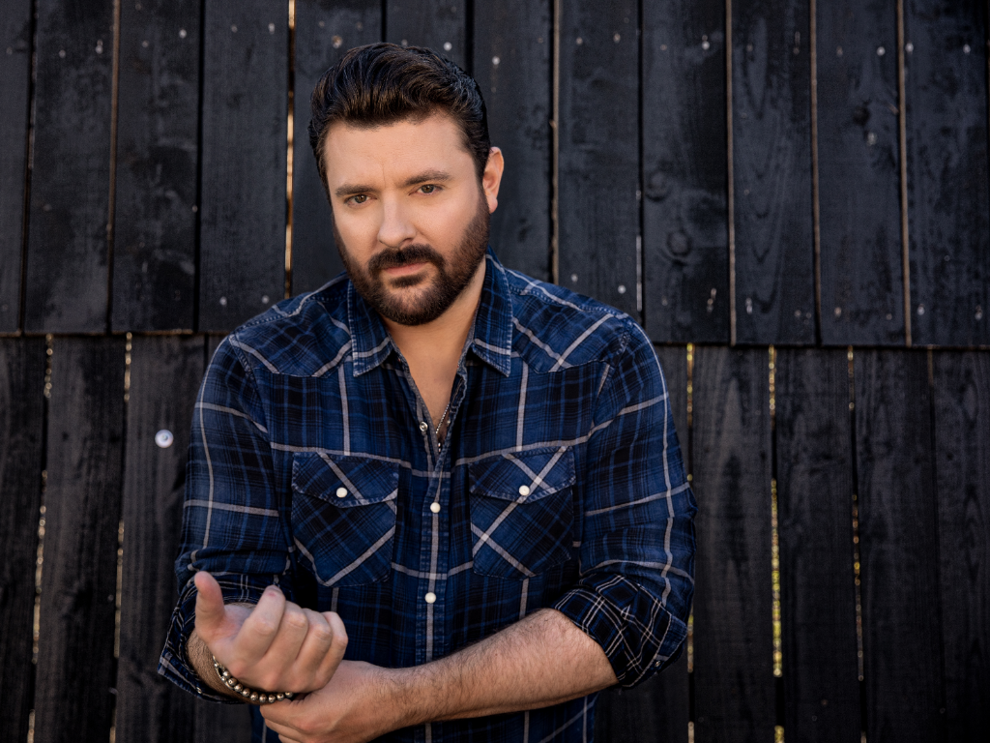 A show by Nitty Gritty Dirt Band originally was scheduled in 2021. "We thought it was a good fit, and it worked out well with this idea for Country Fair," Baucom says.
He describes the event as family friendly with carnival rides and more. "That's what it's all about. ... It's such a cheap ticket to get families in there."
Food will be available from Sugarfire Smoke House, Chicken Out, Hi-Pointe Drive-In, Dalie's Smokehouse, the Popcorn Bar, Cajun Seduction, Mission Taco, Fire & Ice Cream Truck and the Farmtruk food truck.
A honky-tonk tent will feature music by the Drive By Boys, plus a mechanical bull and line dancing. The St. Charles act performs on an old pickup truck that serves as its stage. Drive By Boys performed last year as part of the Chesterfield Amphitheater Sounds of Summer series, opening for the Silver Bullet STL.
Baucom says the idea for Country Fair came up a few years ago after the city bought the land adjacent to the amphitheater.
"We were kicking it down the road until we could figure out what we could do," he says.
Other events are possible on the fairgrounds, he says, "though we're not anticipating doing a bunch of them. With that big of a space, there are a lot of logistics that come with that."
Baucom expects Country Fair to be an annual event that eventually could move into the amphitheater.
Summer programming at Chesterfield Amphitheater begins June 1 with David Weckl/Tom Kennedy Project with Bob Francescini, Stu Mindeman, Bach to the Future and Ptah Williams.
Other shows include Disco Inferno: A Tribute to Abba and the Bee Gees (July 23); the Open Highway Music Festival, with Drive By Truckers and Margo Price, James McMurtry, Shovels and Rope and more (July 29-30); Andrew Bird and Iron & Wine (Aug. 10); Lake Street Drive (Aug. 14); "Weird Al" Yankovic (Aug. 28); and Ozark Mountain Daredevils (Sept. 17).
It kicks off with a more intimate show by Steve Earle on July 28 at the Old Rock House.
"I think the first year, people really loved the acts that were on the stages, as well as the footprint," Baucom says. "They enjoyed the entire event. This year is more of the same, and it will be another great event."
What Country Fair • When May 19-21 • Where Chesterfield Amphitheater, 631 Veterans Place Drive, Chesterfield • How much $20-$99 per show; free for children 12 and under • More info ticketmaster.com