Marquise Knox is a steady presence on St. Louis' music scene, serving as a vocal ambassador for local blues.
As a 16-year-old, Knox opened for B.B. King in 2008 at Family Arena. He's also performed internationally and has opened for the likes of Willie Clayton, Latimore, Kenny Neal, Barbara Carr and Carlos Santana.
But one thing he hasn't done yet is tour with a national act.
That changes this weekend. Knox will open for two Rock and Roll Hall of Fame acts on the ZZ Top tour with Cheap Trick. Knox performs Friday at Hollywood Casino Amphitheatre and travels to 16 shows, including stops in Kansas City, Chicago, Cleveland, Camden, N.J., Boston and Milwaukee.
"It's a chance for me to get out there to the people and show that black people are continuing the blues," Knox says. "Young black people are continuing that traditional sound. I want to let people find out who I am."
Knox is also looking forward to the contacts he'll make and what the experience will mean for St. Louis.
"It's going to be major. It's good for the city and the music community to show you can do things on a national level with different artists," he says.
The connection between Knox and ZZ Top started two years ago when Knox was booked to open for the classic act at the Stiefel Theatre for the Performing Arts in Salina, Kan. ZZ Top's Billy Gibbons heard Knox playing from backstage and assumed the venue was playing an old blues album to warm up the audience.
"He was really digging it," Knox says. "I got on the tour bus with him, and he gave me a good compliment. He said he was proud to see a young black man like myself representing the blues — the real deal. He said, 'The best we can do is emulate it, but you mastered it.' I guess I may be doing something right."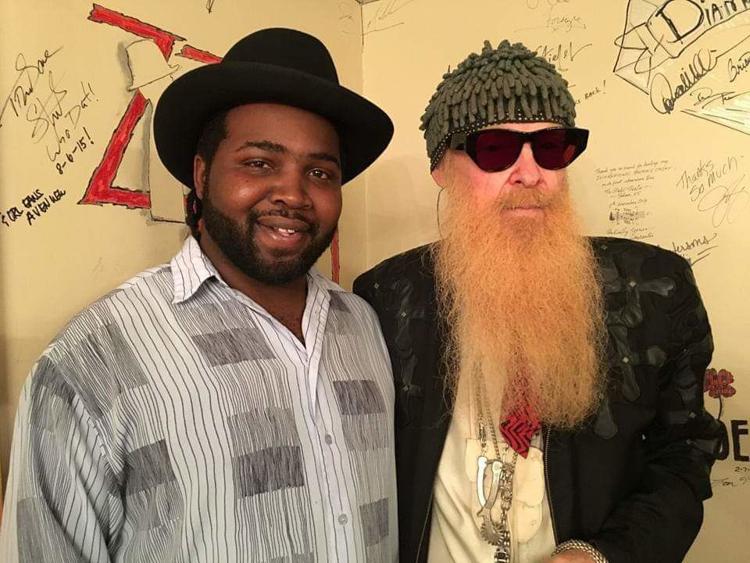 Knox kept in touch with ZZ Top's management, which last year contacted him about an opening gig, but they couldn't work it out.
This time, Knox was eager to jump on board — "as long as we agreed to a few things. I know it's an opening set, but I still had to do a little homework. I needed to take this opportunity and work out the best deal for myself. I know they're not gonna break the bank for me to get out there. They can get anyone they want. But I had to make sure it was feasible. When they said it was with the band, I was sold. They made it worth my while to bring the four of us."
Starting his role with ZZ Top, Knox brings the confidence instilled in him by his idol, B.B. King, and others.
"I've been meeting a lot of people over the years and told to just prepare yourself to be in the presence of good people," he says. "You give everybody their respect, and you take your best shot because you don't know if you're going to be there again. B.B. told me to keep doing what I'm doing, and I'm going to be all right."
Knox's set with ZZ Top will be shorter than his fans are used to. He'll play powerful, upbeat tunes, including a new song, "Remember Me."
He's currently working on a double album of new music at Phat Buddha Productions.
What ZZ Top, Cheap Trick, Marquise Knox • When 8 p.m. Friday • Where Hollywood Casino Amphitheatre, 14141 Riverport Drive, Maryland Heights • How much $18-$185 • More info livenation.com