A hundred and twenty miles to the west, however, is another music festival that debuted well before LouFest and, now in its 13th year, is still thriving. Roots N Blues N BBQ, held Sept. 27-29 in Columbia's Stephens Lake Park, will feature 29 bands, including headliners Maren Morris, Ben Harper & the Innocent Criminals, Jason Isbell & the 400 Unit, and John Prine.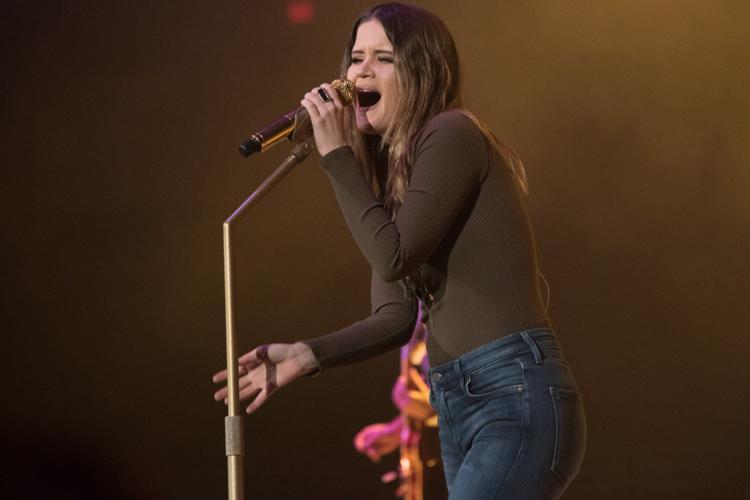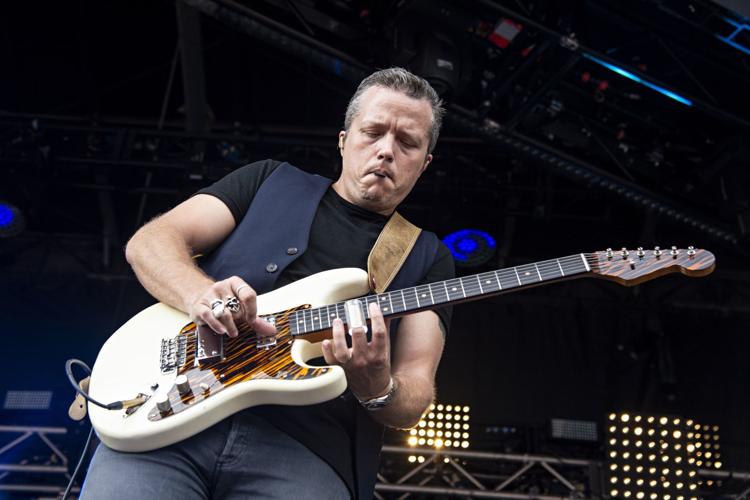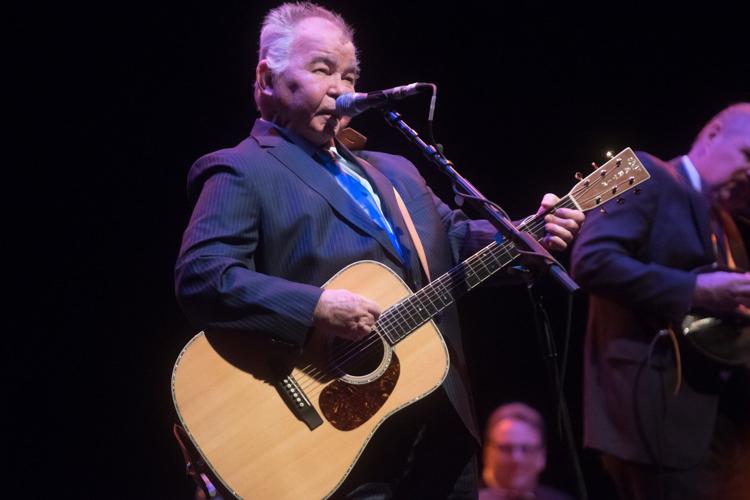 Roots N Blues N BBQ has enjoyed a long and successful run, but this year marks something of a new beginning for the festival. Its promoter, Thumper Entertainment, changed hands in May, as Richard King, former owner of Columbia music venues the Blue Note and Mojo's (now Rose Music Hall), sold Thumper to three of its employees — Shay Jasper, Tracy Lane and Jamie Varvaro — each of whom have long associations with the festival.
"There's that phrase 'go out there and own it,'" Jasper says. "We've done that, we've been doing that. But now we're doing it literally."
"It was just as important for us when Richard owned it as now, when we own it," Varvaro says. "The reality of it is (sinking in), but our passion for the festival is unchanged."
It began as a street festival
Roots N Blues N BBQ began as what looked to be a one-time event in 2007: a street party in downtown Columbia to celebrate the 150th anniversary of its sponsor, Boone County National Bank (now Central Bank of Boone County). The initial idea that it be a blues festival was nixed: What is the connection, after all, between banking and blues? But its name and musical direction were settled when the bank's advertising firm came up with a slogan: "Other banks have branches. We have roots."
King, whose latest Columbia venture since selling the festival is Cooper's Landing, a marina, campground and live music venue on the Missouri River, became involved when he was asked to handle booking and production for the then-two-day event.
"For me, it was a labor of love," he says. "These were artists that I've always loved, and I'd had many of them at the Blue Note. And (the event) turned out to be hugely successful."
Headline acts for that first year included Taj Mahal, Tab Benoit and the Blind Boys of Alabama.
As the name of the festival suggests, there was also a barbecue contest, with tents set up for between 40 and 50 entrants. Admission was free, and attendance was estimated somewhere between 70,000 and 100,000 — far beyond organizers' expectations.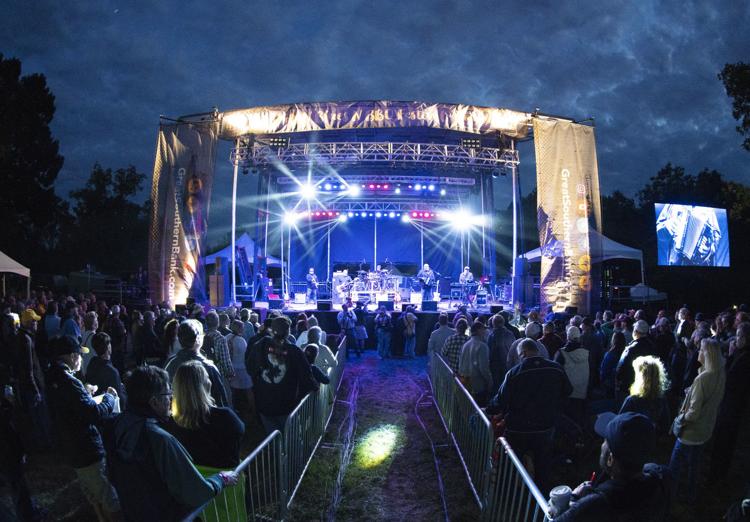 "That was totally insane, that one," King says with a laugh. "But it turned into an incredible experience. When you have a free show like that and they allow you to close the main streets of downtown Columbia — on a fall weekend, when all the students are in town, no less — you're gonna draw a lot of attention. And it did."
King's Thumper Entertainment took ownership of the event after that, the bank not being interested in maintaining an annual music festival. It remained in downtown through 2012 and continued to draw sizable crowds even with an admission charge. But eventually, King could sense a change in location was needed.
"It was a very solid event for Columbia, but we were interfering with a lot of businesses," he says. The university was really upset because you couldn't get to their parking garages. And they were right. I wanted out, too."
In 2013, the event moved to nearby Stephens Lake Park. "There were a lot of naysayers," King says. "'Oh, nobody'll go.' But it was successful. It's a beautiful park."
The Roots grow deeper
Along with the move, Roots N Blues N BBQ expanded to three days, while daily attendance settled in at between 10,000 and 15,000, which King says is a number he was happy with.
"That means you can get to the vendors, you can get to the porta-potties, you can get to the beer garden, you can get back and forth to the two stages," he says. "It's just a lot easier to move around and take the festival in."
"There's a certain magic at having (attendance) where we have it," Varvaro says.
As for the music: With "roots" being an ephemeral term, the festival is able to draw artists and their fans from a wide variety of different-yet-related genres, from folk, country and bluegrass to roots-rock, and yes, blues, too. Over the years, headline acts have included the Black Crowes, the Avett Brothers, Brandi Carlile, Los Lobos, Buddy Guy, Emmylou Harris and Gary Clark Jr.
"(The name) gives us a certain amount of flexibility, Varvaro says. "We want to appeal to what might be considered our base, but we're also about expanding our audience."
This year's lineup
In addition to major artists such as Morris, Prine, Harper and Isbell, this year's lineup includes a wide range of notable acts, such as Lukas Nelson & Promise of the Real, Amanda Shires (who along with Morris is part of the new country supergroup the Highwomen), Nick Lowe and Los Straitjackets, Patty Griffin, Del McCoury, Dave Alvin & Jimmie Dale Gilmore and Mandolin Orange.
Among the homegrown Missouri acts performing — a perennial Roots N Blues N BBQ feature — are Columbia's Burney Sisters, St. Louis' John Henry and the Mighty Pines and — close enough — Belleville's Old Salt Union.
Regarding St. Louis' loss of its major music festival, Varvaro says: "Our hearts broke surrounding LouFest. You hate to see anything like that happen. There were people trying to get us to slam on LouFest and say, 'What would you have done differently?' But there's no way that we would do that.
"We want people from St. Louis — and we get people from St. Louis — to come to our festival. But we don't promote ourselves at (others') expense. People who have a passion for music find the music, and people are finding us."