When Brian Cohen founded LouFest in 2010, he wanted to put "everything that was great about St. Louis" in one place so people could experience it in one weekend."
He went on to leave the festival and sell his stake in Listen Live Entertainment in 2016, leaving Mike Van Hee and other partners — who had joined Listen Live as minority stakeholders in 2011 — to run the operation, but considered LouFest his legacy to St. Louis. He found out about this year's cancellation "like everyone else," Wednesday morning he said.
"It's devastating on a personal level, but I can't help about the fans and all of the vendors and all of the people who need to be made whole," he said. "That's where the attention really needs to go right now."
Cohen, who moved to Michigan in 2016 and now manages finances for a Democratic Congressional candidate's campaign, said he left the festival to pursue other opportunities, including the 2016 festival Murmuration, which he partnered with Cortex to plan.
"I felt like LouFest was in a position where it was sustainable and it was where I really wanted it to be, and the new opportunity with Cortex really interested me," he said.
Upon his departure, Cohen sold all his Listen Live shares to make a "clean break" but thought he was leaving the festival in good hands. He said he could not provide specific dollar amounts of past contracts the festival had with partners but that LouFest had always paid its debts before planning the next festival while he was there.
But he saw red flags raised in media reports in recent weeks: taxes that hadn't been paid, vendors and contractors pulling out because they hadn't been paid, a former major sponsor "conspicuously absent" from promotions.
"The understanding was I passed it off to them to keep it going and continue the traditions and remains the festival that people fell in love with," he said. "That was everyone's goal, it just didn't turn out that way."
Cohen said running a major music festival is a "brutal endeavor."
"Even under the best of circumstances it's a monster," he said. "There are a lot of things that can go wrong, and if enough of them do go wrong then you have the situation we're in today."
Cohen  said festival organizers can tell in advance if revenue from ticket sales and sponsors will meet projections.
"It seems like there were probably some warning signs along the way that were either missed or maybe not shared with the public," he said. "Hopefully Listen Live will comment fairly soon and provide some real answers to hard questions so they can provide people some closure."
Can LouFest return next year?
"It's now a matter of trust, Cohen said. "You ask people to shell out a couple hundred dollars in advance, vendors to dedicate their personal time and resources, agencies to book bands weeks in advance — it's all prefaced on them being able to trust you.
There could be an opportunity to keep that going with new management, but I think people …  would have to be confident it's being run a different way."
ST. LOUIS • The City of St. Louis spent a little more than $900 in preparation for LouFest before the festival cancelled early Wednesday, but dozens of vendors, sponsors and production contractors like stagehand and lighting companies were left with thousands of dollars in lost investment.
Had the event gone on, organizers would have had to pay the city's parks department $12,000 in permit fees: $7,000 to use space in Forest Park and $5,000 for equipment including stages, tables and garbage cans.
As it happened, the $900 cost to the city was to pay Parks, Recreation and Forestry workers for about four hours of work delivering 25 picnic tables and 35 garbage cans to Forest Park, said Koran Addo, spokesman for Mayor Lyda Krewson and other city offices.
Other costs to the city — to cover paperwork processing by the Board of Public Service and Office of Special Events, for example — were "minimal," Addo said.
LouFest had already paid the Office of Special Events a $25 fee and was up to date on past payments, Addo said.
While the city found out about the festival cancellation like everyone else, it wasn't unusual that festival organizers hadn't paid for the permits, as other event organizers in the past have waited until the last to minute to pay, Addo said.
Our earlier story updated at 3:15 p.m. Wednesday with more reaction. 
Gioia's Deli owner Alex Donley early Wednesday awoke from a nightmare in which his food truck rolled from the top of the Muny parking lot, where this weekend's LouFest music festival was supposed to be held, into Pagoda Lake in Forest Park.
Donley said the dream jolted him awake at 2 a.m., just in time to see an email from LouFest organizers announcing the cancellation of the two-day festival where his company planned to sell Gioia's famous hot salami sandwiches.
Donley's food truck is safe, but now it's uncertain what he'll do with the 700 pounds of salami he ordered in advance of the two-day festival.
"That's about three days worth of salami that we'll have to go through," he said. "It's quite a bit we're stuck with."
Donley is one of dozens of LouFest vendors put in a tight spot following the event's cancellation, which organizers attributed to financial hurdles, including "the loss of top sponsors, scheduling and contract issues with major artists, and existing debt from previous events."
Anheuser-Busch InBev officials told the Post-Dispatch the brewery decided to end its sponsorship after its three-year contract that ended after last year's festival. A-B InBev notified LouFest organizers of its intention to not renew its contract in late July, as Van Hee was still paying some vendors for their services for the 2017 concert. 
"In evaluating this year's opportunity and terms of renewal, we made the decision to pass," an A-B InBev spokesman said. 
Of the six top sponsors listed on the festival's website, five of them (Enterprise Rent-A-Car, Express Scripts, BMI, Tunespeak and the Kranzberg Arts Foundation said they did not drop out as a sponsor. The sixth, the St. Louis Regional Chamber, said they were not a sponsor, but did pay LouFest a management fee of $8,000 to operate the festival infrastructure for LouFest U on Friday night.
"We are most saddened by the impact this will have on our local musicians, small businesses and fans that have invested their time, money, and heart into being a part of the event," said Kranzberg Executive Director Chris Hansen. "St. Louis deserves better than this."
Other smaller sponsors include: Rebel Yell Bourbon, 4 Hands Brewing Co., Schlafly Beer, Urban Chestnut Brewing Company, Kaldi's Coffee, Dakota Grizzley, Missouri Lottery, Boxed Water, Echo Echo, Sol beer, Barefoot Wine, Fireball Winnamon Whiskey, Narwhal's Crafted, Una Vida tequila and The Post Sports Bar and Grill.
Donley said he doubts he'll recoup the $3,000 vendor fee he paid up front to LouFest. He's also had to alert the handful of employees scheduled to work the event that their services are no longer needed.
"Some of those employees were dependent on those hours (for their paychecks)," he said.
The festival's managing partner Mike Van Hee announced the cancellation of LouFest 2018 in a letter posted to the festival's website at 1:45 a.m. Wednesday, less than 83 hours from the scheduled start of the festival.
Donley said he received the same blanketed email that the rest of the public received. "You have to have a bit of respect and foresight for your vendors," he said. 
Rumors of the festival's shaky fate began surfacing over the last several days, including reports Listen Live Entertainment, which produces LouFest, was behind on several payments to contractors handling essential festival duties.
Van Hee claimed the festival was "on target" to overcome the setbacks until "unfortunately timed media coverage" caused many vendors and artists to demand the payment Listen Live owed them just days before the event.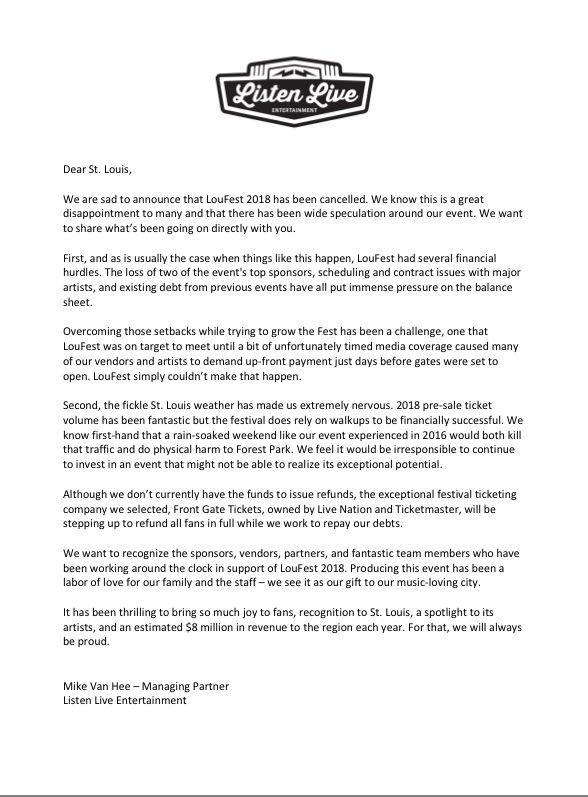 "Overcoming those setbacks while trying to grow the Fest has been a challenge, one that LouFest was on target to meet until a bit of unfortunately timed media coverage caused many of our vendors and artists to demand up-front payment just days before gates were set to open," Van Hee wrote. "LouFest simply couldn't make that happen."
According to LouFest's website, ticket purchases will be refunded and could take between seven to 10 days to be processed. Robert Plant and Modest Mouse were the event headliners.
Owen W. Ragland, who was scheduled to perform, says he was disappointed in LouFest's statement for "not taking any responsibility for any of the clear issues occurring."
"A lot of us had been hearing things" leading up to the festival, he said, but "I didn't think they would actually cancel it. The work I put in and that my team put in ... It's disappointing for the city to have this loss. But I'm interested to see who steps up and fills the void. There's clearly a want for LouFest. It's definitely a bummer to see it go to waste."
Adam Tilford, who owns Mission Taco Joint, another vendor at the festival's Nosh Pit that also was contracted to provide backstage catering services, said he too surprised to see the festival fall apart.
"This would have been the third year we'd be providing (backstage catering) and we've had problems getting paid in the past," he said. "So we were going in with a little hesitation this year. We prepared by having all of our food orders being contingent on receiving a 50 percent deposit from LouFest. That obviously didn't happen so we had a chance to cancel our order."
Tilford said he wasn't paid for services rendered during last year's LouFest festival until July of this year.
Still, he pursued the contract again this year because it can be a financial boon.
"It can be a big profit center for a small business," he said. "We estimated for the Nosh Pit those two days, if you could move your line quickly ... upward of $24,000 in sales."
Tilford, who operates four restaurants in the St. Louis region, said he should be able to easily sell the product he wasn't able to cancel relatively easily.
A number of other food vendors, such as Dewey's Pizza or Sugarfire Smokehouse, also have multiple locations. Others like Aya Sofia or Ices Plain & Fancy, have just one location, which could make it harder to sell the extra inventory.
"Across the board this is really painful," said Ices Plain & Fancy co-owner Troika Brodsky. "A lot of people don't really understand how intense festival season is for food vendors that do this type of stuff. It's make or break time for a lot of us. Weather is a normal risk. But something like this where the event isn't happening altogether isn't something you really anticipate."
Alicia Aboussie, co-owner of Turkish and Mediterranean restaurant Aya Sofia, which was also set to be a vendor at LouFest, said she's stuck with two weeks worth of inventory. 
"Since we do have a restaurant, we'll have to start making some extra specials with all that food," she said. 
Aboussie said others in the restaurant industry have reached out to provide support. 
"A few restaurant friends have talked about getting something together at The Ready Room to sell our food, or the Tower Grove Farmers Market has offered to help sell some," she said. "The guys at Strange Donuts said they'd sell some of our food at their locations, and in turn we would sell some of their donuts as dessert specials. We're waiting to see what happens, but are excited to participate in whatever takes place."
Brad Merten, co-owner of frozen alcoholic beverage restaurant Narwhal's Crafted, said he paid "well above" $5,000 to sponsor the festival, an amount he paid up front when he signed the agreement with LouFest organizers in March. 
Merten said he last spoke to Van Hee toward the end of August. "Even in those conversations, things seemed very unorganized and almost nonchalant," he said. "Maybe he knew this was going to happen. It took us by surprise."
St. Louis Mayor Lyda Krewson called the cancellation a "disappointment" in a tweet, but also urged fans to go out and support local restaurants and music over the weekend.
Other vendors, such as craft beermakers are also being left with increased inventory.
After several years without local craft beer on tap, LouFest partnered with the St. Louis Brewers Guild to create a local craft brew biergarten during this year's festival and required each brewery to have at least 40 kegs on hand to serve attendees.
"That's a tremendous amount of beer for them now that they don't have an immediate way to get moved," said Brodsky, who is also executive director of the Brewers Guild. "There's now going to be this urgency to figure out how to try and get this stuff sold."
Three local brewers — Schlafly Beer, Urban Chestnut Brewing Co. and 4 Hands Brewing Co. — were also making themed cans for the festival that will also need a new route to consumers.
Lo Dugan, marketing and events manager for Schlafly, said she had some concerns about the organization of the event in the weeks leading up to the festival.
"We spent countless hours designing a special commemorative can exclusively for the festival," she said. "We did a special canning run of that beer just for the festival – not a small investment and something we don't normally do. The LouFest can was only going to be available at the festival."
Dugan said Schlafly will shift its focus to its Hop in the City Festival on Sept. 15. LouFest ticket holders can get get a free commemorative can by showing their ticket stub, wristband or receipt at either Schlafly location beginning on Friday.
Dave Wolfe, co-founder of Urban Chestnut, said the brewery made a significant investment in this year's festival and hopes ticket holders will continue to support the vendors that were to work the event. 
He said the brewery would focus on its Oktoberfest event at the end of September, Urban Chestnut's largest festival of the year. 
"To that end, we are waving the vendor fees for any LouFest vendors who would like to participate in our event," he said. "The city works best when we support each other, and we look forward to celebrating together."
2nd Shift Brewing, meanwhile, is offering $3 pours of the beers it was to sell at LouFest throughout the weekend. 
Van Hee in his letter announcing the festival's cancellation did not specify the type of financial trouble the event faced.
LouFest, LLC, which is registered to Van Hee, faced two separate Missouri sales and use tax liens that totaled $200,226 in late 2016 and early 2017, according to public notices. The liens were released by March 2017.
Liens are legal claims made by governments against individuals or corporations when they fail to pay a tax debt.
Another business Van Hee founded, Quench, Inc., an experiential marketing firm that helped organize LouFest, still owes $25.567, according to records with the Missouri Department of Revenue. Quench, founded by Van Hee in 2006, was dissolved by the state in late 2016.
LouFest was founded in 2010 when Brian Cohen founded Listen Live Entertainment to produce the event. Early years featured the Hold Steady, TV on the Radio, Girl Talk, Jeff Tweedy and the Flaming Lips.
Cohen went on to sell his stake in Listen Live Entertainment in 2016, leaving Van Hee and other partners to run the operation.
Listen Live Entertainment worked with Austin, Texas-based C3 Presents, which also produces Lollapalooza, for the 2013 event and attendance increased dramatically, with acts including Alabama Shakes, Outkast, the Killers, Wilco, Arctic Monkeys, Ludacris, Hozier and the Avett Brothers.
Festival organizers announced the largest lineup in LouFest history for this year's event, with more than 40 acts slated to perform.
Editor's note: This story replaces an earlier version that incorrectly referred to Lo Dugan as "him."
Our earlier story, posted at 9:55 p.m. Tuesday
ST. LOUIS • On the day when LouFest organizers had said "load in" would start, speculation continued Tuesday about whether this weekend's music festival in Forest Park would begin at all.
Security fencing and tents went up days ago at the festival site around the upper Muny parking lot. But as of Tuesday, it was not clear that construction had begun on any of the stages.
Meanwhile, on social media, concertgoers were grousing about not receiving tickets in the mail, and having to pick them up at the festival.
A guard with B&D Security posted outside the LouFest site Tuesday night said he was told to return for work Wednesday.
But a hired stagehand for the festival said he and other stagehands showed up to the site about noon Tuesday, stood around and finally were sent home at 4 p.m. by the company that had contracted them, with the understanding that the two-day festival was canceled.
Jeremiah Wolfe of Wolfe Productions LLC, which has hired union stage hands for LouFest for the last four years, confirmed that workers showed up to the site Tuesday but said that his company was awaiting further directions from LouFest management.
Wolfe would not comment specifically on the festival's status and referred questions to Listen Live Entertainment, the festival's operator.
"We have a responsibility to both the LouFest operators and the stagehands we employ to execute the show and operate in everyone's best interest," Wolfe said, reading aloud a written statement.
"We will continue to partner with LouFest and will remain flexible and ready to continue bringing the music to St. Louis through LouFest."
Mike Van Hee, Listen Live's majority partner and owner, did not return several phone calls on Tuesday.
Brian Wahby and Rich Toma, two other partners with Listen Live, refused to comment on the festival's status and referred questions to Van Hee.
Musicians scheduled to perform continued to list LouFest on their website tour dates, and festival vendors were tweeting Tuesday about passes and giveaways.
Chip Self, owner of Logic Systems Sound and Lighting, based out of Valley Park, was one of the contractors who pulled out of the festival. He said Listen Live failed to uphold its end of the contract and make necessary payments.
Self said Tuesday that organizers asked him last weekend to reconsider joining the festival if they could pull the money together by Tuesday morning. As of Tuesday evening, Self hadn't heard back from them.
"We agreed that if they could come up with it by this morning we could see what we could do to help put it together," he said. "That deadline came and went. We didn't hear anything from them at all. Not a word."
Self said he had talked to a number of people who were interested in taking over management of the festival for future years. He declined to provide more details.
"The good news is that there are a number of different groups considering taking it over and doing it the right way," he said. "The general consensus is that it's a viable festival under different management."
Self continued, "I hope they can. It's a great thing for the city and I really want it to happen. I just can't do it for free."
Earlier this summer, LouFest fans voiced annoyance with the festival as it released its lineup at least a month later than usual. The daily grid was released Saturday, with a tweet from the LouFest Twitter account apologizing for the delay.
This year's festival has scheduled Robert Plant and the Sensational Space Shifters, Modest Mouse, the Head and the Heart, Kacey Musgraves, Gary Clark Jr., T-Pain, Michael McDonald and more. A total of 41 acts are to perform, a record for LouFest.
LouFest continued without Cohen in 2016, with headliners LCD Soundsystem, Chris Stapleton and Lauryn Hill in what was the festival's most diverse year and biggest year for local talent.
Photos: LouFest canceled as organizers blame sponsor loss, debt - and media
LouFest Canceled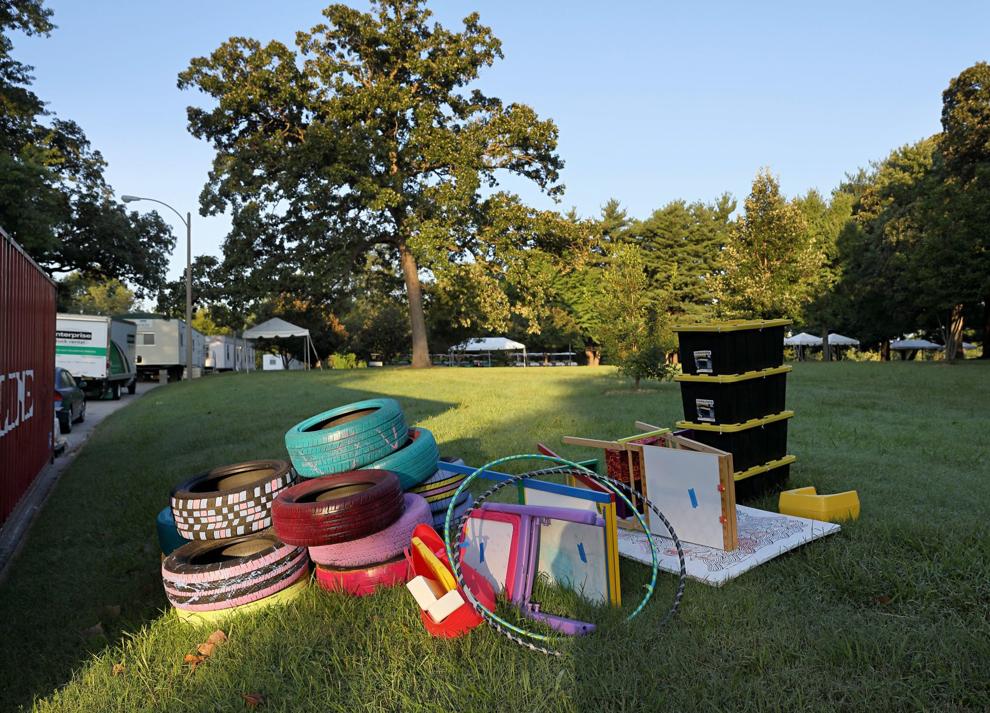 LouFest Canceled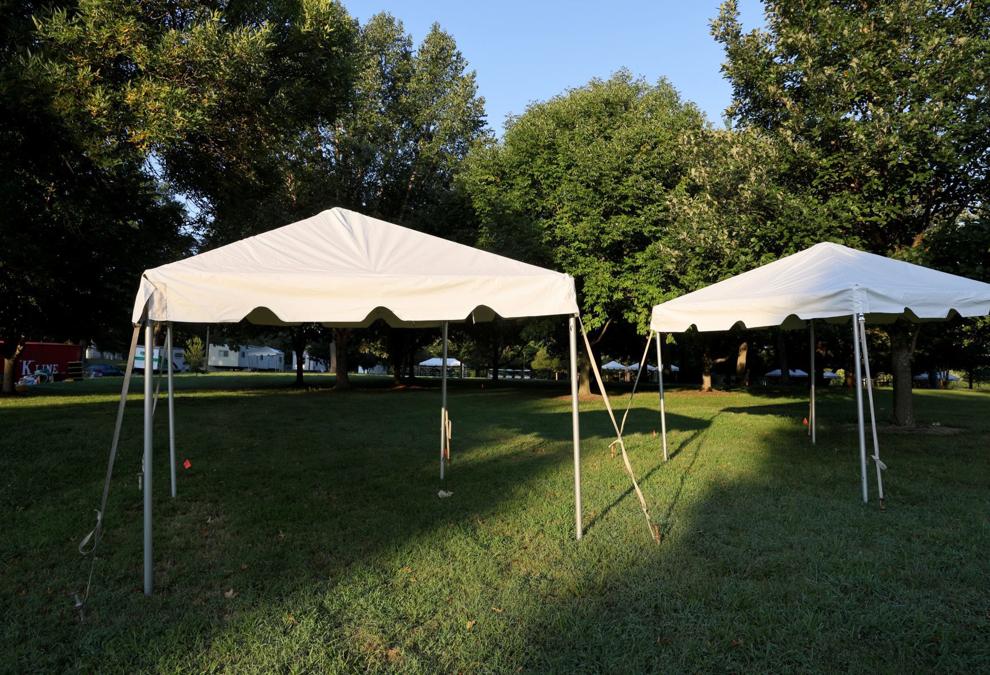 LouFest Canceled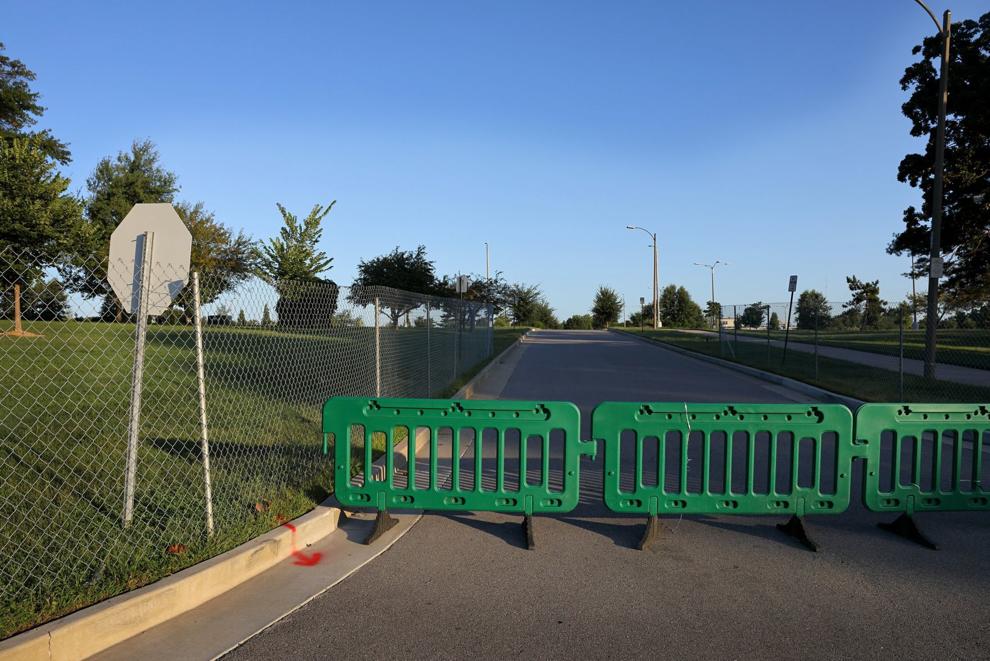 LouFest Canceled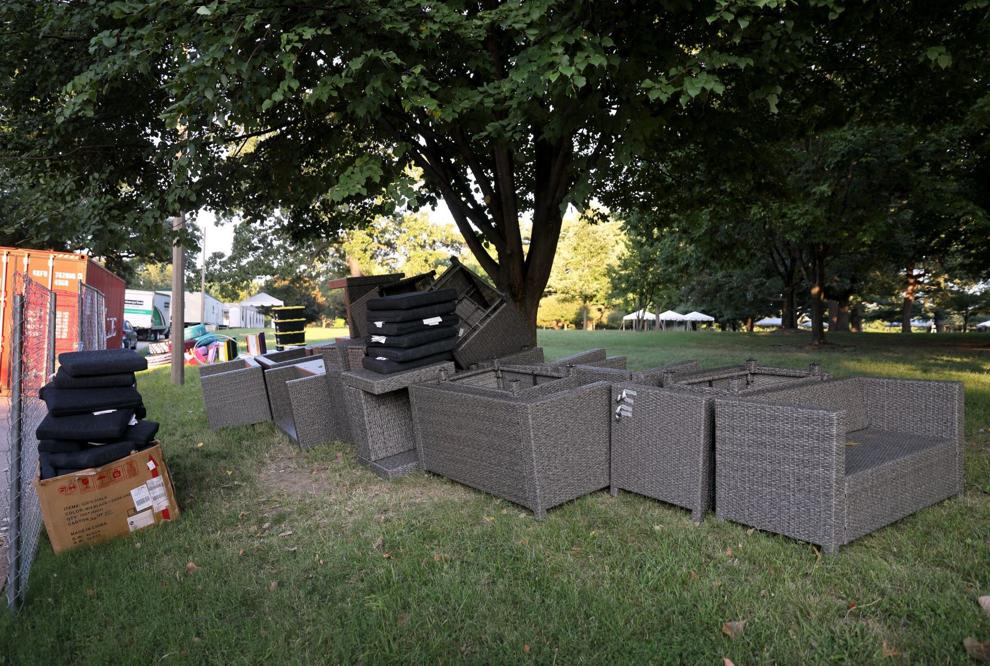 LouFest Canceled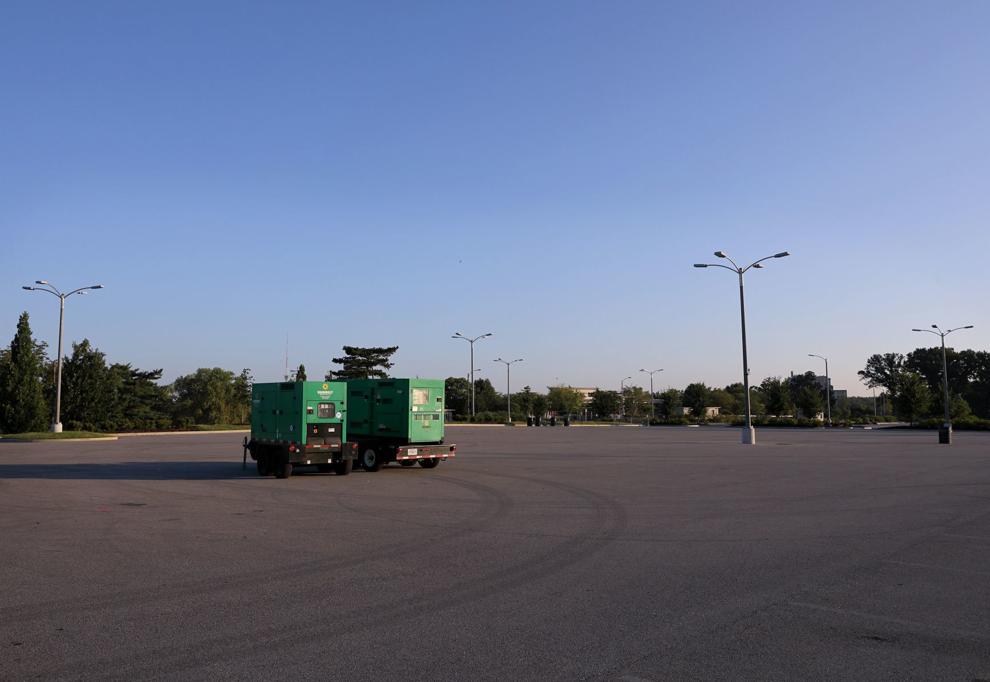 LouFest Canceled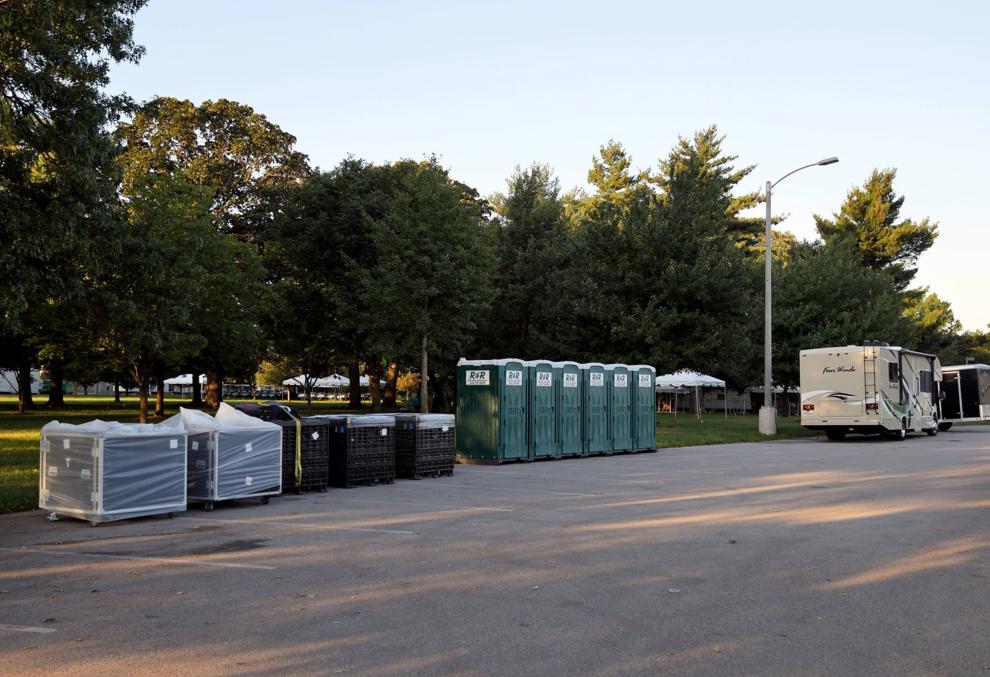 LouFest organizers say festival is on schedule despite signs of trouble
LouFest organizers say festival is on schedule despite signs of trouble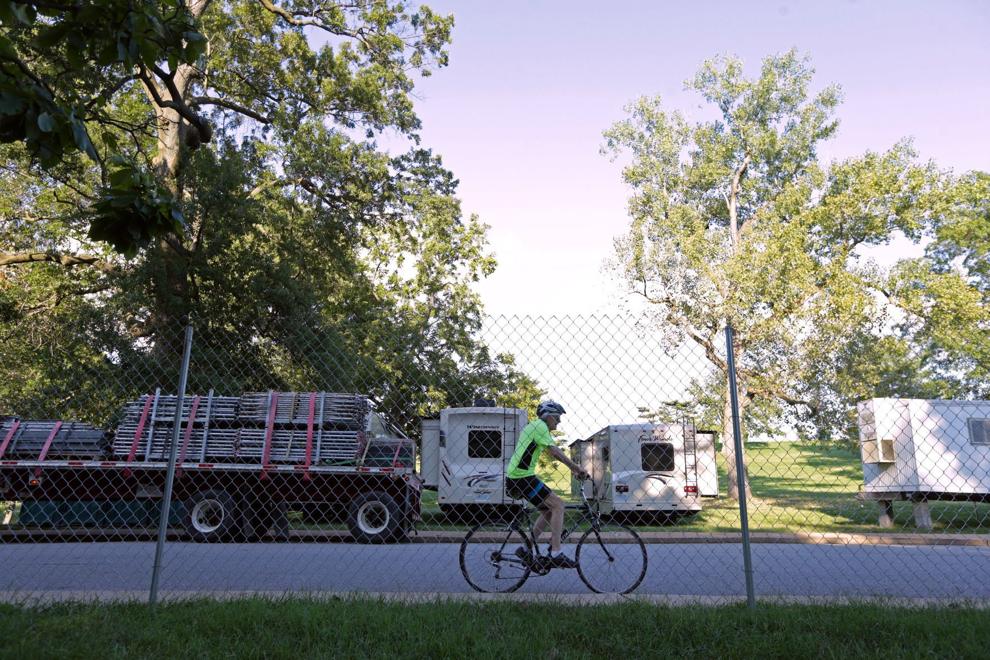 LouFest organizers say festival is on schedule despite signs of trouble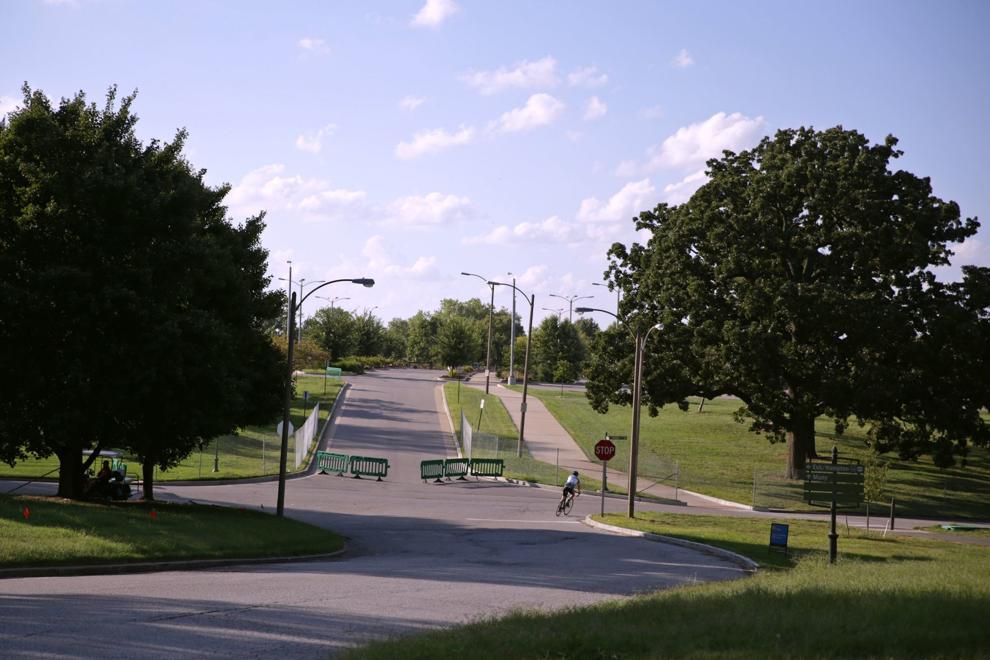 LouFest organizers say festival is on schedule despite signs of trouble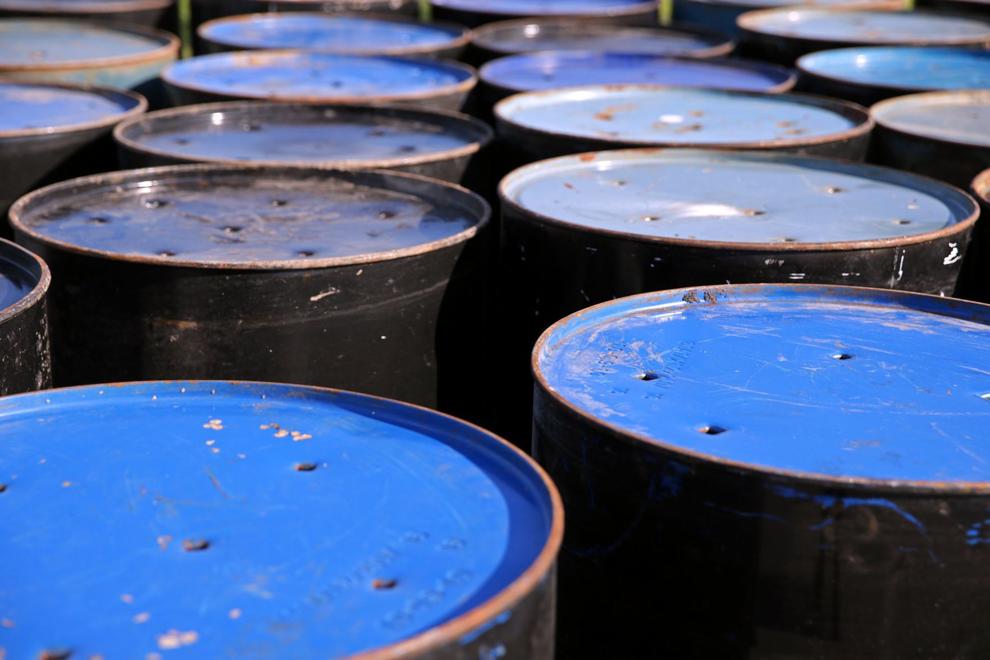 LouFest organizers say festival is on schedule despite signs of trouble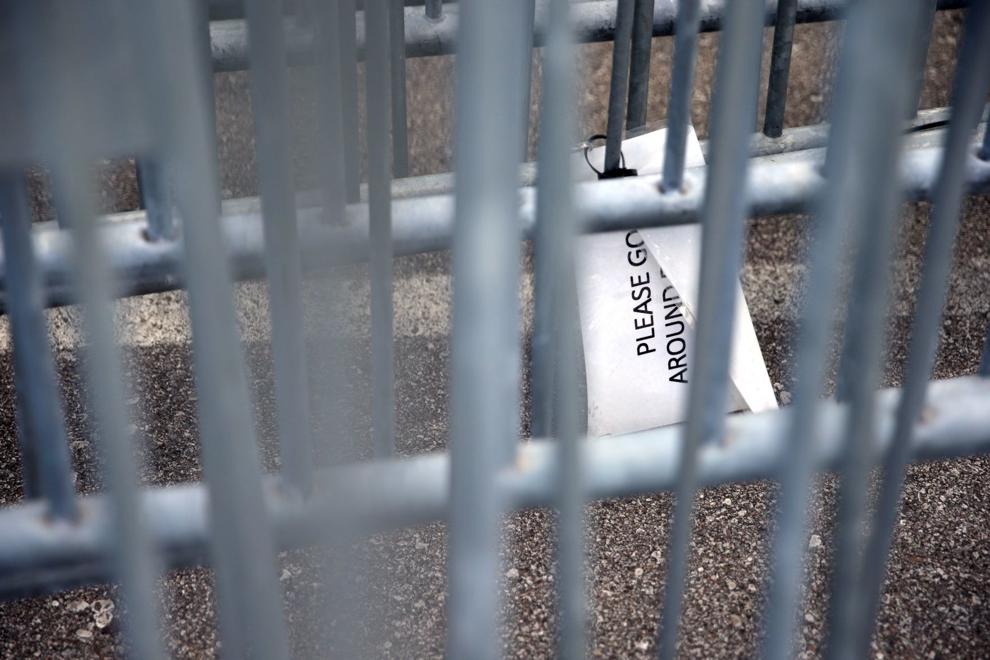 LouFest organizers say festival is on schedule despite signs of trouble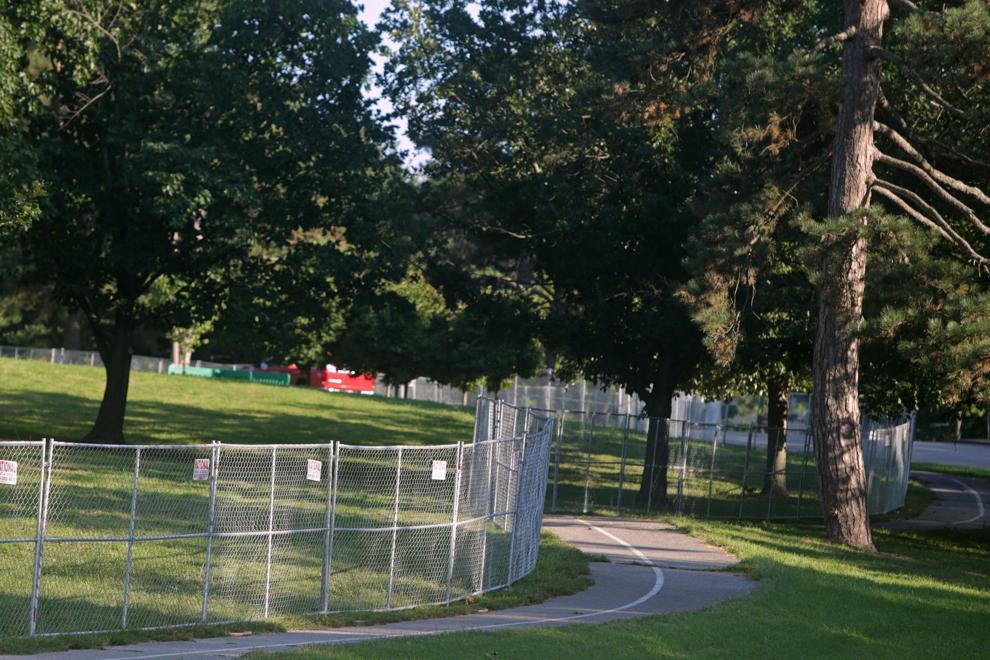 LouFest organizers say festival is on schedule despite signs of trouble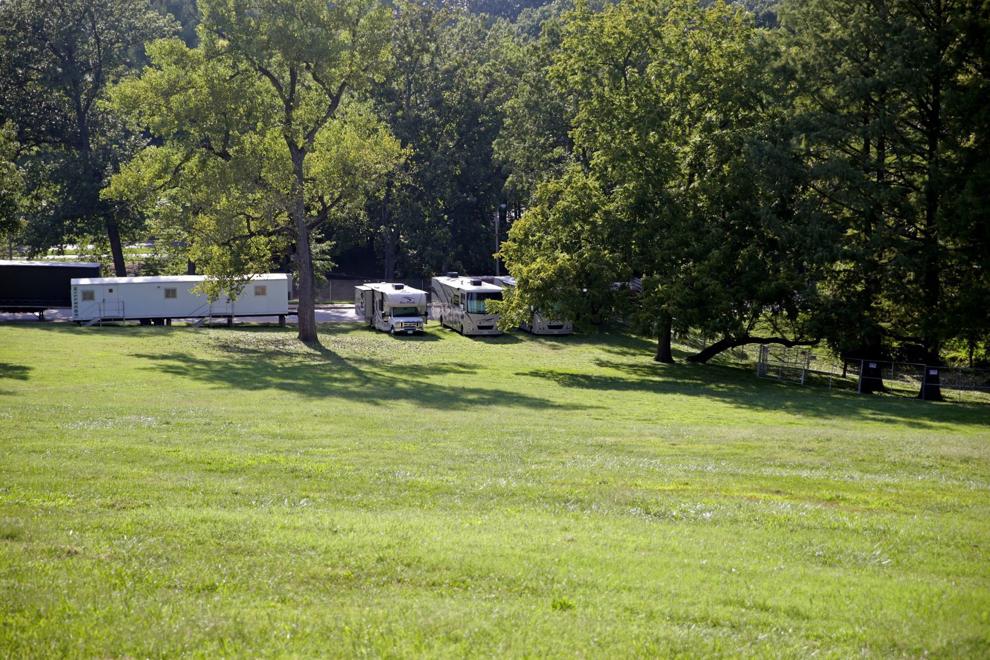 LouFest organizers say festival is on schedule despite signs of trouble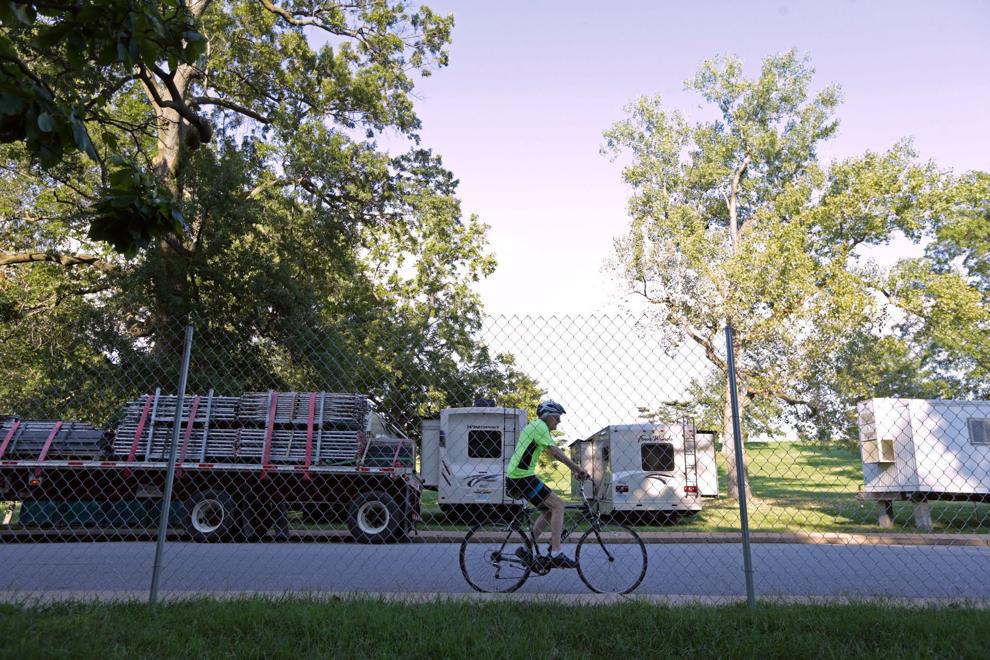 LouFest organizers say festival is on schedule despite signs of trouble