A dozen-plus albums into her career, rocker Melissa Etheridge releases a project that is so Melissa Etheridge, she had to title it "This is M.E."
"This album is about me," she says of the follow-up to "4th Street Feeling" (2012). I'm bursting out, breaking down the walls."
The album represents a big change in her career. It's her first away from her longtime recording home at Island Records, under which she made her biggest hits including "Come to My Window," "Bring Me Some Water" and "I Want to Come Over," going back to her 1988 self-titled debut album.
She released "This is M.E." under her own newly created ME Records.
"I think this is happening everywhere with people in my generation who are kind of in their second careers now," she says. "They still have so much energy and so much to give, but they're not feeling the rewards anymore inside the big corporate machines in the music business.
"So I decided to shake it all up. Everything had gotten routine — album, tour, album, tour, album, tour — the same thing. But the numbers weren't getting better. I like to go on to other things — other challenges."
She says "This is M.E." reflects all of her influences including country, rock, soul and hip-hop.
On the album, she worked with producer Jerry "Wonda" Duplessis of the Fugees, as well as producer RoccStar, who has worked with Chris Brown, Rihanna, Usher, Kendrick Lamar and Iggy Azalea.
"I was able to get artists who see the best part of me and want collaborate with it," she says.
While growing up in Kansas (her father grew up in St. Louis), she listened to radio station WHB in Kansas City with Johnny Dolan. She credits the Top 40 station with playing all types of music, from Tammy Wynette to Marvin Gaye.
"You didn't see boundaries when I was a kid," Etheridge, 54, says. "I listened to Diana Ross and lost my mind. I had a love for all of this music. ... So I was trying to do more this time — add more rhythm, since I'm finally my own boss."
She suspects she wouldn't have been able to make "This is M.E." if she had stayed with Island. Labels tend to map out the producers they want artists to work with, where they should record and more, and she wouldn't have had the freedom she has now.
Etheridge, who recently released live concert DVD "A Little Bit of Me: Live in L.A.," is touring with Blondie for a show Friday at Fair St. Louis. Joan Jett is playing some of the dates, though not St. Louis.
Etheridge says both artists were influential growing up. Surprisingly, she hadn't worked with either of them before.
"When Joan Jett came out in the '80s, it made me crazy. She was rock 'n' roll. I said, 'Look, there's a woman playing rock 'n' roll.' And then there's Blondie and the songs 'Call Me' and 'Hanging on the Telephone' — all those songs. They're just a piece of our '80s, our memories, and they're both artists who are just so solid."
What Melissa Etheridge at Fair St. Louis • When 8:30 p.m. July 3 • Where Art Hill in Forest Park • How much Free • More info fairsaintlouis.org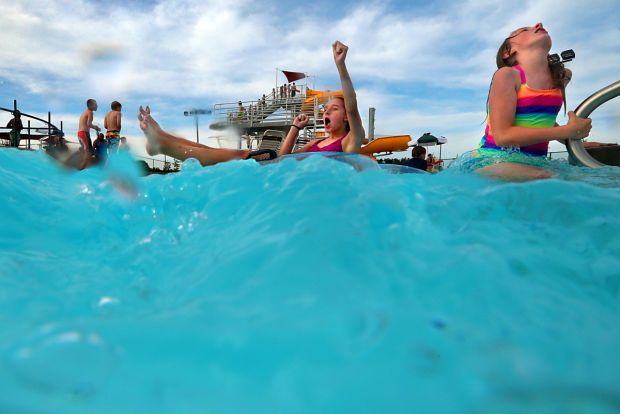 Select a category or enter a search below to get started: