Even if you haven't heard Marcus Miller's records — though you absolutely should — you know his music, and you've heard him play. The multi-instrumentalist best known for his work on the bass is also a composer, producer and singer. As a songwriter, his work has been performed by Luther Vandross, Aretha Franklin, Miles Davis, Robert Flack and David Sanborn, among others. He's composed more than two dozen scores for films, including "Marshall," "About Last Night," "Above the Rim," "Boomerang" and "House Party."
Miller was a member of the "Saturday Night Live" band from 1979 to 1981 and the music director of the late-night music TV show "Sunday Night"/"Night Music" from 1988 to 1990.
As a studio musician, he's played on more than 500 recordings by … well, pretty much everyone. But let's name a few of them: Michael Jackson, Frank Sinatra, Al Jarreau, George Benson, Beyoncé, Elton John, LL Cool J, Chaka Khan, Herbie Hancock, Bill Withers, Michael McDonald, Jon Batiste, and on and on.
Since the mid-1980s, he's released more than a dozen albums as a leader, including "M²" (2001) and "Laid Black" (2018), both of which won Grammy Awards (for best contemporary jazz album and best contemporary instrumental album, respectively).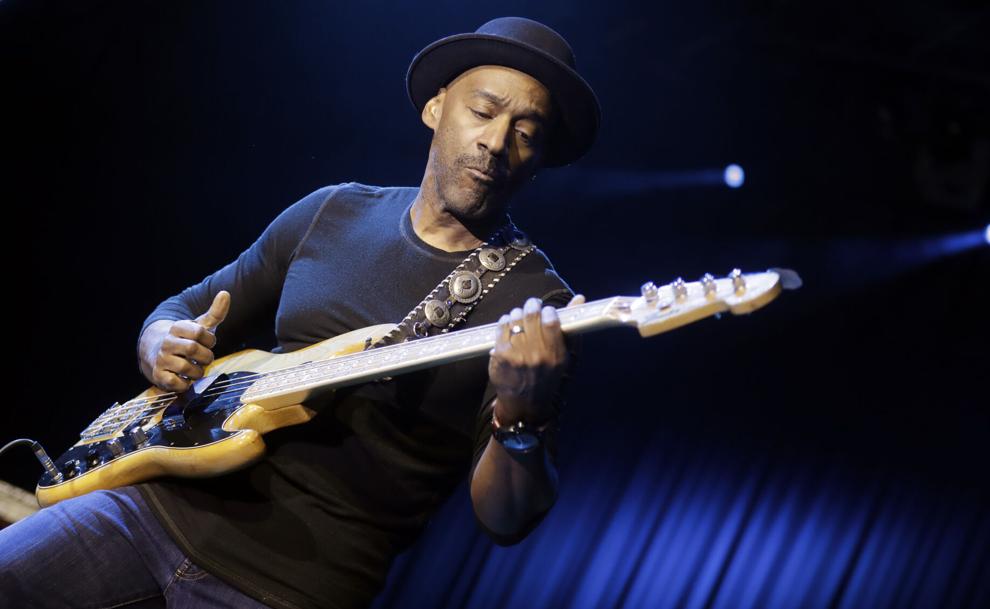 If that weren't enough, Miller is also the music director and host of two jazz cruise experiences: the Smooth Jazz Cruise and Blue Note at Sea. And he hosts a SiriusXM radio show titled — what else? — "Miller Time."
Miller, who plays May 4-7 at Jazz St. Louis, was in New York recently for an extraordinary two-week residency at the legendary Blue Note, revisiting various aspects of his long career. Included in the mix is a reunion of the band that played alongside Miller in Miles Davis' "comeback band" of the early '80s — guitarist Mike Stern, saxophonist Bill Evans and percussionist Mino Cinelu. Other nights will feature still more guests playing R&B, funk, fusion and straight-ahead jazz.
Speaking by phone in the midst of his Blue Note run, Miller says he hasn't decided yet what he'll be doing in St. Louis, though he hints that it might include some new material he's preparing for an album he'll record later this year.
"When you play a new song for an audience, it really answers all the questions you have about it," Miller says, adding with a laugh: "You know, like, is the third section that I wrote for this song really necessary? You can just feel from an audience what works and what doesn't."
Miller grew up and started gigging with friends in Jamaica, Queens, occasionally venturing to play in Harlem, where one night musician and GRP Records founder Dave Grusin walked in, heard trumpeter Tom Brown play, and signed him. Then he signed more of Miller's friends — keyboardist Bernard Wright and pianist Donald Blackman. Miller, who was also working as a studio musician, figured it was only a matter of time before he'd get signed, too.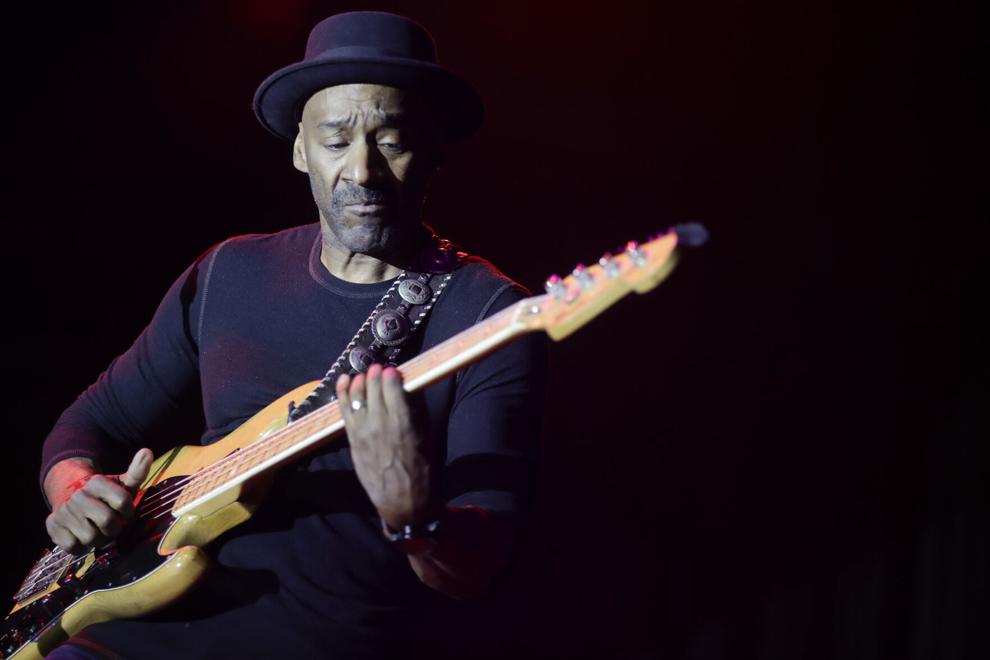 But he took some valuable advice from record executive and producer George Butler, who told Miller that he'd heard he was becoming one of the top studio bassists in New York and that he should pursue that instead.
Miller recalls Butler telling him: "If I were you, I'd hold off and get this experience. It's invaluable to play with a different music creator every day. You'll learn a lot of lessons."
Which he did. Miller gave the songs he was saving for his own album to David Sanborn, who recorded four of them for his 1981 album, "Voyeur."
Kirkwood native Sanborn is one of several artists Miller is closely associated with. They met at "Saturday Night Live," where Miller had just been hired, and Sanborn dropped by to see if he'd like to join the band, too.
"He played three notes, and everybody in the room turned around to see who was making that sound," Miller says. "Plenty of people own alto saxes, but nobody else has got that sound."
Miller would go on to play and write for numerous Sanborn albums and later became music director for "Sunday Night"/"Night Music," the wildly eclectic but sadly short-lived TV program hosted by Sanborn and Jules Holland.
"That was an incredible experience," Miller says. "The thing was, it came on at weird times, really late on Sunday night." He notes that if you couldn't stay up late to watch, you had to tape it, and VCRs could be unruly in those days.
Luther Vandross was another frequent musical partner of Miller's, sharing a 15-year songwriting and production partnership that resulted in numerous platinum-selling albums, including the double Grammy-winning "Power of Love."
Miller was only 19 years old when he began his association with Miles Davis, playing on his early '80s albums and touring with him.
"I was cocky, and I was intimidated at the same time," he says. "There's something about being young — you don't know how nervous you should be. I didn't know at the time that moments I spent with him were moments I'd be talking about for the rest of my life."
Miller wrote for and produced the albums of Davis' great, late period, starting with "Tutu," which dared to take the jazz innovator into still new territory, using drum machines and synthesizers.
"Miles had left Columbia Records and had gone to Warner Bros.," Miller recalls. "They called me up and said: 'Miles wants to do something completely different. Do you have any music?'" He did.
The albums kicked up some controversy among longtime Davis fans, but Miller says: "To me it sounded like Miles negotiating the current time. It sounded cool. And it was great working with him, going over music. He'd get a flashback about something that happened in the '40s and tell me stories. It was an incredible, incredible time for me."
What Marcus Miller • When 7:30 and 9:30 p.m. May 4-7 • Where Ferring Jazz Bistro, 3536 Washington Boulevard • How much $51-$61 • More info 314-571-6000; jazzstl.org