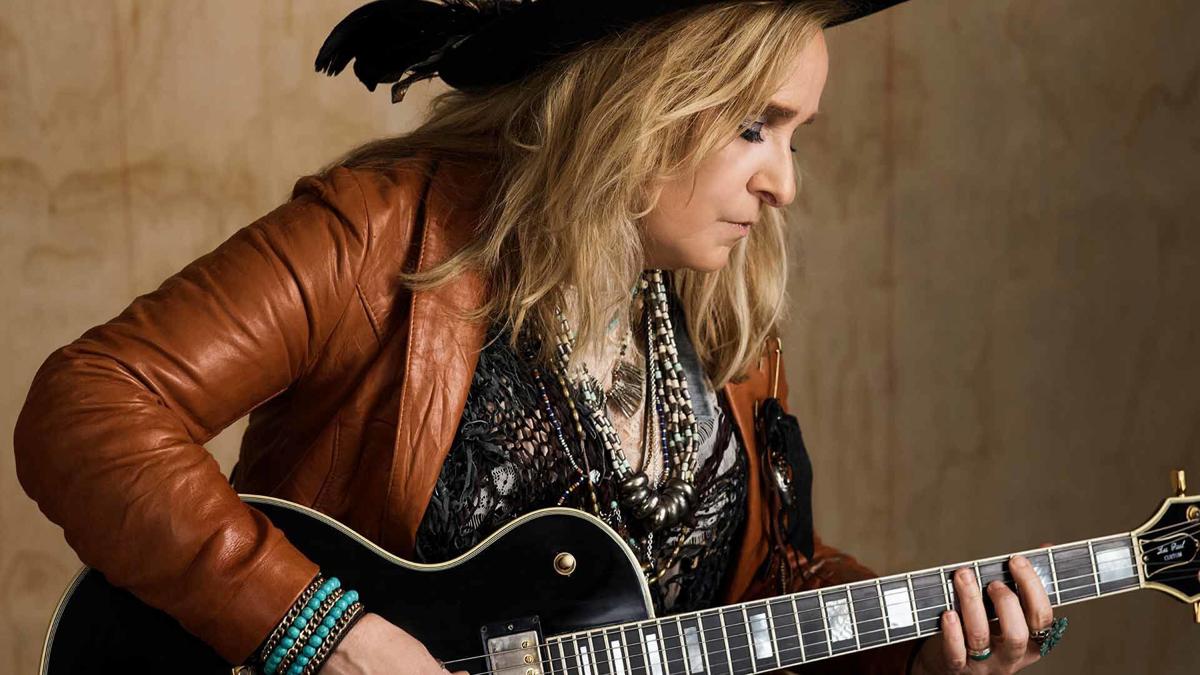 "I'm so happy to be playing music for people in the same room," Melissa Etheridge told the capacity crowd Saturday night at the Factory.
During the pandemic, the Grammy- and Oscar-winning singer-songwriter performed a series of livestreamed concerts, eventually playing through her entire catalog of recorded material.
While performing online, she conceived of the kind of shows she wanted to do when she could return to touring: switching up the set list every night and taking "deep dives" into two of her 14 albums — "one from the last century," she said with a laugh, and one from this one.
At the Factory, the albums chosen were "Yes I Am," her multiplatinum-selling breakthrough from 1993, which followed her coming out as a lesbian — a much bigger and far riskier deal then than you remember now — and 2004's "Lucky."
But Etheridge began the concert with a new song, or rather a new old song. "One Way Out" is the title track of her most recent release, which consists of material written for but omitted from her first four albums. It was recorded in 2013 with her original band from the late 1980s. Appropriately, it sounds like vintage Etheridge — a bold, bluesy rocker showcasing her gruff, smoky vocals.
Backed by guitarist/keyboardist Max Hart, bassist David Santos and drummer Eric Gardner — Etheridge handled most of the lead guitar duties herself — she tore through the older numbers "Your Little Secret," "Must Be Crazy for Me" and the smoldering "Into the Dark," an early highlight, before admitting she was a little ashamed of how much she missed the applause of a live audience during the pandemic.
"I have to earn it tonight," she added.
The trio of songs spotlighting "Yes I Am" began with the album's title track and included "If I Wanted To" and "Silent Legacy." Etheridge joked that the audience "might have bought the album on cassette, lost it due to a breakup and rebought it several times in different formats.
"In other words, you have sent my children to college," she said.
Before diving into "Lucky," Etheridge offered the ultra-thirsty "I Want to Come Over," as well as her new album's "For the Last Time" and "Chrome Plated Heart" from her debut.
"Lucky," she recalled, was an album "filled with recently divorced lust." She performed the title track as well as "If You Want To" and "Secret Agent."
As her set wrapped up, Etheridge returned to "Yes I Am" for the classics "Come to My Window" and "I'm the Only One" as well as her debut's "Bring Me Some Water" and the extended encore number, "Like the Way I Do," which found her working out alongside Garner on the drums.
Clocking in at nearly two hours, Etheridge's set satisfied, but with an early start time and no opening act, the evening felt a bit short. It's not every rock show that puts you back on the street before 10 p.m. Depending on your point of view, though, that could be a feature, not a bug.