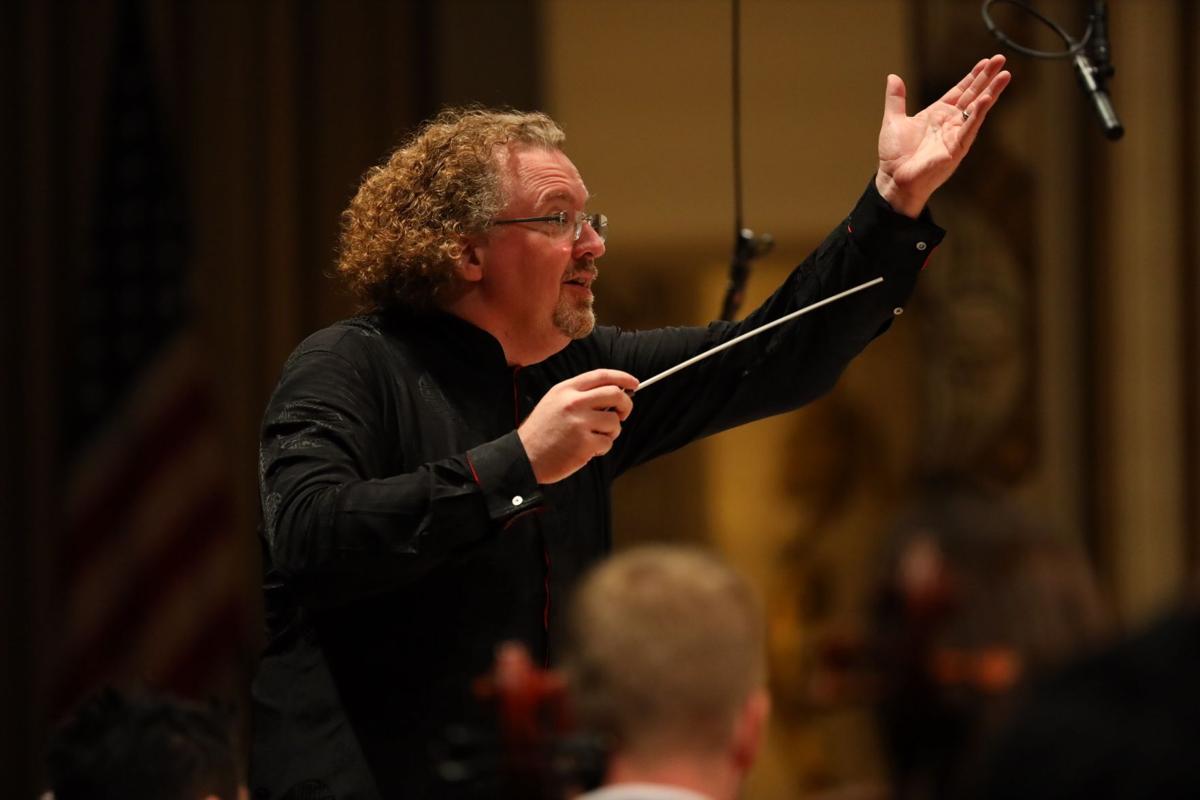 As music director of the St. Louis Symphony Orchestra, Stéphane Denève inherited an excellent band from his predecessor, David Robertson. He has moved quickly to make it his own, with frequent appearances, some well-chosen new members and some different musical emphases.
This weekend's program began with the world premiere of a new SLSO commission. "Venit Illuminatio (Toward the Illumination of Colored Light)" by Aaron Jay Kernis begins with the visual imagery of the title and takes a tuneful if somewhat spiky journey to its conclusion.
From a quietly melancholy beginning it moves to big moments for brass (particularly noteworthy: principal trombone Timothy Myers and principal tuba Derek Fenstermacher) and moments of mystery. Kernis keeps the percussionists busy and ends on a hopeful note.
Denève and the orchestra gave it a well-considered, well-played reading. The piece — and the composer, who was present — received a tremendous ovation from a large audience at Powell Hall.
Béla Bartók's Violin Concerto No. 2 was composed in 1937-38 for violinist Zoltán Székely. Székely wanted a traditional three-movement concerto, while Bartók planned a one-movement set of variations. They compromised, with three movements, plenteous variations and the strong influence of Bartók's beloved Hungarian folk music.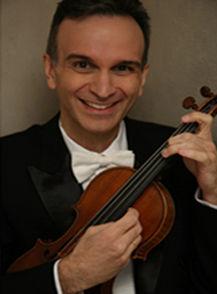 The concerto calls for a true virtuoso and had one of the world's finest in Gil Shaham. Playing the 1699 "Countess Polignac" Stradivarius, Shaham is remarkable for his intensity, his technique and his deep understanding of the music he performs.
Bartók keeps the soloist busy throughout the concerto, alternating demands for astounding technical prowess with lyricism and melodies with thorny harmonies. The orchestra is challenged; the SLSO aced the concerto. Shaham, who has performed with the St. Louisans on many occasions, knows them well, and there was great three-way communication between conductor, soloist and ensemble.
Another huge ovation followed the concerto's big conclusion. There was something different in the way of an encore: a selection from Bartók's "44 Duos for Two Violins." The second violin was concertmaster David Halen, and the pair played No. 43, "Pizzicato."
The second half was a masterful rendition of the Symphony No. 4 in E minor by Johannes Brahms. If there's a composer or genre that Denève doesn't get, we haven't yet encountered it.
The first movement was inspired; Denève brought out the sumptuous aspects of the second movement. The woodwinds and horns made a strong impression in the third movement, and the well-considered final movement brought it all together. Throughout, the strings sang splendidly, with an all-embracing warmth.
These performances are being recorded for future release; unfortunately, the orchestra's plea for silence from the audience wasn't always observed. Cellphones rang, a heavy object was dropped, and a veritable chorus of coughers sounded off. It's good to know that the ushers are always happy to distribute complimentary cough drops.