Near the end of her concert Thursday night at Stifel Theatre, Kacey Musgraves paused to thank her fans for their support — despite, she noted, "(my) not having a lot of radio play."
She's not kidding. Musgraves' albums have achieved gold and platinum status, and she's won numerous CMA and ACM awards, plus six Grammy Awards — four of them just this year, including album of the year for her most recent release, "Golden Hour." But you'd scarcely know that from the scant airplay she receives.
For half a decade now, country radio has suppressed airplay for female singers, never mind the often superior quality of their work. Then, too, the industry seems to frown on her outspokenness, advocating, as she has, for the LGBTQ community with her song "Follow Your Arrow" and for pot with "High Time." She recently raised conservative hackles by leading a "Somebody (expletive) do something" chant for gun legislation at Lollapalooza. Oh, and she curses a lot, too.
Musgraves' concerts are an end run around all that. The Texas-born singer is still plenty country. At one point Thursday night she even had the audience hollering "yee haw." But even with a banjo and steel guitar in the mix, you can hear Musgraves expanding her sound in the direction of pop and dance music.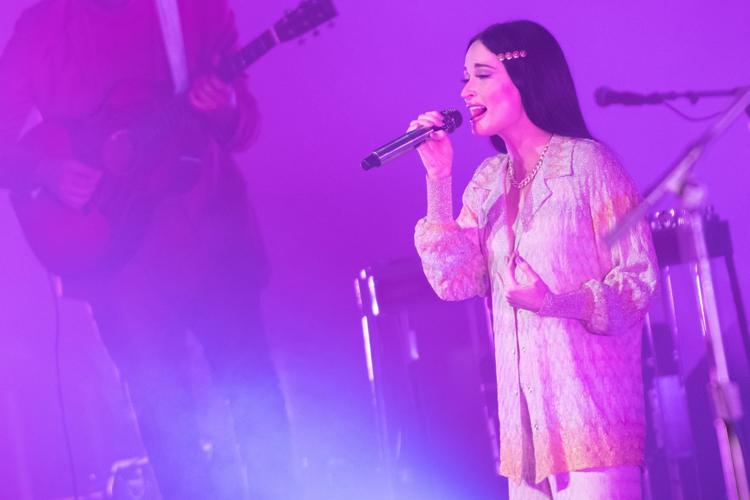 The show even had a bit of a retro-disco look and feel, with Musgraves dressed in a billowy outfit she said would be appropriate for "a 78-year-old-woman going to a drag show." Her six-piece band, meanwhile, was attired in matching earth-tone suits and turtlenecks, looking something like a Ron Burgundy fan club.
In that spirit — or perhaps as a further declaration of independence from country radio — she broke out a cover of the Gloria Gaynor disco hit "I Will Survive."
As for playing her own music, Musgraves kept the focus solidly on "Golden Hour," performing the album in its entirety, albeit out of sequence.
"Slow Burn," which opened the show, was stark and atmospheric, Musgraves silhouetted against the rear video screen. Moving forward to perform "Wonder Woman," "Butterflies" and "Lonely Weekend," she immediately had the audience standing and singing every word back at her.
"This is a fancy little place," she cracked, noting that she had family members in the audience and promising "extra cuss words just for them."
She reached back to her debut album for the small-town lament "Merry Go 'Round," and to her sophomore set for the pot-positive "High Time." Sniffing the air, she wondered, "Not even one person is smoking weed in here?"
The show's middle section featured an acoustic set, which Musgraves kicked off with a solo version of "Mother." She wrote the song, she said, "because I missed my mom." After a pause, she deadpanned, "I was also on acid, but we won't talk about that."
As she moved through stripped-down takes on "Oh What a World" and "Family Is Family," her band joined in, one of them playing cello and another a bowed acoustic bass. Musgraves talked about her relatives in outstate "Missourah," recalling her grandparents living in Advance and going to Dexter to buy shoes.
During "Love Is a Wild Thing," the band members pulled off a neat trick, slipping away from the spotlight and returning to their electric instruments, giving the latter half of the song a considerable punch.
Highlights from late in the show included singalongs of "Space Cowboy" and "Follow Your Arrow," plus a discofied cover of Brooks & Dunn's "Neon Moon" (which Musgraves sings on the duo's recent "Reboot" album). The dance beats continued through the closing number, "High Horse."
Musgraves' down-home appeal is still intact, but it's clear she won't be limited by it, or anyone else's expectations. Which is how it should be.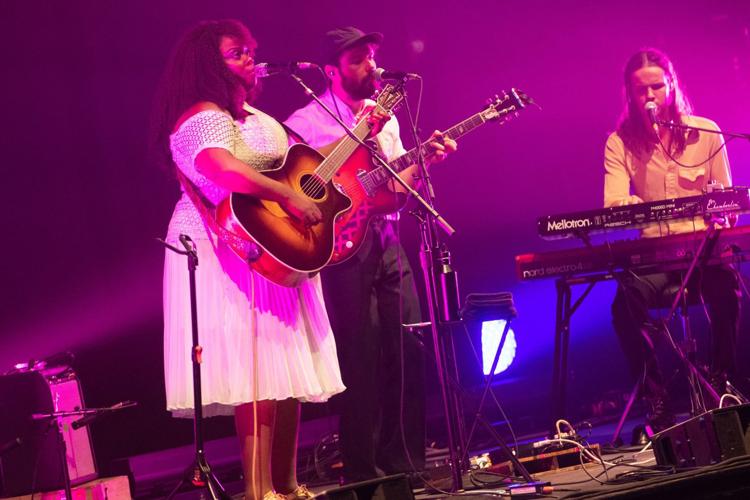 Audience members who arrived early got a special treat in opening act Yola, who absolutely tore the place up with her outsized voice and terrific songs.
The singer, who hails from Bristol, England, proved that Brits can make an impression on the somewhat amorphous Americana category as well. She's nominated for emerging artist of the year and album of the year at next week's Americana Music Honors and Awards in Nashville.
Singing mostly songs from her debut album, "Walk Through Fire," Yola earned shouts of approval from the audience as soon and the anthemic chorus kicked in on her first number, "Lonely the Night."
Other highlights included "Ride Out in the Country," "Faraway Look" and a cover of Elton John's "Goodbye Yellow Brick Road."
After earning a standing ovation for "It Ain't Easy," she broke out a Britishism to shoot a compliment back at the crowd: "You guys are the lushest of the lush," she said.
Yola previously played St. Louis only a month ago, opening for Lake Street Dive at the Pageant. But someone needs to bring her back for a full headlining set as soon as possible. She's a major talent on the rise, and this is her moment.
Kacey Musgraves at Stifel Theatre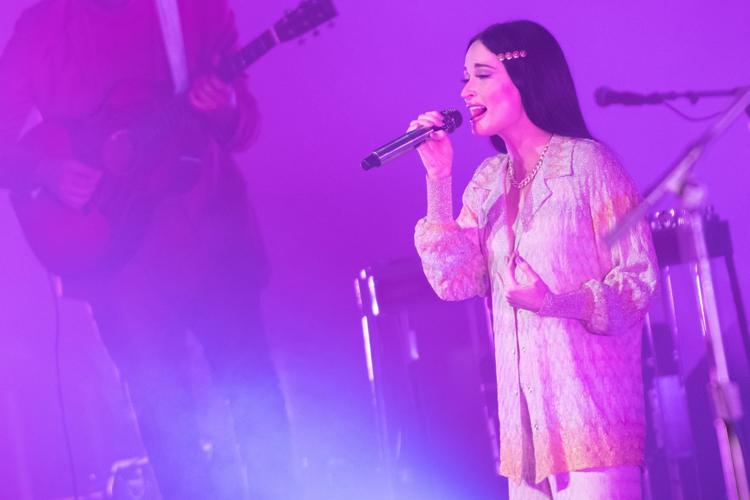 Kacey Musgraves at Stifel Theatre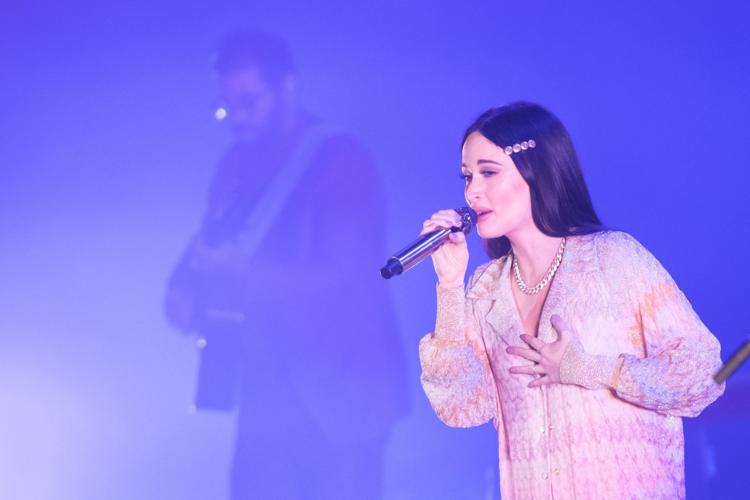 Kacey Musgraves at Stifel Theatre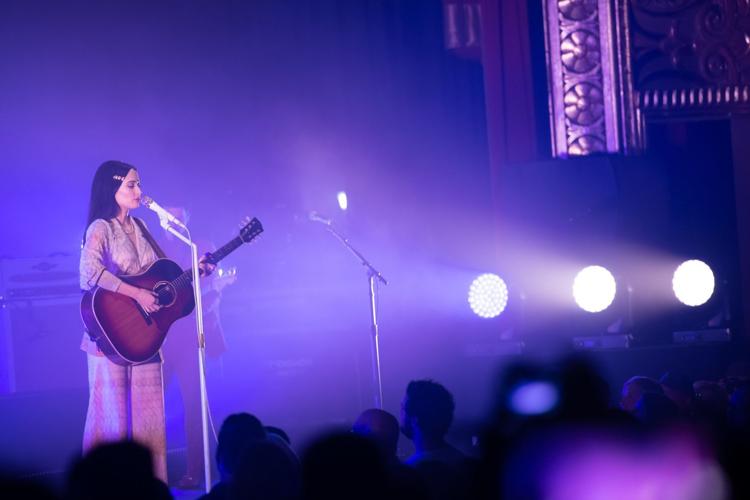 Kacey Musgraves at Stifel Theatre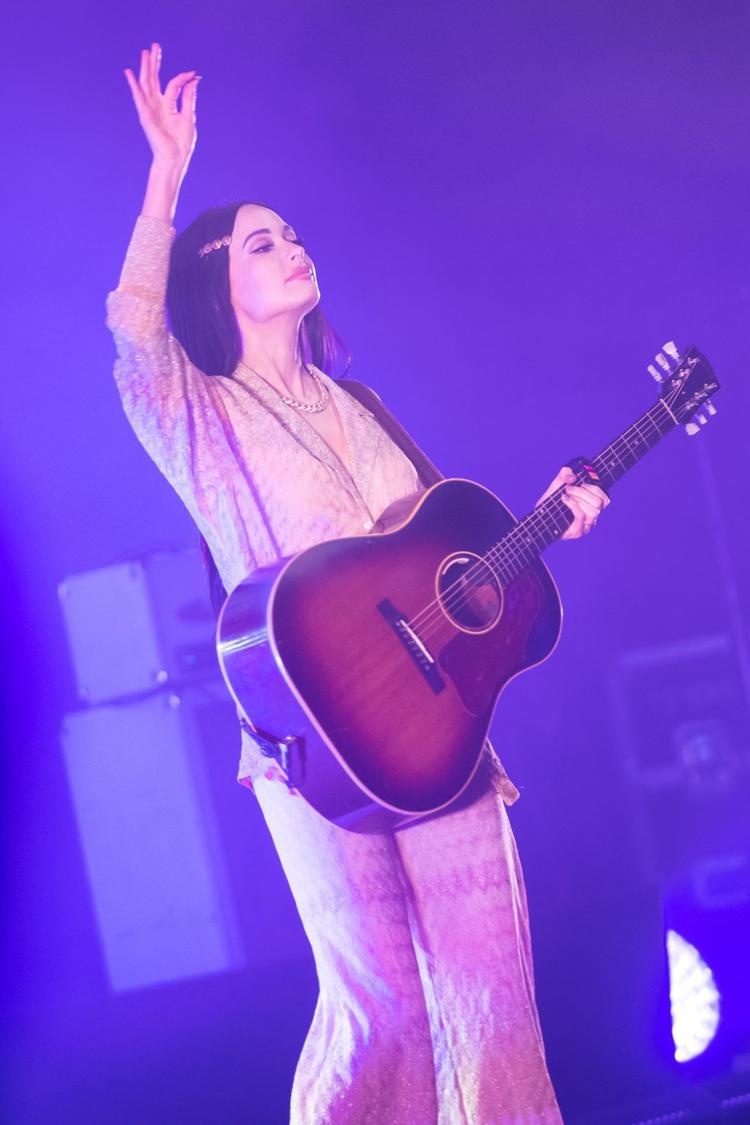 Kacey Musgraves at Stifel Theatre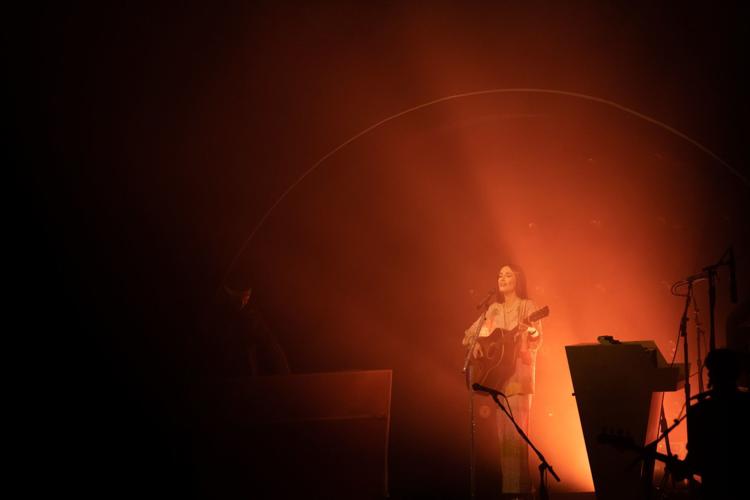 Kacey Musgraves at Stifel Theatre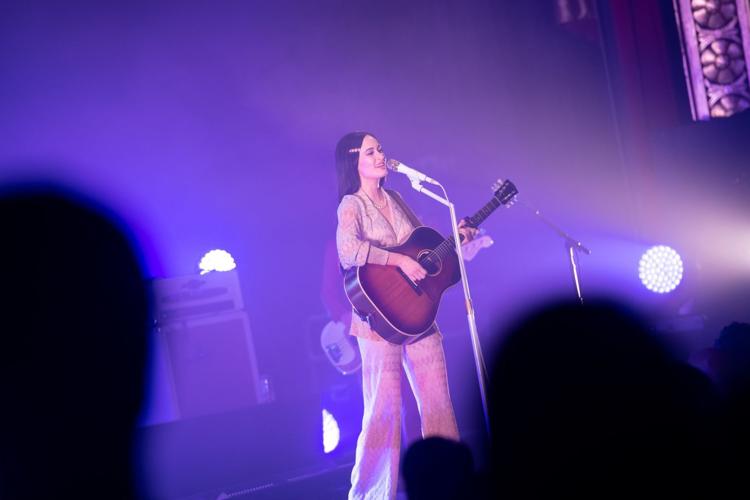 Kacey Musgraves at Stifel Theatre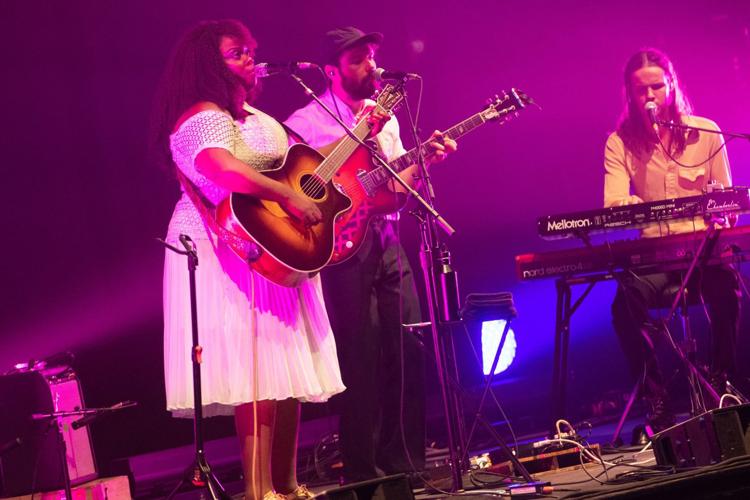 Kacey Musgraves at Stifel Theatre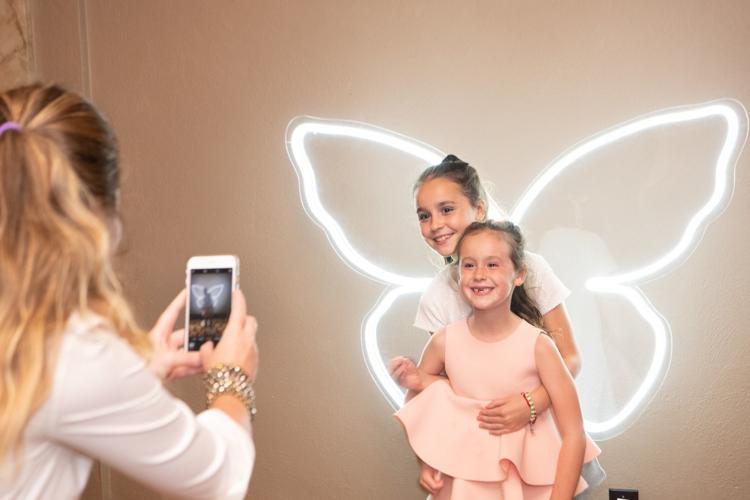 Kacey Musgraves at Stifel Theatre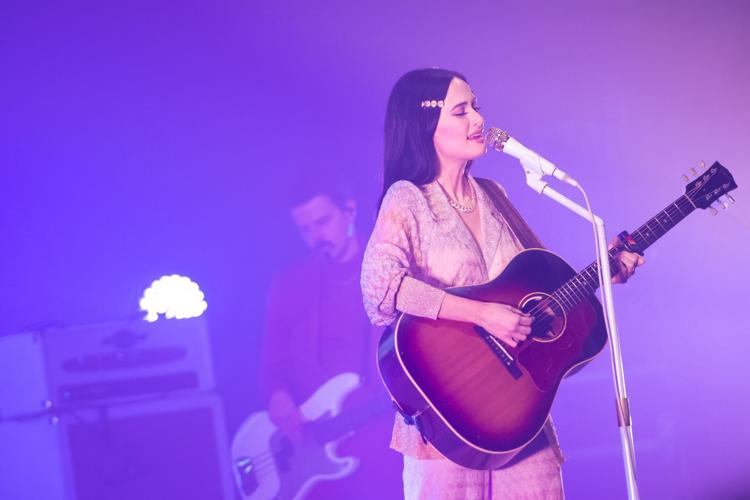 Kacey Musgraves at Stifel Theatre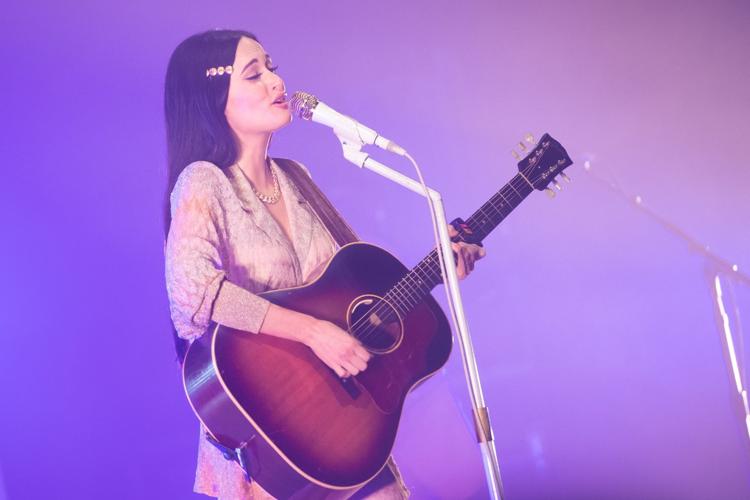 Kacey Musgraves at Stifel Theatre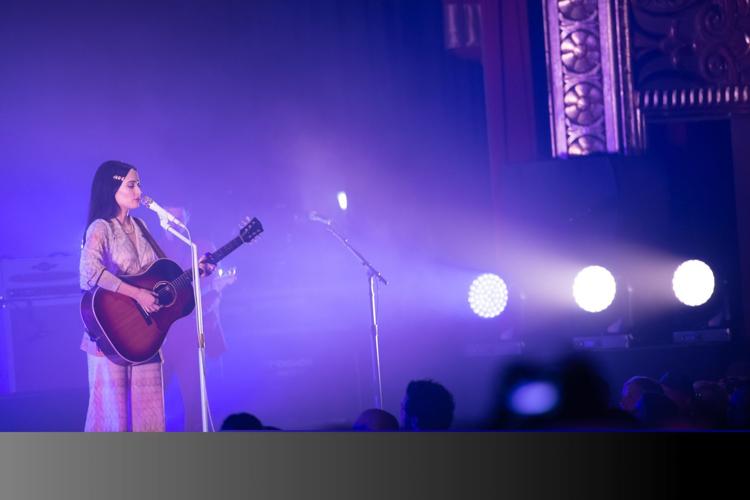 Kacey Musgraves at Stifel Theatre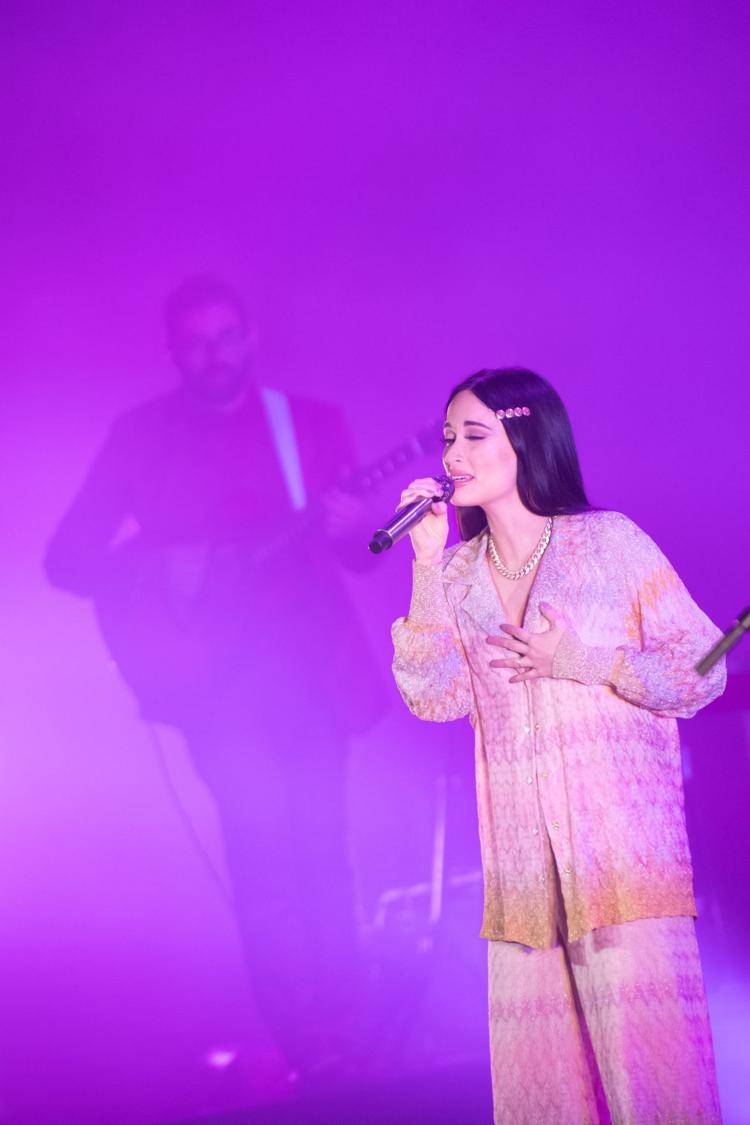 Kacey Musgraves at Stifel Theatre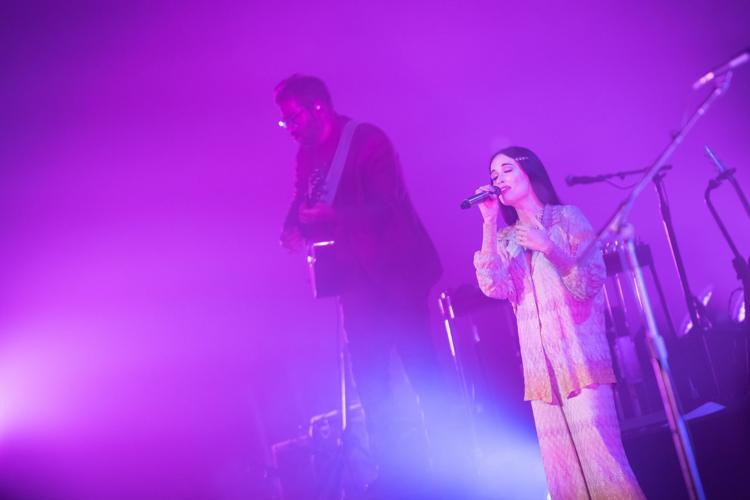 Kacey Musgraves at Stifel Theatre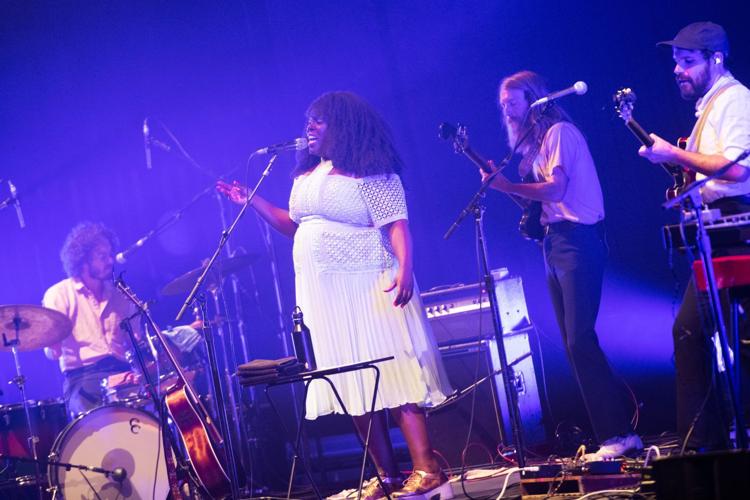 Kacey Musgraves at Stifel Theatre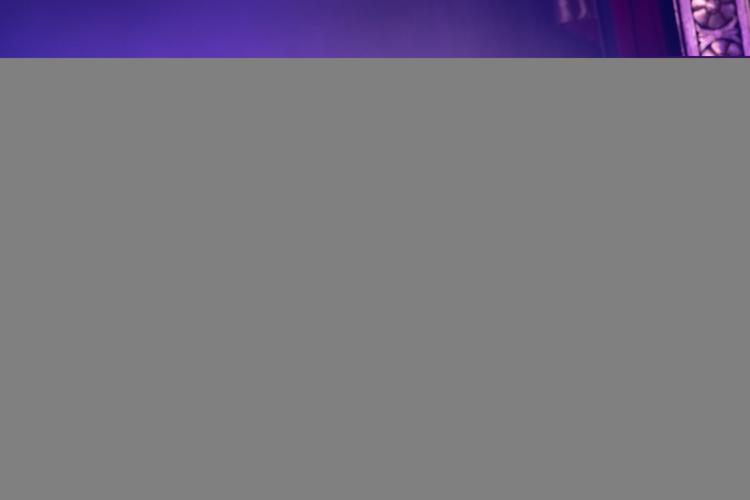 Yola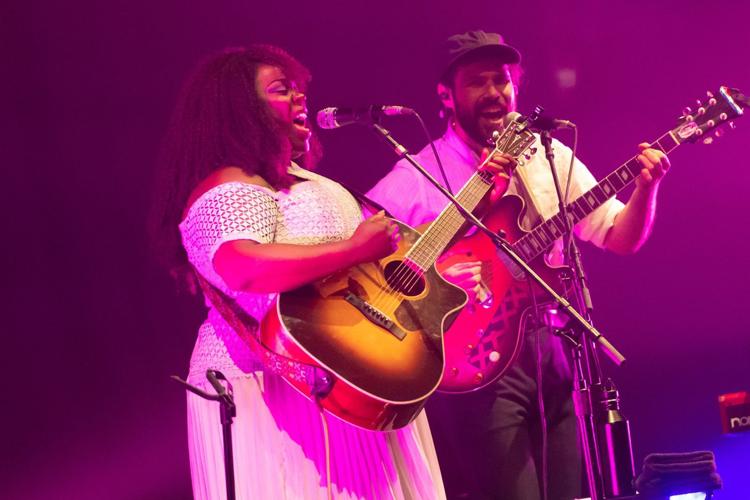 Kacey Musgraves at Stifel Theatre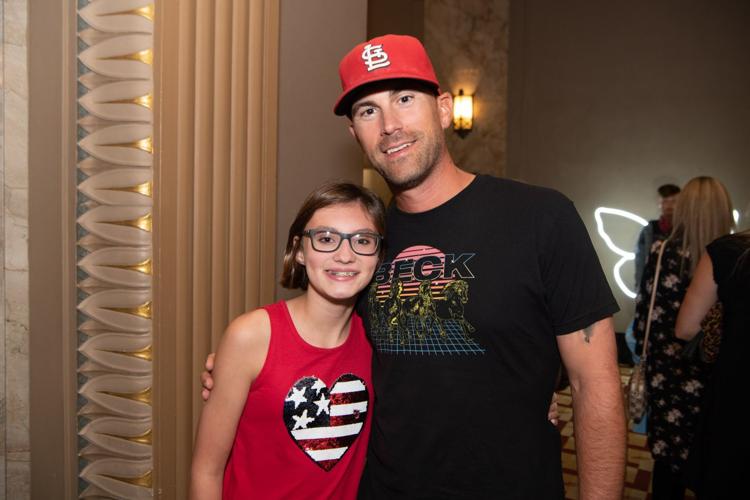 Kacey Musgraves at Stifel Theatre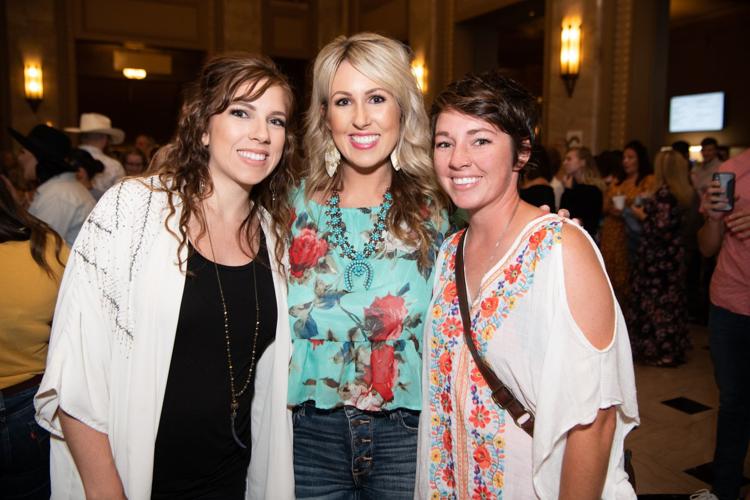 Kacey Musgraves at Stifel Theatre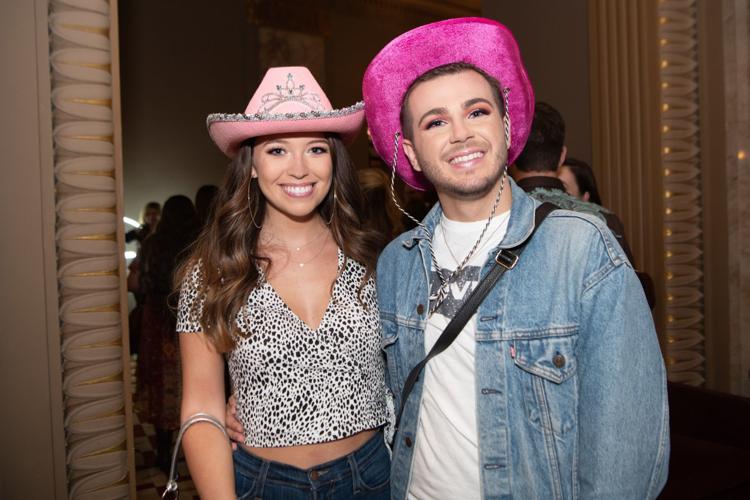 Kacey Musgraves at Stifel Theatre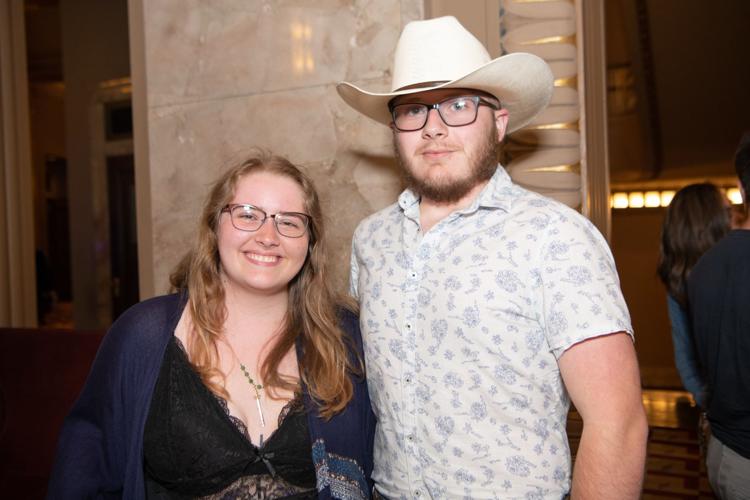 Kacey Musgraves at Stifel Theatre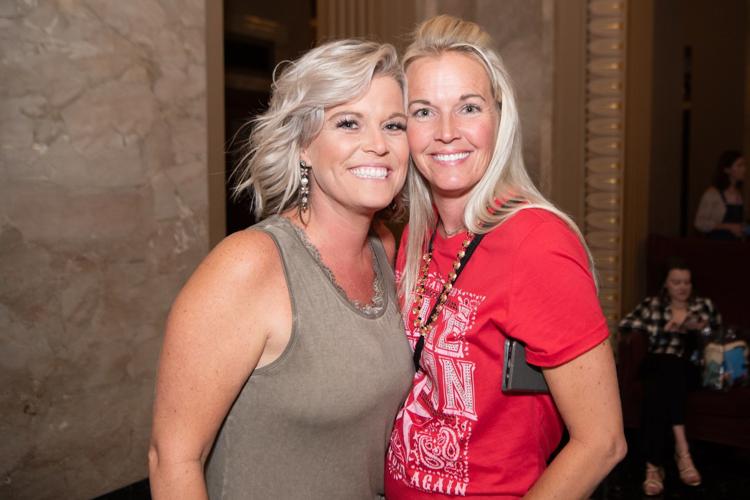 Kacey Musgraves at Stifel Theatre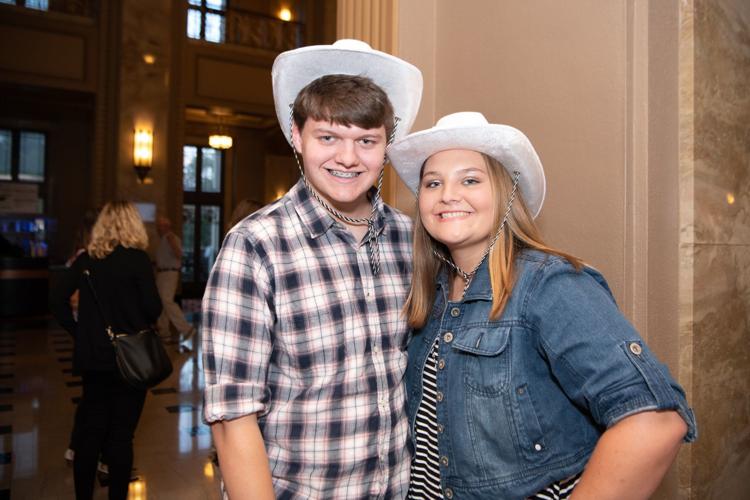 Kacey Musgraves at Stifel Theatre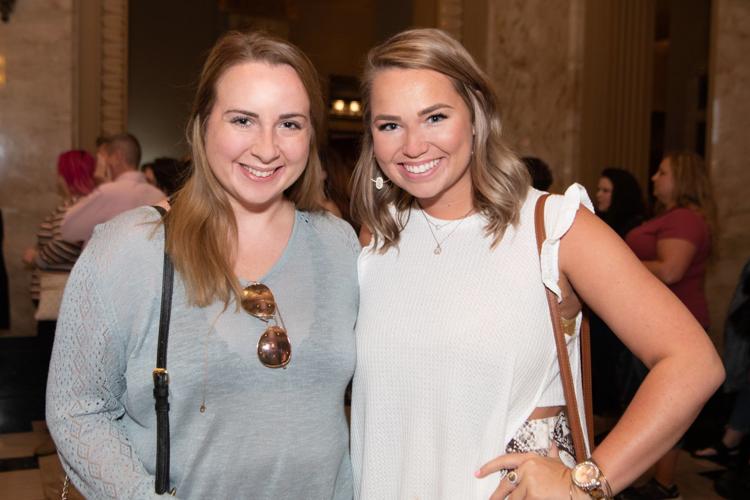 Kacey Musgraves at Stifel Theatre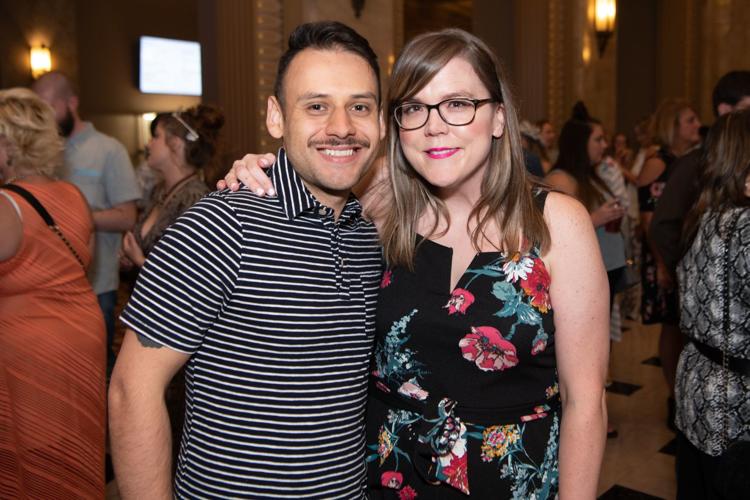 Kacey Musgraves at Stifel Theatre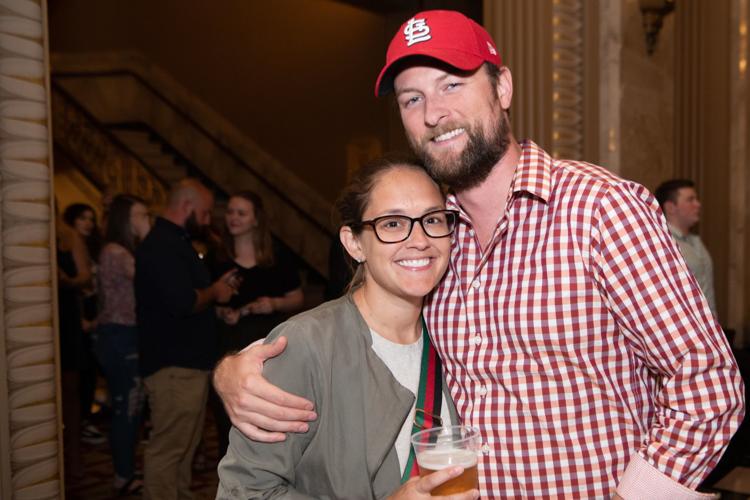 Kacey Musgraves at Stifel Theatre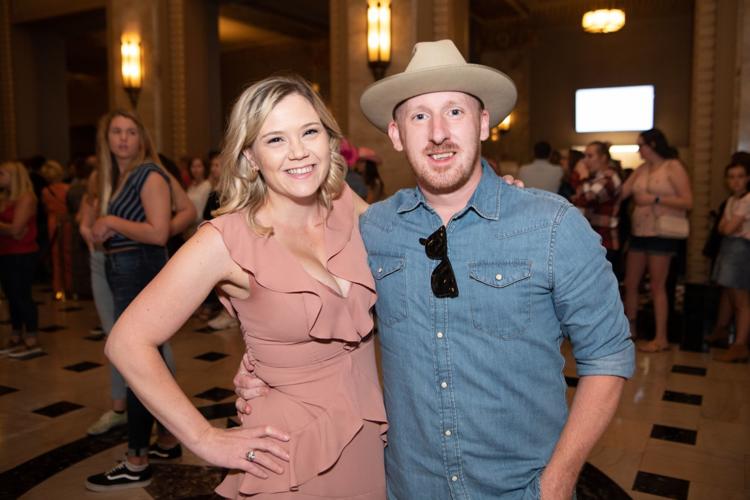 Kacey Musgraves at Stifel Theatre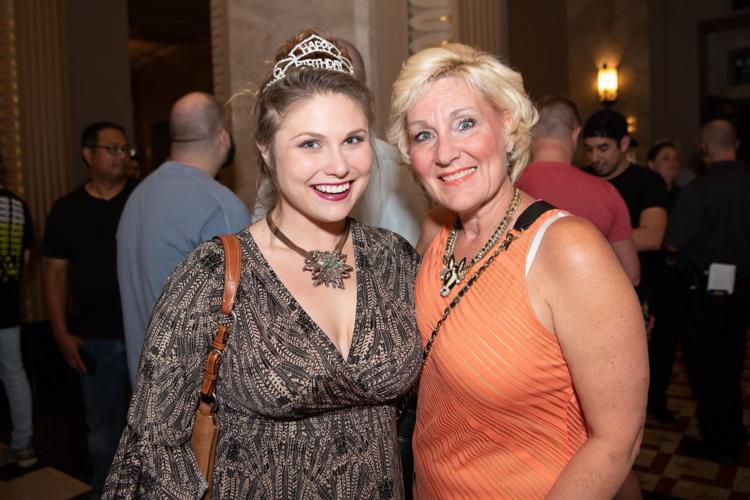 Kacey Musgraves at Stifel Theatre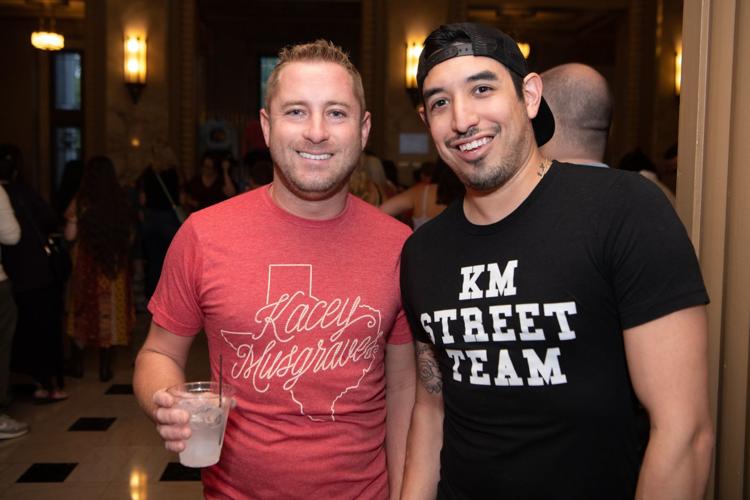 Kacey Musgraves at Stifel Theatre