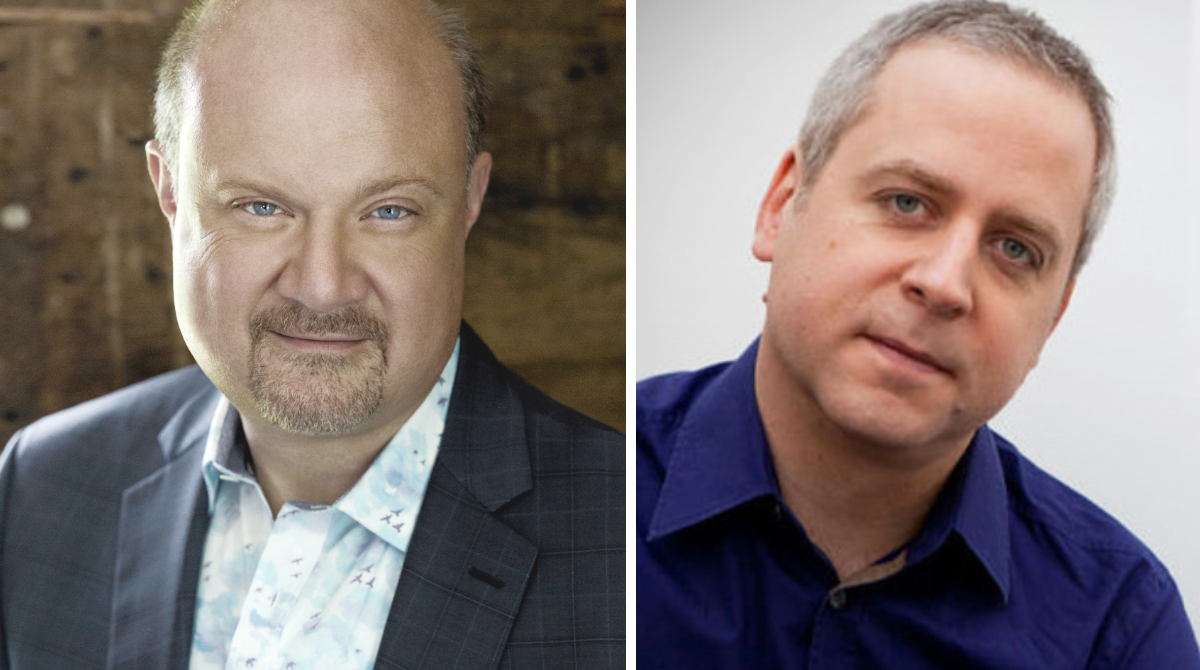 Washington University's Great Artists Series opened its fourth season Sunday night, continuing the parade of acclaimed artists from around the globe. Substituting for the originally scheduled Eric Owens, baritone Randall Scarlata and pianist Jeremy Denk performed Franz Schubert's "Winterreise" (winter journey) song cycle, enthralling a crowded house at the 560 Music Building.
Scarlata stepped in with only 36 hours' notice.
And the performance was magnificent — dark, deep and emotionally subtle. Scarlata depicted the lovely grey sentiments of the unnamed narrator of what Schubert himself called "horrifying songs." Composed in 1827, "Winterreise" includes 24 songs setting to music poems by Prussian poet Wilhelm Müller. The poems portray the existential struggles of a man suffering from a close encounter with love. Scarlata's deep emotional involvement with the drama absorbed listeners.
Scarlata, from memory, delivered the 24 songs in 70 minutes without intermission. The first song, "Good Night," established the dramatic tension and emotional tone. Scarlata's gauged delivery — earnest, not mawkish — provided the necessary room to grow more dismal, as the text demands. These first lines set up a dramatic and musical undulating pattern often repeated in the cycle. The prevailing mode is the "sad" minor key, but the lines "The girl spoke of love, her mother even of marriage" modulate to the major key before emphatically returning to the minor as the narrator leaves on his winter journey, now that the world is "dismal, the path veiled in snow."
Denk's delightfully grim piano performance both illustrated the setting and underscored the emotional content of the text. He tickled off with ease and animation the agitated opening of the fourth song, "Numbness."
In the fourth song, "The Linden Tree," Scarlata seemed genuinely startled out of reverie by the piano-chord cue for the words, "I had to pass (the tree) again today."
The last verse of the seventh song, "On the River," provides a major turning point in the narrator's emotional development. Scarlata portrayed the reverse narcissistic moment well as the narrator looks into the river and contemplates the inflamed image of his own feelings: "My heart, do you now see your own image in this stream? … Is it ragingly swelling?"
By the end of the 24-song cycle, Scarlata, with expert technique and measured expressive pacing, developed the emotional state of the narrator from mere sadness to existential crisis and finally to resignation as he encounters the hurdy-gurdy player in the last song, "The Organ-grinder," who "lets it all happen, happen as it will."
This first installment of the Great Artists Series was certainly a success. Scarlata in particular proved more than an adequate substitute; he was a resplendent replacement.
Editor's note: Eric Meyer is an adjunct instructor in the Engineering Communication Center at Washington University.