"We're back. You can't get rid of me," Jeff Tweedy said near the outset of Wilco's concert Thursday night at the Fox Theatre.
Even as the Chicago band moves ever onward and is promoting its 11th studio album, "Ode to Joy," Wilco's St. Louis appearances tend to take on a nostalgic patina, thanks to Tweedy's Belleville roots and his history with Uncle Tupelo and the St. Louis alternative-country scene of the late 1980s and early '90s.
That warm glow was especially present on Thursday, as Wilco shared the bill with the Bottle Rockets (née Chicken Truck), whose members spent many nights sweating alongside Uncle Tupelo in the claustrophobic confines of Cicero's Basement Bar. Bottle Rockets frontman Brian Henneman was a longtime Tupelo associate and also played lead guitar on Wilco's 1995 debut album, "A.M."
During his band's opening set, Henneman said the Fox show was "like Cicero's basement with a lot more headroom."
Both groups have traveled a million miles, both metaphorically and perhaps even literally, from their somewhat ragged roots. Wilco, thanks to Tweedy's knotty lyrical puzzles and his band's accomplished, adventurous musicianship, has become one of rock's established legacy acts. A Hall of Fame berth doesn't seem out of the question at some point. The Bottle Rockets, meanwhile, continue to refine and sharpen their sound, becoming one of the best — albeit, alas, commercially unrewarded — bands in the genre now known as Americana.
At the Fox, Wilco's generous 28-song set stretched across two-and-a-quarter hours and was musically taut, ranging from Tweedy quietly accompanying himself on acoustic guitar for the opening of "Reservations" to the feedback finale of "Handshake Drugs" and full-on avant-noise freakouts during "Via Chicago" and "Bull Black Nova."
None of that is atypical for the veteran band. What was noticeably stepped-up, though, was the overall production. Backdrops and see-through scrims created shifting, impressionistic 3D visuals, and the lighting cues were especially impactful during dramatic shifts in the music.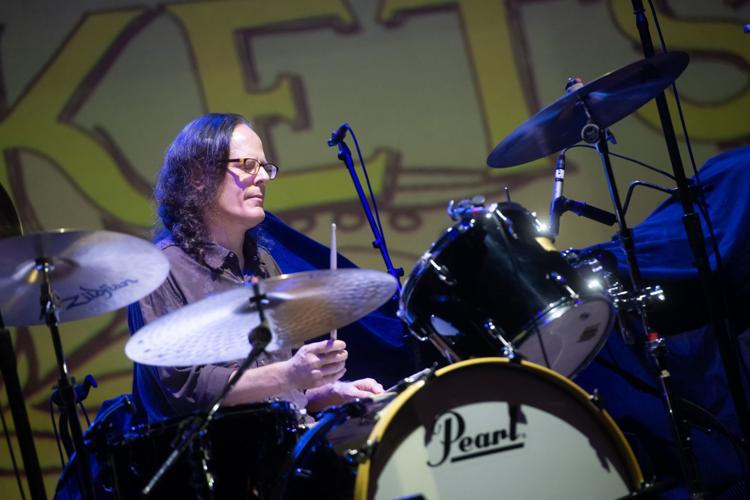 The band delivered eight of the 11 tracks from "Ode to Joy," opening the show with the subdued pairing of "Bright Leaves" and "Before Us," then giving way to older songs and crowd favorites.
Among the other new tunes, "One and a Half Stars" was quiet and understated, while "We Were Lucky" was heavy and intense. "Love Is Everywhere (Beware)," the album's brightest and most accessible number, was lovely and cautiously optimistic — or perhaps optimistically cautious.
The band was freer to cut loose on older songs, and guitarist Nels Cline pulled all manner of sounds and textures from his guitar, delivering a showstopping solo on "Impossible Germany."
Drummer Glenn Kotche is the band's other outstanding instrumentalist, not merely driving the band but also delivering some of its loveliest, most subtle touches, as with his tom-tom work on "Reservations."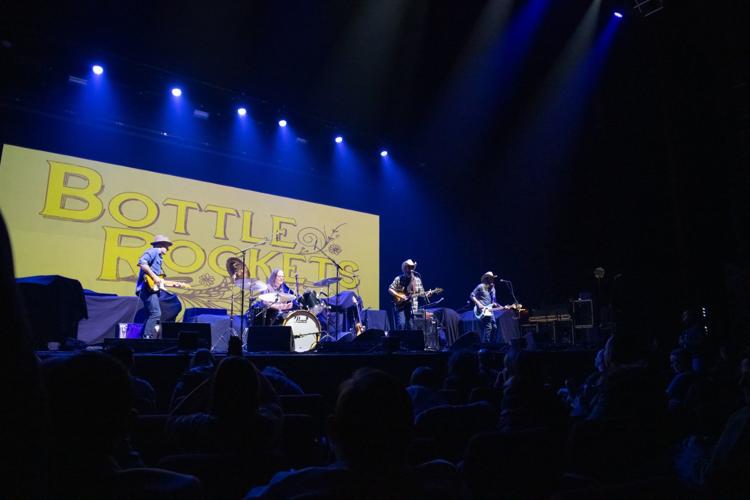 The group dug around in its extensive catalog for "I Am Trying to Break Your Heart," "Random Name Generator," "How to Fight Loneliness" and "Box Full of Letters."
For "Heavy Metal Drummer," which references Laclede's Landing, Tweedy said: "This song is about here. A lot of the songs are about here."
Wilco dispensed with the charade of leaving the stage and returning for an encore, remaining instead to offer one more "Ode to Joy" song, "Hold Me Anyway," followed by "Misunderstood."
The band did leave at that point, but returned once again, this time with Henneman and Bottle Rockets drummer Mark Ortmann, who joined in on "California Stars" and "Casino Queen." Seeing old friends Tweedy and Henneman playing together and sharing a microphone was a real treat. Their own enjoyment of the moment, too, was palpable.
The Bottle Rockets' opening set was itself an overdue occurrence. It had been 22 years since the band last played at the Fox, opening a show for John Fogerty. The group offered songs from last year's "Bit Logic" album including "Highway 70 Blues," "Lo-Fi," and "Stovall's Grove," the latter an ode to the Wildwood honky-tonk where Henneman regularly plays with his side band, Diesel Island.
There were also favorites "1000 Dollar Car," "Take Me to the Bank" and "Indianapolis" — a true story of a van breakdown in the bad old days, Henneman explained. It happened in Tweedy's presence, and he played the song for Tweedy first after he wrote it.
The evening was full of those kinds of deep connections and was all the more special because of it.
Wilco at Fox Theatre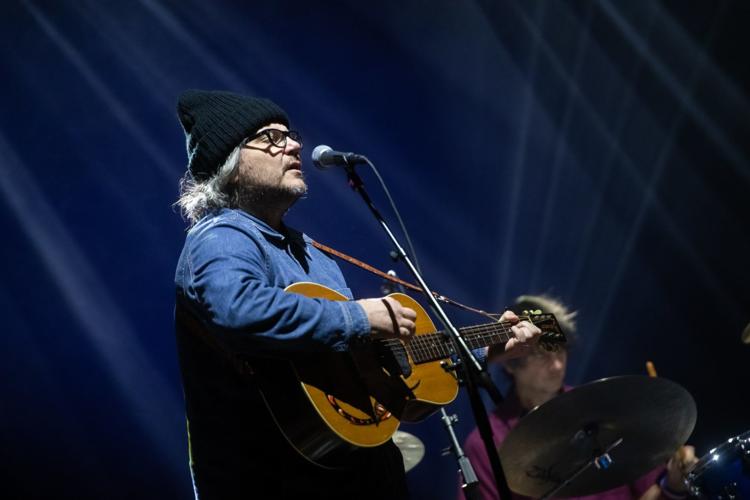 Wilco at Fox Theatre
Wilco at Fox Theatre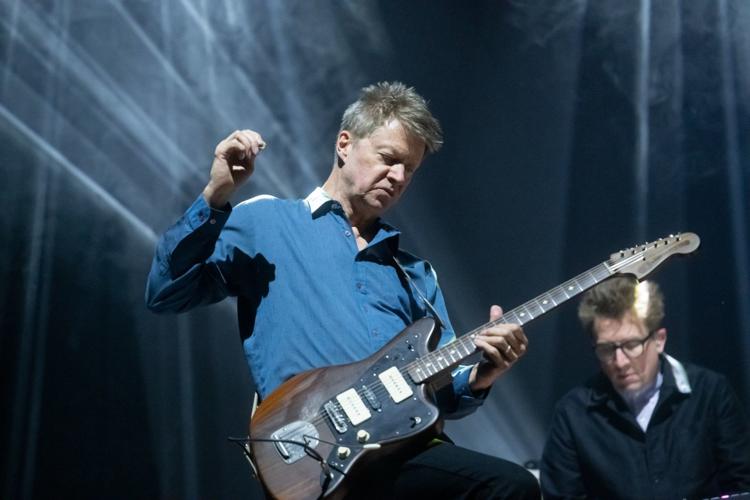 Wilco at Fox Theatre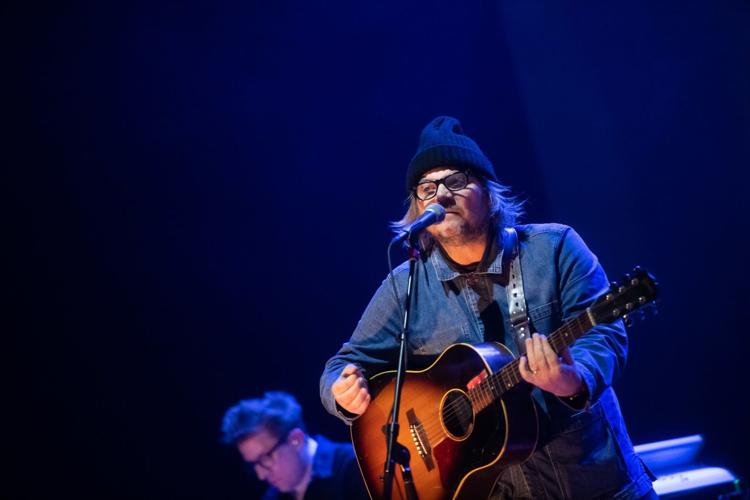 Wilco at Fox Theatre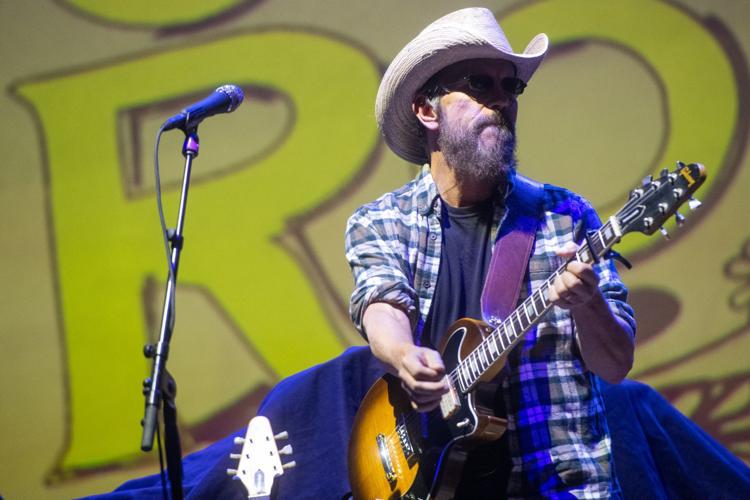 Wilco at Fox Theatre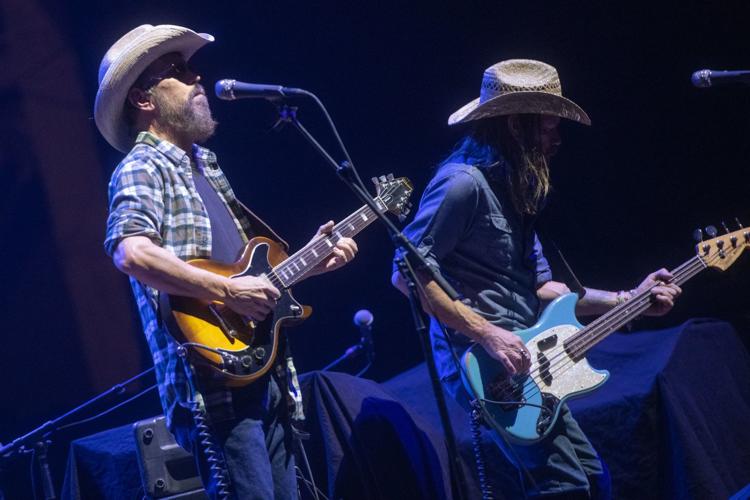 Wilco at Fox Theatre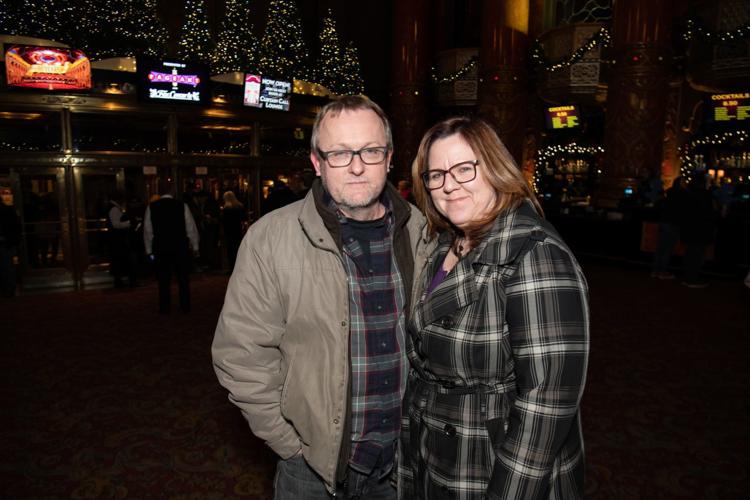 Wilco at Fox Theatre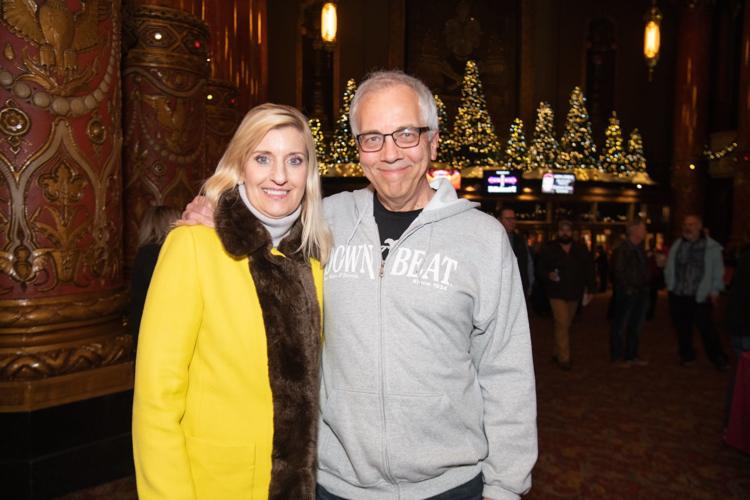 Wilco at Fox Theatre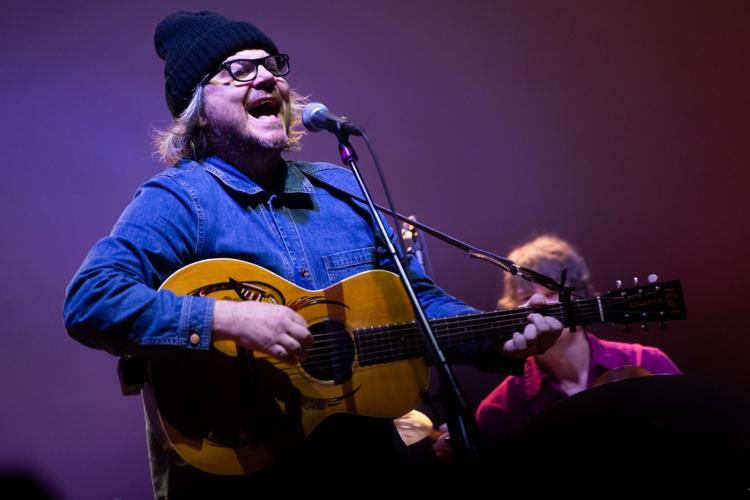 Wilco at Fox Theatre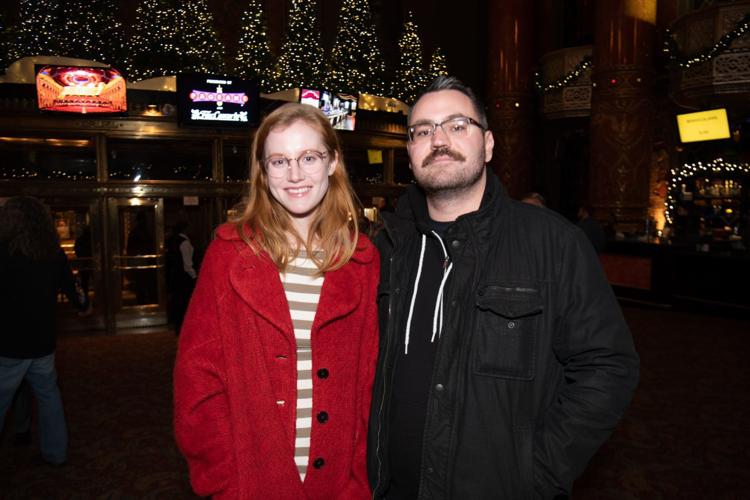 Wilco at Fox Theatre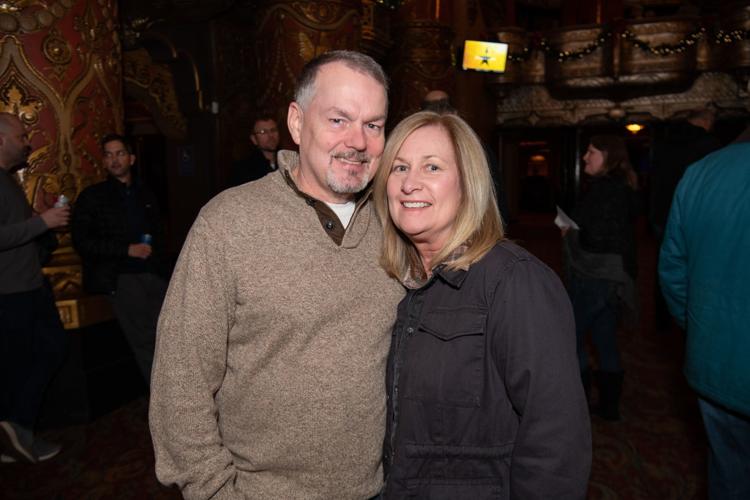 Wilco at Fox Theatre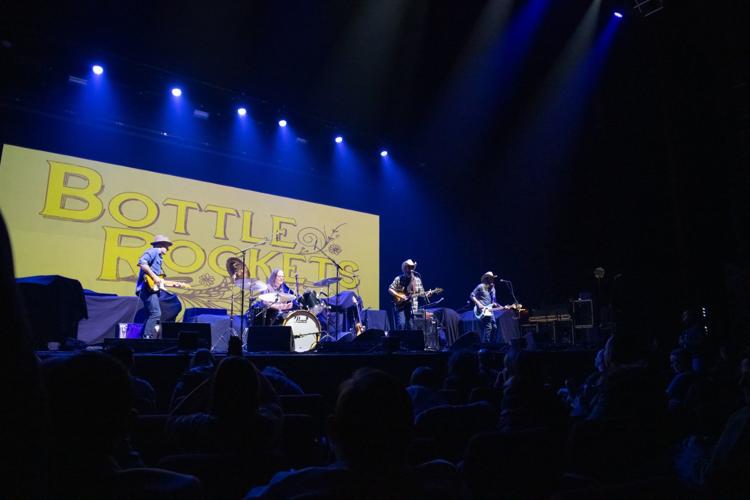 Wilco at Fox Theatre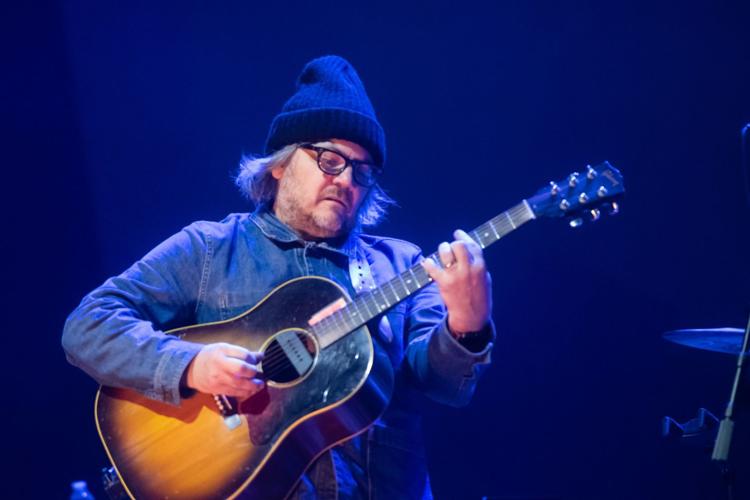 Wilco at Fox Theatre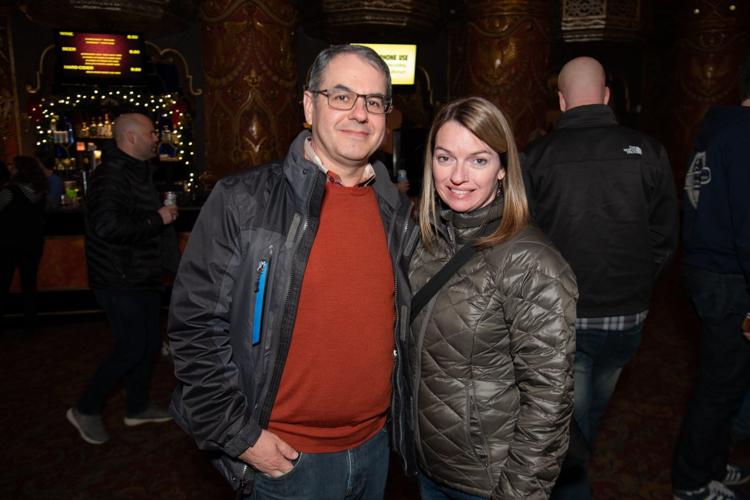 Wilco at Fox Theatre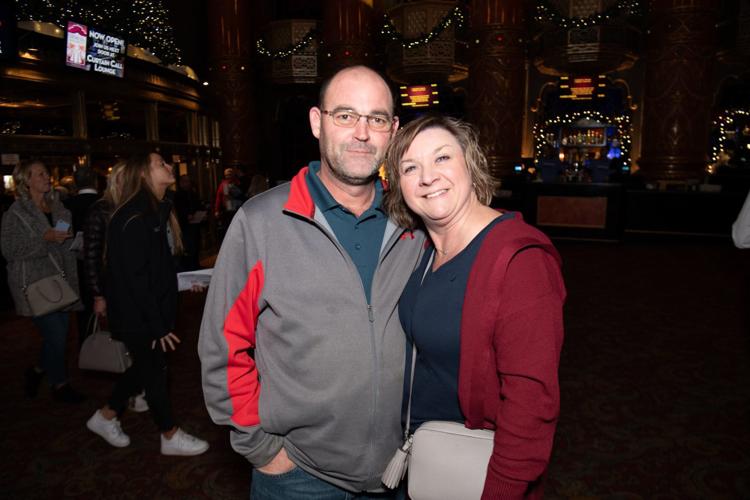 Wilco at Fox Theatre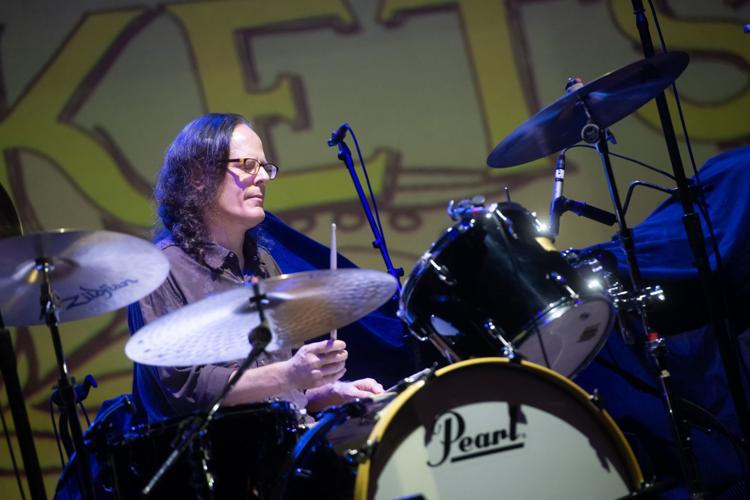 Wilco at Fox Theatre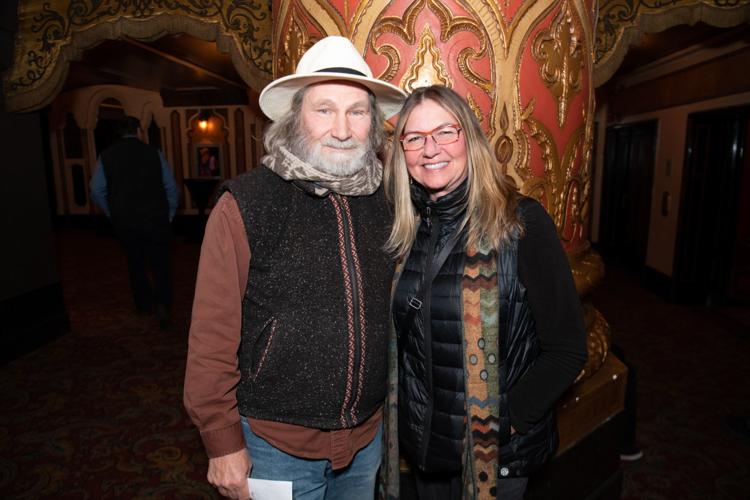 Wilco at Fox Theatre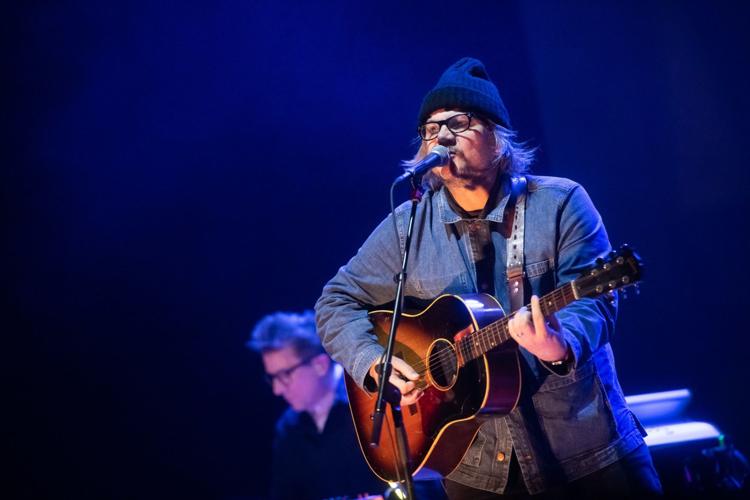 Wilco at Fox Theatre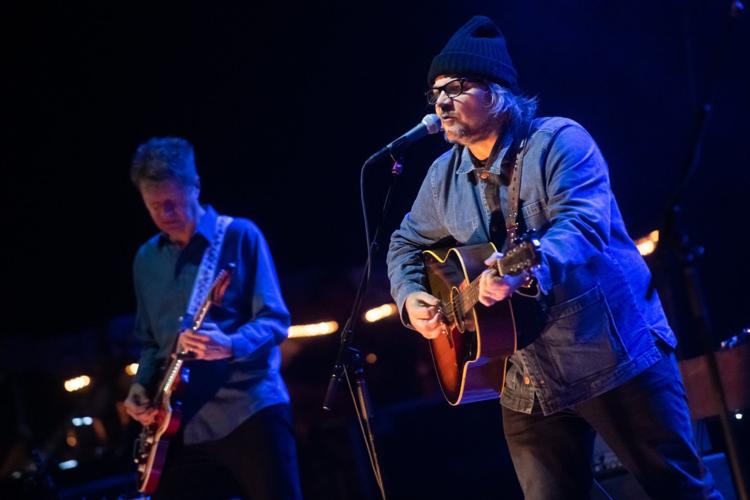 Wilco at Fox Theatre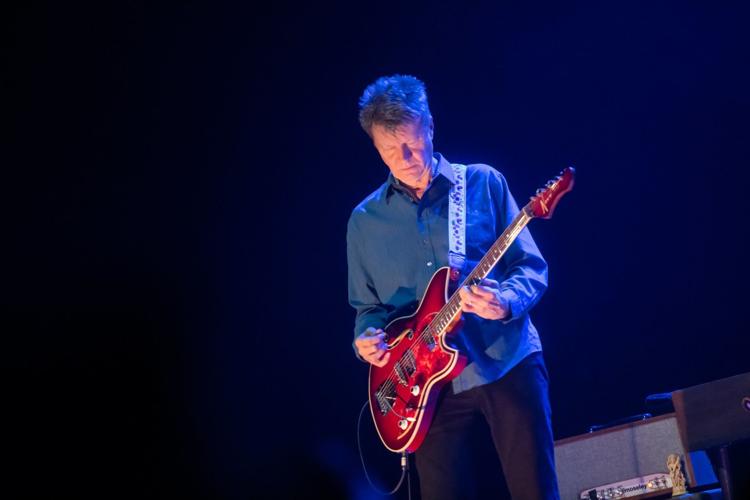 Wilco at Fox Theatre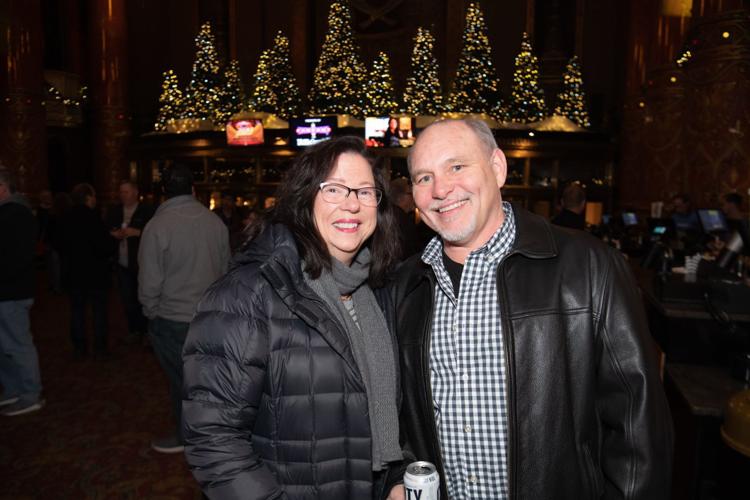 Wilco at Fox Theatre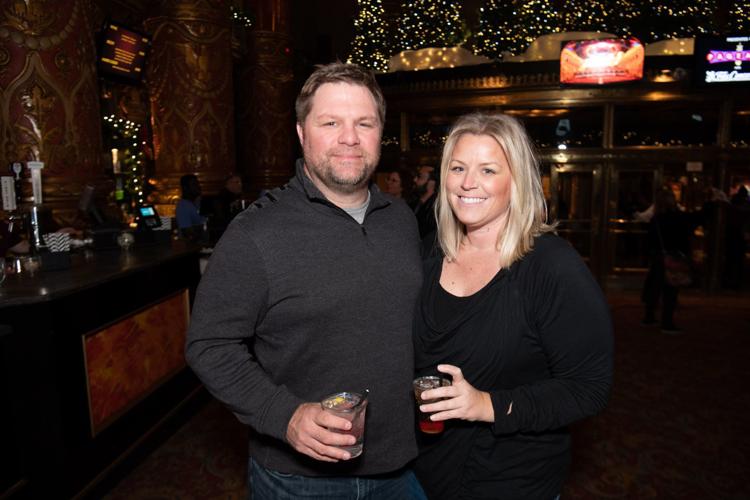 Wilco at Fox Theatre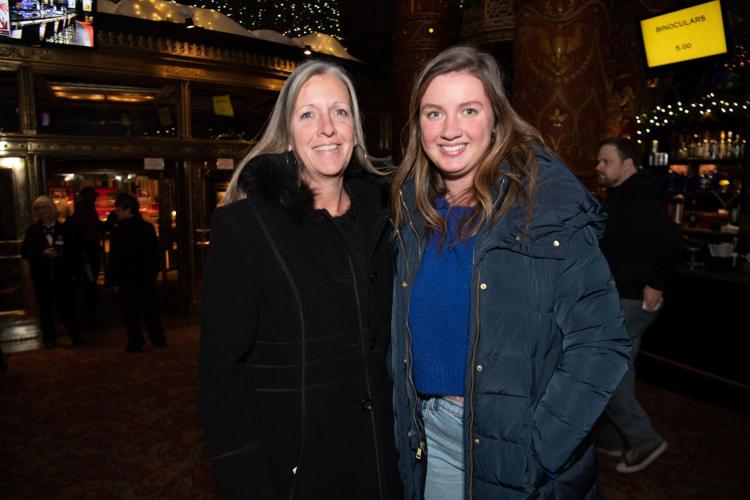 Wilco at Fox Theatre
Wilco at Fox Theatre
Wilco at Fox Theatre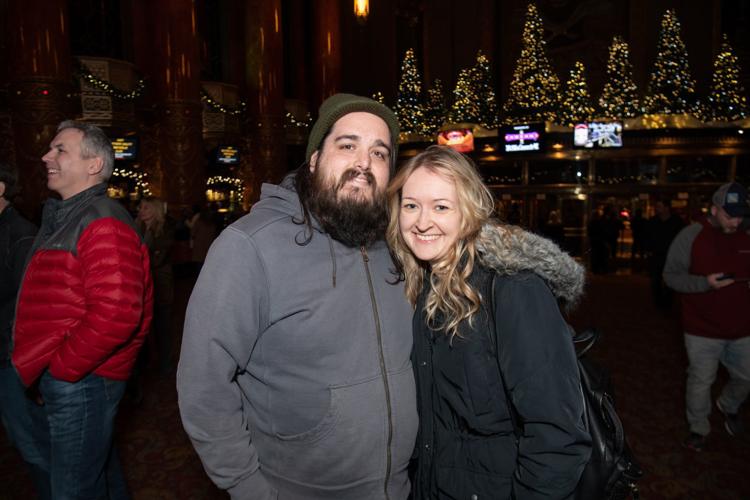 Wilco at Fox Theatre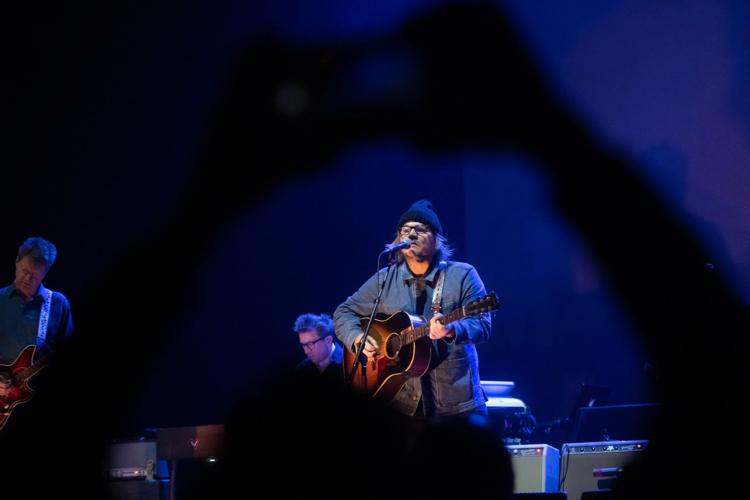 Wilco at Fox Theatre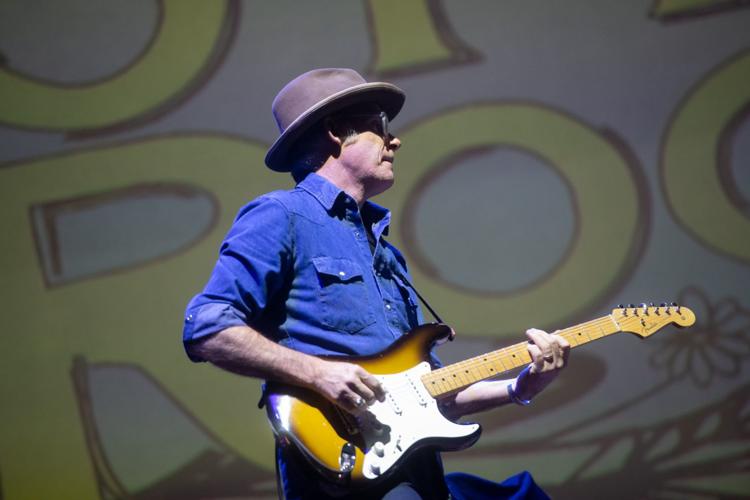 Wilco at Fox Theatre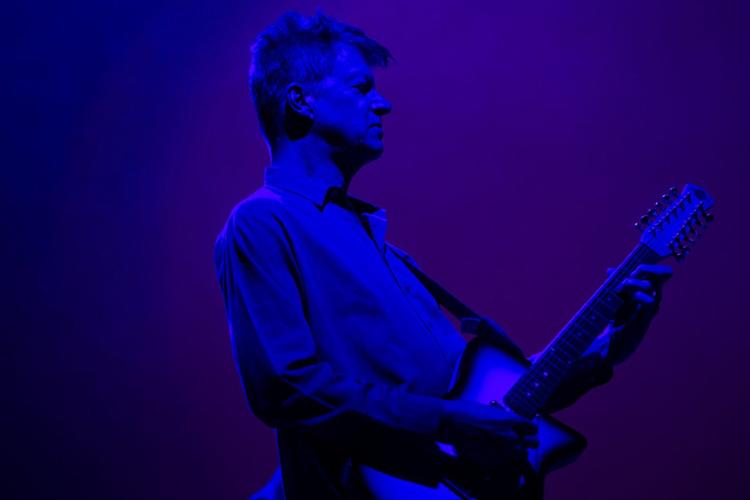 Wilco at Fox Theatre