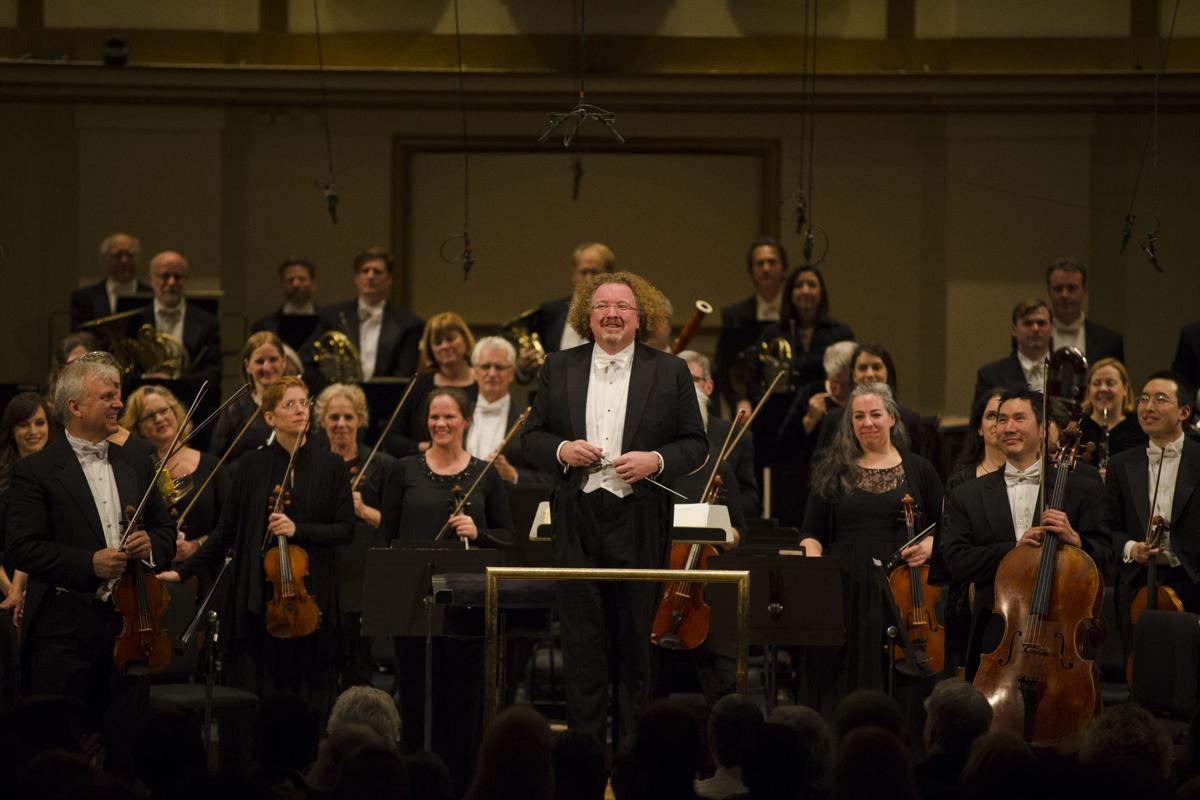 It's been a long, difficult winter, but spring and its performances are at hand. Here are some worthy ones from the world of classical music.
Bach Society of St. Louis
The Bach Society returns with its wide-ranging Bach Festival. There are opportunities to hear (and see) performances of J.S. Bach's music, from a young artist recital to "Bach in Motion" with the Big Muddy Dance Company to a "Bach Spring Sing" led by the renowned Bach specialist David Gordon. There are education concerts and a "Classical Cabaret," too. The capstone and conclusion is Bach's great Mass in B minor on May 19, conducted by artistic director A. Dennis Sparger; the noted soprano Sherezade Panthaki is among the soloists.
When April 28-May 19 • Where Various venues • How much Prices vary by event; free to $45 • More info 314-652-2224; bachsociety.org
Chamber Music Society of St. Louis
The Chamber Music Society of St. Louis has a concert scheduled for April Fools' Day, "Foolproof," with works from Stravinsky's "Circus Polka: For a Young Elephant" to the Dudley Moore Beethoven parody "And the Same to You" to Mozart's "A Musical Joke." As usual, the music will be performed by a fine group of musicians as patrons enjoy cabaret-style seating and light refreshments in a casual, welcoming atmosphere.
When 7:30 p.m. April 1-2 • Where Sheldon Concert Hall & Art Galleries, 3648 Washington Boulevard • How much $38 • More info 314-941-6309; chambermusicstl.org
Chamber Project St. Louis
On April 13, Chamber Project St. Louis explores assorted kinds of love, from the love of a parent for a child to transgressive love to doomed love, in "Beloved." With music for voice, piano, strings and winds, the selections include pieces by both Gustav and Alma Mahler, along with Samuel Barber, Gian Carlo Menotti, Mohammed Fairouz, Adam Schoenberg and a world premiere by Katherine Bodor. The ticket price includes two drinks.
When 8 p.m. April 13 • Where 560 Music Center, 560 Trinity Avenue at Delmar Boulevard • How much $15, $5 for students • More info chamberprojectstl.org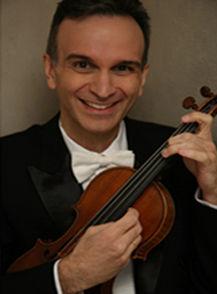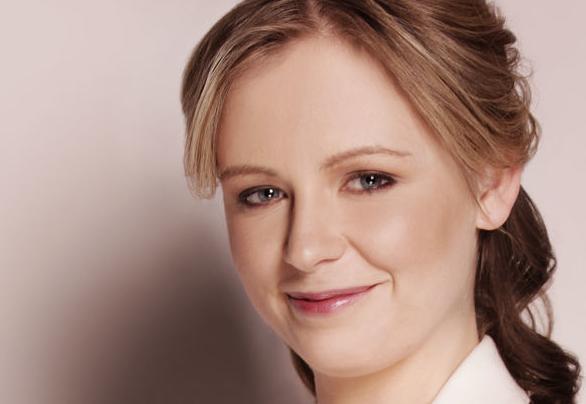 Great Artists Series
The Washington University Department of Music's Great Artists Series continues with mezzo-soprano Tamara Mumford and pianist Adam Nielsen at the 560 Music Center on March 21; they'll perform a program of songs by Rossini, Debussy, Wolf, Rachmaninoff, de Falla and Bolcom. On April 7, violinist Gil Shaham and pianist Akira Eguchi offer a recital including works by Kreisler, Franck and J.S. Bach. On May 5, duo pianists Katia and Marielle Labèque bring the two-piano version of Stravinsky's "Rite of Spring" and music by Philip Glass to complete the 2019 series.
Where 560 Music Center, 560 Trinity Avenue at Delmar Boulevard • How much $15-$40 • More info 314-935-6543; edison.wustl.edu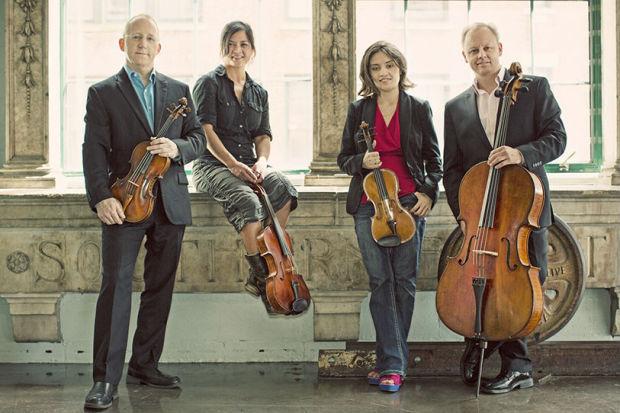 Music at Maryville
Music at Maryville presents the Arianna String Quartet (violins John McGrosso and Julia Sakharova; viola Joanna Mendoza; cello Kurt Baldwin) on March 17. Founded in 1992, the members of the quartet are on the full-time string faculty at the University of Missouri-St. Louis; they've performed around the world.
When 3 p.m. March 17 • Where Maryville University Auditorium, 650 Maryville University Drive • How much $10, $5 for seniors, free for students • More info 314-529-9300; maryville.edu
St. Louis Cathedral Concerts
Cathedral Concerts has three intriguing programs coming up: the Tallis Scholars (March 28), the Choir of New College, Oxford (April 14) and Schola Antiqua Chicago (April 26). Choral music works well in the resonant nave of the Cathedral Basilica, and these all promise to be well-sung. The Tallis Scholars, under the direction of founder Peter Phillips, will perform "Music from the Sistine Chapel," focusing on works of the high Renaissance, particularly by Giovanni Pierluigi da Palestrina. They'll also sing the Allegri "Miserere."
When 8 p.m. March 28 • Where Cathedral Basilica of St. Louis, 4431 Lindell Boulevard • How much $19-$42 • More info 314-533-7662; cathedralconcerts.org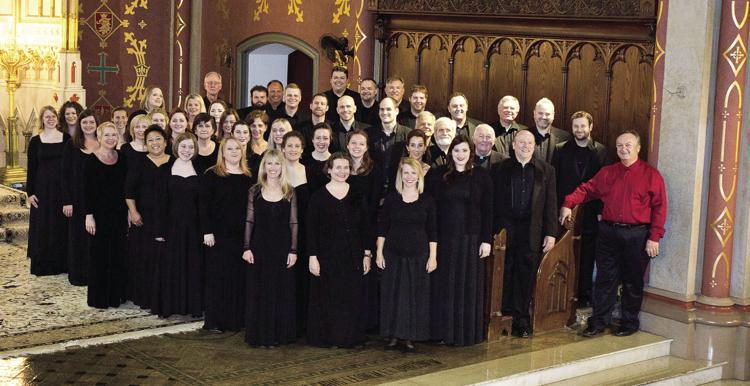 St. Louis Chamber Chorus
Philip Barnes, artistic director of the St. Louis Chamber Chorus, chooses a theme for each season; this year, it's "States of Being." "Grief" is the subject on April 14 at St. Stanislaus Kostka Polish Catholic Church, where music by Slavic composers will be performed, featuring a Russian masterwork by Maximilian Steinberg, a pupil of Rimsky-Korsakov and motets by the Anglo-Polish composer Roxanna Panufnik. Steinberg's "Passion Week," completed in 1923 but suppressed by the Soviets, will receive its St. Louis premiere at this performance.
When 3 p.m. April 14 • Where St. Stanislaus Kostka Polish Catholic Church, 1413 North 20th Street • How much $30 • More info 636-458-4343; chamberchorus.org
St. Louis Classical Guitar
St. Louis Classical Guitar closes its 2018-19 season with a recital by Russian guitarist Irina Kulikova. Born in 1982, Kulikova made her professional debut at age 12. Now based in the Netherlands, Kulikova has performed around the world. This concert marks her St. Louis debut.
When 8 p.m. April 6 • Where Ethical Society of St. Louis, 9001 Clayton Road • How much $28 • More info 314-567-5566; guitarstlouis.net
St. Louis Symphony Orchestra
The St. Louis Symphony Orchestra's programming March 15-17 is of particular interest for Beethoven fans, as violinist Anthony Marwood doubles as leader in the Romance No. 2 for Violin and Orchestra and the Violin Concerto. For leavening, Marwood will also conduct Haydn's Symphony No. 44, "Trauer."
Other upcoming programs include Jakub Hruša leading the orchestra and the superb violinist Karen Gomyo in the Tchaikovsky Violin Concerto, Bartók's "The Miraculous Mandarin" Suite and Shostakovich's Symphony No. 9 (March 29-31) and resident conductor Gemma New with a program of Mozart's Concerto for Flute and Harp, with soloists Mark Sparks and Allegra Lilly, Richard Strauss' "Le Bourgeois Gentilhomme" Suite and "Three Studies from Couperin," by Thomas Adès (April 5-7).
To celebrate his 50 years of working with the SLSO, conductor laureate Leonard Slatkin will lead two consecutive weeks. The first (April 27-28) features pianist Olga Kern in Rachmaninoff's Piano Concerto No. 1 and mezzo-soprano Sasha Cooke, the St. Louis Symphony Chorus and the St. Louis Children's Choirs performing Bernstein's Symphony No. 3, "Kaddish." The second (May 3-4) is anchored by Tchaikovsky's Symphony No. 6, "Pathetique," with Barber's Symphony No. 1 and a world premiere, Jeff Beal's song cycle "The Paper Lined Shack," with soprano Hila Plitmann.
The subscription series concludes with music director designate Stéphane Denève conducting a program that includes Ravel's "Shéhérazade," with soprano Rinat Shaham, and Berlioz's blazing "Symphonie fantastique."
But wait — there's more! The St. Louis Youth Symphony Orchestra, under the direction of New, will perform a program including "Vltava (The Moldau)" from Smetana's "Má vlast," the Overture to Verdi's "La forza del destino" and Tchaikovsky's Symphony No. 5 (March 23).
New returns with the SLSO in a family concert (March 24), Saint-Saëns' "Carnival of the Animals." The program also includes the Overture to "The Wasps" by Ralph Vaughan Williams and a chance to visit the instrument playground an hour before curtain. The Pulitzer series is back with "Taxidermy" (March 26-27), a new music extravaganza for percussion.
The SLSO's presentations of Harry Potter films continue with "Harry Potter and the Order of the Phoenix" in concert (April 12-14). And the eternal question "Who ya gonna call?" is answered with "Ghostbusters" in concert (May 17-18).
Where Powell Symphony Hall, 718 North Grand Boulevard • How much Prices vary by program; $1-$112 • More info 314-534-1700; slso.org