Besides Santa's elves and old Kris Kringle himself, you won't find many folks working harder every year to bring joy to the masses than the Trans-Siberian Orchestra, whose annual holiday-season tours have become a must-see tradition for fans.
But what's it like being on the inside of the TSO tour and spending every Christmas on the road?
"It is a very different way to spend the holidays, but it's the most wonderful way I could have ever dreamed of doing it," says TSO musical director and guitarist Al Pitrelli. "It's Christmas twice a day for about six weeks."
The show — with a matinee and evening performance — plays Thursday at Enterprise Center.
"We have Christmas in a different city every year," Pitrelli says. "Then when we get home on Dec. 30, New Year's Eve becomes our family's traditional Christmas. From the outside looking in, (people) are like, 'How can you do that?' But for us, we really don't know any different. We love this, and this is what we do."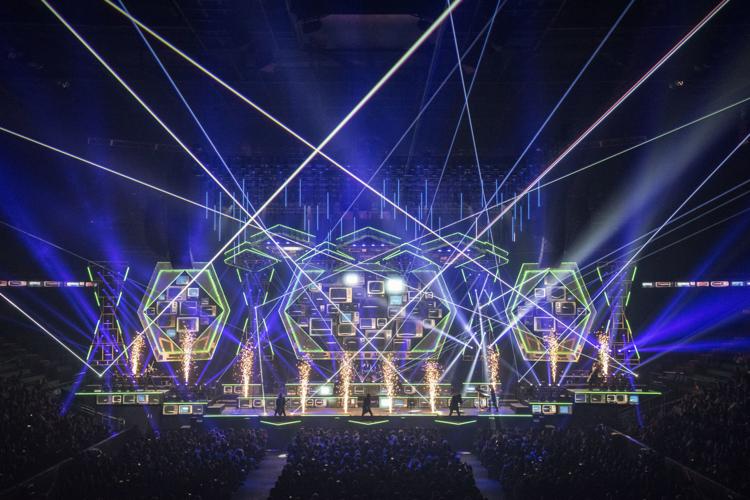 This year, TSO is bringing back its show "Christmas Eve and Other Stories," which was last performed in 2011. Drummer Jeff Plate says TSO founder, composer and guiding hand Paul O'Neill had talked about bringing the show back before he died in 2017.
"He realized that the story was probably the most significant one in our catalog," Plate says. "It was released in 1996, and that is really the CD that put us on the map. It has sold the best. We toured that story for the first 12 years of our touring existence, so this is really what made a mark with the fans all across the country."
This year's version of the show is a new and more elaborate production.
"It literally fills up the whole arena," Plate says. "We have a stage that expands the width of the arena, plus there's production all the way out past the front of the house."
He also notes that the video elements of the show are stepped up to the point where "it really changes the dynamic of the show."
The second half of the concert finds TSO playing a selection of its greatest hits and fan favorites, such as "Wizards in Winter," "Wish Liszt (Toy Shop Madness)" and "Christmas Canon Rock."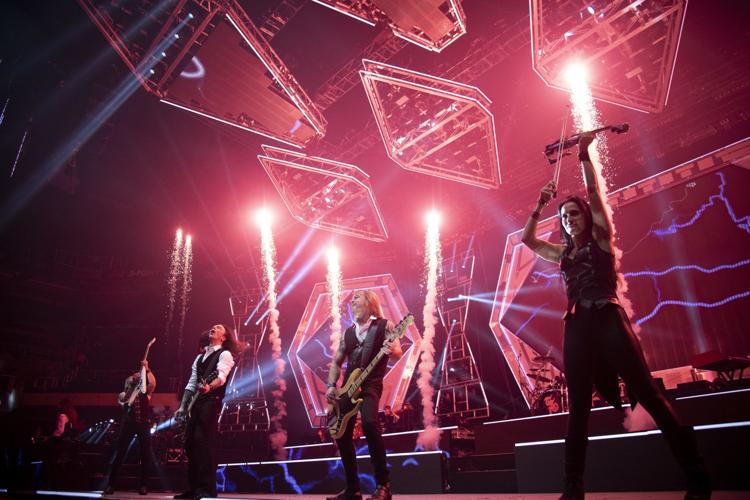 Asked for a personal favorite to play onstage, Pitrelli cites "Ornament," which he calls a song in which the narrator "pleads for the safe return of his daughter." Noting that two of his five children serve in the military, he says "it resonates so deep in my heart and my soul."
For his part, Plate loves to play "Christmas Eve/Sarajevo 12/24," likely the group's most famous number. "When we jump into that tune, the audience just lights up — the room lights up. It's a standing ovation every time we play that song," he says.
In order to keep TSO moving onward without O'Neill at the helm of the organization, Pitrelli says he's been meeting with O'Neill's family to decide which unfinished projects — some of them Christmas-themed, some not — to pursue.
"All of the projects that were being talked about, being looked at, being demoed up and worked toward, over the last six to eight months or so, the family has definitely started the machine back up and running," Pitrelli says. "We've been spending a lot of time back down in Tampa in the studio, and we're looking at all these things and we've been recording a bunch of stuff."
Even as the group continues, Pitrelli acknowledges that O'Neill's death left "a huge hole in our hearts." But, he adds: "His family said, 'Paul wanted this to live forever, and it's going to live forever. Let's continue working on the ideas that exist and just move forward.'"
What Trans-Siberian Orchestra • When 3 and 7:30 p.m. Thursday • Where Enterprise Center, 1401 Clark Avenue • How much $46.50-$76.50 • More info ticketmaster.com
Let us help you through the hectic holiday season! Includes our annual shopping guide, seasonal recipes, decorating tips and festive details on local events.