St. Louis history to brewing to metalsmithing: You're never too old to learn something new
The kids are back in school. Poor them.
Whiling away their days laughing with friends, exploring ideas, getting pats on the head from caring teachers.
Hmm. Maybe we're a little jealous.
Luckily, learning opportunities for adults are as close as the nearest St. Louis landmark or education-minded nonprofit. And they fit in every schedule and budget.
You're never too old to learn something new.
By Colleen Schrappen, St. Louis Post-Dispatch
St. Louis 101
Maybe you've lived in St. Louis your whole life. Maybe you just moved here from Kalamazoo. Either way, there are likely many stories of our town that you have yet to hear.
"The city has been around for 250 years," says Amanda Ball Clark, founder and co-owner of Renegade STL (renegadestl.com), which organizes public and private tours around town. "What does that mean?"
Renegade's tours answer that question in myriad ways, none of which are traditional. There are no scripts. The same tour won't be held the same way two times.
"New stories are added, new perspectives are added," says Ball Clark, who started her company seven years ago. Most of the tours run about two hours, and there are walking and bus options.
One of the most popular is "Meet Your Maker," which digs into the city's past as a manufacturing hub. The tour stretches from Carondelet in south St. Louis to Hyde Park on the North Side.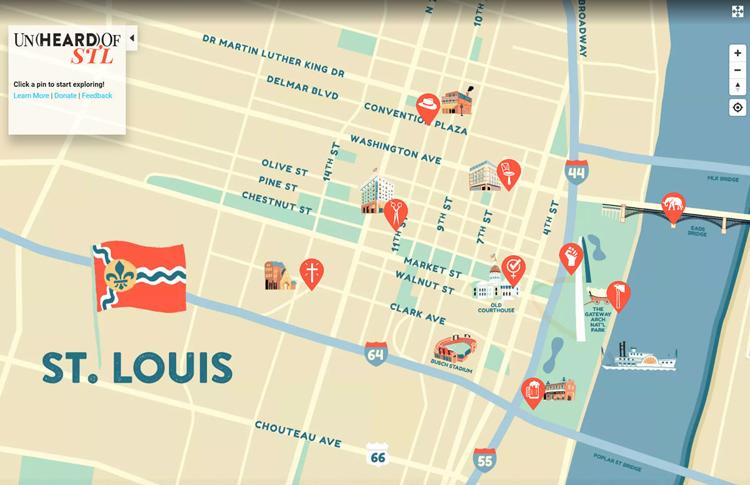 For folks who prefer to explore on their own, the audio map UnHeardOf STL (unheardofstl.org) tells little-known narratives of 10 downtown spots.
Sound designer Adam Frick-Verdine launched the nonprofit in June to share the backstories of places such as the Majestic Hotel, home to "hairdresser to the stars" Buddy Walton. Or the 1944 lunch counter protests at Stix, Baer & Fuller on Washington Avenue.
Each vignette, performed by professional actors and produced by Sonic Stories, can be accessed on the UnHeardOf STL website.
"They are little short films for your ears," Frick-Verdine says. "We wanted it to be immersive and engaging for people."
The mapping project is looking for feedback from listeners about other St. Louis stories people want to hear. Frick-Verdine says new tales are already in the works for this fall.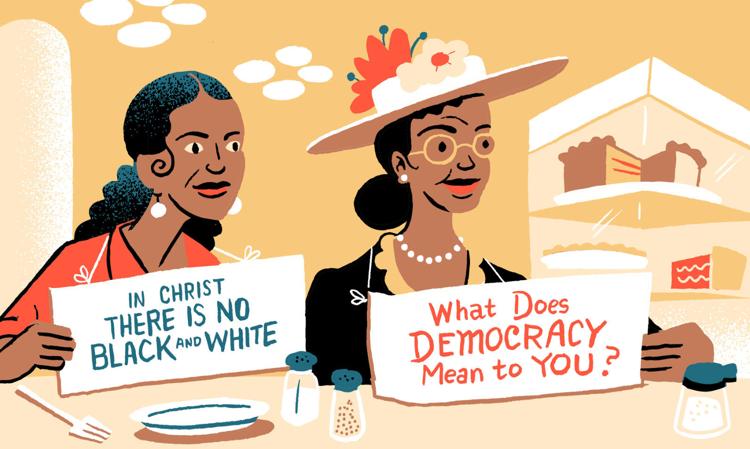 Culinary studies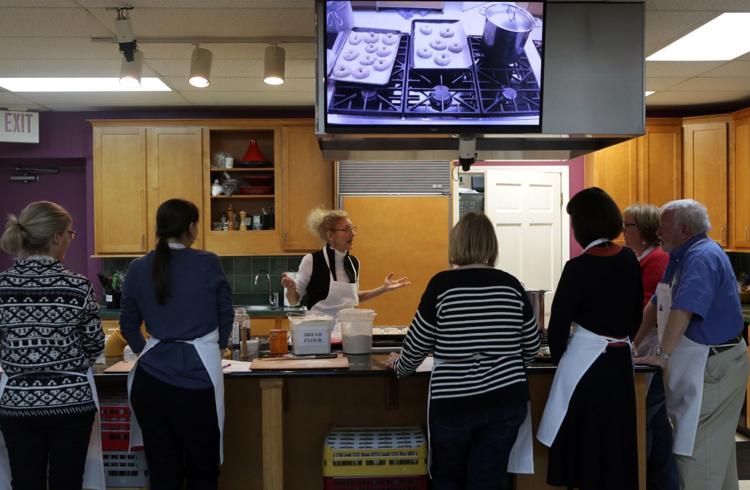 Kitchen Conservatory (kitchenconservatory.com) owner Anne Cori attributes the ongoing popularity of cooking and baking classes at her Clayton shop to the inescapable fact that everyone has to eat.
The conservatory holds 900 classes a year, from date-night favorites like Tuscany for Two and diet trends such as Cast Iron Cooking Keto-Style to cookie decorating and candy making.
"I think there's a great deal of curiosity about food and how it's made," Cori says. "We demystify the food so people can see how the ingredients are put together … and really tantalize your taste buds."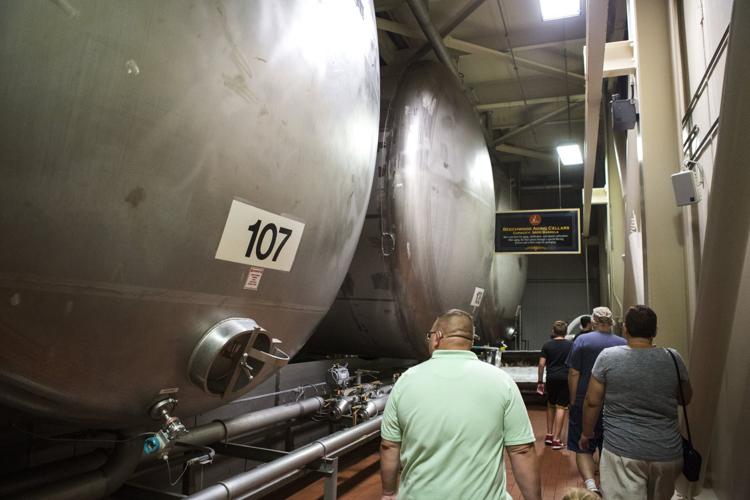 Many people are also curious about how beer is made, as evidenced by the popularity of the free brewery tours through the Anheuser-Busch campus in Soulard.
But for those who are looking for a more in-depth experience, A-B's Beermaster Tour (budweisertours.com) is the way to go.
You have to pay for this one — $35 for guests 21 and older — but in exchange, you'll spend more time at Pestalozzi Street highlights such as the Clydesdale stables, sample beer straight from a finishing tank and earn your Beermaster Certificate. The tours last about two hours, and reservations are required.
Introduction to the arts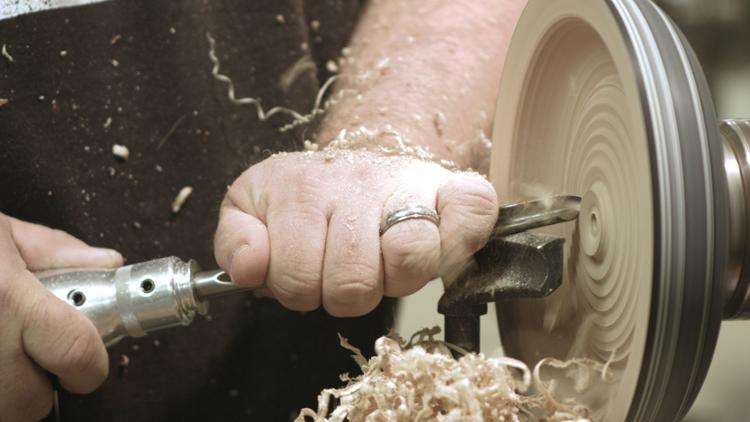 Whether you have a favorite medium or want to try your hand at something new, Craft Alliance Center of Art + Design (craftalliance.org) has you covered. The nonprofit art center offers programming in clay, metals, fiber, wood and glass at its locations in Grand Center and the Delmar Loop.
"You could spend a lifetime taking classes here," says Michael Powell, the director of marketing and design. "You could totally geek out."
Craft Alliance has one-time "try-its," short workshops and weeks-long courses in ceramics, metalsmithing, glass-blowing, wood-turning and graphics.
Rapid prototyping, which includes laser and 3D printing, is new to its repertoire. So is slip casting, where you create a plaster mold of an object, then churn out clay replicas.
"We have an amazing community of artists here, helping each other," Powell says. "Making with your hands is good for your brain. But going beyond that, being able to come together with strangers and friends really is an exercise in opening up your mind."
Art and design classes are a big part of the Center of Creative Arts' (cocastl.org) catalog. But the nonprofit in the Delmar Loop also teaches dance, theater, vocal music and cooking.
"Our whole mission here is enriching lives and building community through the arts," says Abby Crawford, the director of education.
COCA recently integrated shorter classes with its 10- and 15-week sessions. Crawford says some of the most popular categories for adults are dance-fitness classes like cardio ballet and social-cultural dance classes such as West African dance and tango.
If you're not sure where to start, she recommends calling and letting the registration team help you narrow your focus. Newbies are also welcome to observe a class before signing up.
"You may never be a competitive dancer," Crawford says of jumping into a new hobby as an adult. "But it's different and challenging. It makes you a more whole and healthy human on all fronts."
Institutional knowledge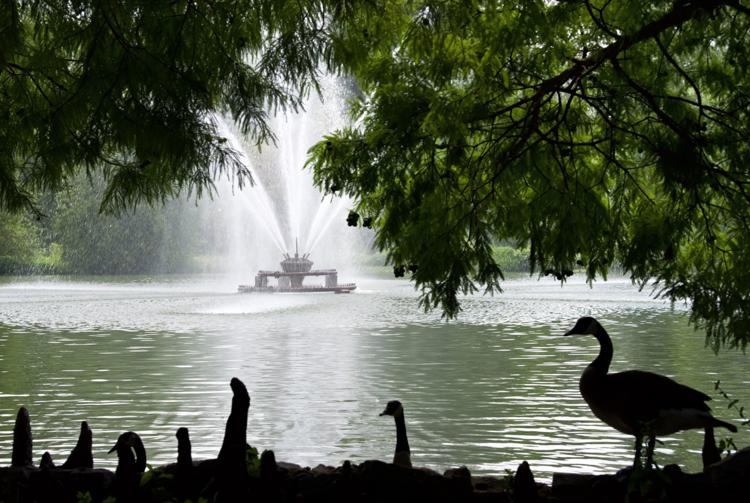 Forest Park is more than just a place to relax and play. Its 1,371 acres are an outdoor classroom.
Forest Park Forever's (forestparkforever.org) classes and tours introduce visitors to the park's wildflowers, birds, history and behind-the-scenes treasures.
On the first Saturday of each month, birding experts and ecologists take participants into the park's nature reserve on a Bird Walk for Beginners. Wildflower Walks, held seasonally, let you explore the native plants near Round Lake, in Kennedy Forest and in the Deer Lake Savanna.
Then & Now and Heart of the Park tours give history and context to some of the lesser-known sections of the 143-year-old park.
"It's important for Forest Park to be an outdoor learning lab for all," says Katie Stuckenschneider, the marketing and digital media manager for Forest Park Forever.
She also recommends self-guided audio tours available at forestparkforever.org/explore or stopping into the visitors center on Grand Drive for guidance or recommendations.
And if the weather isn't conducive to outdoor exploration, museums within the park host plenty of educational opportunities.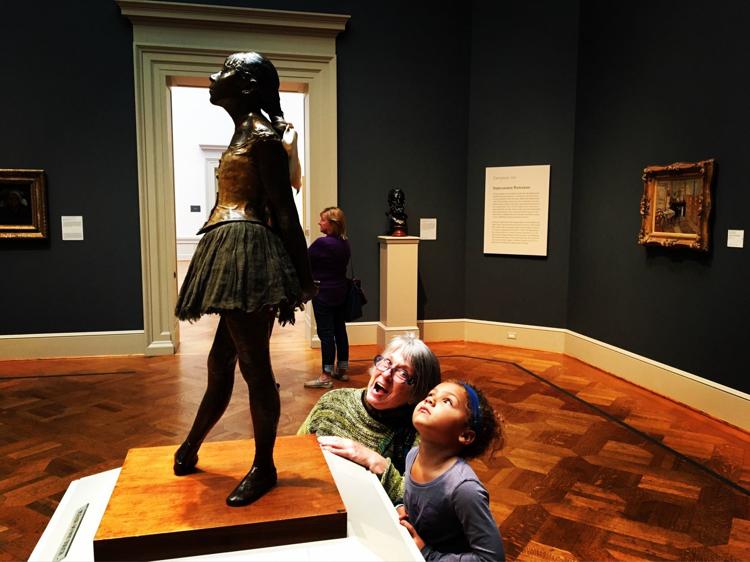 The St. Louis Art Museum (slam.org) leads free public tours every day but Monday, when the museum is closed. No reservations are needed, and you can jump in or out at any time, says Ann Burroughs, the head of engagement and interpretation.
Each month has its own theme, which is usually connected to a special exhibition (though the tours are held in the museum's regular galleries). This month's is the Art of Adventure, a nod to "Paul Gauguin: The Art of Invention."
"Docents love to highlight smaller works of art that you can't really show to a large group. They are the hidden gems that don't always get a lot of attention," Burroughs says.
"Your curiosity knows no end here. You can take a journey across time and across the globe. There's always something to learn."