It was a long time coming — five years, to be exact — but the Hillary Fitz Band is ready to share its debut album with the world.
"It really feels like a release," says singer-songwriter Hillary Fitz. "It feels like what it is."
The St. Louis rock band will unveil "A Vibrant Shade of Blue" with a concert Oct. 9 at the Grandel.
"It's overwhelming and exciting and amazing to have it come to fruition," Fitz says. "People are finally able to hear it and listen to it whenever they want. They can see it live and take it with them."
Fitz says the project has taken a lot of time and that it's "unreal" that the album is finally finished and ready for release.
"I knew it would happen when the time was right," she says. "I'm satisfied with it. I'm glad it took five years. It's exactly how I envisioned it."
She calls "A Vibrant Shade of Blue" a coming-of-age album. Many of the songs were written when she was in her early 20s and still trying to figure out what she wants from life and what she brings to the table.
"I'm sorting through all the layers that get built up and finding the core of who I am," Fitz says. "It's that journey from not really knowing if I really want to be a musician and what I want to do, to following and pursuing my dreams and working toward that, coming into my own skin."
The project was produced by the full band, which includes Chris Turnbaugh (bass, vocals, sound engineer), Drew Lance (drums, percussion vocals), Matt Lyons (guitar), and Mark Hochberg (violin, mandolin, soundscapes). The album was recorded at Sawhorse Studios.
"I wanted them to each have a space where they could express themselves," Fitz says.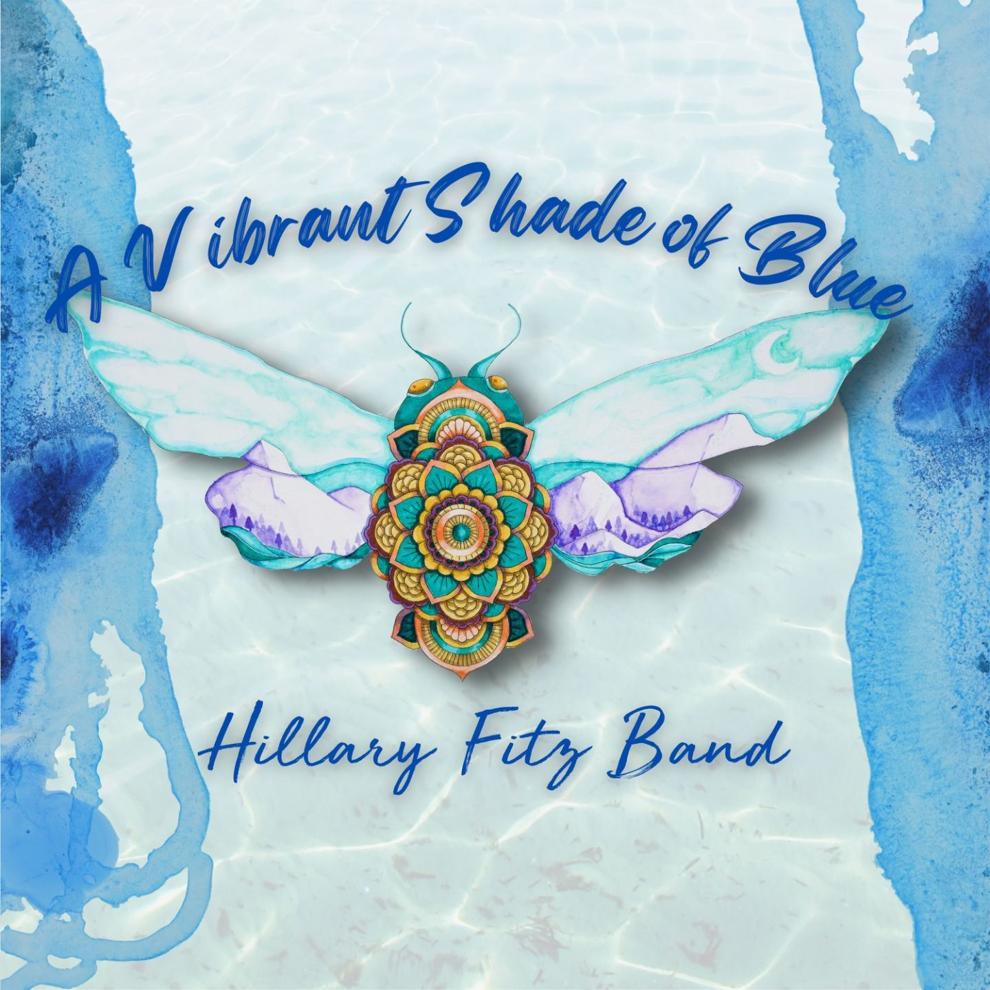 The songs on the album are a compilation of Fitz's past eight years of work, she says, "especially the ones I wanted to get out to people."
Some of the songs were written before Fitz started performing in public.
"I'm talking about a lot of different topics, about taking risks and working through challenges that come with life," she says. "There's stories about transformation and facing my fears and the ups and downs of life and me making sense of the changes I'm going through in life — the good things and the bad things.
"It's like a human story, I guess," Fitz says. She cites influences such as Susan Tedeschi, Bonnie Raitt and Ani DiFranco.
The band recorded "A Vibrant Shade of Blue" on weekends, then took months off to let the music settle. Over the years, songs were added, removed, refined and re-recorded.
"The recording process was grueling," Fitz says. "I love the studio because you can be really creative there. But we're really taking these songs and taking them apart. 'Do I like these songs anymore? Do I like my voice anymore? What if we add this? What if we make this different?' The emotional waves you ride can be challenging."
The sounds the band came up with on "A Vibrant Shade of Blue" varied from textured, dynamic, emotional, driving and energetic, she says. "The sound evolved every time we hit the studio, and in the process that turned the album into what it is now. People can hear the time and effort and thought throughout."
The Hillary Fitz Band plans to film two videos for the album.
In concert, the band will perform the album in its entirety, along with mixing in older material and even some material that was finished after the album was completed. It will be a showcase of the Hillary Fitz Band of yesterday, today and the future.
The band recently performed at the Sheldon Concert Hall as part of the first Music at the Intersection festival. It was an amazing experience, Fitz says.
"The festival had a killer lineup, and it was a great thing for the city," she says. "And I'd always dreamed of playing the Sheldon. It's a historic venue with so much magic. I've gone to a lot of shows there over the years and always dreamed of playing that stage someday."
What The Hillary Fitz Band, Emily Wallace, Acoustik Element, DJ Sayword • When 8 p.m. Oct. 9 • Where The Grandel, 3610 Grandel Square (VIP party is 10:30 p.m. at .Zack) • How much $15-$50 • More info metrotix.com