Chuck Berry died in 2017 at age 90, but a new album by the rock 'n' roll icon is on the way.
"Live From Blueberry Hill" will be released Dec. 17 on Dualtone Records and includes music from Berry's concerts between July 2005 and January 2006 at the Blueberry Hill Duck Room, where he performed regularly.
Charles Berry Jr., who was his father's guitarist for years, calls the album "a serious bonus prize for us and for any fan of my father."
It includes familiar staples such as "Roll Over Beethoven," "Rock and Roll Music," "Sweet Little Sixteen," "Nadine," "Johnny B. Goode," "Carol"/"Little Queenie" and "Let It Rock."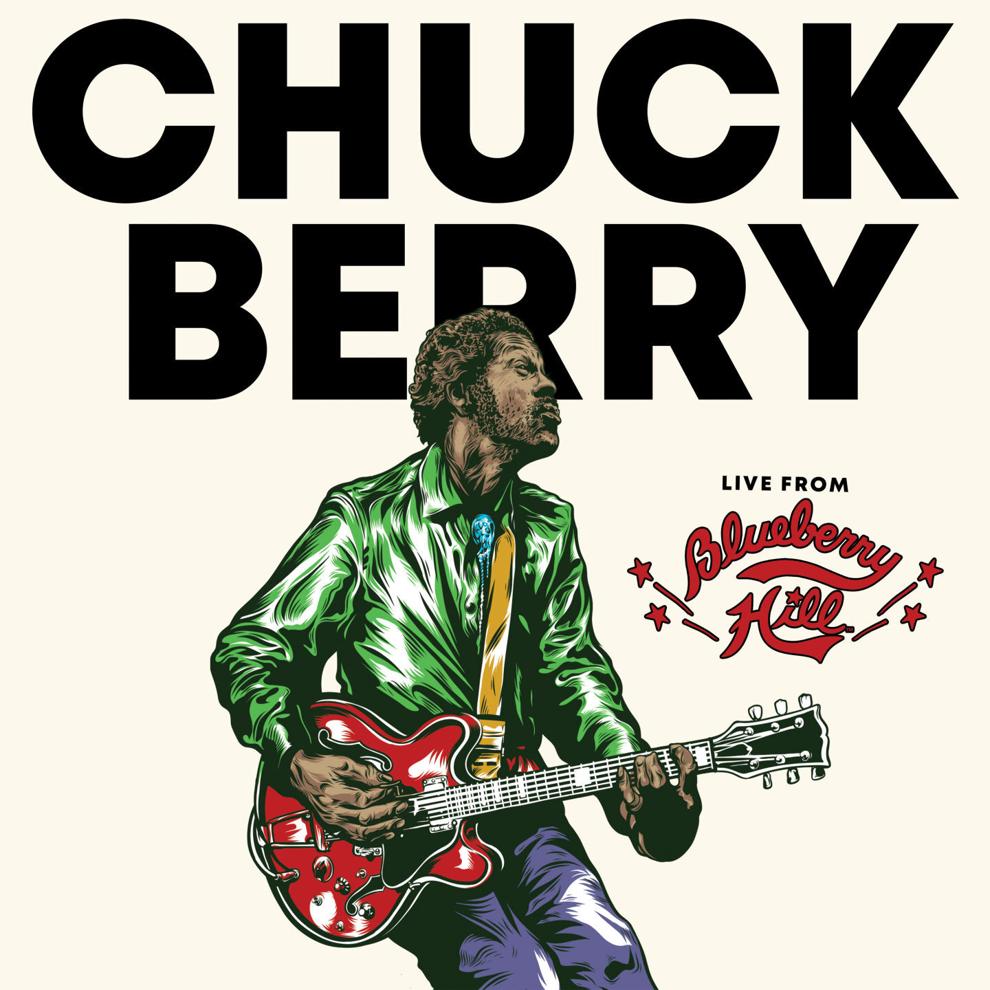 "My whole family is very excited for there to be a non-bootleg release of the Blueberry Hill recordings," says Berry Jr., who was part of the classic Blueberry Hill band lineup.
"Live From Blueberry Hill" is the "real deal, high quality," he says. Most of the amateur cellphone footage that exists from those shows is "horribly recorded" and incomplete songs, he says. "To have engineer Dave Toretta at the mixing board and the whole bit was a dream come true."
After having just finished a tour, Berry Jr. says, his father and the band were at the top of their game for the Blueberry Hill shows.
"Everybody was red-hot, just incredible," he says. The Blueberry Hill Band also included Ingrid Berry (Chuck Berry's daughter) on harmonica, bandleader Jimmy Marsala on bass, Robert Lohr on piano and Keith Robinson on drums. The lineup represents the longest-running band of Berry's long career.
Berry Jr. says the estate had been sitting on the live recordings for years, discussing them around the release of "Chuck," Berry's final studio album, which was released posthumously.
"Then Dad died, and that tabled everything," Berry Jr. says. "But Dualtone said, 'We should try to get this stuff with you guys released.' Over the past several years, it's been an on-and-off discussion that we had in earnest the latter part of 2020.
"A lot of it had to do with the fact there was nothing else to do, so we said, 'Let's release a live album.'"
Working with the estate, Berry Jr. combed through the audio from 2005 and 2006, the only years Berry allowed recording, looking for the best sound quality, clear vocals and performances where "nobody made too many goof-ups. ... We wanted to find the hottest, the liveliest, the songs that get people going."
Berry Jr. played the tracks for his mother, Themetta Suggs, to gauge what she thought of the music.
He says his father, who was in his late 70s at the time of the recordings, was giving 100% — though he points out that 100% for a 20-something isn't the same 100% for someone pushing 80.
"The effort was still there, and it was always an excellent concert," Berry Jr. says. "He would do his damnedest to make sure everybody walked out entertained by what they saw and heard."
Berry Jr. doesn't think his father ever listened to the recordings, but he thinks he would be pleased with the finished project.
"Live From Blueberry Hill" isn't the first live Berry recording, though it's the first from the Blueberry Hill Duck Room. Berry Jr. points out albums such as "Live at the Fillmore Auditorium" (1967) featuring Berry backed by the Steve Miller Band, "The London Chuck Berry Sessions" (1972) and of course the "Hail! Hail! Rock 'n' Roll" soundtrack (1987).
"I'm being a braggart, but there's nothing like this," Berry Jr. says. "Out of all the places Dad liked to play, Blueberry Hill was his favorite. He loved it. We all loved it. It's an intimate venue, and he could just relax and do what he wanted."
Could there be more music from his father in the future?
"I can't reveal," Berry Jr. says. "But there's always the possibility of something new and exciting."