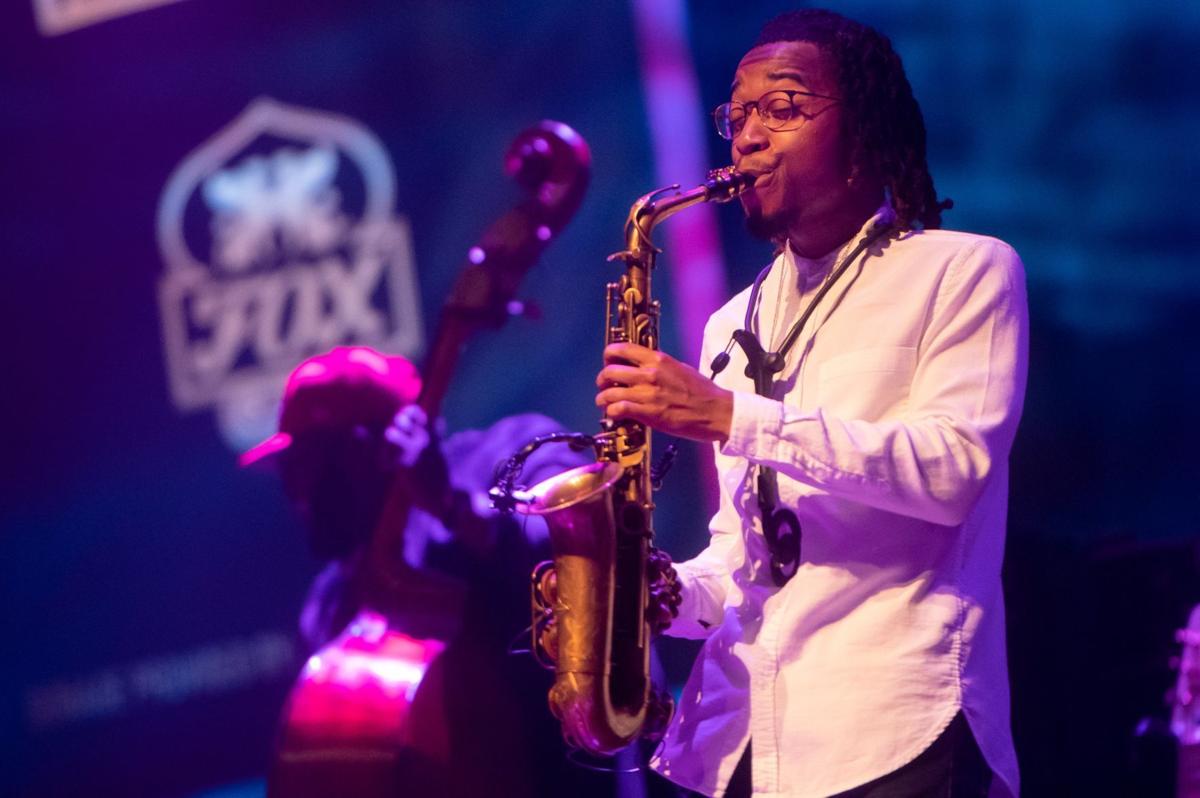 "Jazz Unlimited" on St. Louis Public Radio was a weekly highlight for jazz fans until the show ended in December 2019 with host Dennis Owsley's retirement.
A new show is arriving to fill the void. "The Next Set: Live From Jazz St. Louis," presented by Jazz St. Louis and St. Louis Public Radio, will air at 8 p.m. Sunday and Friday, starting Oct. 3, on 90.7 FM KWMU and stlpr.org.
Gene Dobbs Bradford, executive director of Jazz St. Louis, serves as host of the program.
"We've been wanting to do something with KWMU for a long time," he says. "With Dennis Owsley going to Arizona (for retirement) and discontinuing his fantastic shows, we felt a void there."
He says Owsley's show, which went in depth into various topics, was an "institution." And while it looked at music from Louis Armstrong to Lester Bowie, "The Next Set" will give St. Louis musicians the spotlight.
"We have amazing musicians here in our community," Bradford says. "We want to support them and want to champion them and let them know how great they are."
National musicians could find their way onto the program, but for now, the focus is on St. Louis.
"There will never be a time when you won't include local artists," he says.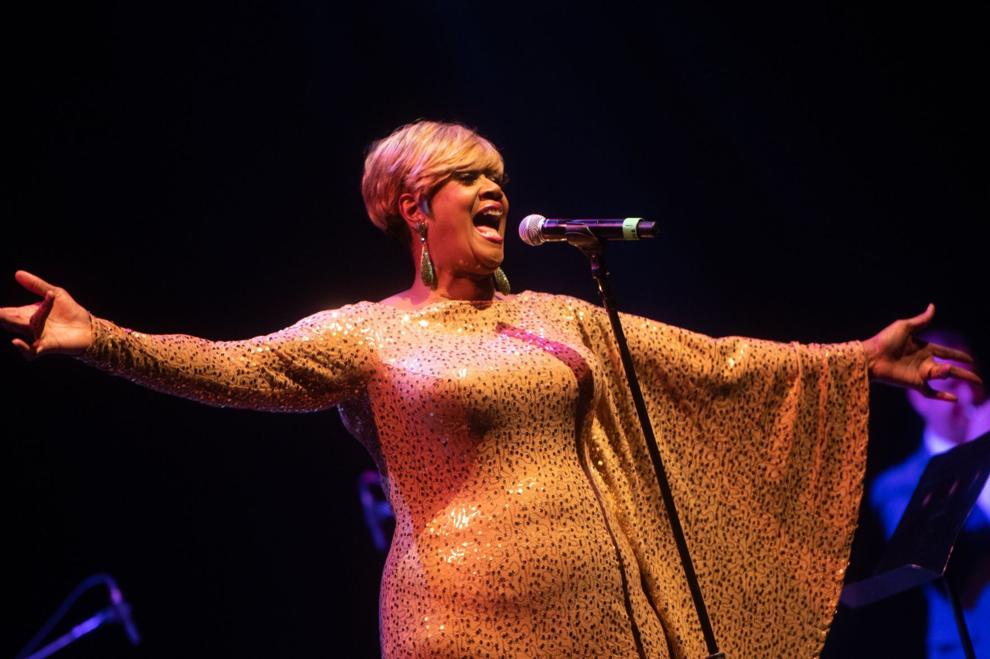 Each hourlong show will feature two artists, with a mix of interviews and performances. St. Louis jazz singer Denise Thimes and rising star Scooter Brown are on the debut episode.
"You know all the characters, from Denise Thimes and Anita Jackson to Adam Maness and Scooter Brown and Kendrick Smith," Bradford says of the lineup. "You'll hear a lot of great acts who call St. Louis home."
Interviews will focus on the artists' approach to music, and performances were recorded at Ferring Jazz Bistro.
Bradford says artists featured on the radio show will meet the same criteria as artists booked at Jazz St. Louis.
"We want them to have a strong musical perspective and artistic excellence," he says. "We want them to play their best. That's what we get from them at the club, and that's what listeners will hear."
Some of the performances are culled from Jazz St. Louis' "Season of Stream," a series of livestreamed shows at Ferring Jazz Bistro. The performances, which started in 2020 during the pandemic, were filmed without a live audience.
"If you haven't heard them yet, you'll be able to hear them on the radio," Bradford says, adding that engineer Paul Hennerich made the recordings sound great.
This is the first time Jazz St. Louis and KWMU have collaborated on this level, though Jazz St. Louis has appeared on programs at the radio station.
It's also Jazz St. Louis' first radio program.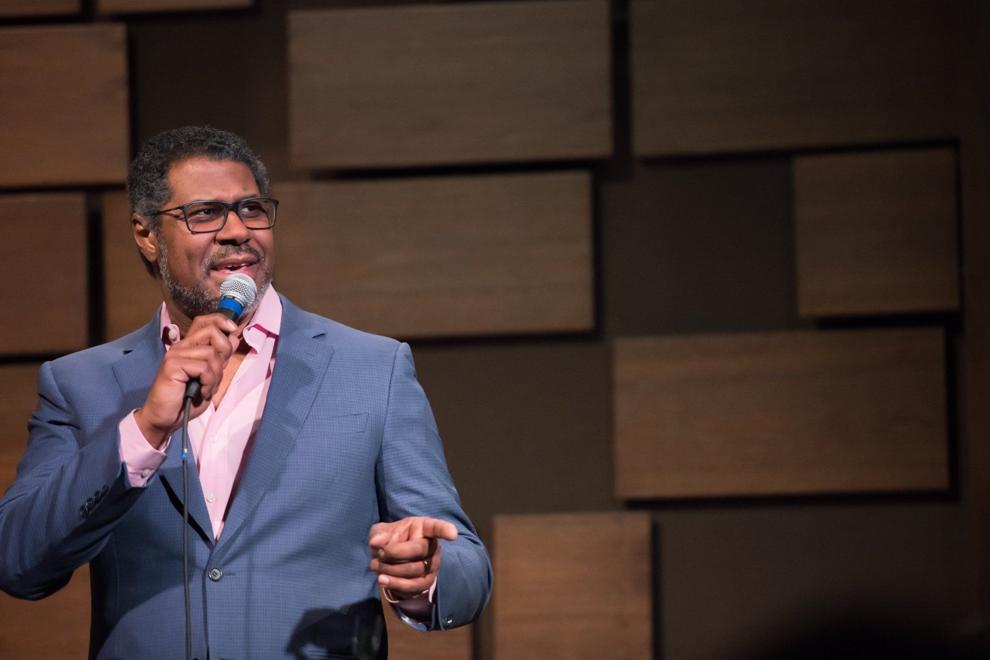 "'The Next Set' is appointment listening that will bring you into the club, from wherever you are, when you tune in on Friday or Sunday nights," says Tom Livingston, the station's interim general manager. "This partnership continues St. Louis Public Radio's service of sharing the arts with the public."
Bradford says the radio programming provides another way for the community to interact with jazz music. "We want to meet people where they are in a way that's convenient to them," he says.
Jazz St. Louis recently kicked off its new season at Ferring Jazz Bistro and requires guests to provide proof of COVID-19 vaccination or a negative test.
"The new season is going fine," Bradford says. "There's been a lot of consideration going into it. We thought things would be further along than where we are with COVID and with vaccines. It's a wonderful feeling to welcome people back and bring the room back to life."