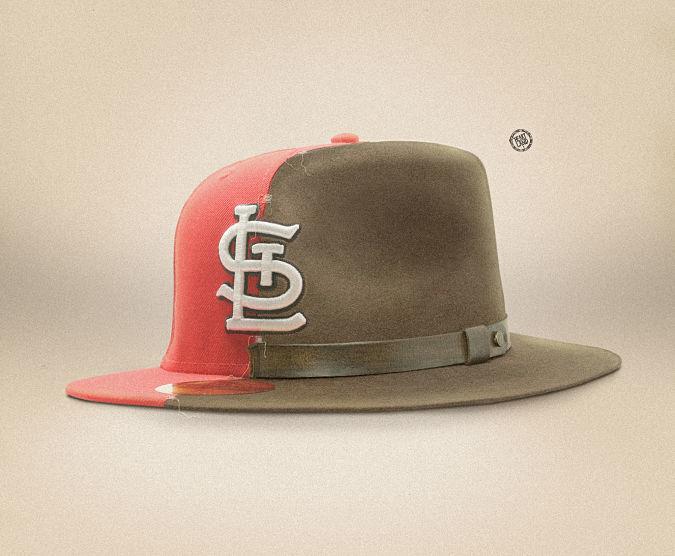 It may be time to give Nelly his flowers when it comes to the whole hip-country thing — or is it country-hop? — that he mastered long before Lil Nas X even thought about hitting the "Old Town Road."
The St. Louis superstar nailed the formula first, crossing lanes from hip-hop onto the country charts in 2004 with "Over and Over" featuring an assist from country superstar Tim McGraw. The bigness of his genre jumping was unlike anything we'd seen before.
And it wasn't a fluke. Nelly bringing his swag to the "Cruise" remix with country act Florida Georgia Line was huge for all involved.
Now, Nelly, who'd been busily celebrating the 20th anniversary of his breakthrough album, "Country Grammar," throughout 2020, dives all the way in with his new country-influenced album "Heartland," out Aug. 27 from Records Label/Columbia.
Initially teased in 2020 — during his successful "Dancing With the Stars" season — with the single "Lil Bit" featuring Florida Georgia Line, Nelly is finally unleashing his first full project combining his rap and country sides.
It's something he never fully committed to in the past.
On Nelly's fast-moving nine-track album, his first since "M.O." (2013), he winningly reasserts himself in music's good graces with this collection of honky-tonkin' hip-hop jams.
The set starts with the near-irresistible "Lil Bit," already a proven hit. Nelly boasts he's the "Black Tom Brady" on the track, the "GOAT" (greatest of all time) if you will.
Nelly and Florida Georgia Line on a track together is just something that works, so much so that in addition to "Lil Bit," Nelly circles back to Florida Georgia Line's Tyler Hubbard for "Country Boy Do."
Over the course of the nine songs (and we could use a few more), there's plenty of tunes about drinking, cozying up with women and just having a good time. None of this is unexpected.
While capable of carrying the album on his own shoulders, Nelly instead collaborates with a number of country stars, all men and most up-and-comers.
Making this all the more significant is that half of his collaborators are Black country artists who likely know the challenges that come with being Black in that industry and who could probably use the lift Nelly provides.
One notable example is "High Horse," the current single from "Heartland," bringing Nelly together with two rising Black artists, Breland and Blanco Brown. The album also includes the previously released "Good Times Roll" with newcomer Jimmie Allen. The song name-checks "Country Grammar."
Hot country star Kane Brown hops on one of the album's best tracks, the smooth, pop-flavored dream collab that is "Grits & Glamour." The pair talk about a gal who's "grits and glamor, from Alabama / She's small town chic / and that's all I need."
He pairs with huge country music headliner Darius Rucker on "Drive Me Crazy," and it's an easy win. Nelly's fellow St. Lunatics rapper City Spud is on the track as well, adding some extra St. Louis flair.
St. Louis is also present with singer Chris Bandi, who joins Nelly on "Follow Me."
Nelly introduces the downbeat "Someone Somewhere" featuring "Beer Beer, Truck Truck" singer George Birge with "Every now and then the world needs a feelgood song." Here, he ruminates on not feeling at home in one's hometown, feeling alone and going down the wrong road.
The theme of heartbreak is more deeply explored on "5 Drinks Ago," a country music title if ever there was one. On it, Nelly laments a breakup and finds himself doing all the things he said he wouldn't do such as sliding into her DMs, FaceTiming with her or sharing mutual friends. Some fans may wonder if it's autobiographical — multiple outlets have reported that Nelly recently split with his longtime love, Shantel Jackson. Whatever the inspiration, it's a relatable ditty.
Will "Heartland" return Nelly to his previous commercial glory? That remains to be seen. Though as we learned years ago, underscored by his big 2020, it's never a good time to count him out.