Summer's a great time to explore one of the area's dozens of museums. The old favorites usually have new exhibits to explore, and there are plenty of smaller museums you may never have visited. Bonus: Most offer air-conditioned comfort while they're showing you something new. Here are some ideas for summer exploring.
Eugene Field House and Toy Museum
This classic St. Louis house museum was closed for renovations last summer, but in December, it reopened with a 4,000-square-foot expansion. An exhibit in the new space, "What's Past Is Prologue," will continue through summer. The museum was the home of author Eugene Field and his father, Roswell Field, who was an attorney on the Dred Scott case.
When 10 a.m.-4 p.m. Wednesday-Saturday, noon-4 p.m. Sunday • Where 634 South Broadway • How much $10 for adults, $5 for children 7-16, free for children 6 and under • More info 314-421-4689; fieldhousemuseum.org
Gateway Arch
While the museum beneath the iconic monument is undergoing renovations through at least the end of the year, you can still take a tram ride to the top of the Arch and peek through one of 32 windows for a panoramic view of downtown and the Metro East. Be sure to check out the updates to the Arch grounds and the newly renovated Kiener Plaza, just west of the Old Courthouse. Or take a helicopter tour or riverboat cruise for a new perspective.
When 8 a.m.-10 p.m. daily • Where St. Louis riverfront • How much $10-$13 • More info Buy tickets at the Old Courthouse, 11 North Fourth Street, or at gatewayarch.com
George B. Vashon African American Museum
More than 4,000 items in retired teacher Calvin Riley Jr.'s collection are housed in this mansion on what was once called Millionaire's Row. The collection tells the story of 250 years of African-American history in St. Louis, including that of George B. Vashon, an abolitionist and legal scholar.
When 10 a.m.-4 p.m. Wednesday-Saturday • Where 2223 St. Louis Avenue • How much $7, free for children 12 and under • More info 314-749-6322; georgevashonmuseum.org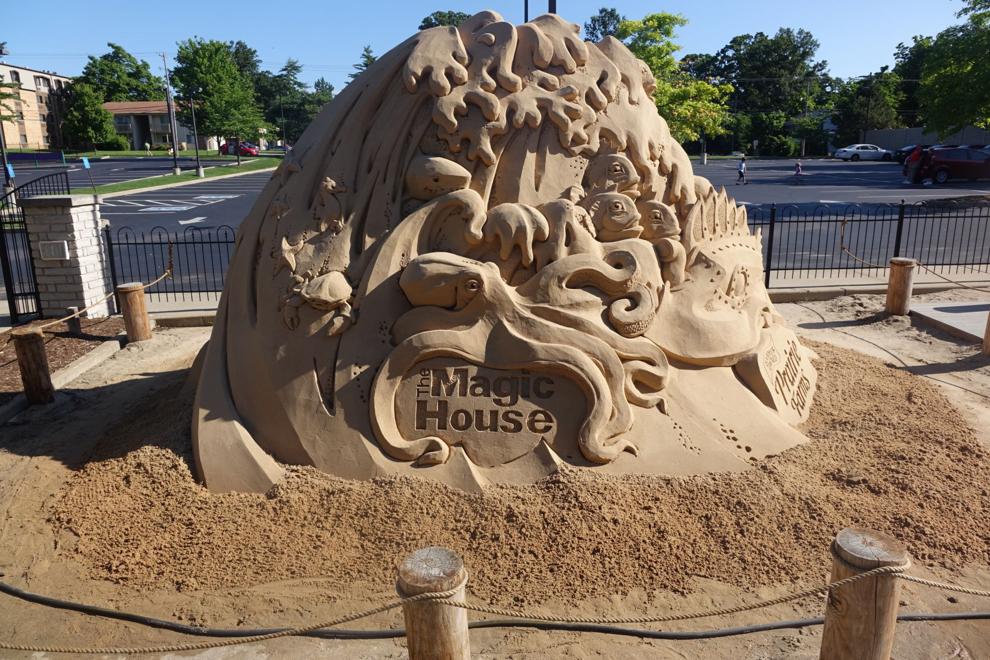 The Magic House
Through June 25, kids can dig through truckloads of sand at the Magic House's "Sandcastle Beach," at the back of the museum. A special "Adventures With Clifford the Big Red Dog" exhibit continues through Labor Day. And the museum's popular, interactive "Forts and Clubhouses" display returns from July 3 through Aug. 13. Catch its Grooving in the Garden music series on select Friday nights, the visiting artist series on select Saturdays and other special events such as free family nights every third Friday.
When 9:30 a.m.-5:30 p.m. Monday-Thursday and Saturday, 9:30 a.m.-9 p.m. Friday, 11 a.m.-5:30 p.m. Sunday, Memorial Day through Labor Day • Where 516 South Kirkwood Road, Kirkwood • How much $11 for ages 1 and older • More info 314-822-8900; magichouse.org
Missouri History Museum
If you haven't checked out "Route 66: Main Street through St. Louis," make plans now, because the special exhibition ends its run July 16. You can also see "#1 in Civil Rights: The African American Freedom Struggle in St. Louis," which opened in March and continues until spring 2018. "World War I: Missouri and the Great War," which opened in April, continues through January. When you're finished learning, let the kids play at the museum's History Clubhouse, explore the permanent exhibits dedicated to St. Louis history and the 1904 World's Fair, and take home a smart souvenir from the gift shop.
When 10 a.m.-5 p.m. Wednesday-Monday, 10 a.m.-8 p.m. Tuesday • Where 5700 Lindell Boulevard, Forest Park • How much Free • More info 314-746-4599; mohistory.org
Museum of Transportation
Trains, trolleys, airplanes and cars: If it has wheels, you can bet that the Museum of Transportation probably has a cool artifact on display. This museum is a treat for adults and kids, who can ride a miniature train or hand-pedal a car through a miniature village. Check out the Pierce Arrow show on June 10 and the Horseless Carriage Car Show on Father's Day, June 18.
When 9 a.m.-4 p.m. Monday-Saturday, 11 a.m.-4 p.m. Sunday • Where 3015 Barrett Station Road • How much $8, $5 for children age 3-12; fees for rides and Creation Station • More info 314-965-6212; transportmuseumassociation.org
National Blues Museum
The National Blues Museum opened in 2016, and inside you can hear and see the blues, sometimes during live performances. A special exhibit, "The Sepia Magazine Photo Archive: Blues in Review," opened in April and is on view through October.
When 10 a.m.-5 p.m. Tuesday-Saturday, noon-5 p.m. Sunday-Monday • Where 615 Washington Avenue • How much $15, $12 for seniors, $10 for children age 5-17 • More info 314-925-0016; nationalbluesmuseum.org
Old Courthouse
Some artifacts formerly housed at the Arch's Museum of Westward Expansion remain on display at the Old Courthouse, which was built between 1839 and 1862. The courthouse is best known as the place where Dred Scott fought for freedom from slavery and where Virginia Minor fought for women's right to vote. Take a peek inside its restored courtrooms, and climb the many stairs to get a closer look at the rotunda's architecture. Free Family Fridays programs will be presented 9 a.m.-noon May 26-Sept. 1. The courthouse is the temporary ticketing center for the Arch.
When 7:30 a.m.-8 p.m. daily • Where 11 North Fourth Street • How much Free • More info gatewayarch.com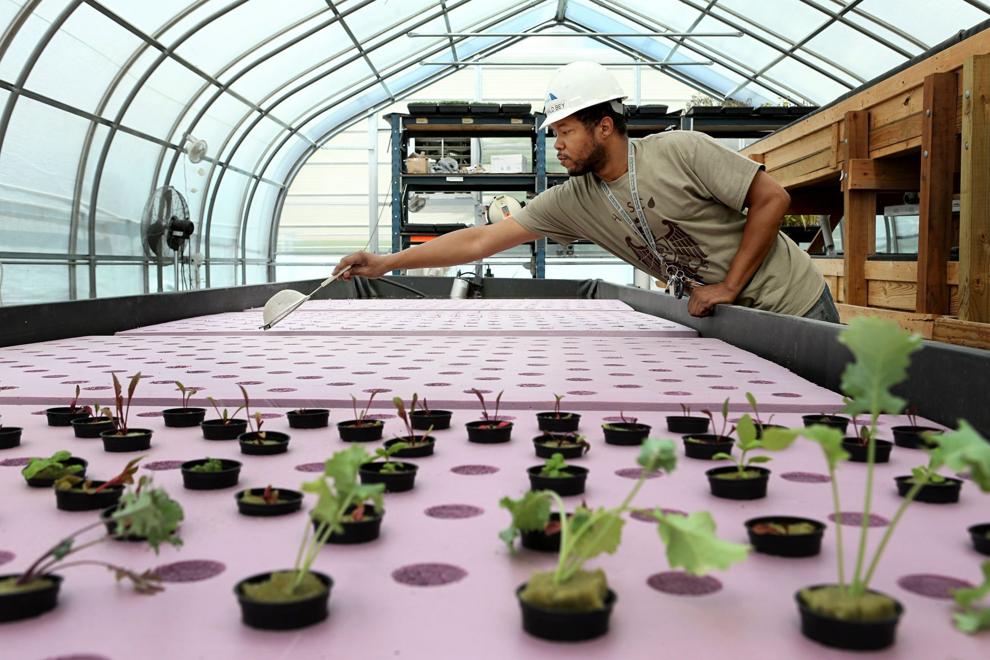 St. Louis Science Center
"The Discovery of King Tut" opens May 27, showcasing more than 1,000 replicas to show visitors how the tomb looked when it was discovered. Outside, where the Exploradome once stood, the GROW exhibit shows visitors where our food comes from; this year, workers got a headstart on planting, so its gardens will produce more fruit and vegetables. After you say hi to the chickens, head back inside for a show in the Omnimax theater or James S. McDonnell Planetarium.
When 9:30 a.m.-5:30 p.m. Monday-Saturday; 11 a.m.-5:30 p.m. Sunday (these summer hours begin May 27; open late on select days) • Where 5050 Oakland Avenue • How much Free admission; fees for some exhibitions and planetarium and Omnimax shows • More info 314-289-4400; slsc.org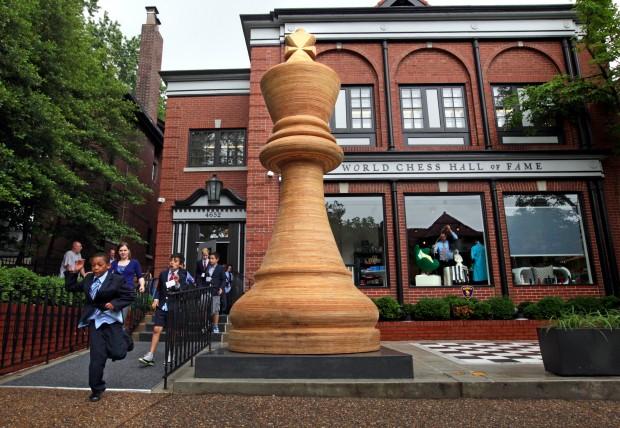 World Chess Hall of Fame
With the world's largest chess piece sitting just outside, you know the World Chess Hall of Fame means business — and fun. Inside, you can learn about one of the world's largest games via displays and special exhibitions. Continuing through summer: "The Imagery of Chess: St. Louis Artists"; "POW! Capturing Superheroes, Chess & Comics"; and "Open Files II: Celebrating 5 Years of Collecting."
When 10 a.m.-5 p.m. Monday, Tuesday and Saturday, 10 a.m.-9 p.m. Wednesday-Friday, noon-5 p.m. Sunday • Where 4652 Maryland Avenue • How much Free • More info 314-367-9243; worldchesshof.org