Updated at 12:30 p.m. with comments from developers.
On Thursday, developers and builders revealed new details for the entertainment complex and gave members of the media a look at the construction, which includes a 3-D virtual-reality train ride, an outdoor concert venue with shipping containers housing food vendors, and a ropes course that will allow visitors to zip above it all.
The attraction is set to open this year, though no date has been announced. Outdoor attractions will open in late summer or fall. Construction began in November 2017.
Developers also announced a $187 million price tag for the project, an increase from the initial $160 million figure and estimated May completion.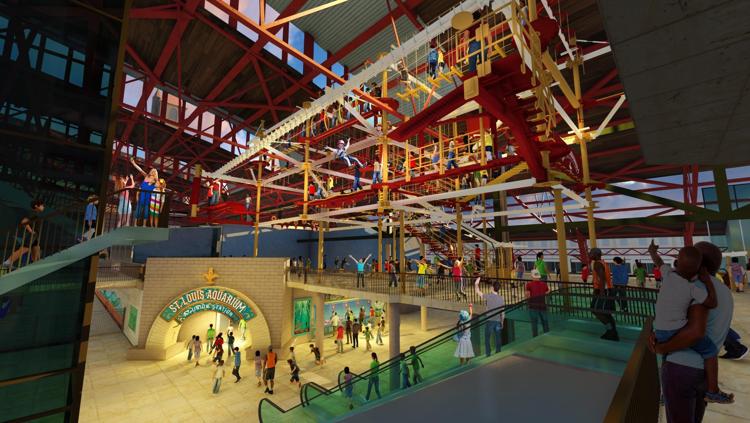 That's because they kept adding new things, such as a carousel and ropes course. And they had to account for the aquarium's new animals, which require three months to acclimatize in their habitats, said Robert O'Loughlin, chairman and CEO of Lodging Hospitality Management, which bought Union Station in 2012.
About $20 million of the cost will be covered by a tax-increment financing agreement and two pre-existing special taxing districts that collect a 1 percent tax on sales at Union Station. The rest is privately funded.
Visitors won't forget that they're also visiting the site of a former train station, which is a National Historic Landmark that opened in 1894. Entering the aquarium, a virtual reality train ride will deliver visitors to an area that explores the confluence of the Mississippi and Missouri rivers.
There, exhibitions will feature fish that live in American rivers. A global rivers area will be home to creatures that live in rivers worldwide, including piranhas, doctor fish and otters.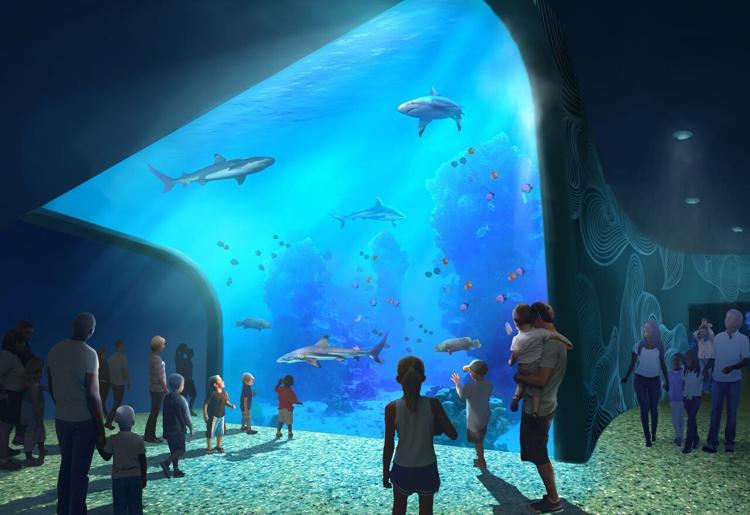 The children's tune is a worldwide phenomenon
Visitors will then enter Shark Canyon, where sharks and rays will swim in a 250,000-gallon tank with an acrylic J-shaped wall that arches overhead. In the Deep, visitors will see animals that live in the oceans.
The second level will include touch tanks and other interactive exhibits. Organizers call it a "hands-wet" experience, said Peta Wittig, the aquarium's executive director.
A native of Australia, she spent the last 10 years opening aquarium projects in Dubai and Abu Dhabi before getting the offer to work in St. Louis.
"I saw the building, and I saw the plans, and I was like, 'You know what? I'd love to do that.'"
Aaron Sprowl is the general curator of the aquarium, in charge of the animals' well-being. He said that the aquarium's LSS, or life support system, was one of the more advanced available and that the aquarium would be one of a handful in the world to house devil rays.
But people may be surprised to discover what is in St. Louis' own backyard.
"It's a wonderful river system, but you can't see 6 inches down below it," he said.
The aquarium's combined 1.3 million gallons and 120,000 square feet will be small relative to some of the most popular aquariums in the United States, but it will be comparable to others. The Shedd Aquarium in Chicago features wildlife in exhibits totaling 5 million gallons, and the 190,000-square-foot Tennessee Aquarium in Chattanooga has 1.1 million gallons.
St. Louis Aquarium is expected to bring more than 100 permanent jobs to downtown, and more than 500 construction jobs have been generated. Museum officials expect to draw more than 1 million visitors annually, with event space available for rent.
"We want to create a weekend experience, not just a one-day one," said Cameron Schoeffel, director of sales and marketing for LHM. "It's more than just an aquarium. That's what we want people to understand."
Admission fees for the aquarium haven't been set, but a group called the St. Louis Aquarium Foundation will ensure that free admission is available to underserved schools and communities. Most of the complex's other attractions will charge a separate admission.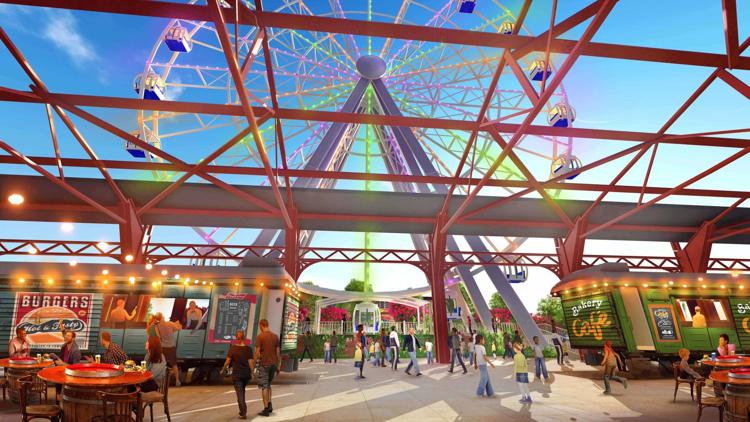 • The St. Louis Wheel, a 200-foot "observation wheel" with 42 climate-controlled gondolas that can hold 336 people in all.
• The Carousel at St. Louis Union Station, which will feature 30 animals and chariots.
• An ADA-accessible, 18-hole mini-golf course and a mirror maze.
• A ropes course with 45 obstacles, including a course for children, that will give visitors a chance to zip along the train shed pillars on the second level.
Outside will also include the Train Park, a landscaped space that can be used as a concert venue; shipping containers repurposed as food and beverage kiosks; and River Park, a free, 2-acre splash and play area developed with the Missouri Botanical Garden.
The park will be next to the aquarium entrance and will lead to the aquarium foundation's Conservation and Education Center, which will have nature play and discovery areas.
The St. Louis Union Station Soda Fountain will occupy the former Hard Rock Cafe space outside.
Another restaurant, the Train Shed, will be on the first level in the former Houlihan's space, and the 1894 Cafe will go on the upper level. The Fudgery, a staple of the former shopping-mall version of Union Station, will return, as well as the daily fire and light show on the lake. Landry's Seafood remains.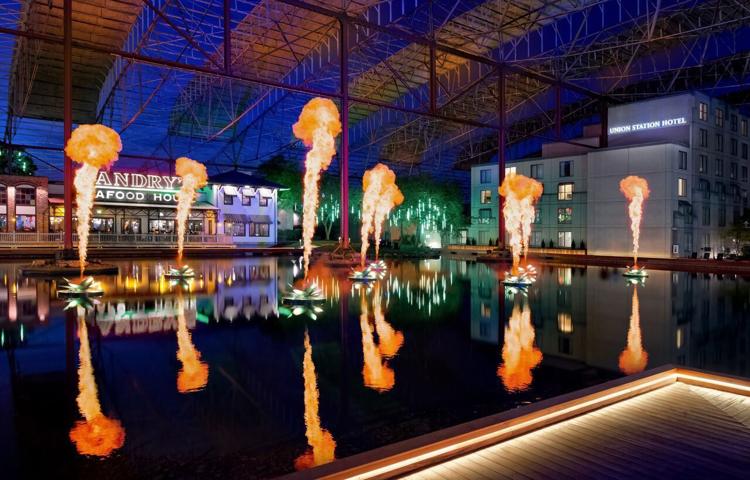 Construction has had relatively few bumps but was still a challenge, said Shawn Brinker, a project manager for McCarthy Building Companies, the project's general contractor.
"We knew what we were getting into," he said, adding that original blueprints were consulted in order to maintain the historic integrity of the building.
The aquarium is designed by St. Louis-based PGAV Destinations, which has designed exhibits at other aquariums nationwide as well as environments for grizzly bears, the polar bear, and penguins and puffins at the St. Louis Zoo. ZoOceanarium Group, which is headquartered in Dubai, is the aquarium operator.
Renderings of the St. Louis Aquarium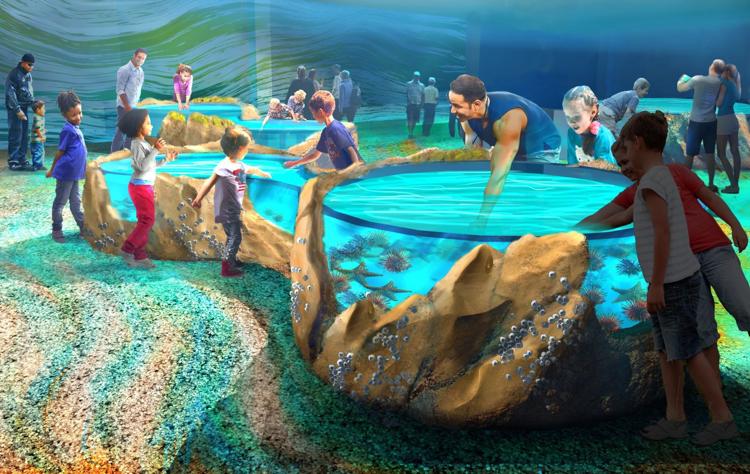 Renderings of the St. Louis Aquarium
Renderings of the St. Louis Aquarium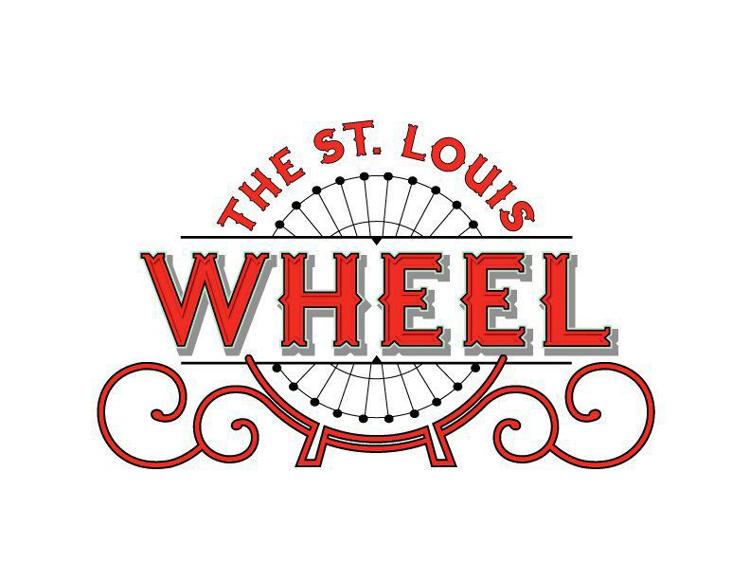 Renderings of the St. Louis Aquarium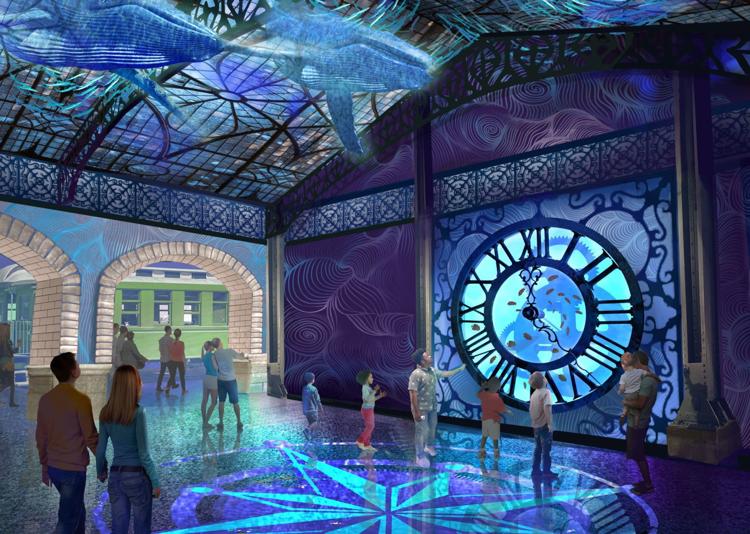 Renderings of the St. Louis Aquarium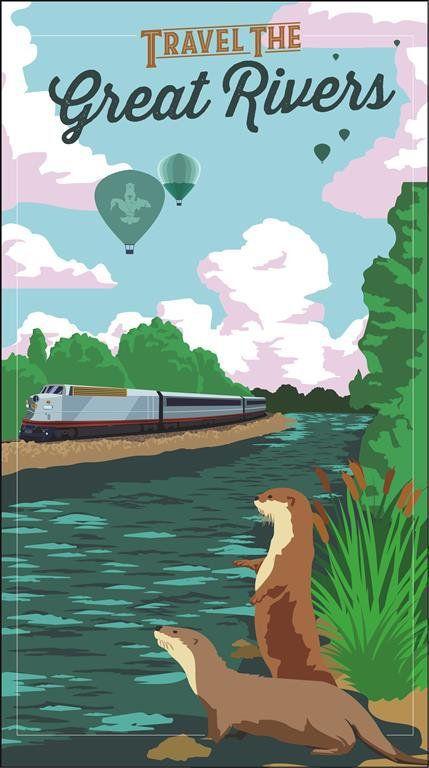 Renderings of the St. Louis Aquarium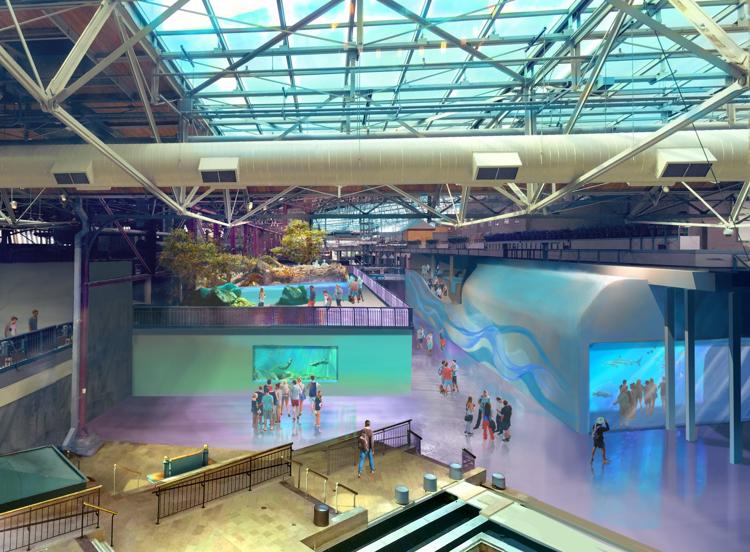 Renderings of the St. Louis Aquarium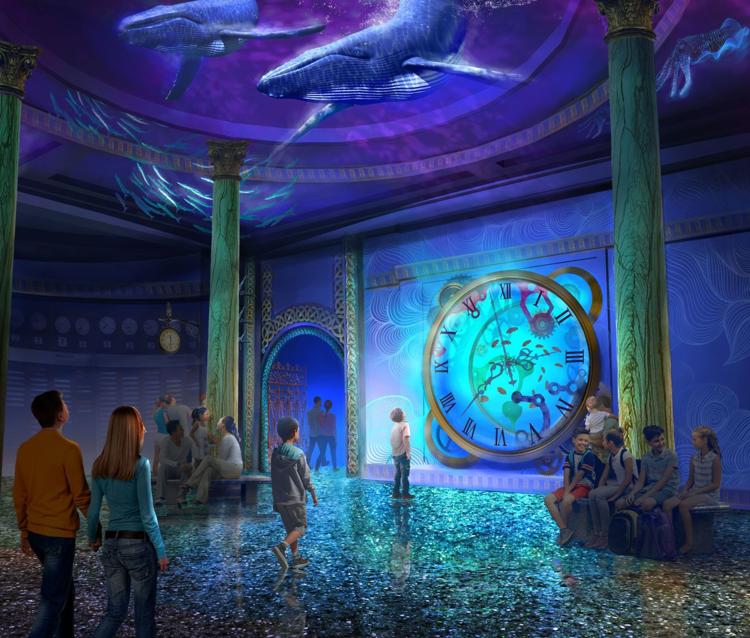 Renderings of the St. Louis Aquarium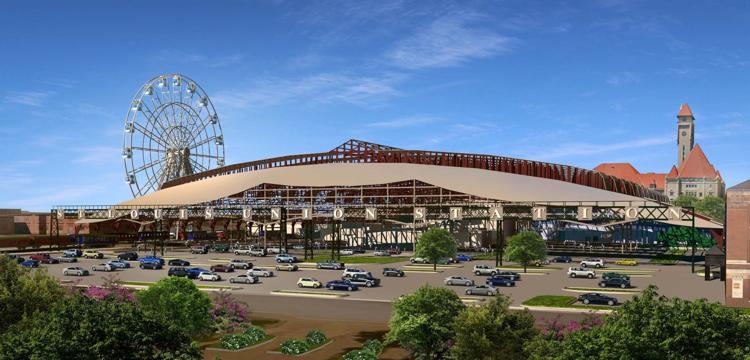 Renderings of the St. Louis Aquarium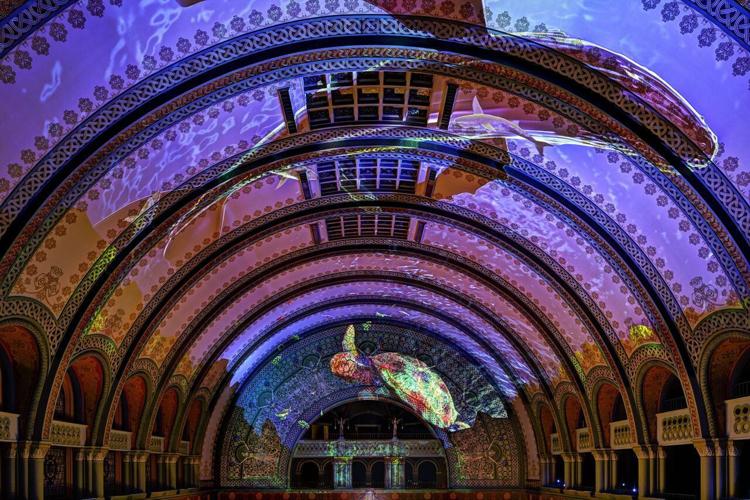 Renderings of the St. Louis Aquarium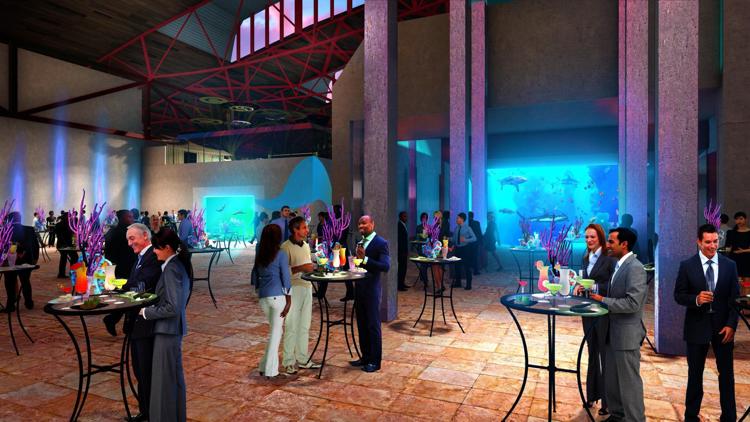 Renderings of the St. Louis Aquarium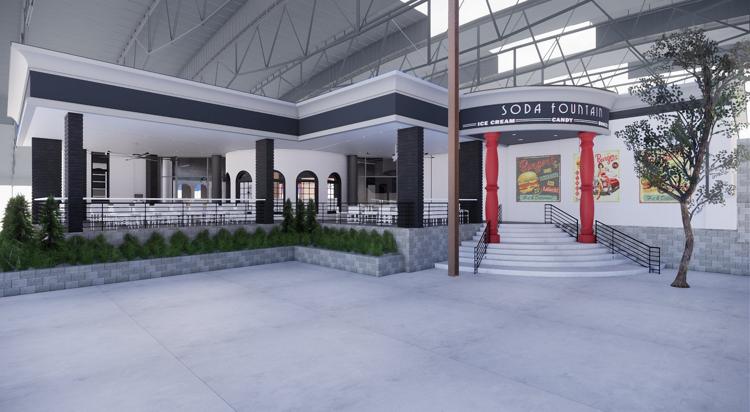 Renderings of the St. Louis Aquarium
Renderings of the St. Louis Aquarium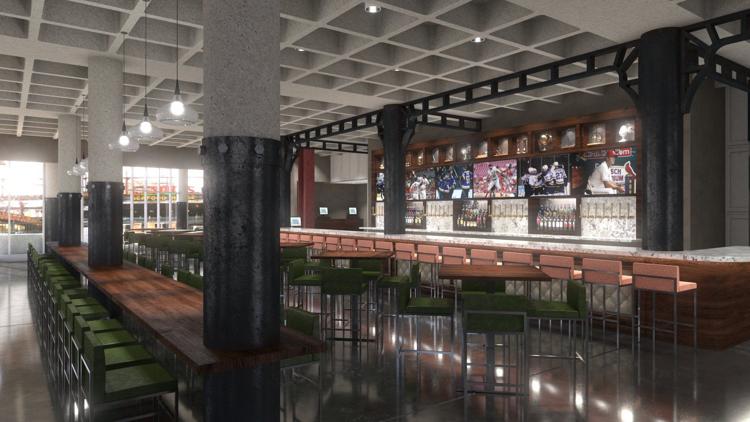 Renderings of the St. Louis Aquarium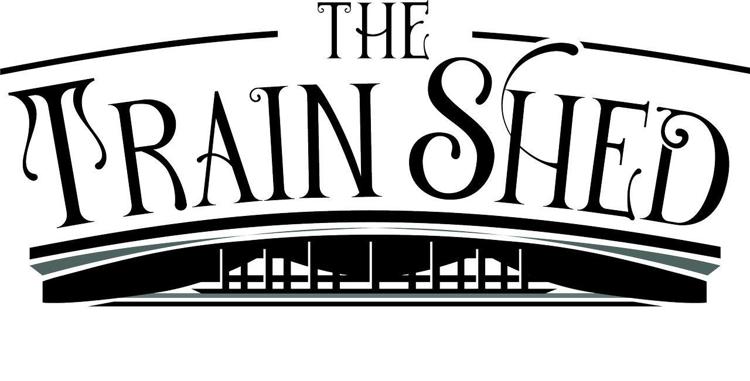 Renderings of the St. Louis Aquarium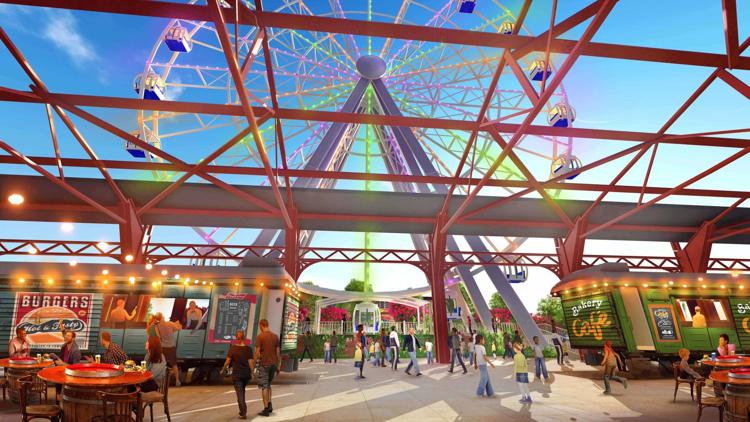 Renderings of the St. Louis Aquarium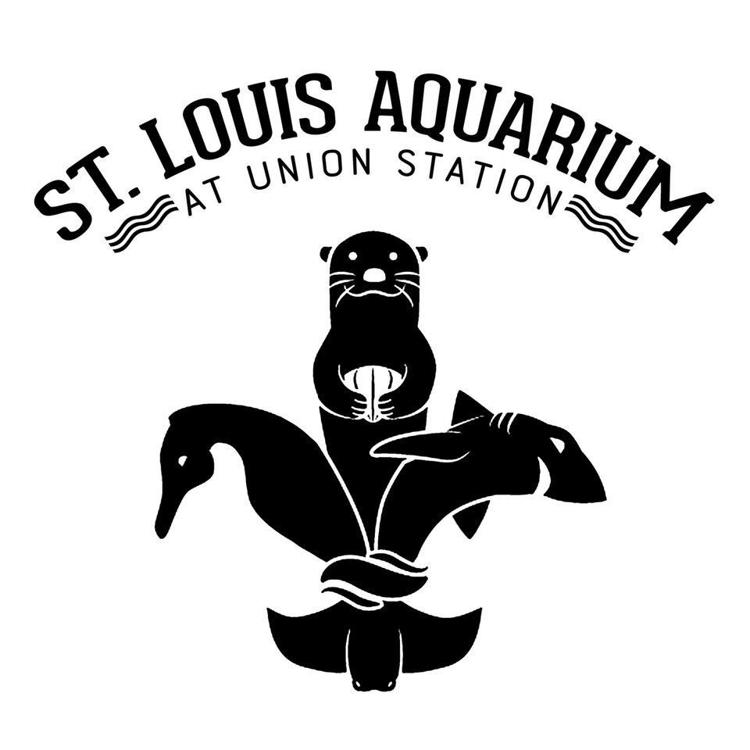 Renderings of the St. Louis Aquarium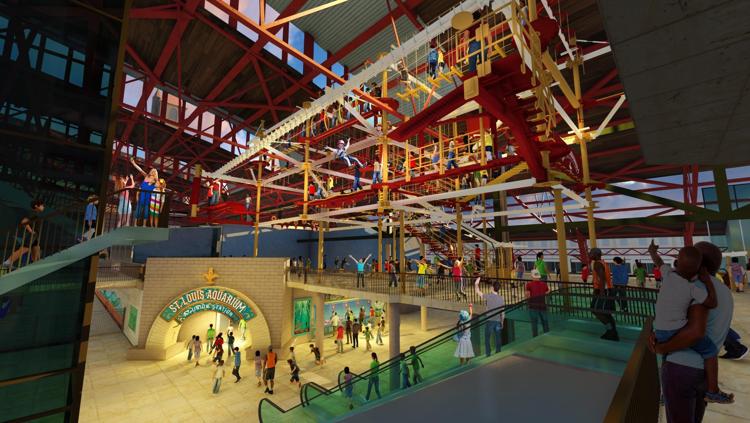 Renderings of the St. Louis Aquarium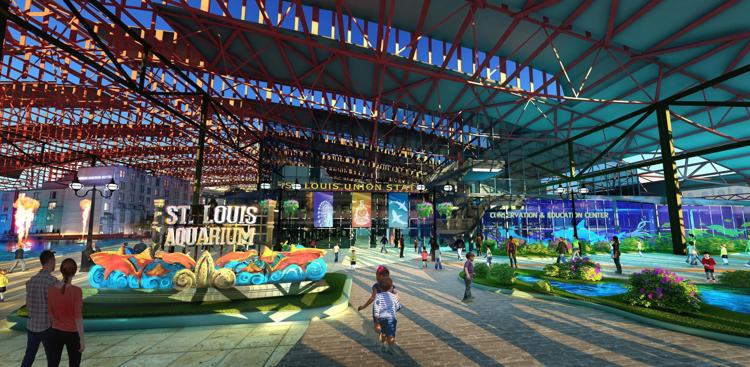 Renderings of the St. Louis Aquarium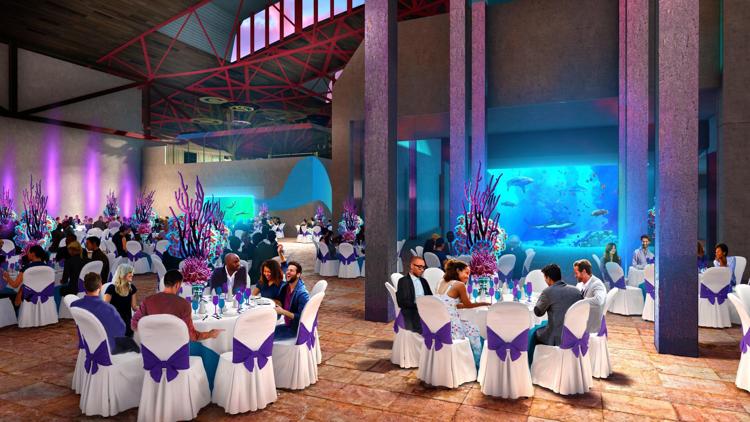 Renderings of the St. Louis Aquarium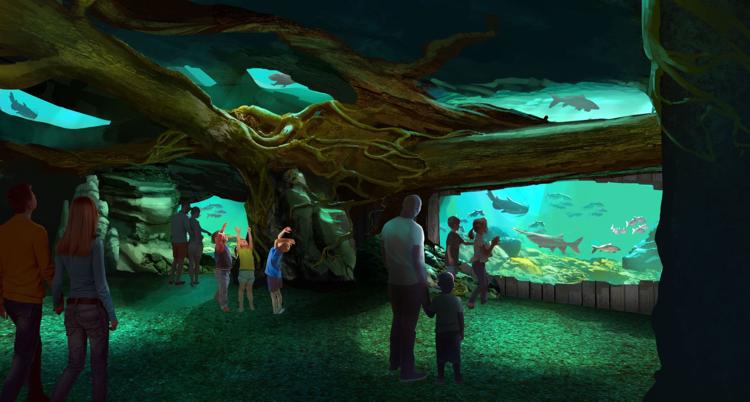 Renderings of the St. Louis Aquarium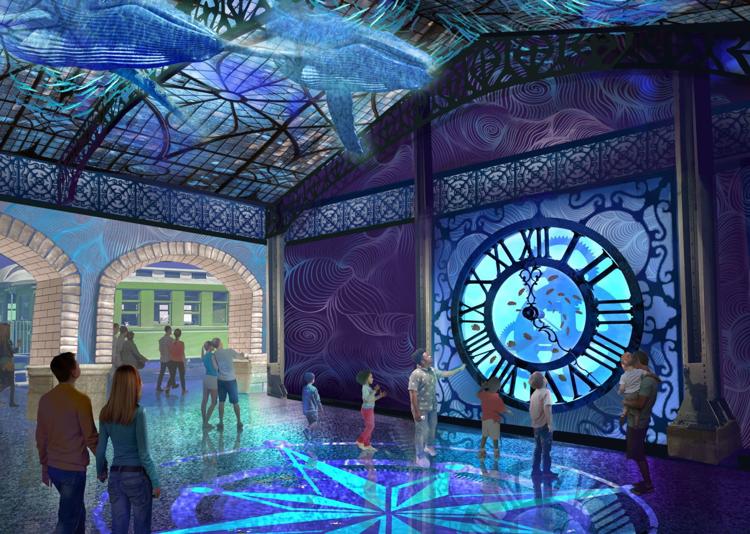 Renderings of the St. Louis Aquarium at St. Louis Union Station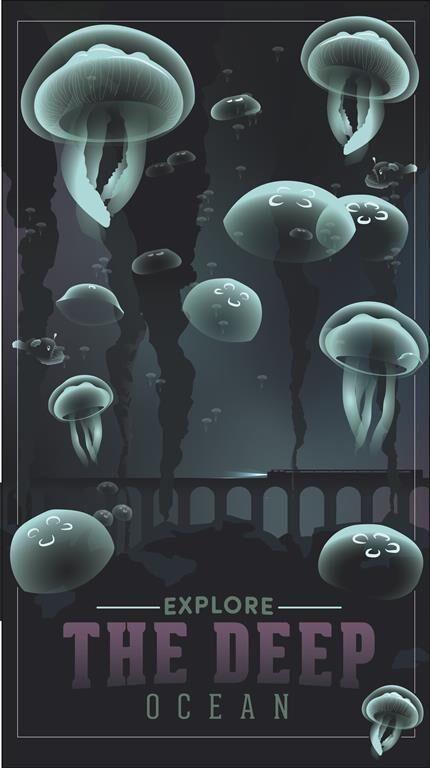 Renderings of the St. Louis Aquarium at St. Louis Union Station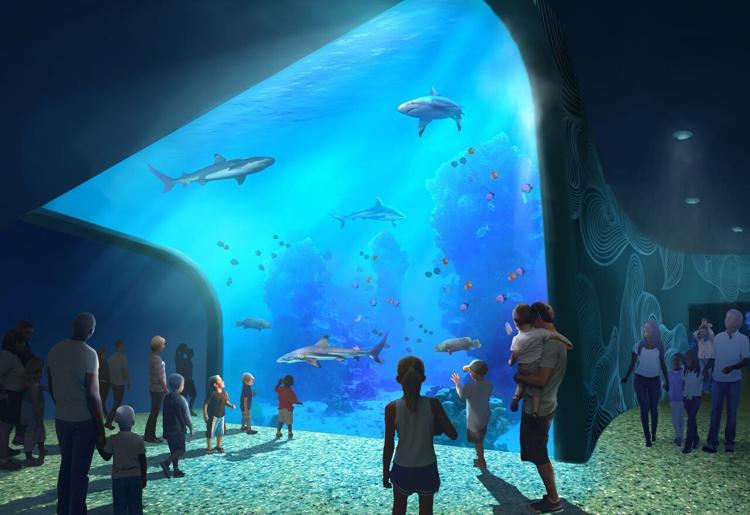 Renderings of the St. Louis Aquarium at St. Louis Union Station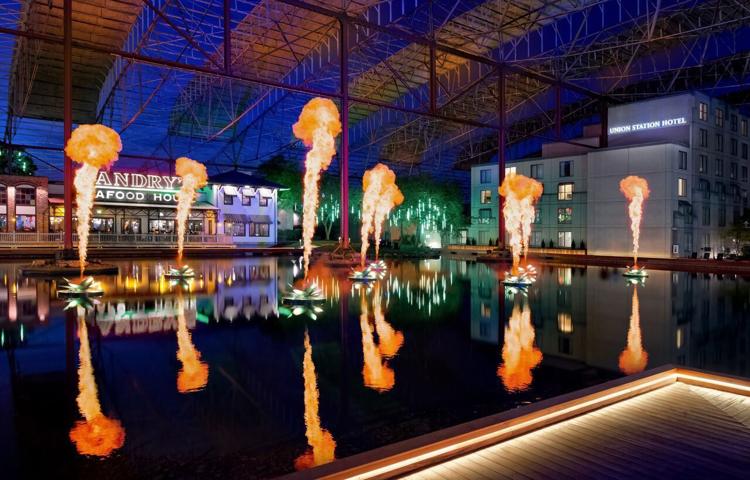 Renderings of the St. Louis Aquarium at St. Louis Union Station