In the restaurant world, they have a name for "Hell's Kitchen," the long-running TV cooking competition.
They call it culinary boot camp.
A group of chefs from across the country live together, work together and cook together under the watchful and highly critical eye of chef Gordon Ramsay, who acts as a foul-mouthed drill sergeant.
Trenton Garvey, executive chef at the Blue Duck in Maplewood, is among the competitors on "Hell's Kitchen: Young Guns," which begins May 31 on Fox.
"He's only doing what he can to get the best out of you," Garvey says. "He knows what perfection is. He can look at a piece of halibut, he can look at a duck breast and know if it's perfect or not. Having that eye for detail and consistency — the whole thing is he is the last line of defense for perfection."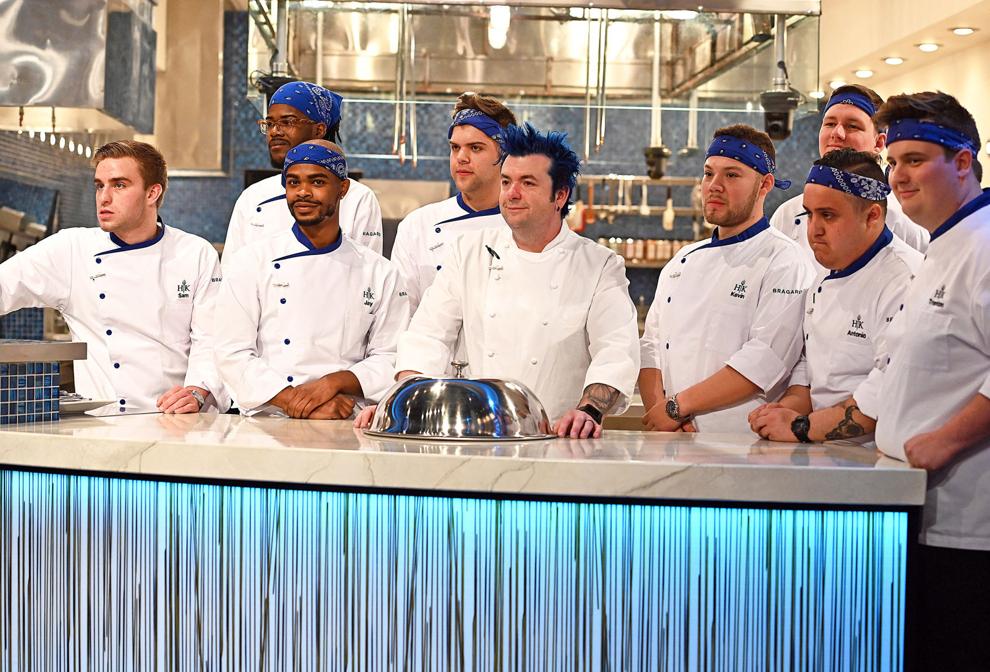 The show's 20th season is called "Young Guns" because all participants are 23 or younger.
Or they were. Filming actually took place two years ago, Garvey says, but "COVID threw a wrench into the actual airing of it."
Now 25, Garvey was 23 when he heard from his brother, who runs a restaurant in Arkansas. A recruiter for the show had called his brother's restaurant looking for chefs to participate. His brother called Garvey, who submitted an application almost as a lark.
"It was a crazy turn of events," he says. "One day I was flying out to Las Vegas. I had never really left Missouri, Arkansas or Illinois before. I had never been on a plane until the first time they flew me out to LA for the initial casting."
The producers liked what they saw, and soon Garvey was in Las Vegas, cooking and filming in a complex that is part television studio, part professional kitchen, part restaurant — the contestants have to cook for guests — and part dormitory.
"You're on 24/7. You have to be on and ready to go all the time," he says. "It's like (the reality show) 'Big Brother' — you're constantly being watched. All the two-way mirrors. You know you're being watched, but you're trying to be candid."
The contestants are broken into two teams, men vs. women, and the key for each team is communication. The cooks must let one another know what they are doing at all times so the team's dishes can come out properly cooked at the right times.
Then again, $250,000 is at stake, along with the opportunity to work in a high position in a restaurant in the Gordon Ramsay empire. And only one person wins.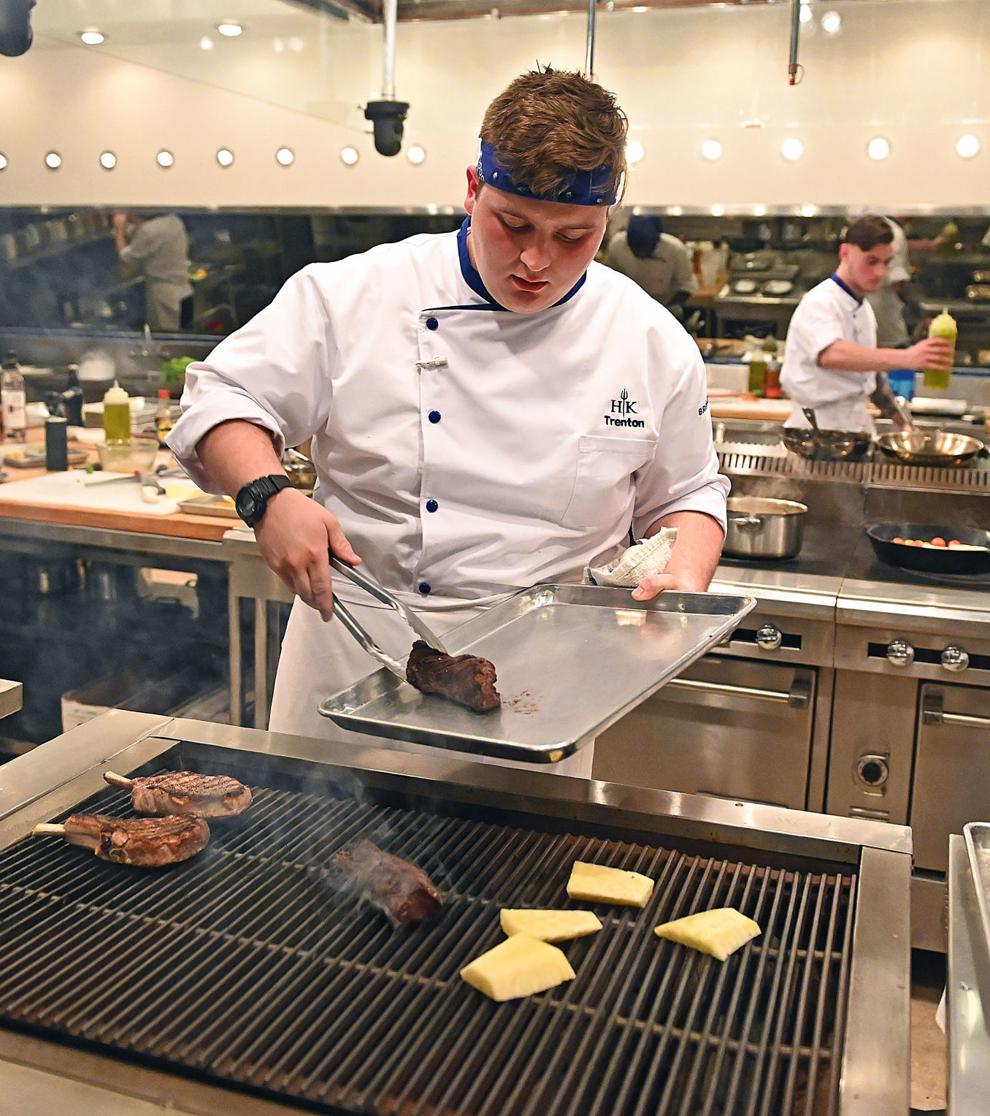 "I'd say the hardest part about that is that nobody wants to be a team — everybody wants to stick out," he says. "Everybody wants to be the alpha; nobody wants to be a team player. Everybody knows why they're there."
The contestants are also meeting and working with one another for the first time, so they quickly have to judge one another's culinary experiences and aptitude for cooking. They also must determine whom they can trust.
And then there is the Gordon Ramsay problem. Highly respected as a chef, Ramsay's persona is that of a hot-tempered perfectionist who shouts profane abuse — and sometimes throws food — at anyone who makes a misstep.
"When that's happening, it's huge," Garvey says. "Those (meltdowns) are legitimately happening as a result of consistent (blunders). He is legitimately pissed. That is the hard thing to convey to people."
On the other hand, he says, Ramsay is also generous with praise whenever the contestants do something well.
"It's just like how in boot camp they try to break you down just to build you up. They break you down because you consistently keep messing up. But also every single time he lets you know when you've done it right," Garvey says.
Being part of a group of young chefs had its advantages — the competitors were more humble than in previous seasons, he says — but it also led to some problems.
"Being a young chef, you want to do as much as you can with everything. You want to put as many ingredients as you can into everything. But if you have great product, you can put it on a plate with simplicity.
"None of this is super-complicated or super-hard, but it's just great product and it has to be cooked properly," he says.
A graduate of the Culinary Arts program at East Central College in Union, where he lives, Garvey found success early in his career. Being named executive chef when he was just 23 has been rewarding, of course, but it has also kept him from an experience that is shared by most other chefs: working under and learning from an assortment of other top chefs.
And that is where "Hell's Kitchen" comes in.
"I always wanted that experience, working with a great chef," he says. "That's what it was for me — just getting exposure and getting to learn. That's what I wanted — to get to learn."
What "Hell's Kitchen: Young Guns" • When 7 p.m. Mondays, starting May 31 • Where Fox • More info fox.com/hellskitchen
What "Hell's Kitchen" viewing party • When 7 p.m. May 31 • Where The Blue Duck, 2661 Sutton Boulevard, Maplewood • More info 314-769-9940; blueduckstl.com