Tom Sandoval's good looks and ability as a bartender helped him rise to the top of reality television. He's one of the stars of "Vanderpump Rules," where the cast spends more time negotiating feuds and personal relationships than they do working at the trendy Los Angeles restaurant SUR.
"Vanderpump Rules" returns Jan. 7 for its eighth season on Bravo.
Sandoval, who has been on the reality series since its start in 2013, grew up in the Florissant/Hazelwood area and is a 2000 graduate of Hazelwood West High School.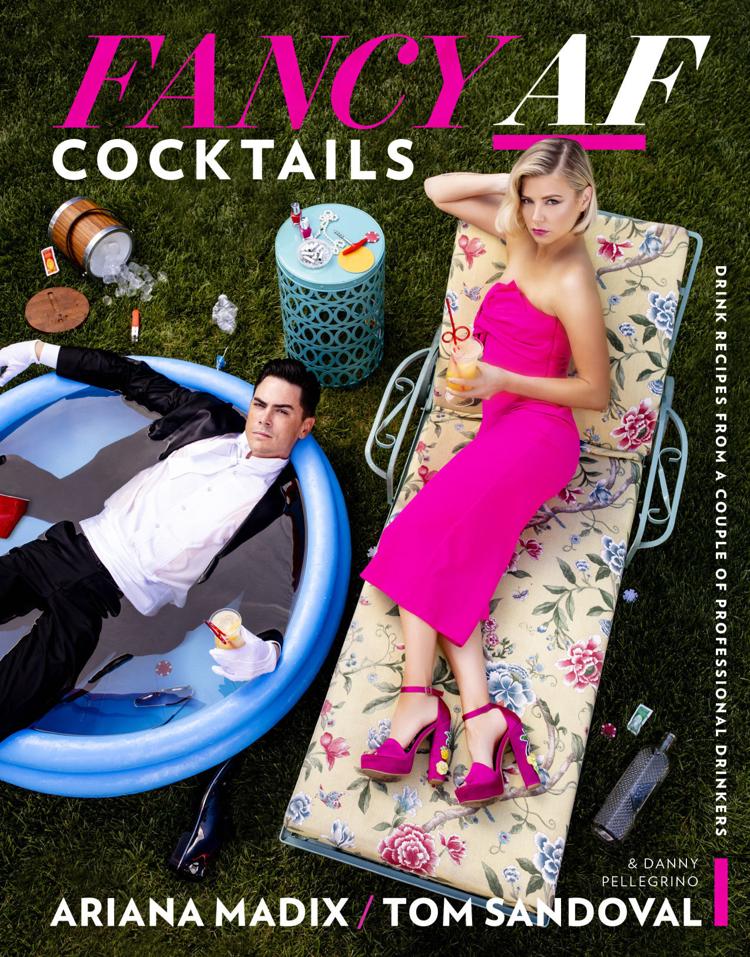 With girlfriend Ariana Madix, also on the series, he has just written his first cocktail book, "Fancy AF Cocktails: Drink Recipes From a Couple of Professional Drinkers."
Sandoval, 36, and Madix will sign copies of their book Friday at Brennan's Work & Leisure. We caught up with him this week on the phone from Los Angeles.
Q • What makes a reality show good?
A • It needs to be relatable, and it needs to be natural. The reason our show has done so well is that we all knew each other and were really good friends before we started filming. On a lot of these shows, they cast the members.
We actually have a lot of very positive, uplifting moments on our show that I'm very proud of.
Q • Do you ever get confused between your TV life and your real life?
A • We live out our real lives on TV. But the one thing that will happen is that something comes up and I can't just text my friend right away. I have to wait for the cameras to come.
It's like any group of friends. Everybody has their ups and downs. One thing about us is we always have to talk about it.
Q • Why did you write the cocktail book?
A • A lot of cocktail books are slightly snobby. They're high-end, difficult, complicated. I wanted to simplify it. But I also wanted to incorporate life-hack cocktails. I wanted to incorporate "McGuyver" situations, like friends who are at a bar late at night and one says to come over to his house for drinks, and when they get there he only has maybe half a bottle of tequila and no mixers. What to do in those situations?
That is a common thing; it happens all the time. I've been in those situations, and I've ended up rifling through people's refrigerators, spice racks, their condiments.
Q • What is the difference between a mediocre cocktail and a great one?
A • The presentation, first and foremost. And then I would say next is the freshness of the juices, and then the liquors that you use — the ingredients. Presentation and ingredients.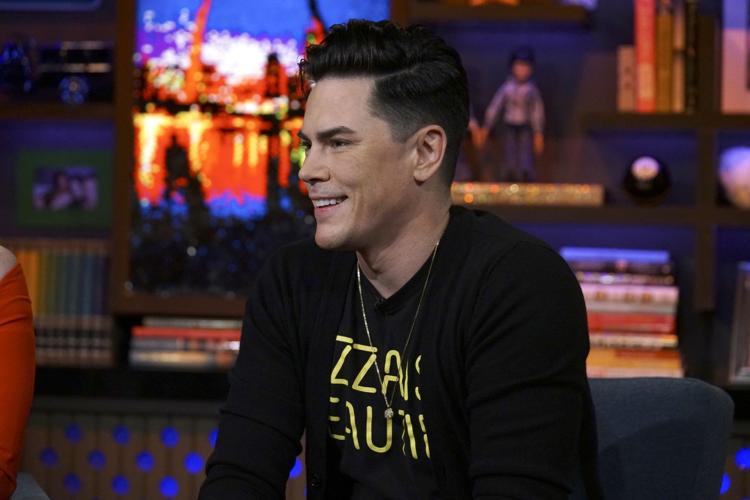 Q • In your book, you write, "You learn a lot, slinging cocktails for the elite, the average Joe and everyone in between." What have you learned from serving celebrities?
A • You wait for them to make the connection. For the most part, they're normal in the sense that they talk to you normally. You have to wait for celebrities to talk to you. They want to have a good time and have a good drink.
Q • You just got back from shooting a movie. What is it?
A • It's an anthology horror movie called "Scare Me." I am the lead role in it. I'm basically a bookstore owner who kind of has a barrier with people, he has social anxiety, but he compensates for that by being extroverted.
Actually, the movie has more comedy in it than I initially thought, which is great. I always have a hard time reading comedy in scripts until it happens.
What Tom Sandoval and Ariana Madix • When 6-8 p.m. Friday • Where Brennan's Work & Leisure, 3015 Locust Street • How much $38, includes one copy of book and one cocktail; $60 VIP includes unlimited cocktails • More info 314-367-6731; left-bank.com
Your viewing guide to the day's top shows and viral videos.